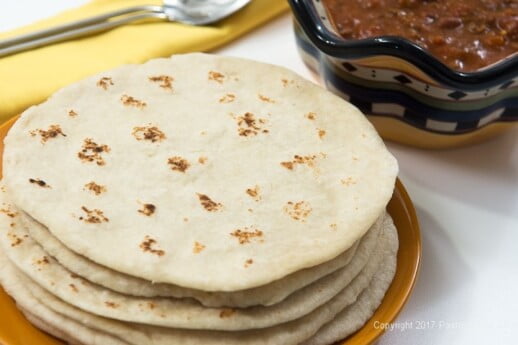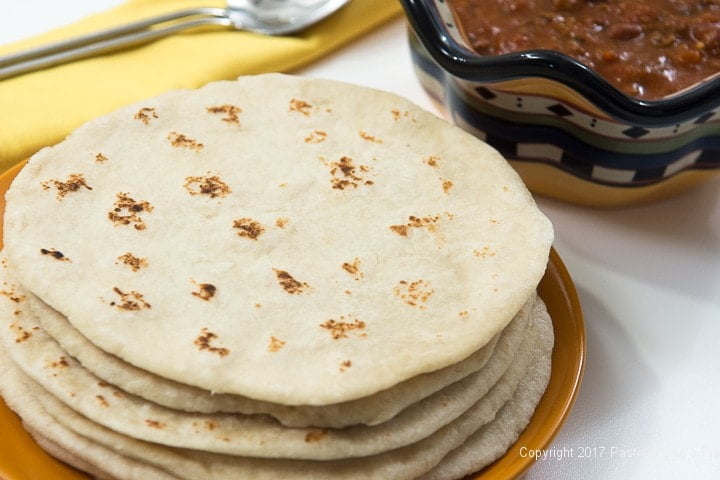 Making bread is one of my favorite things and thse Soft Flatbreads have become a favorite.
The original recipe for these soft flatbreads came from King Arthur Flour.  The soft flatbread is essentially a fry bread which makes it really fast to finish.   The recipe calls for adding boiling water to some of the flour to cook the starch in it.  it also uses potato flakes to add a softness and flavor that would be unattainable without it.
Most of the time I make these soft flatbreads, fry it up, freeze the soft flatbreads individually, stack them, wrap in foil and keep them in the freezer.  I pull what I need and heat them in a 350°F oven wrapped in foil to keep them soft.  I use them for bread with our meals or anywhere flour tortillas or wraps are called for.
As wonderful as the holidays are, they can be stressful. Along with all the special recipes for the holidays, I look for those that are super flavorful and quick to make. Some of those recipes are these three chilis. As well as being quick and easy to make, these soft flatbreads freeze well.
Chili time is anytime in our house, but especially during cold weather.  I once catered a party with these three chilis and 60 bread bowls.  My client thought it was one of the best parties ever – casual, easy to serve and clean up and a lot of fun for everyone.
I didn't have this recipe then or I would have used it.  It is the perfect foil for the chilis, tacos, burritos or any wrap.
The three chilies are all super easy and fast to make.  I don't believe you have to cook chili for hours to obtain a good flavor and these three prove it.
There is a chili here for everyone.  The Killer Chili features ground beef and beer – how can you possibly go wrong with those two?
The Black Bean Chili is vegetarian and I swear you won't miss the meat.  It is super low in fat and calories and has a lot of protein from the beans.
The White Chicken Chili is a lower fat version than some which use sour cream and cheese to finish it.  I don't think it needs any embellishment because there is so much flavor to it.
So pick your favorite and get these soft flatbreads going because you're in for a real treat.
Soft Flatbreads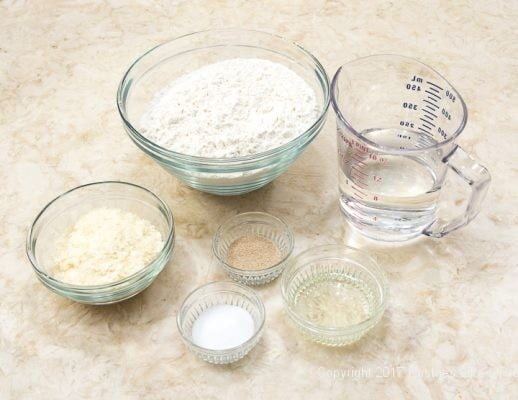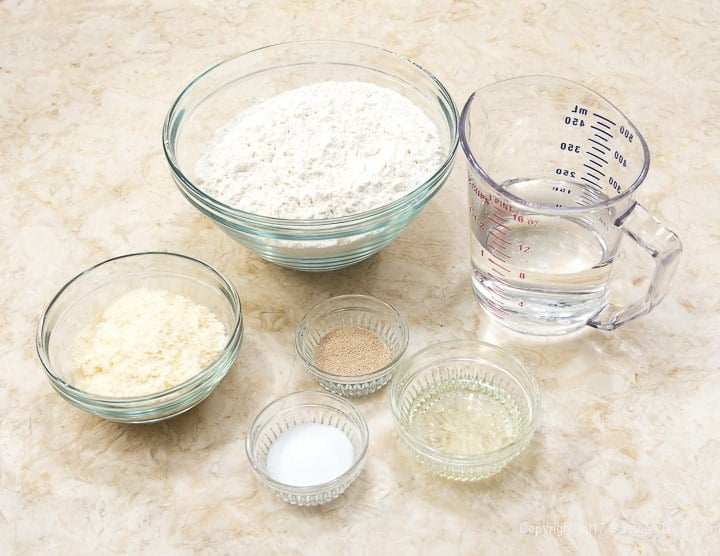 2 1/2 cups all purpose flour (350 grams or 12 1/4 ounces)
1 1/3 cups boiling water
1/2 cup potato flakes (24 grams or 7/8 ounce)
1 1/4 salt
1 teaspoon instant yeast
2 tablespoons vegetable oil
Place 1 1/2 cups flour (210 grams or 7 1/3 ounces) in the bowl of a processor or mixer.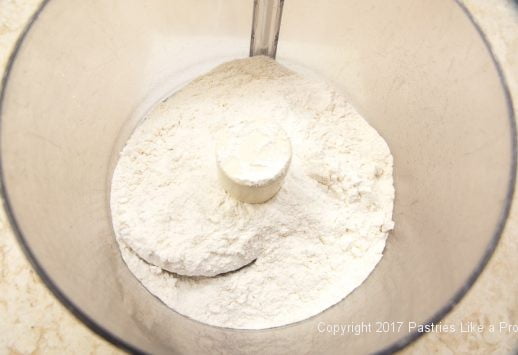 Pour the boiling water over the flour and process or mix until it comes together and the ingredients are combined. Flatten the mixture in the bowl.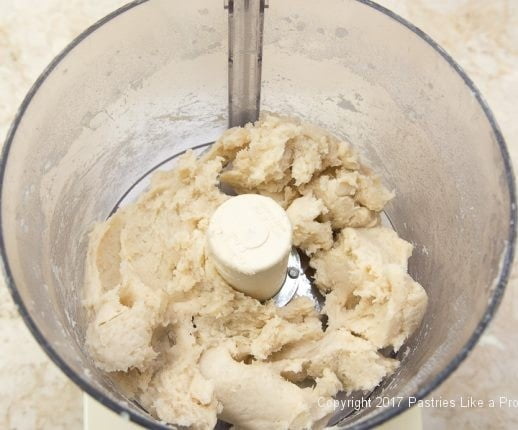 Cover the bowl and let it sit for about 30 to 40 minutes until it cools.
While the mixture is cooling, combine the remaining flour, potato flakes, salt and yeast.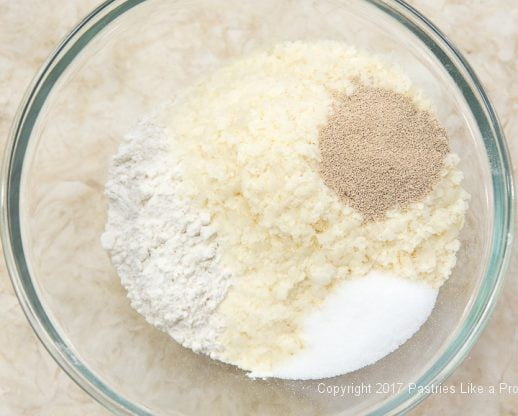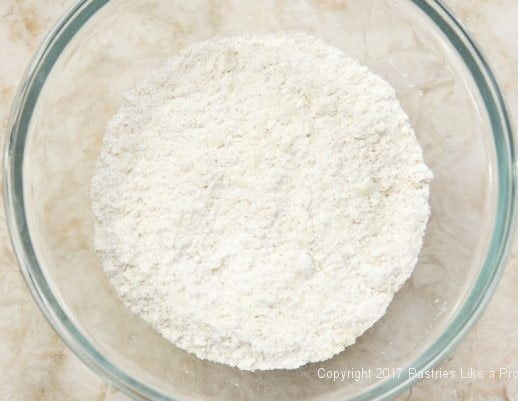 When the flour/water mixture has cooled, add the remaining ingredients including the oil.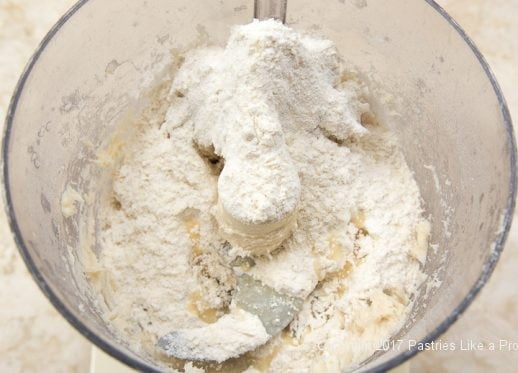 Process or mix until the dough comes together forming a slightly sticky ball. If the dough is too firm, add a tablespoon water.
I made the dough in my processor. It was a bit stiff so I broke the dough apart, placing them equally around the bowl and added another tablespoon of water.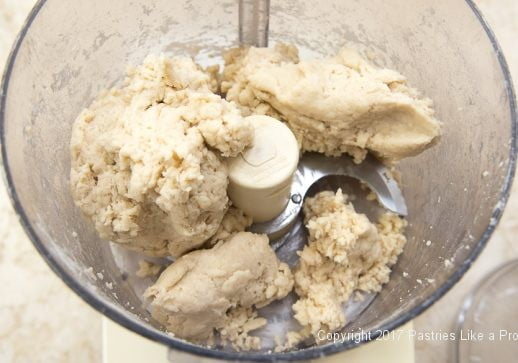 I processed again and it formed a ball.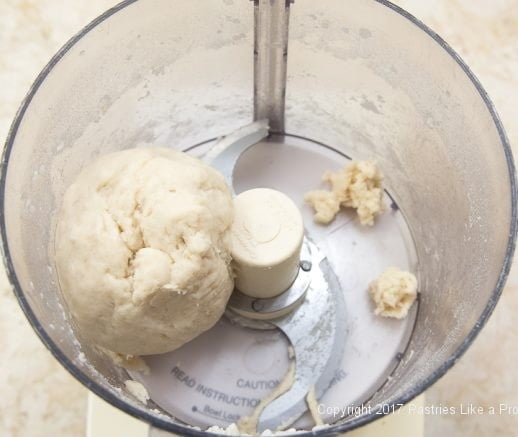 In any event, process or mix the dough to knead to form a ball. I kneaded the dough by hand five or six times to form a smooth ball.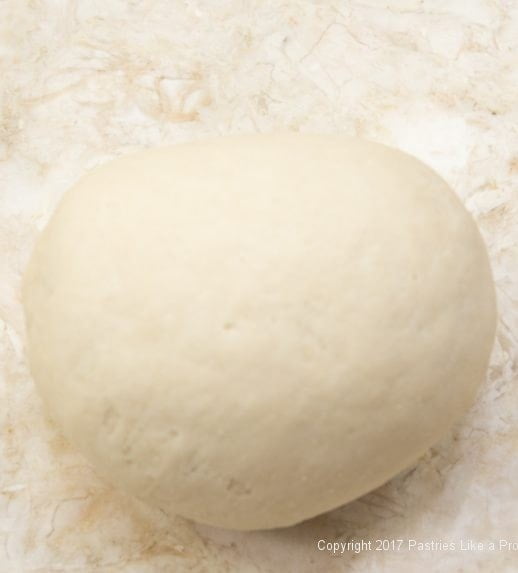 Place the dough in a sprayed bowl, cover it and let it rise for about an hour until doubled in bulk.
Punch the dough down and divide into 8 pieces, about 80 grams or approximately 2 3/4 ounces each. Roll each piece into a smooth ball.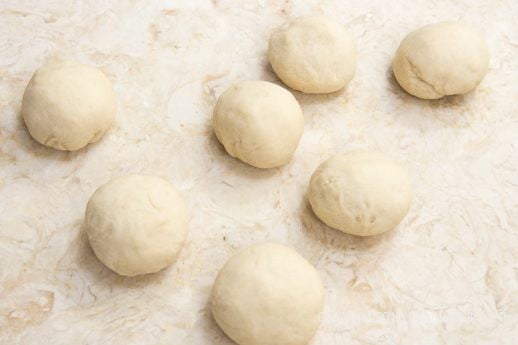 Roll each piece into about an 8 inch round. I rolled mine all once and placed paper between them.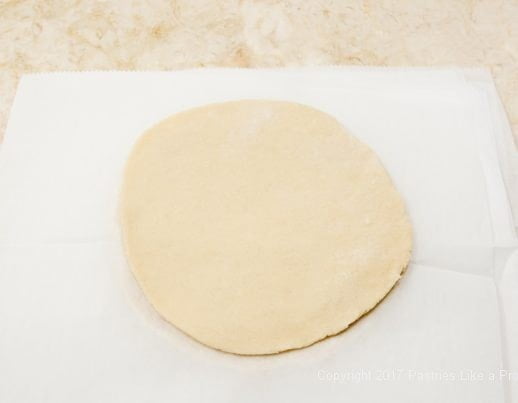 Heat a frying pan over medium heat and place a soft flatbread in the pan.
Cook it about 1 minute when it will puff up in spots,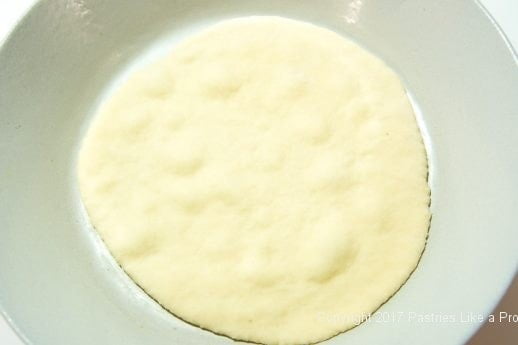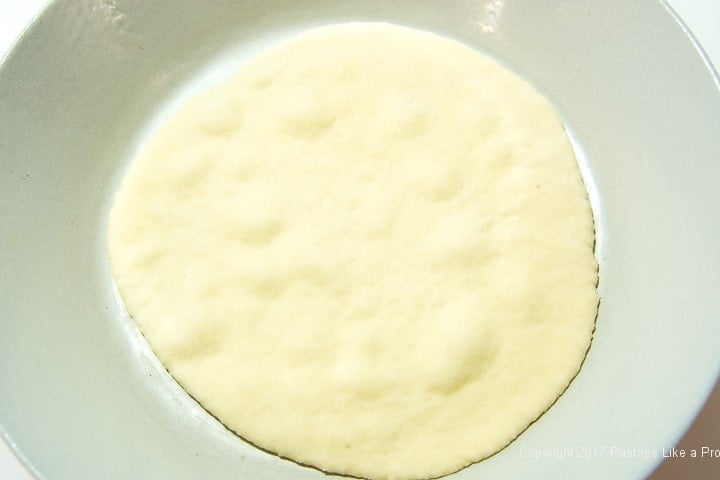 turn and fry the other side.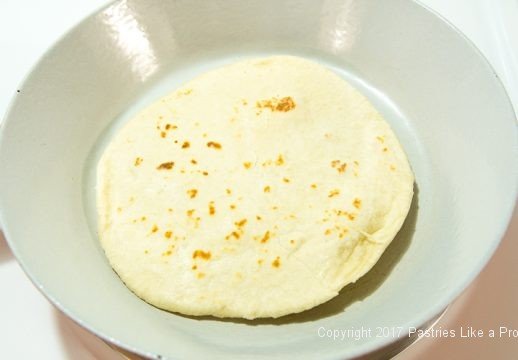 Remove immediately, and continue until all of the soft flatbreads are fried.  Stack them up as they are fried to keep them soft.
If not using at once, they can be wrapped and reheated at 350°F for 10 to 15 minutes until hot.
If making ahead, freeze them individually.  When frozen, stack them up, wrap in foil and store in the freezer for several months.  Reheat, from the frozen state, as above for about 20 minutes.
Killer Chili
2 tablespoons vegetable oil
8 ounces yellow onions, coarsely chopped
1 pound ground chuck
1 teaspoon black pepper
6 ounces tomato paste
2 teaspoons minced garlic
3 tablespoons cumin
3 tablespoons chili powder (used medium)
1 teaspoon salt
1 tablespoon dried oregano
1 tablespoon dried basil
1 – 14 ounce can crushed tomatoes in puree
1 pound petit diced tomatoes and juice
1- 12 ounce can beer
1 cup water
4 ounce can chopped green chilies
1 – 16 ounce can chili hot beans, with liquid
Heat oil and cook onions over low heat until tender and translucent. Do not brown.   Cook ground chuck completely in as many pans as necessary until well browned. Drain off as much fat as possible by placing in colanders.
Transfer the onions and the cooked beef into a large stock pot. Add the remaining ingredients, except the beans. Bring to a boil and simmer for
30 minutes.   Stir often to prevent burning.
Add the beans and simmer for another 15 minutes.
Yields: About 2 quarts
Black Bean Chili

1 medium onions, peeled and diced
1 large green pepper, diced
3 large cloves garlic, finely minced
1 heaping tablespoon jalapeno's, finely minced (these may be bottled) -if fresh, remove             the seeds)
1 pound can of diced tomatoes
2 – 1 pound cans of black beans, rinsed well
1 – 1 pound can tomato puree
1 tablespoon mild pure chili powder
1 1/2 teaspoon cumin
2 tablespoons fresh cilantro, finely chopped
1 teaspoon salt
In a little oil, sauté onions, green pepper, garlic and jalapenos until soft. Add remaining ingredients. Bring to a boil; reduce heat and simmer about 20 minutes.
Notes: This freezes very well. This is virtually fat free and loaded with protein and fiber. Some of these products come in 15 ounce cans. Use those for the 1 pound cans.
White Chicken Chili – This is a good candidate for a rotisserie chicken from the deli section of the grocery store.  It is super quick and full of flavor.
1 medium onions, chopped
1 tablespoon oil
2 cloves garlic, minced
1 teaspoons ground cumin
1/8 to 1/4 teaspoon cayenne pepper
1/2 teaspoon oregano
4 ounces (114 grams) green chilis
2 cups chicken stock
2 – 16 ounce cans white beans, drained and rinsed
1 pounds cooked chicken (910 grams) , cut into 1 inch dice
1/2 teaspoon salt
Heat oil; add onions and saute until translucent. Stir in garlic, chilies, cumin, cayenne pepper, and oregano. Saute for 2 to 3 minutes. Add stock, beans and chicken and salt. Bring to a simmer and simmer for 15 minutes.
Yields: about 2 quarts
SaveSave
SaveSave
SaveSave
SaveSave
SaveSave
SaveSave
SaveSave
SaveSave
SaveSave
SaveSave
SaveSave
SaveSave
SaveSave

Pastry has not only been my profession, but my passion. If there is anything in particular you would like to see or any questions about baking or pastry, please let me know. Be sure to
subscribe
so you don't miss a post.