There is only one reason the food photography on my blog is the quality it is. I am fortunate to have a professional "on call" photographer as he calls himself. My husband, Mike, is a retired professional photographer. Mike was a freelance photographer who shot editorial, high end ads, annual reports and shot for Time, Newsweek and Fortune others among other things. I remember well, Mike in Europe on tour with the San Francisco Symphony for a month while I was opening the bakery. I never realized how helpful one person could be until he wasn't there any longer. One thing he never shot was food photography. That came about when I entered the field of food professionally.
As there is no natural light in my kitchen, it is lit with three 1000 watt tungsten quartz lights bounced off the white ceiling which illuminate my island where the majority of the photography takes place. The ceiling becomes one big bounce card!
Mike rigged it so we flip two switches and the lights go on. Much nicer than photo stands cluttering up my limited workspace! This light was clipped to the ledge above. I couldn't be happier!!!!
Since the photographs are shot from my view point, a large, black piece of foam core is placed across from me to block out the pantry cabinets.
My preference is to have the" how to" food photography shot as I see it while I work, so that if your hands are doing what mine are, you should be in pretty good shape. When I first started blogging, I knew I wanted to be able to convey everything going on in a given recipe so that a person who knew virtually nothing about baking/pastry would be able to follow and end up with a reasonable version.
Mike uses a D90 Nikon camera and his main lenses for the food photography are Nikon 17/55mm F/2.8 and a Nikon 55mm F/3.5 Micro-Nikor.
He adds additional light when needed with mirrors to light up the dark side of the mixing bowls, pans or whatever. An additional "kicker" light adds highlights and depth to some of the finished photos at the beginning of each article when needed. This photo of baklava is a perfect example. Without the help the sidelight provides, this photo would have been rather flat.
Mike also does a great job lighting the inside of mixing bowls and saucepans with mirrors when not using the "kicker" light, making it easy to see what is going on in them.
I am mainly in charge of the styling, although there are times I get totally stuck and Mike steps in and saves the photo. I have an extensive collection of dishes, although there never seems to be enough. As time permits, we search out dishes and accessories in resale shops and Good Will stores as well as clearance sales. While cleaning out the basement, we recently found pieces from my mother's china and some old odds and ends of silverware from my grandmother which I am enjoying using. I used them in this photo.
Napkins, napkin rings and place mats are handy for adding color and interest (as well as filling up holes in odd shaped shots). I sometimes add flowers because I like them for beauty as well as color.
I also perform post production on the photos, as they need, using Lightroom 4. I still find working with it amazing. While certainly not the in-depth program Photoshop is, I find Lightroom is perfect for my needs (and my learning ability)! In the beginning, all I had was iPhoto which came with my Mac but it soon, very soon, became apparent that I needed more in the way of post camera and also a method of storing the photos. Because we have literally thousands and thousands of photos needing to be stored, I use Drobo which is a redundant system that hopefully will not lose them. I have had off site storage units crash and lost photos stored in them. Very frustrating, to say the absolute least. I could say more, but not in print!
I was once told that the photography of my finished dishes was not up to blog standards. I'm still pondering what that means as I don't believe there should be one style of photography that all blogs must adhere to. I have been gratified by the comments on our food photography.
My biggest problem at the end of a shoot is what to do with the food. There are only two of us and we certainly don't need to eat a whole cake! A lot of items go to work with me where I put them out for the staff or sometimes I take them wherever I go - the hairdresser, the doctor's office, the neighbors - wherever. They always seem welcome.
When we go out, Mike always has his camera with him. Here are some photos he took while I was shopping at various farmer's markets. I hope you enjoy them.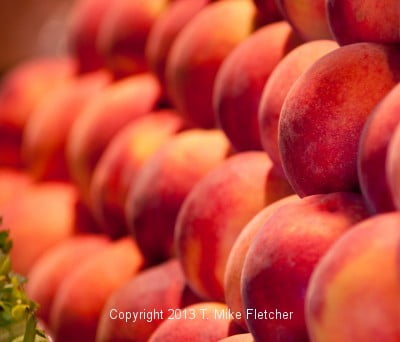 Finally here are some "outs" from other photo shoots.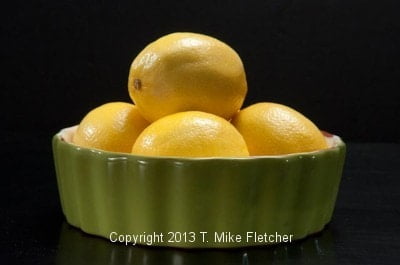 Mike noticed the inside of fennel when I cut the bottom from fennel. I missed it until he pointed it out.
Both Mike and I appreciate the comments about his food photography that many of you have taken the time to write.