Author Photo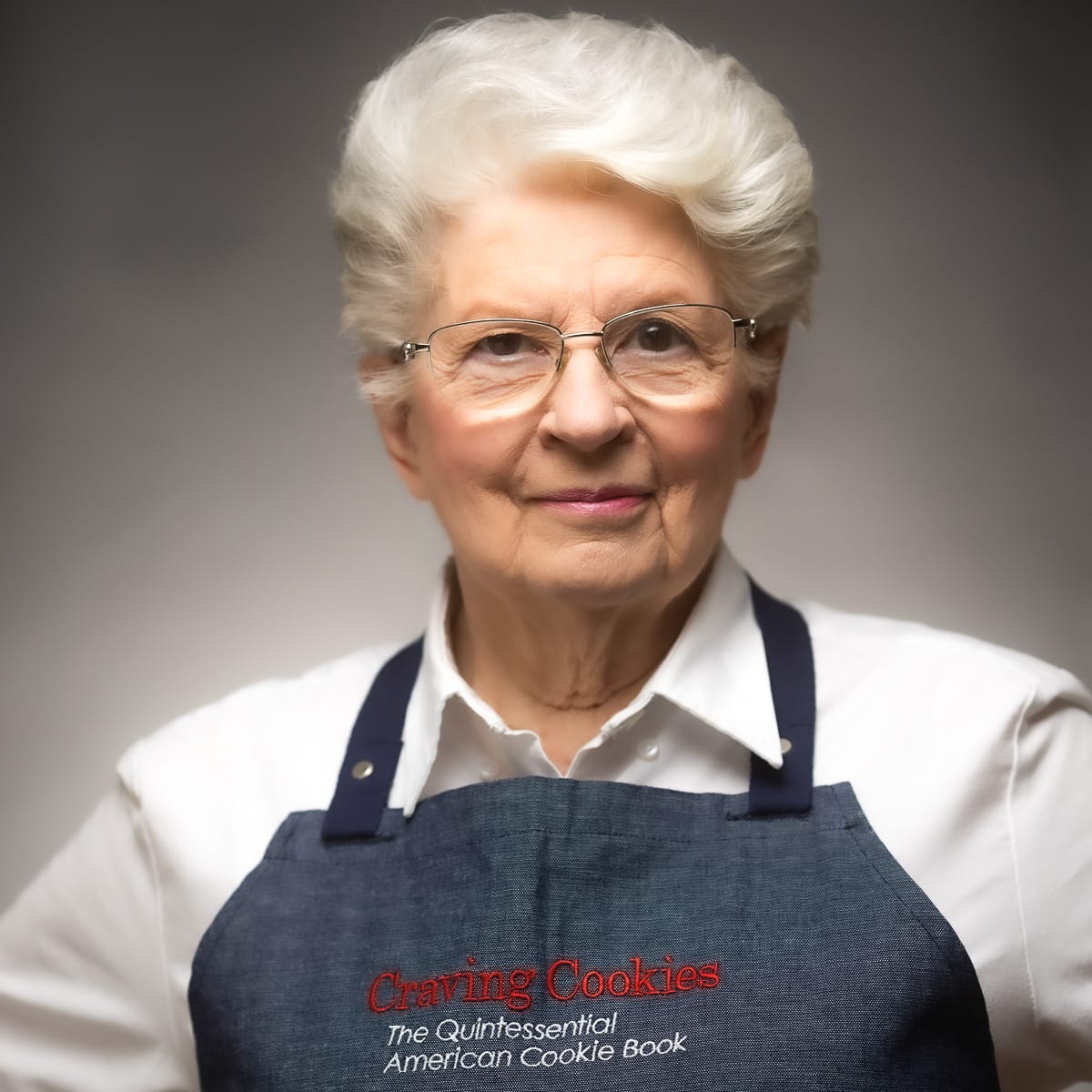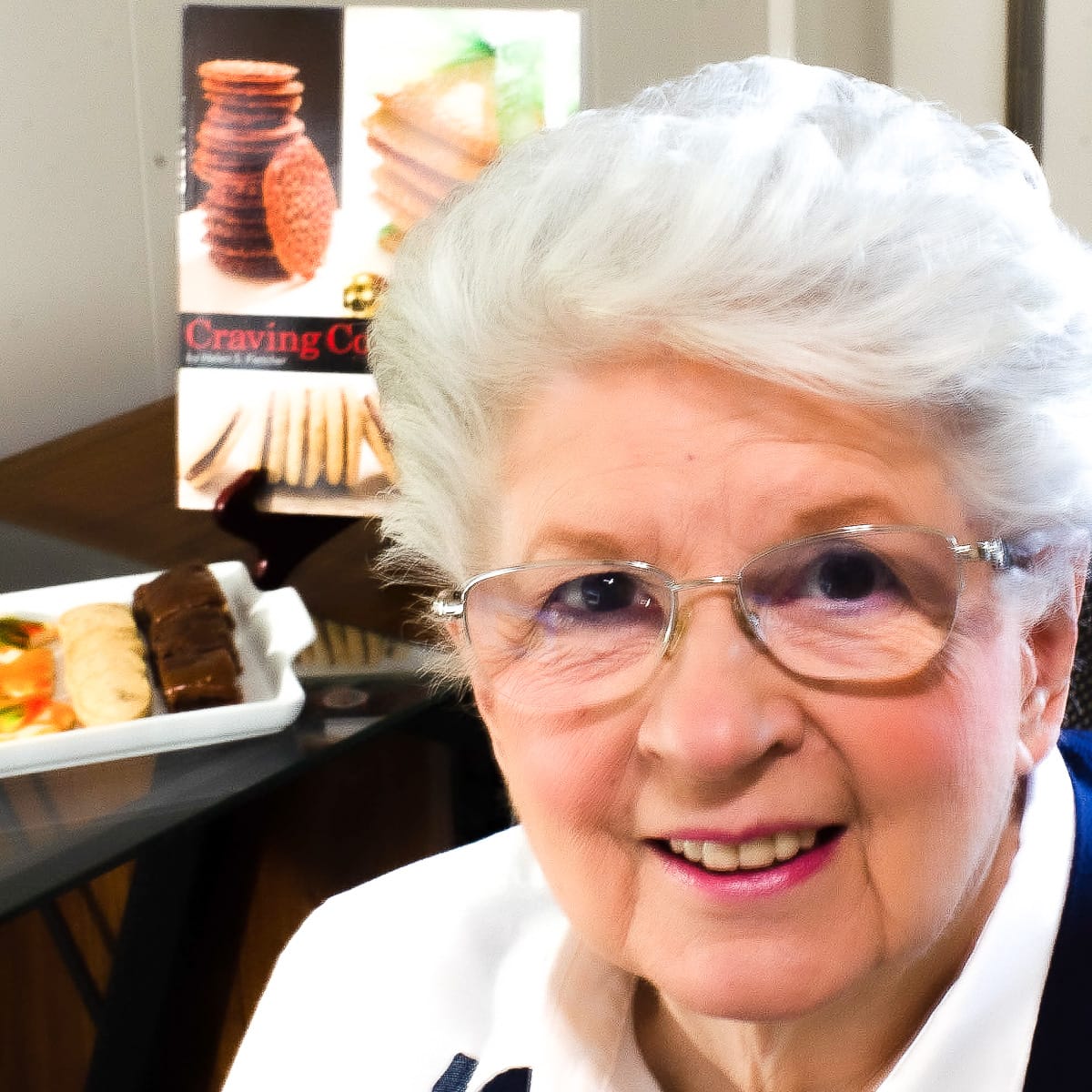 Contact information: [email protected]
Biography
Unlike most pastry chefs and bakers, Helen did not start out loving to bake – or cook. In fact, she downright hated eating as a child. It was only after she was married that she went to her mother and grandmother to learn about cooking and baking.
Her career started with writing. Her articles appeared in newspapers, Bon Appetit, Chocolatier, and The Pleasures of Cooking, among others. As a consultant to Cuisinart in their early years, she had the opportunity to work with professionals in, by then, her chosen field of food. In 1986, she authored her first book, The New Pastry Cook which focused on modern methods of pastry making.
Shortly after that, she opened her wholesale bakery, Truffes, Inc, in St. Louis where she sold upscale pastries to hotels, restaurants and caterers whether it was one pastry or a banquet of 1500 people. With no formal training, the learning curve was steep. However, a love of what she was doing and an intense desire to succeed kept her on the path through three quick expansions culminating in 23 years in business.
With retirement an unknown word to Helen, she became the pastry chef at one of St. Louis' most acclaimed restaurant, Tony's . With her love of sharing her knowledge of food, both pastry and cooking, she was a regular on KMOV-TV's "Great Day St. Louis" for 6 ½ years. She currently blogs at Pastries Like a Pro.
European Tarts was published in 2013, followed by Craving Cookies published in 2021.
She lives in St. Louis, Missouri.
What others say
"Goddess of Pastry"
- Rose Levy Beranbaum
"If only every meal could conclude with a confection from Helen, every kitchen would be a better place."
- Vincent J. Bommarito, Executive Chef, Tony's, St. Louis.
"Pastry Chef Helen Fletcher isn't kidding! Her assurances of "divinely doable pastries like a pro" are completely true! European Tarts is jam-packed with tips that only an expert professional baker would know (such as how to fortify jam and when to use emulsified powdered sugar), but Helen's approach is down-to-earth and always accessible to the novice baker. And there's no baking detail not explored in her in-depth glossaries of baking terms, tools, and ingredients! Whether you're a budding baker or more advanced, this book provides a uniquely easy view into the world of professional baking -- one you won't want to miss!"
- Julia M. Usher, Author of the award-winning Cookie Swap and Ultimate Cookies
"We share a test kitchen with Better Homes and Gardens, Traditional Home, Successful Farming, Diabetic Living and more. The staff is educated in food science or through a culinary school. We used your crust for all the pies and they were blown away with the recipe. Not only does it taste great, it was easy to work with. You became a sensation! One of the staffers refuses to make any other crust at home and she's been on staff for almost 20 years. I hope you feel the love!"
- Midwest Magazine from an article on the pie crust developed using the food processor
"The result is croissants that are simply spectacular, much better than you can get at a grocery store and probably some bakeries. They're light, they're crisp, they're delicate and they're the perfect blend of thin pastry and butter.
And they don't take 3 days to make. You can make them in just four hours."
- St. Louis Post-Dispatch, Let's Eat food page: "Quicker Croissant".
Contact information: [email protected]