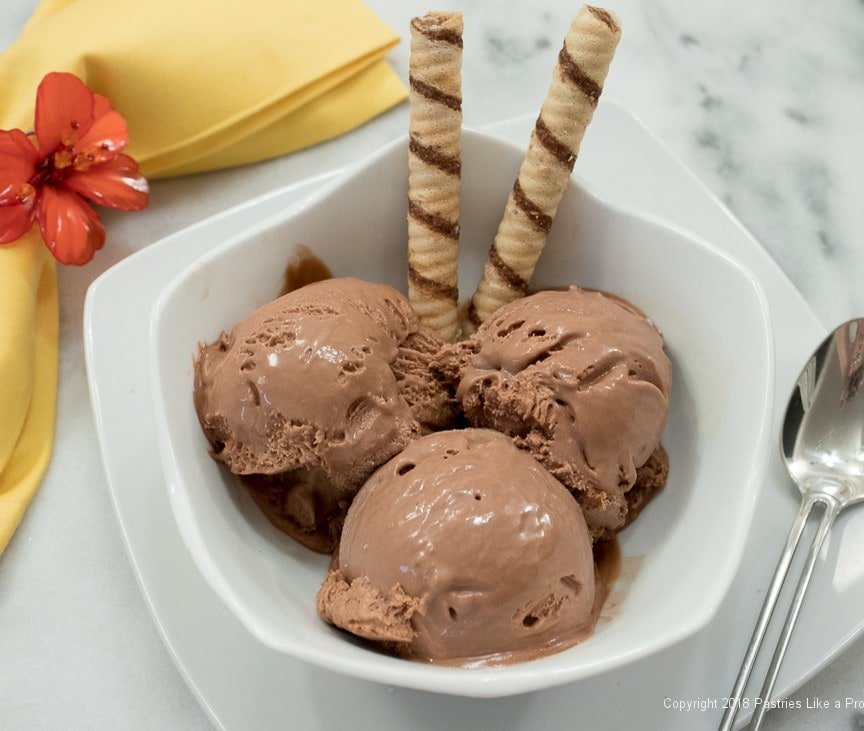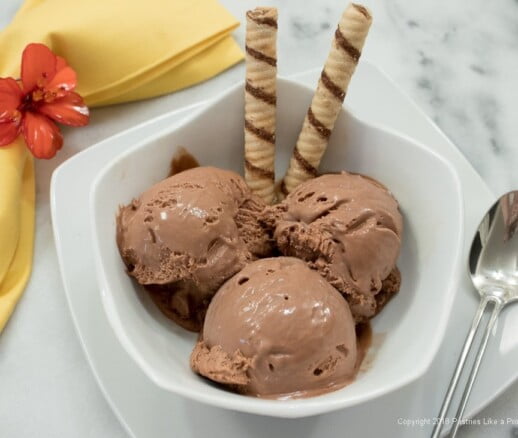 A mere four ingredients makes this No Churn Nutella Ice Cream. No churning or machine needed for this quick treat. I have made a Double Chocolate No Machine Ice Cream on this blog when I was on TV. The one thing I didn't like was how hard it froze. It was literally rock hard and difficult to dip. But a little trick has solved that problem.
This summer has turned unexpectedly busy and blogging has had to take a back seat to everything else going on. Still, I wanted to keep in touch and bring you something easy, fun and delicious.
This Nutella Ice Cream takes literally minutes to make. It is best frozen overnight to set up. The big trick to keep the texture great and make it easy to scoop is the addition of a bit of alcohol. I used vodka since I wanted to make sure the Nutella came through. But anything will do. I don't usually use vodka in baking and not wanting to be stuck with a huge bottle, I got a little airline bottle. It was just enough for the recipe.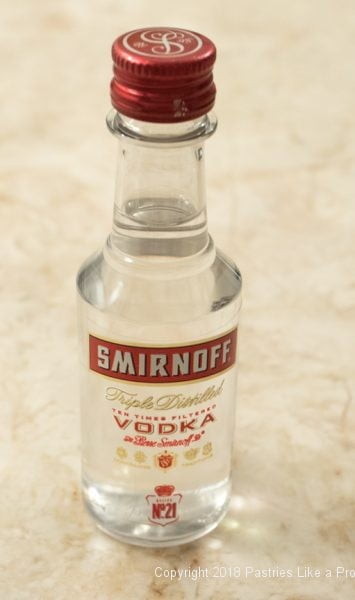 Remember, four ingredients and twenty minutes and you have an unbelievable treat.
No Churn Nutella Ice Cream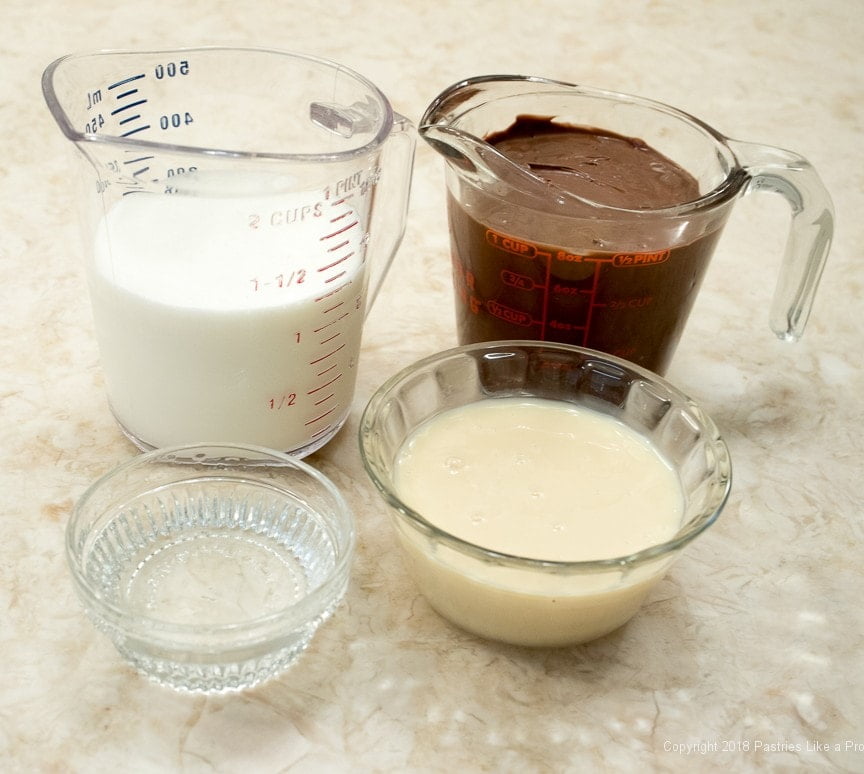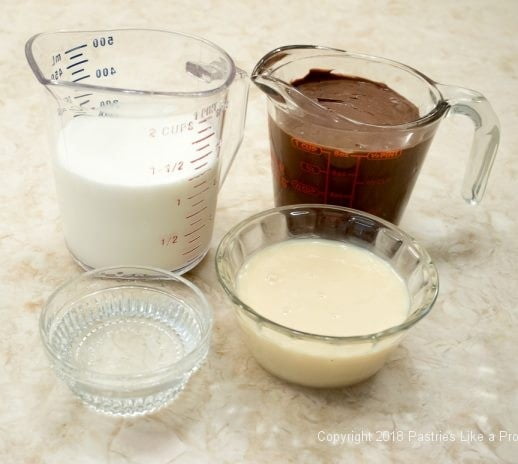 1 cup Nutella
½ cup condensed milk
¼ cup vodka or other liquor
1 ¼ cup heavy or 40% cream
Combine the Nutella, condensed milk and vodka.
Stir together at first, then switch to a whisk and whisk until smooth. At first, it will be very thick but it will come together after whisking.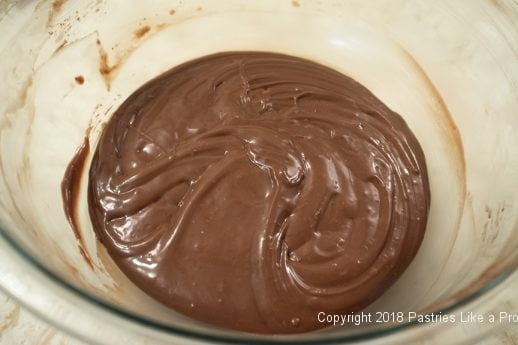 Beat the cream to the soft peak or soft set stage. Stir ⅓ of the cream into to Nutella mixture to loosen it.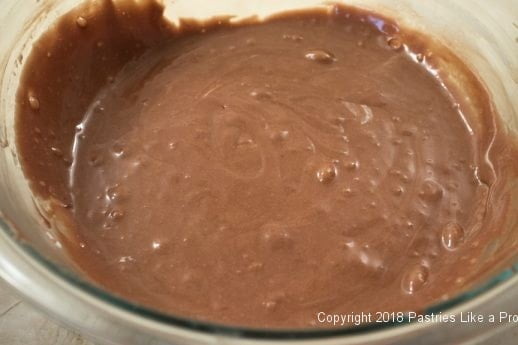 Fold in the remainder.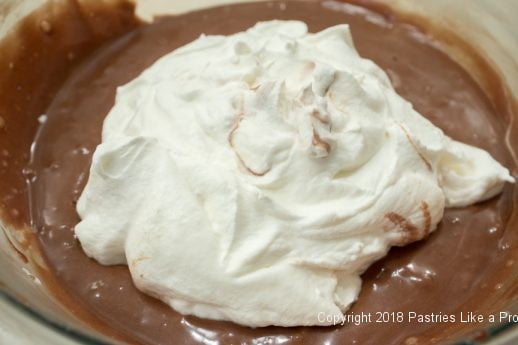 Pour into a freezer proof container and freeze overnight.
Yield: 1 quart of scrumptious Nutella Ice Cream
SaveSave
SaveSave
SaveSave
SaveSave
SaveSave
SaveSave