Expert Baking & Pastry Recipes from Helen S. Fletcher
Browse hundreds of delicious, show-stopping baking & pastry recipes you can make today! Learn via expert instruction and step-by-step how-tos from an expert baker with over 30+ years experience.
St. Patrick's Day
Guinness, Bailey's and apples rule the day for this most fun of holidays and we have the best of Irish desserts for you right here. So pick your fav, grab a pan and get ready to impress your friends!
Newest recipes
My latest posts can be found here including updated recipes that are sure to become favorites.
See more all recipes →
Trending
Seasonal desserts as well as current favorites.
Cakes
There are so many newer, faster, more efficient ways of baking cakes from mixing, to baking, including how to get flat layers every time without cutting the tops off.
See more cake recipes →
Tarts & Pies
Ever wonder how to get the flakiest crusts, which thickeners to use, how to blind bake a crust and why all butter is not always the answer.
See more tarts & pies →
My Books
Sharing the information I've gleaned over a 30 year career in professional baking can be found in these books. Many of the recipes as well as techniques developed for them are included.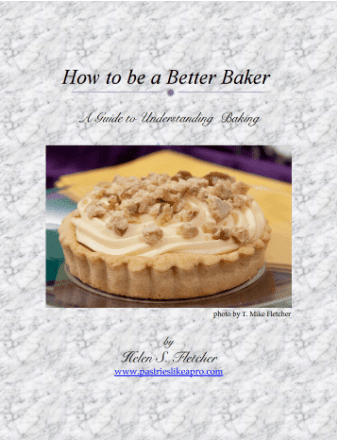 Subscribe to receive our free ebook.
Pastries Like a Pro brings you everything baking and pastry. It's filled with technique, recipes, updated methods and most of all it's like having a seasoned professional standing next to you in the kitchen.