As a pastry chef, teacher, author, blogger and photographer, I share not only recipes but updated techniques for baking and pastry through step-by-step photography as classic recipes are given new life and new recipes become classics.
Welcome to My Kitchen
This is where I share a wealth of information about baking and pastry including updated techniques, equipment, ingredients – everything to make baking and pastry easier and enjoyable.
Newest recipes
My latest posts can be found here including updated recipes that are sure to become favorites.
See more all recipes →
Cakes
There are so many newer, faster, more efficient ways of baking cakes from mixing, to baking, including how to get flat layers every time without cutting the tops off.
See more cake recipes →
Tarts & Pies
Ever wonder how to get the flakiest crusts, which thickeners to use, how to blind bake a crust and why all butter is not always the answer.
See more tarts & pies →
My Books
Sharing the information I've gleaned over a 30 year career in professional baking can be found in these books. Many of the recipes as well as techniques developed for them are included.
Recently updated
Updating recipes can bring anything from new photos, ingredients, newer techniques or flavors making good recipes even better.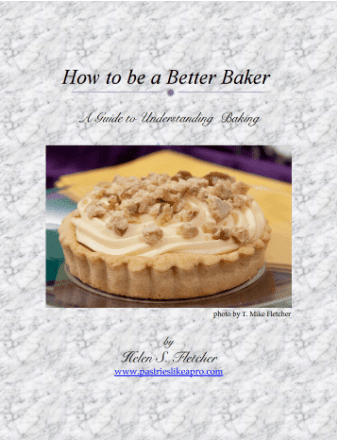 Subscribe to receive our free ebook.
Pastries Like a Pro brings you everything baking and pastry. It's filled with technique, recipes, updated methods and most of all it's like having a seasoned professional standing next to you in the kitchen.