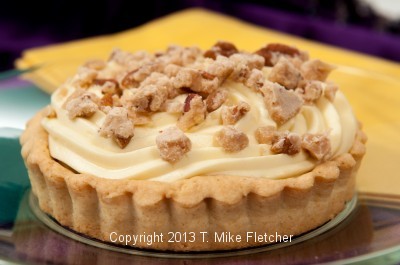 I was recently asked for a "New Orleans type dessert" at the restaurant. I was excited to come up with these Banana Caramel Tarts with Rum Pastry Cream and Pralines. The first bite will take you to Mardi Gras.
This praline is one of the best things I have ever eaten. And eat it I did! Once it cools, it has an opaque, almost grainy look. When the pecans have been added, the candy sets up almost immediately, so get it onto the prepared sheet pan and spread it out right away.
These tart shells are of the "cookie crust shells". We used this recipe at the bakery for our 11" tart shells as well as individual shells. The reason I liked them is they didn't require rolling out. They are crisp and stay that way. We would press these into shells at the bakery, bag them and store them in the freezer to be baked off later. Do not try to freeze the baked shells, as they will crack in the freezer if not filled. This is one of the main shells in my book, "European Tarts".
This tart can be executed in steps. The tart shells can be made a day or two in advance, as can the pastry cream. The caramel and praline can be made a week ahead of time. However, these Banana Caramel Tarts with Rum Pastry Cream and Pralines should be assembled the morning of service.
This tart was originally posted on my "European Tarts" blog, and I wanted to share it with all of you.
1 recipe Individual pastry shells, for 6-4 ¾" individual tart pans with removable bottoms
1 recipe caramel
Pastry cream, see bekiw
1 recipe New Orleans Pralines (see below)
2 bananas, ripe, but still firm
Pastry Cream
1 ½ teaspoons gelatin
1 tablespoon water
1 ½ cups milk
6 egg yolks
¾ sugar (150 grams or 5 ⅓ ounces)
⅓ cup flour
3 tablespoons dark rum
Using the above ingredients, prepare the pastry cream according to the directions at European Tarts. Cool to room temperature, then refrigerate overnight.
New Orleans Praline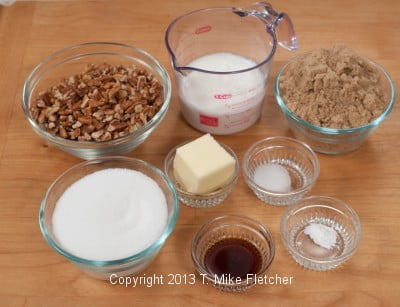 ¾ cup granulated sugar
¾ cup brown sugar
½ cup 40% or heavy cream
2 tablespoons butter
1 teaspoon vanilla
¼ teaspoon salt
⅛ teaspoon cream of tarter
1 ¼ cups pecan pieces (140 grams or 5 ounces)
Spray a baking sheet and set aside.
Combine all the ingredients except the pecans.
Cook over medium heat until the butter melts and the sugars dissolve.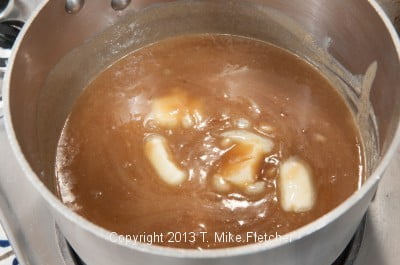 Wash the sides of the pan down with a brush dipped in cold water.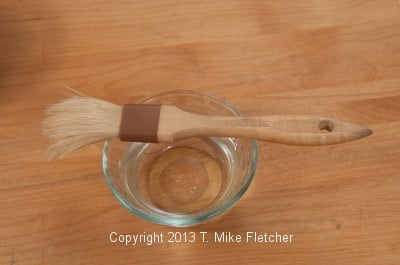 Clip on a candy thermometer and boil, without disturbing it, to a temperature of 236 degrees.
Remove the pan from the heat and cool to 220 degrees.
Beat with a spoon until creamy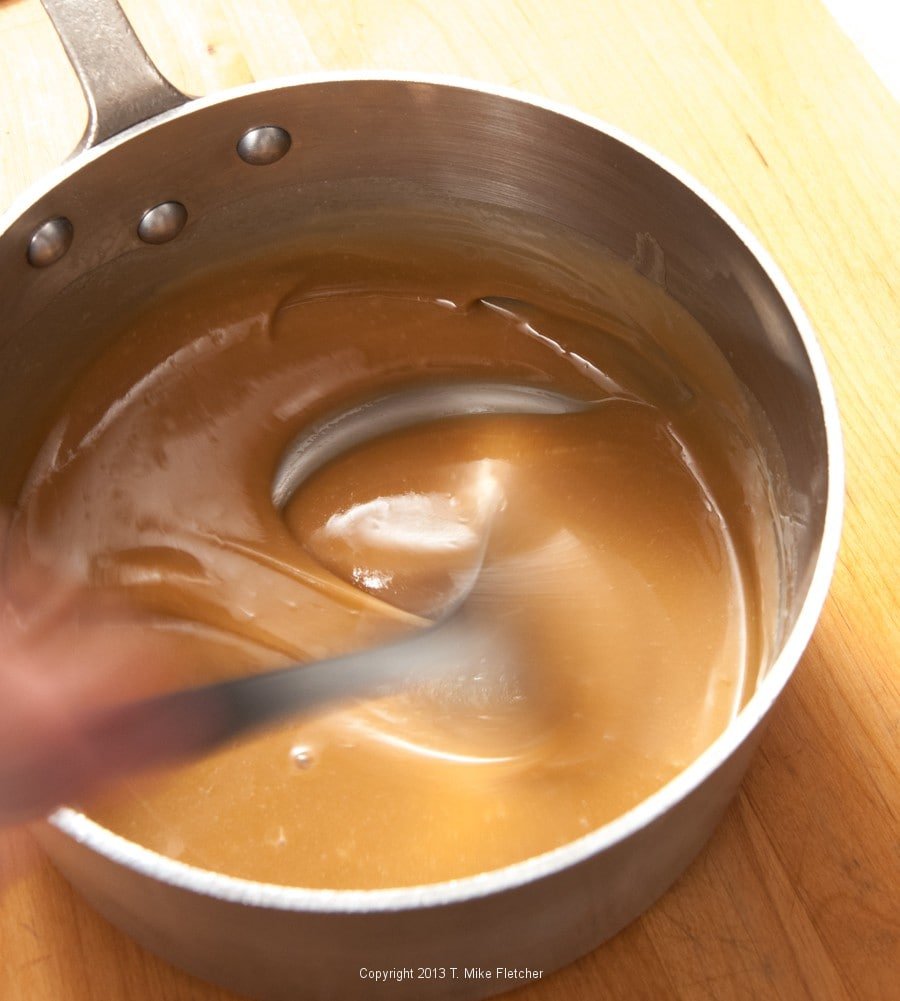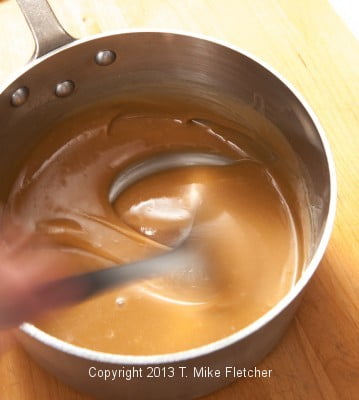 and quickly stir in the pecans.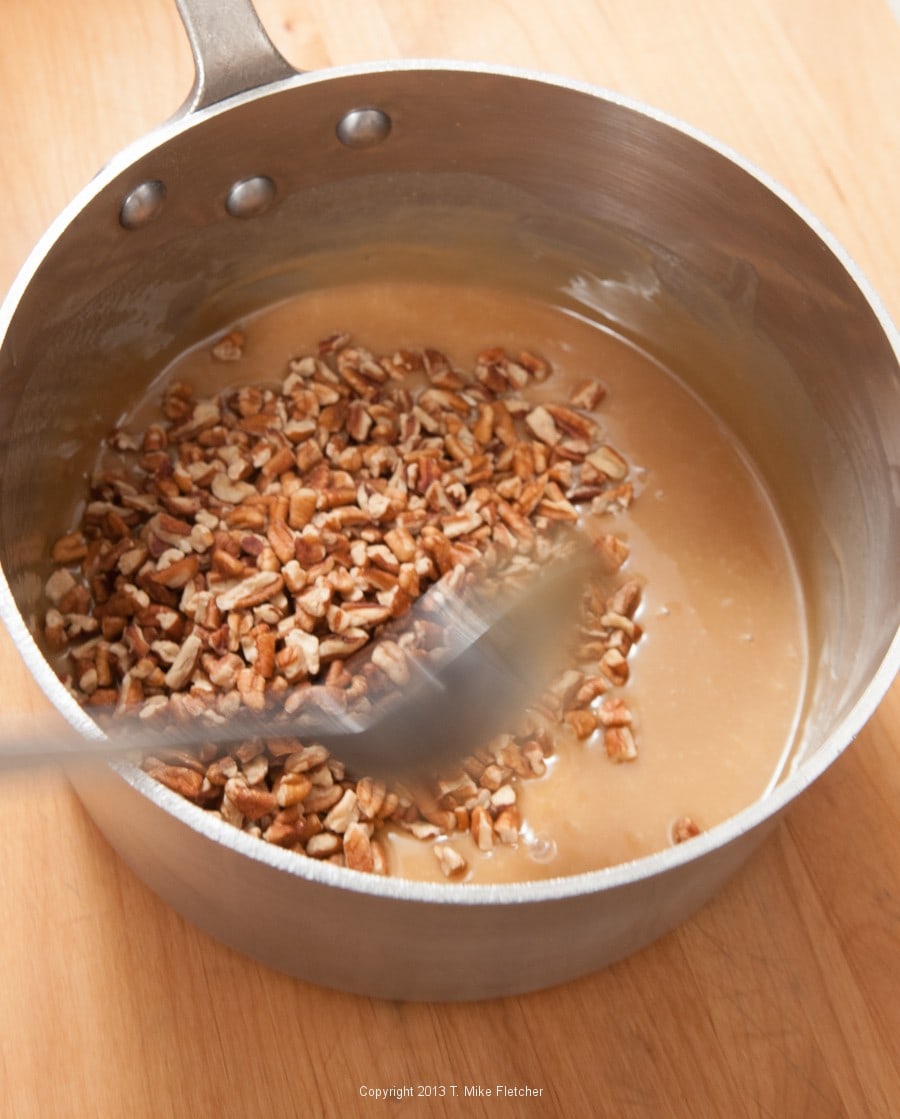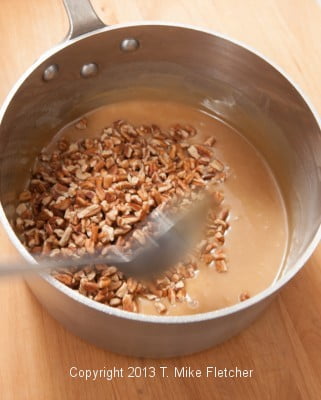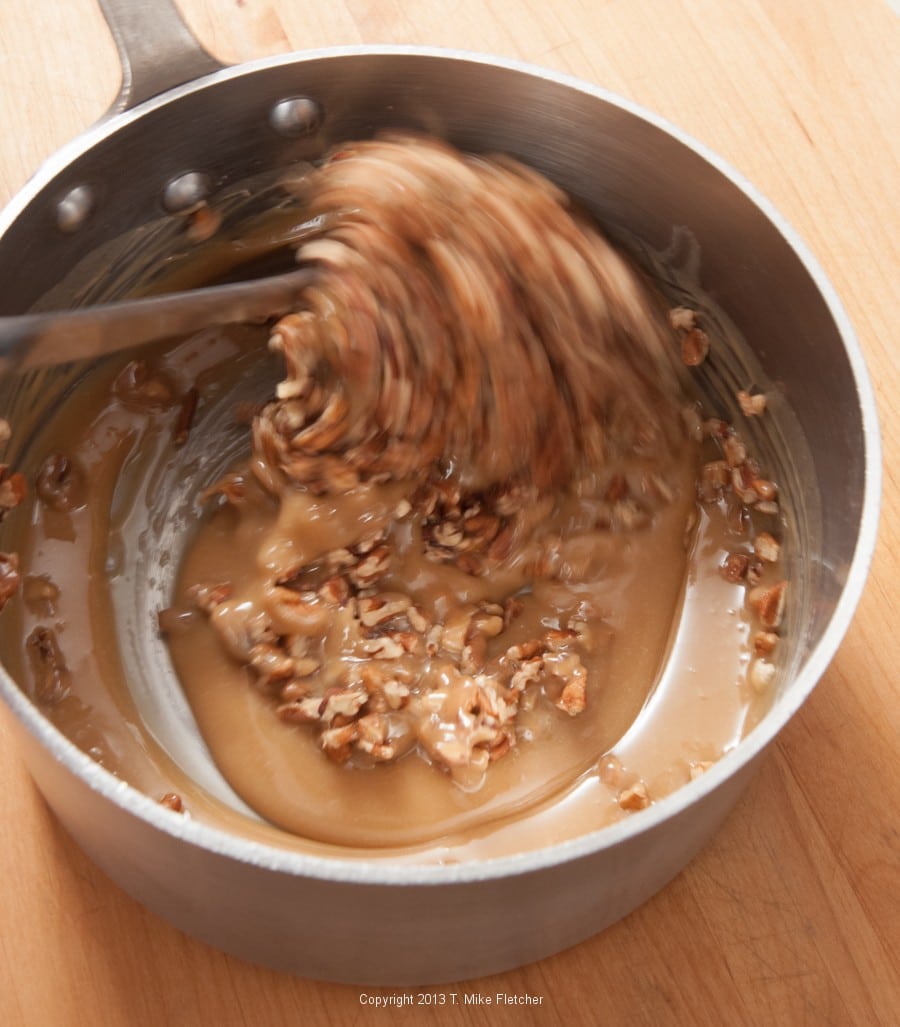 Pour onto the prepared pan and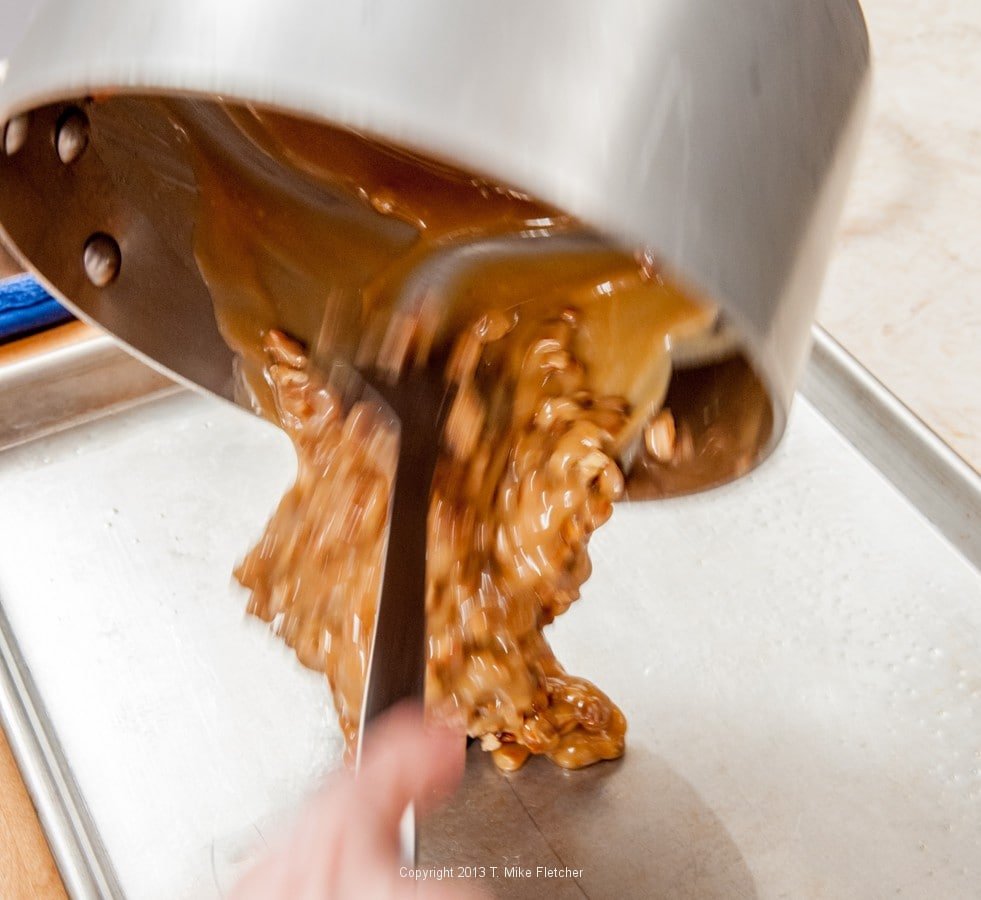 flatten out with a spatula very quickly.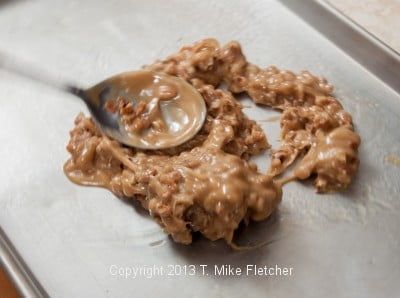 Allow to cool.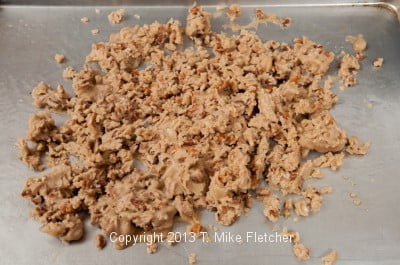 Break into small pieces to use for tarts.
Caramel
Prepare according to directions at Caramel Pastry and cool completely. If it is made ahead of time and refrigerated, microwave for about 10 seconds to make it spreadable.
Assembly
¾ cup 40% or heavy cream
Pastry cream
6 shells
Caramel
Bananas
Pralines, crushed
Whip the cream to medium stiff peaks.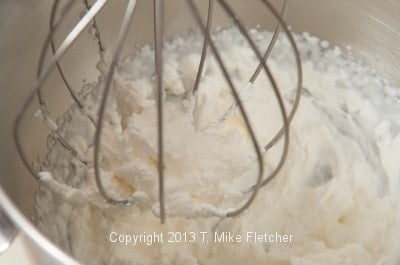 Fold it into the pastry cream.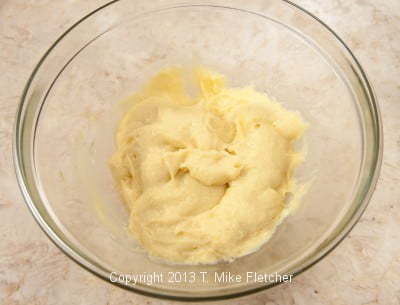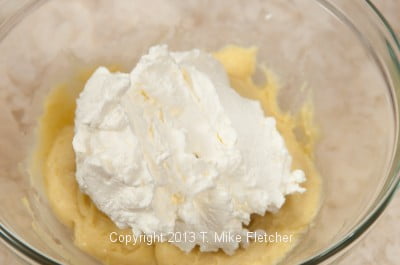 Set aside.
Spread two tablespoons caramel in the bottom of each shell.
Slice the bananas about ¼ inch thick
and place in a single layer over the caramel.
Place the pastry cream into a pastry bag fitted with a #8 or #9 open star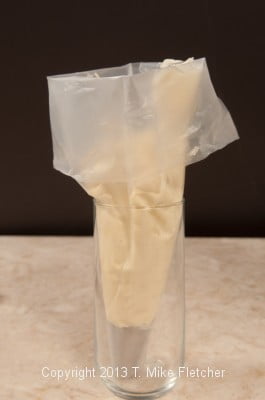 and pipe the pastry cream on top of the bananas.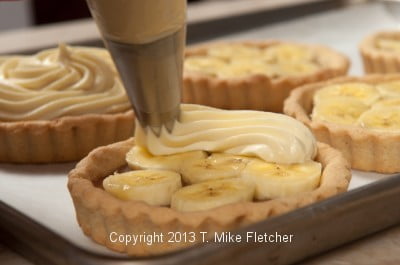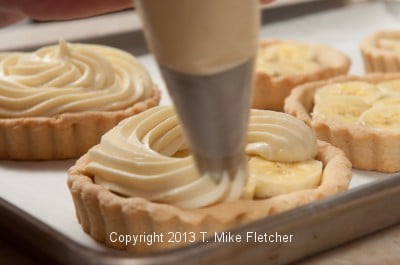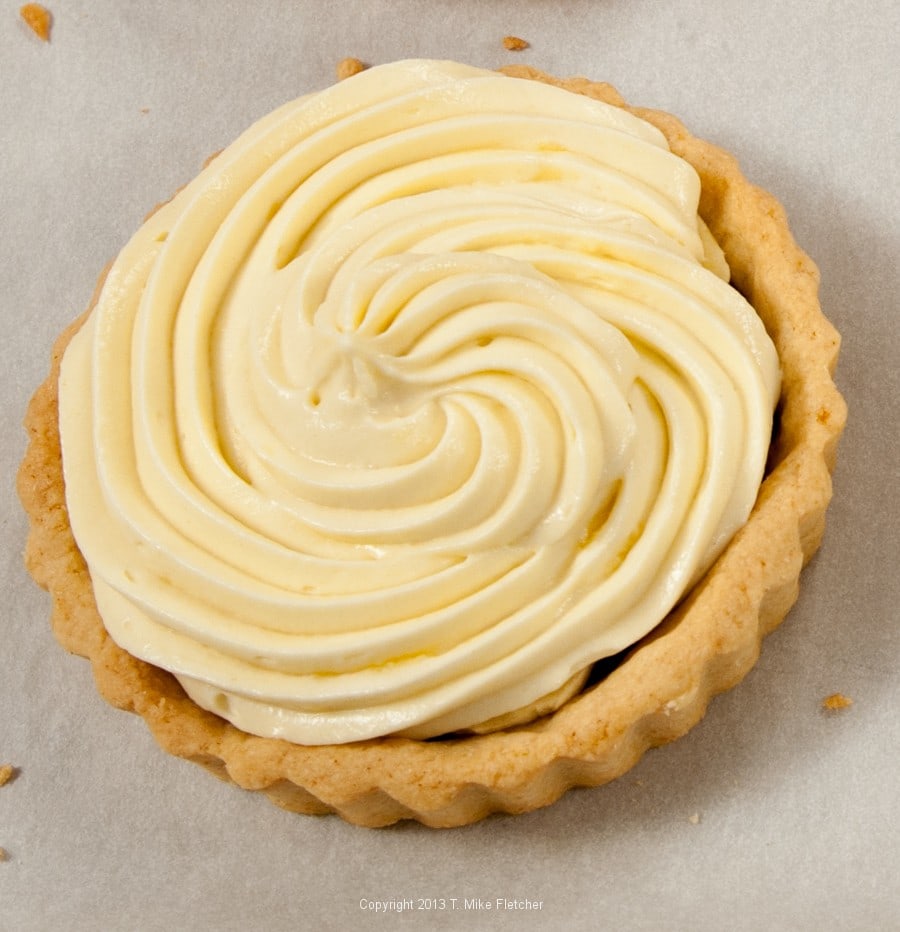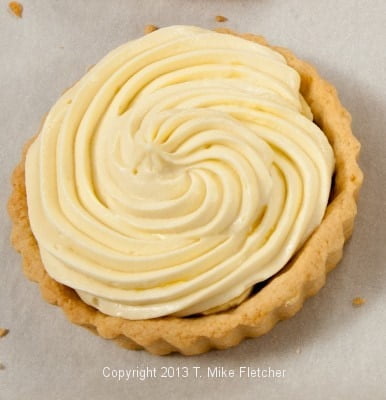 Sprinkle with Praline pieces.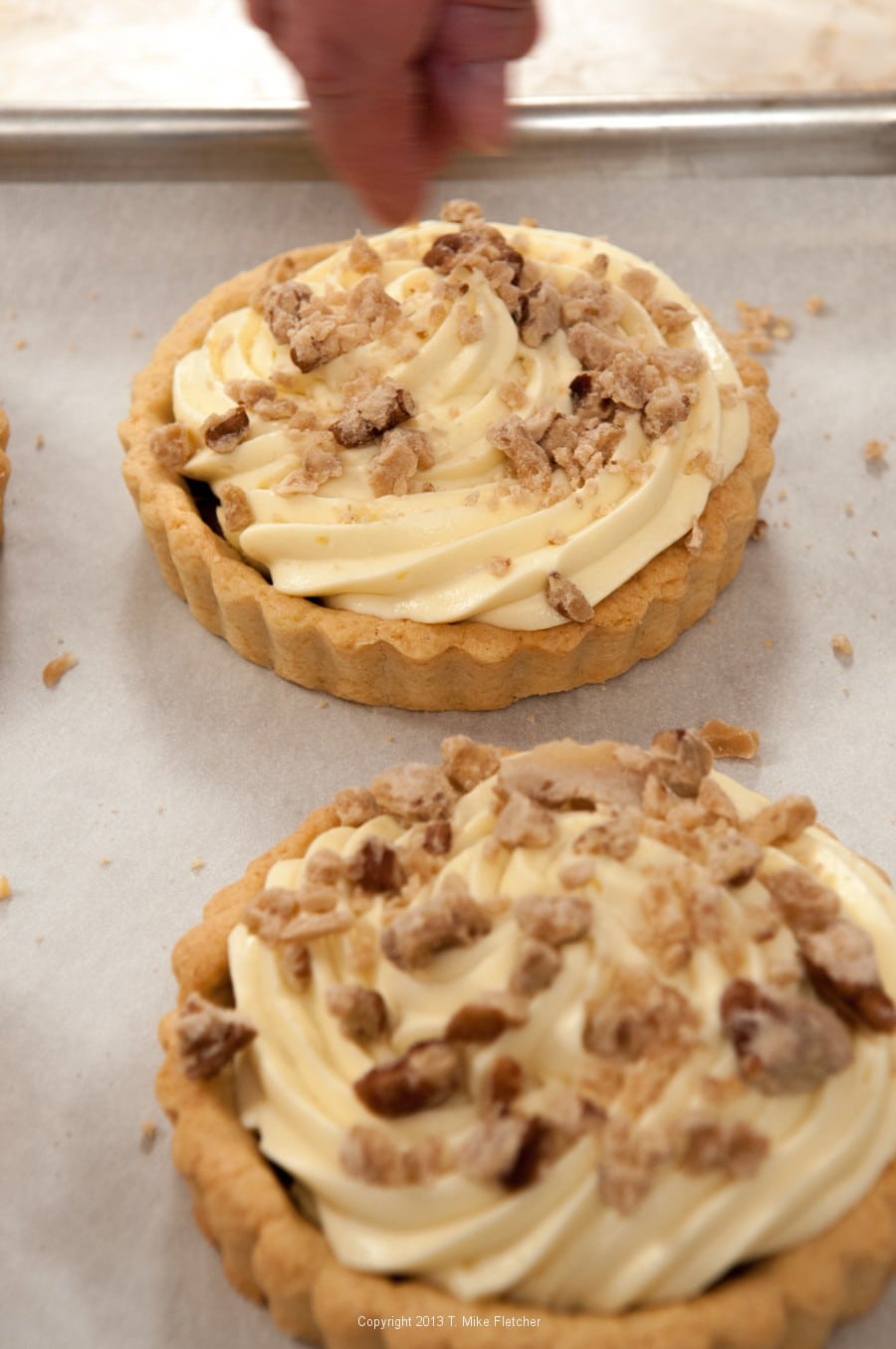 If making ahead of time, cover loosely with film and refrigerate. Room temperature for about 1 hour if made ahead of time.
Store in the refrigerator.