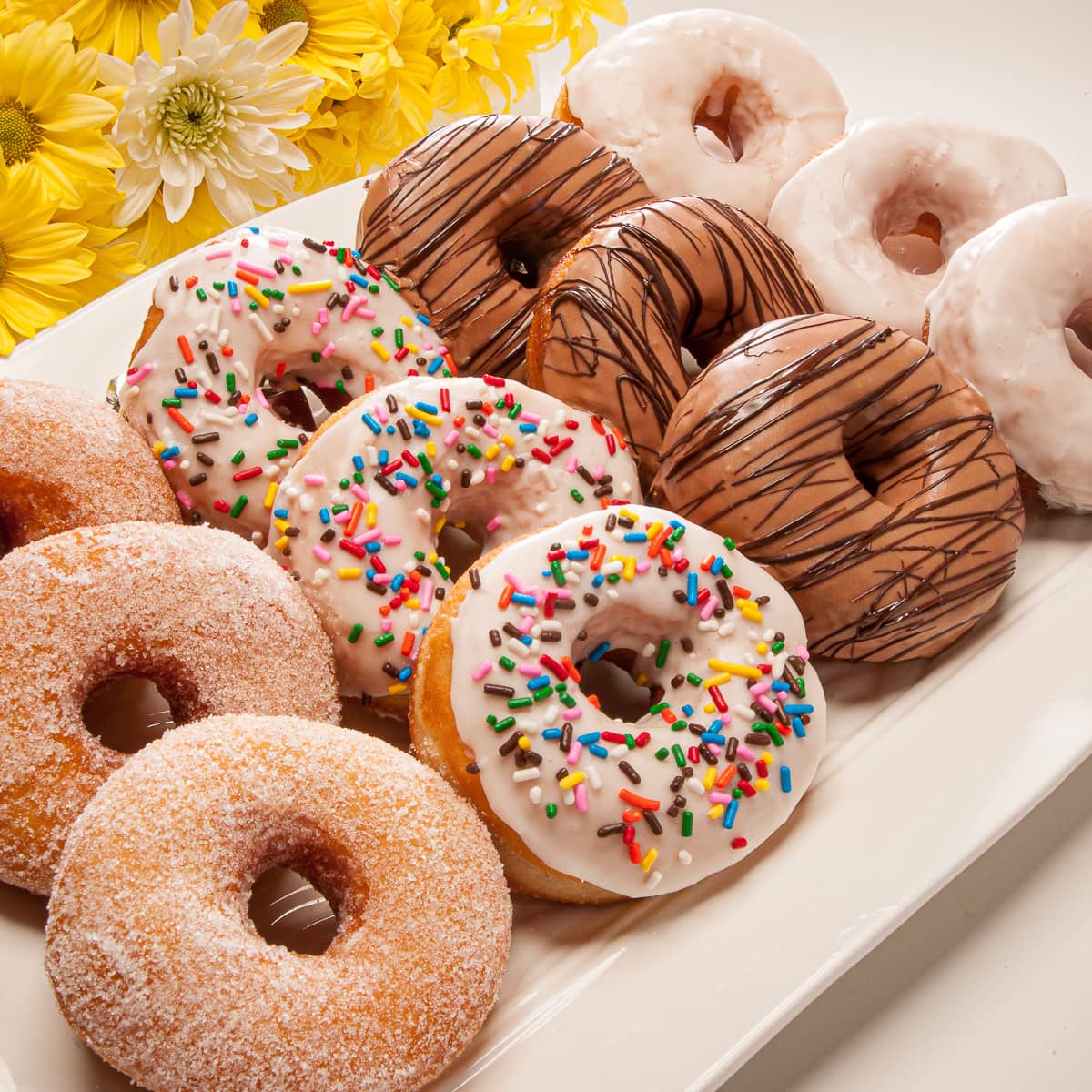 Doughnuts have always seemed to be an ethereal food – out of reach of most of us. But nothing could be further from the truth! In reality they take about 20 minutes to mix up, after which they rise, unattended and then sit contentedly in the refrigerator overnight. After a quick roll out the next day they are on their way to the last rise before being fried to a golden brown. Between the two days you have 45 minutes invested for the treat of a lifetime because if you have never had a homemade doughnut, you have not had a real doughnut.
Yeast doughs have an undeserved reputation of being difficult. I know people who will tackle the most complicated recipe but won't go near a yeast dough. I'm not sure where that comes from. Yeast doughs are extremely forgiving. This recipe is tailored to making yeast dough easy. The mashed potato flakes give the yeast something to eat for a light, high rise and a longer shelf life. The honey adds color and flavor to the finished item also adding to their shelf life.
The dough can be shaped after it's first rise but it is easier to do after chilling overnight or up to 2 or 3 days. Just make sure it is tightly covered. It may rise again when refrigerated, just punch it down, cover well and forget about it. These would make an ideal treat on a weekend. Start them on Friday or Saturday and have them for breakfast on Sunday.
There are several types of yeast. Little cakes of fresh yeast are very difficult to come by these days and have a short shelf life. Active Dry yeast and rapid rise both come in envelopes, three to a pack. I call for active dry yeast in this recipe. Instant yeast is yet another kind. However, i am told that instant and active dry can now be used interchangeably. The flour used is bread flour that has the strength to support a high rise. All-purpose flour will do in a pinch although bread flour is readily available in most areas and is best for yeast bread. The dough will rise the first time in about 1 ½ to 2 hours depending upon the temperature of the room.
Once the dough has risen and been shaped it needs to rise a second time. The second rise is usually about one third less time than the first one. Once the doughnuts are light and doubled in size, it is time to heat the oil. Vegetable oil is fine here.
A braising pan that has straight sides and is several inches deep is ideal for deep frying. Do not use a shallow pan. The oil should have a depth of about ½ inch so the doughnuts float in the oil. The oil should be heated to 375 degrees on a thermometer. I usually test a few doughnut holes to make sure the temperature is right. After that, add just enough doughnuts to comfortably fit in the pan. Do not crowd them. Fry until golden brown on both sides. Remove to a rack lined with paper towels.
For sugar doughnuts, add them to a bowl of granulated sugar while warm. Turn them over to sugar the second side. If glazing, wait until they have cooled. Just follow the recipe and you will indeed have fresh as a daisy doughnuts to enjoy with your family and friends.
Fresh as a Daisy Doughnuts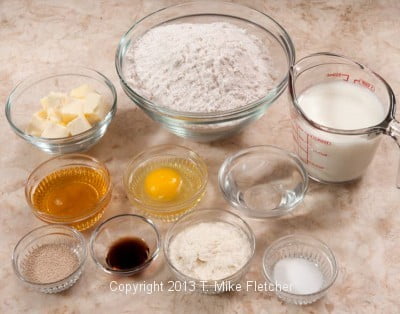 1 cup milk (can be whole or 2%)
4 tablespoons butter, cut into pieces (60 grams or 2 ounces)
¼ cup honey
¼ cup mashed potato flakes
1 egg
1 teaspoon vanilla
1 package active dry yeast (7 grams or ¼ ounce_
¼ cup water (90 to 100 degrees)
3 cups bread flour (454 grams or 1 pound)
1 teaspoon salt
Vegetable oil for deep frying
Granulated Sugar as needed
Glaze, below
Heat milk to simmering. Remove from the heat and add the butter; stir until melted.
Add the honey and potato flakes.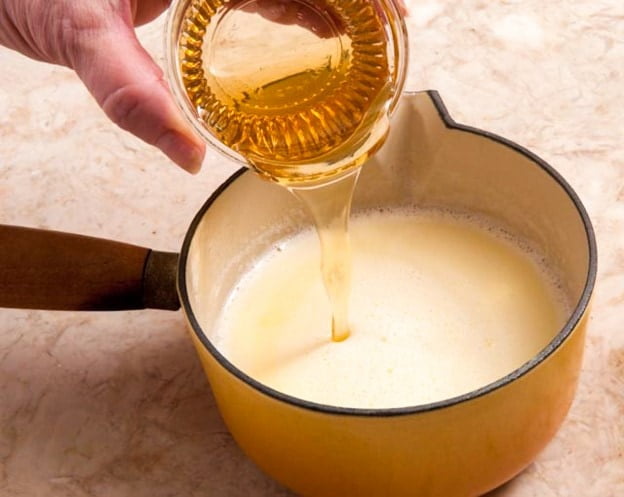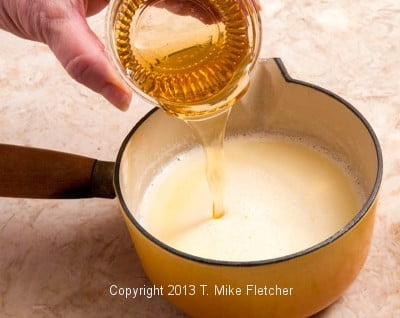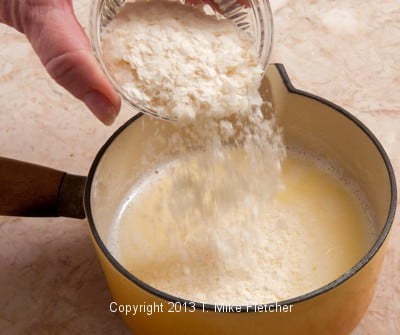 Whisk all together.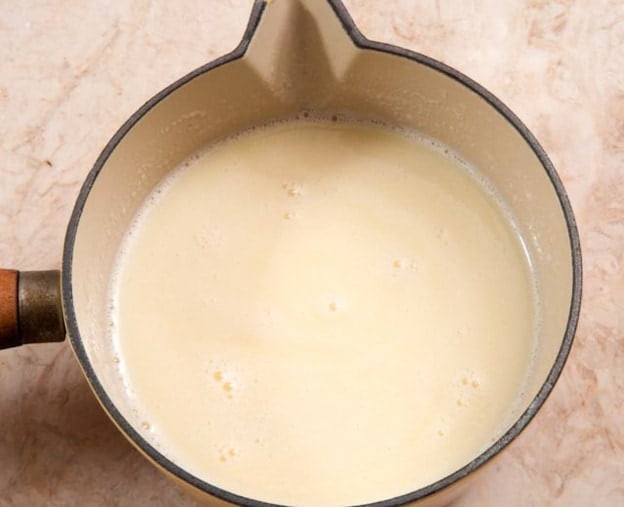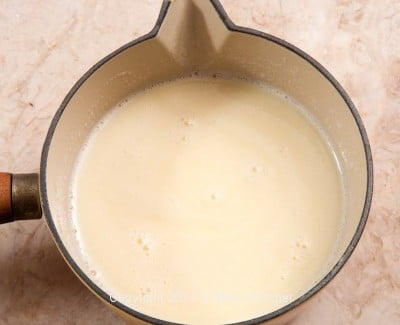 Let cool to lukewarm.
In the meantime, break the egg into the mixing bowl, add the vanilla
and whisk to blend completely.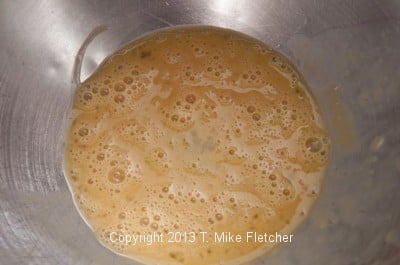 Add the milk mixture after cooling.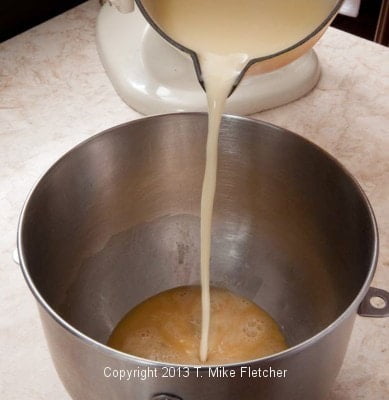 Dissolve the yeast in the water and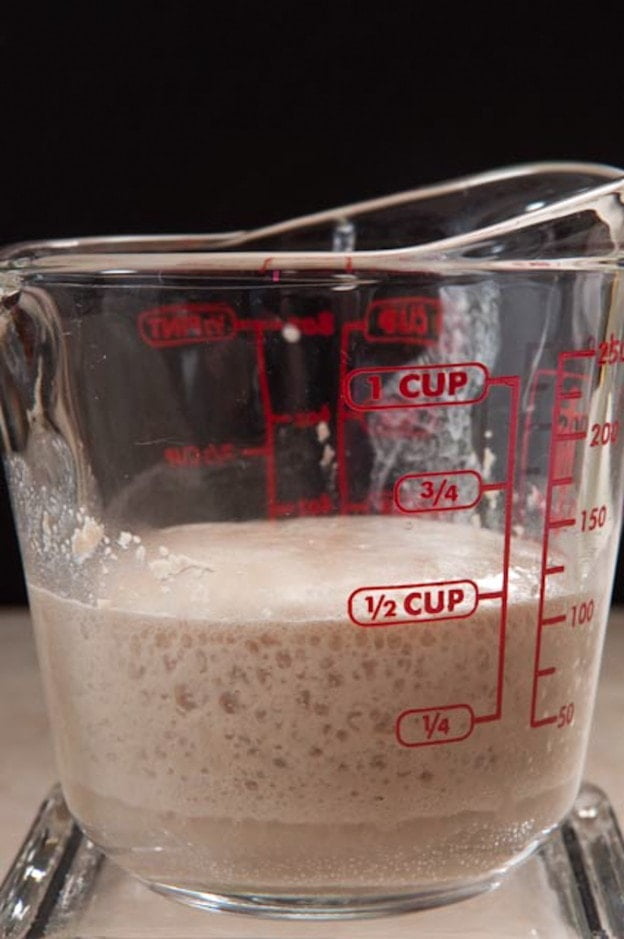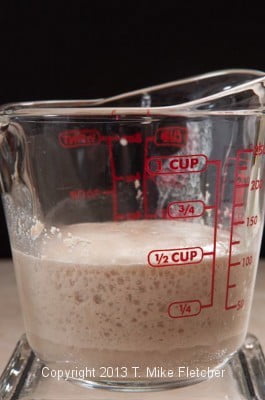 add it to the liquid in the mixing bowl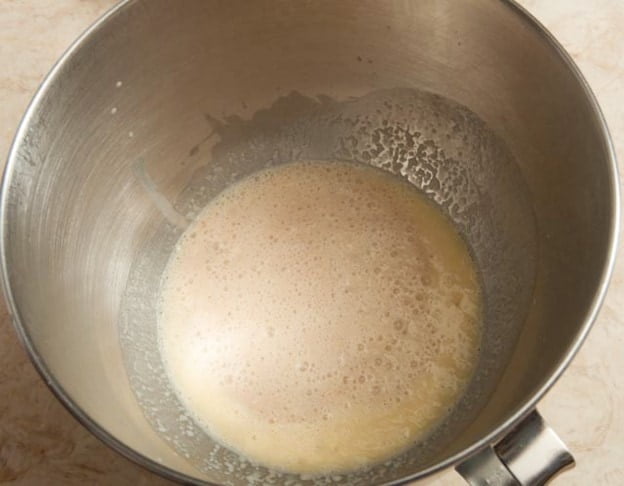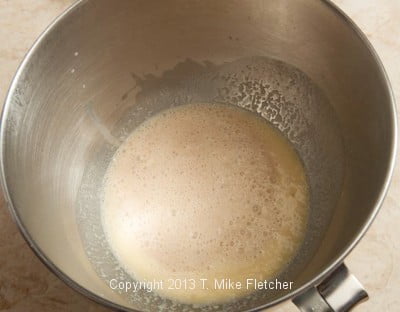 fitted with a dough hook or a paddle attachment. Add the flour all at once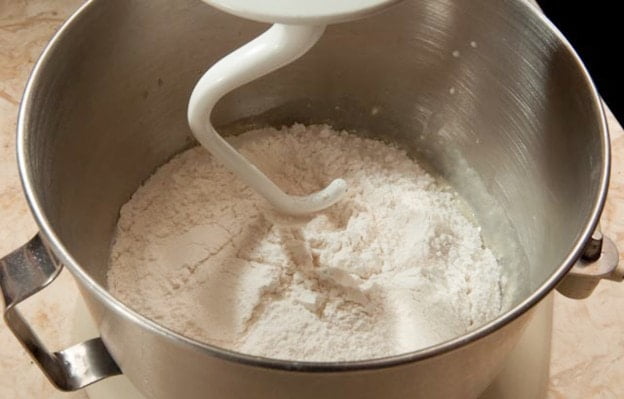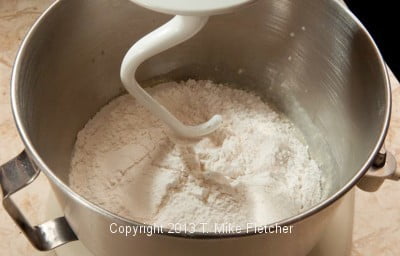 and mix on medium until it forms a dough;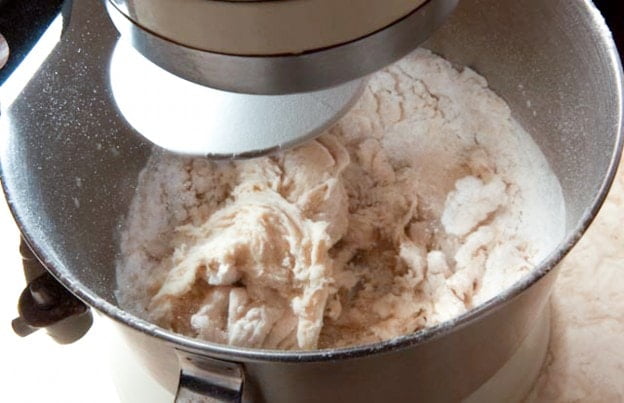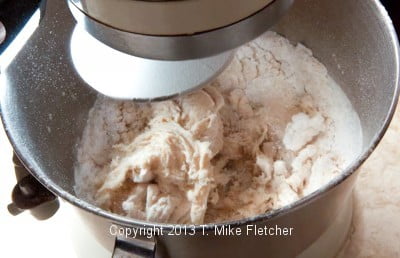 continue mixing to knead the dough for 3 more minutes. The dough should clean the side of the bowl.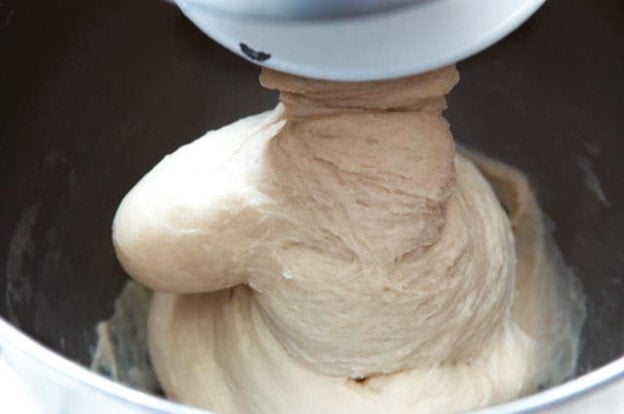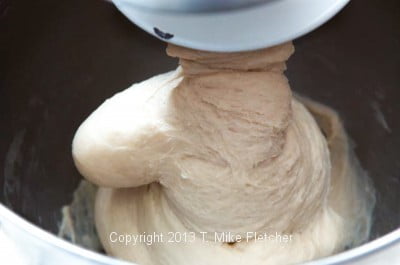 Spray a bowl at least twice the size of the batter with cooking spray. Place the dough in the bowl and spray the top lightly.
Cover the bowl with plastic wrap and mark the time on it.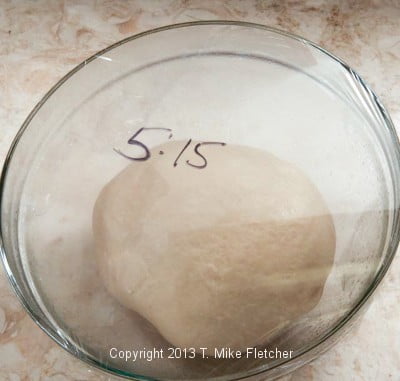 and let rise for 1 ½ to 2 hours in a warm place or until doubled in bulk.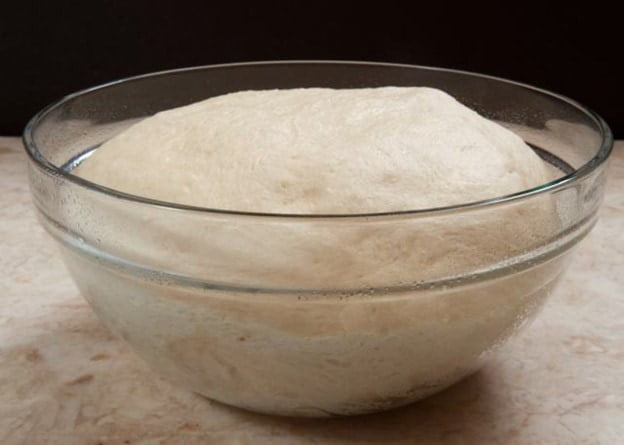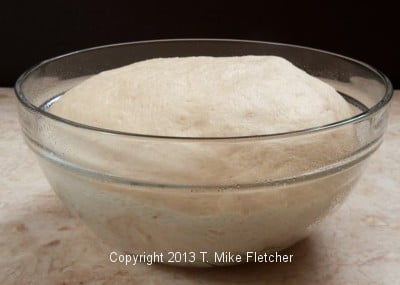 Punch the dough down and reshape into a ball. At this point the dough can be used immediately or refrigerated up to 2 days before using. The dough will probably rise again in the refrigerator; punch down, cover the surface tightly with film. Shape when cold.
Punch the dough down. Line 2 baking sheets with parchment. Roll into a 10x10 inch square.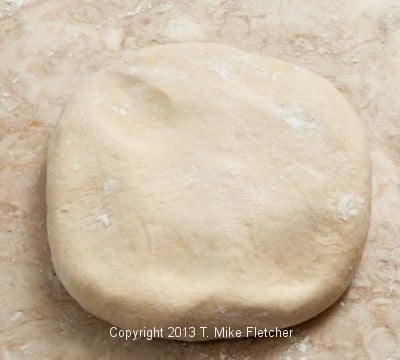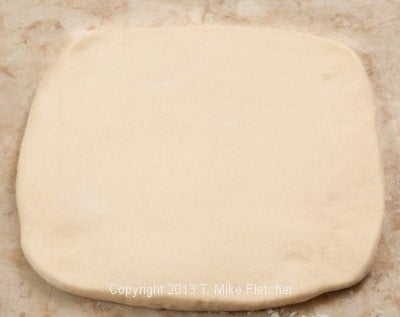 Cut out 9 three inch rounds of dough.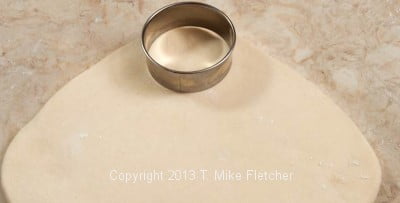 Cut small holes out of the centers.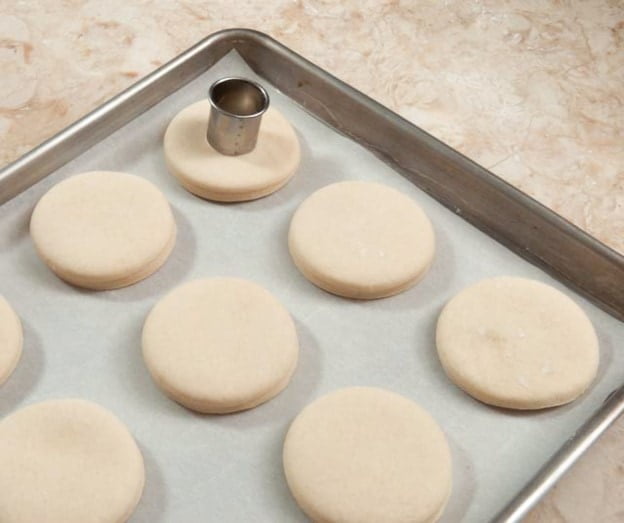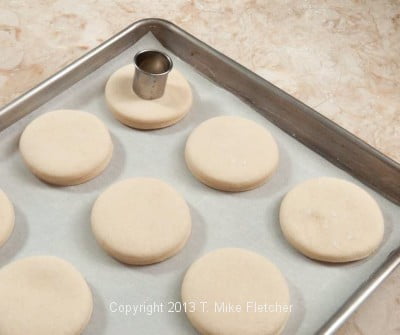 Place on a parchment lined baking sheet. Re-roll the scraps and cut out 3 more doughnuts and holes.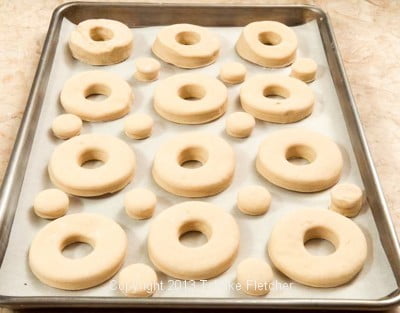 Cover with a tea towel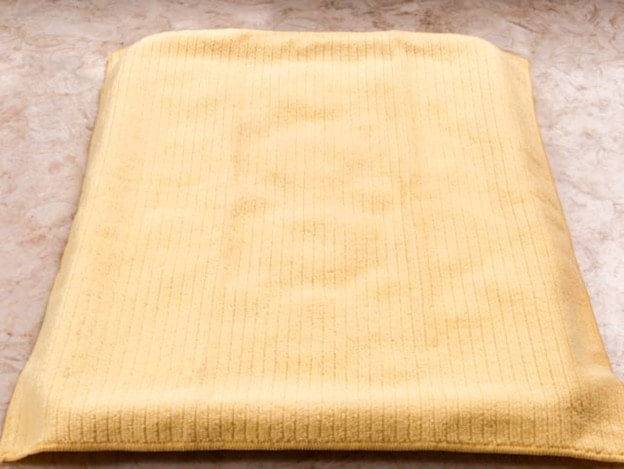 and allow to rise about 1 hour or until very light.
Pour about ½ inch oil into a straight sided pan or Dutch oven. Heat to 360 degrees.
In the meantime line a baking sheet with a double thickness of paper towels. Test a doughnut hole – it should become a golden brown within 1 ½ to 2 minutes, flip over carefully (I turn them with a narrow meat fork in the hole) and fry the other side. Place 4 to 5 doughnuts in the pan at once depending upon the size of your pan.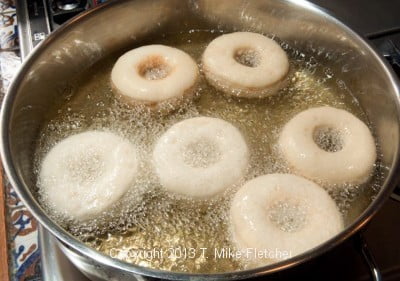 Do not crowd. Fry on one side, flip over and fry on the other.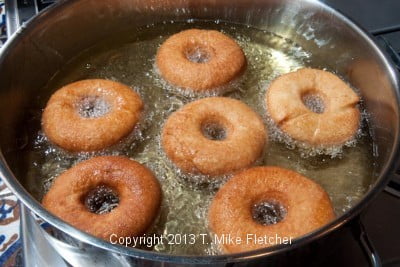 Drain on paper towels.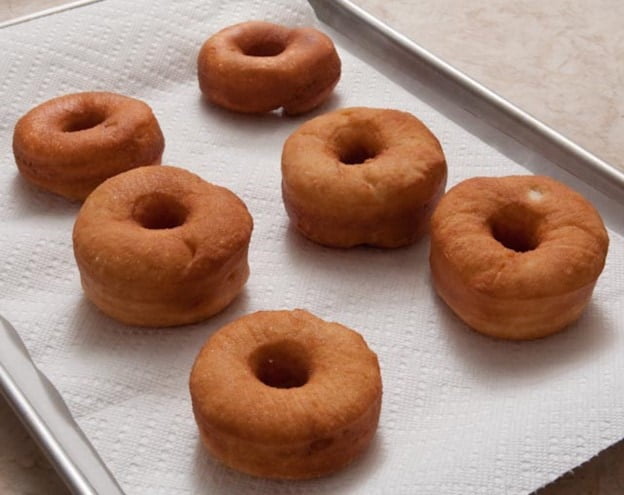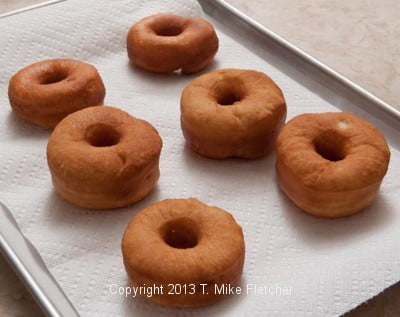 If sugaring doughnuts, place a doughnut in a bowl of sugar.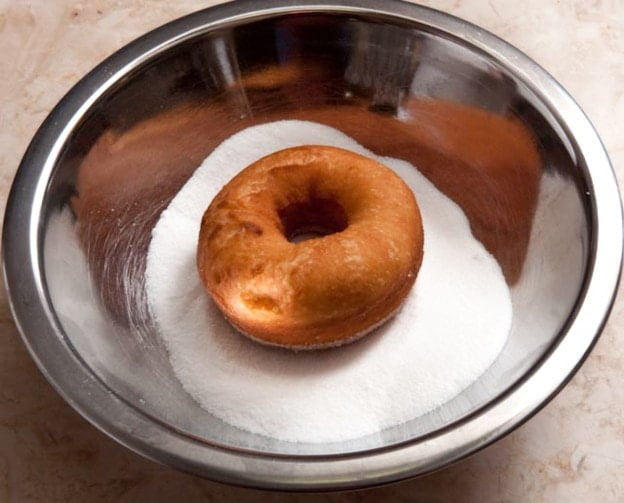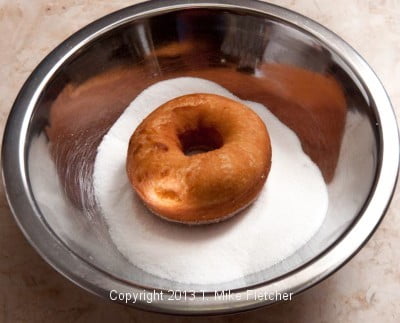 Turn over and dredge the other side.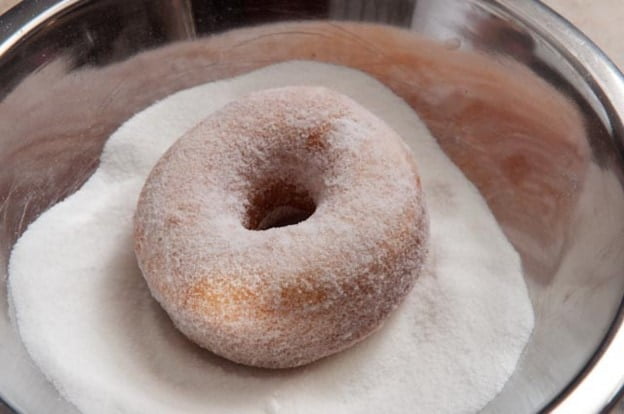 Glaze - If you wish to have both the plain and chocolate glaze, make the plain glaze, dip your doughnuts and then add the melted chocolate to the remaining plain glaze.
1 ½ cups powdered sugar (190 grams or a 6.6 ounces)
1 ½ tablespoons milk (may need more)
1 ounce semisweet chocolate,melted, optional (30 grams)
Sprinkles, optional
Sift the powdered sugar and add the milk; stir until smooth. Dip a doughnut hole in the glaze and let it sit for several minutes. If the glaze is too thin, add a bit of powdered sugar. If too thick add a bit of milk to thin it out. Dip top of doughnut in glaze,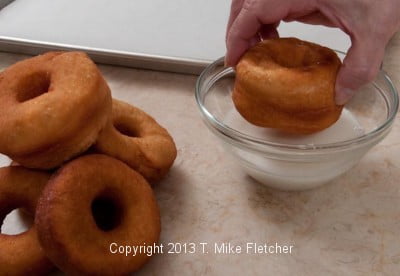 let excess drip off,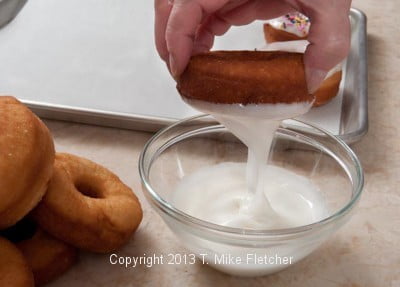 turn over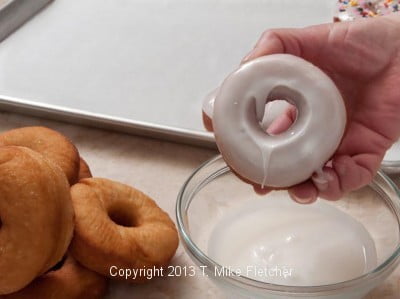 and place on tray to dry. If using sprinkles, apply them as soon as the doughnut has been dipped.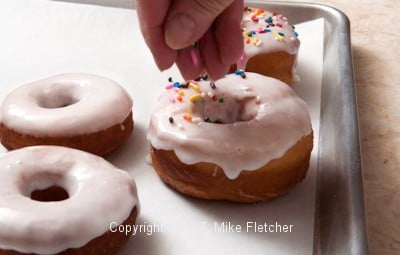 Add the chocolate if using after you have dipped the plain ones.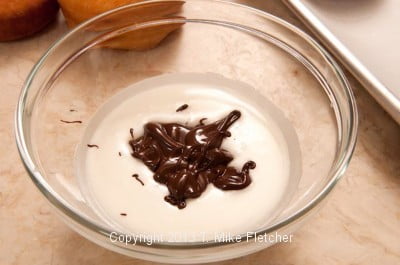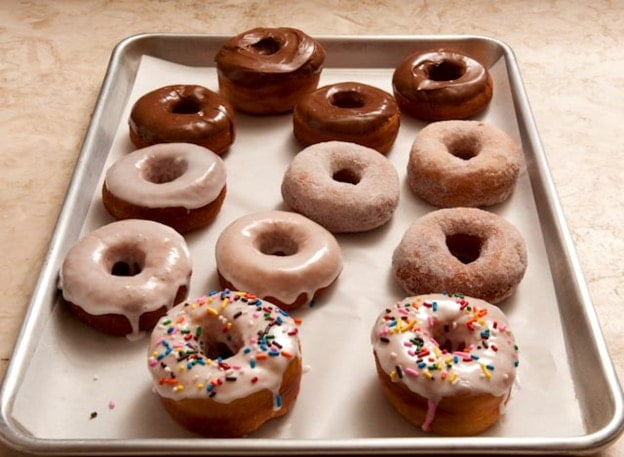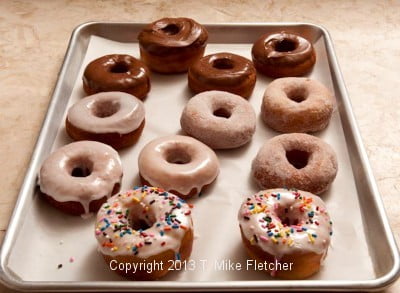 So the reason you don't see any doughnut holes is I ate them all while frying the doughnuts. See if you do any better!!!
Yield: 12 doughnuts and holes (if you don't eat them all first)