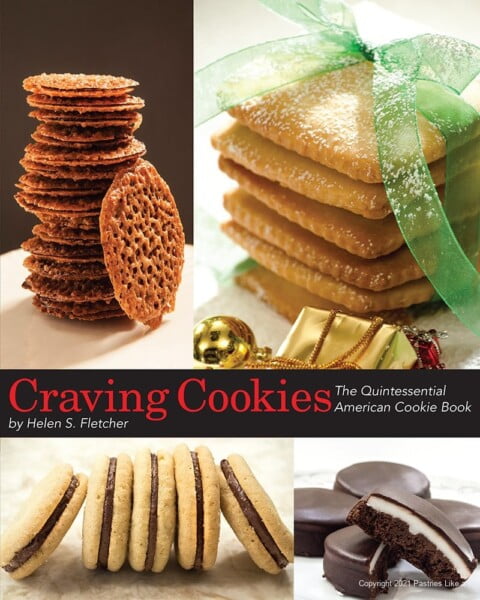 I'm happy to be able to share a limited number of my new book Craving Cookies available to be autographed. It makes a wonderful gift for any baker, whether just learning or seasoned. Please go to my Virtual Classes to order. When you click on purchase, you will see the page Order Summary. Click on how you want to pay, and it will send you to another page that starts with Email. Just go down the line and fill out all the information, and you will be able to purchase the book or books. Be sure to fill in the quantity you want on the top of the Order Summary page.
After paying for the book, please go to [email protected] and leave an email with the name and address of the person to whom the book should be mailed. Also, include the name of the person to whom you would like it autographed.
If you order in the next week to ten days, the book should arrive in time for in person giving or through the mail.
So if you're thinking of giving a book as a gift, this makes it a little more special. They are limited, so it's first come, first serve.
Thanks to all of you who have purchased the book. I hope you are enjoying it.
Enjoy these other cookie recipes!