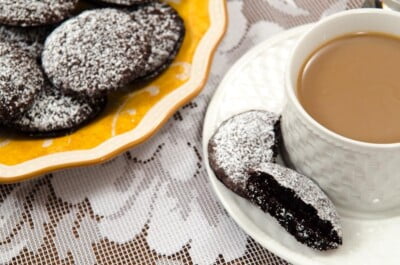 The original recipe for these really chewy, rich flourless chocolate cookies comes from King Arthur Flour but of course I had to put in my 2 cents worth. This gluten free, almost fat free cookie goes together quickly with a whisk and a bowl or a hand mixer and bakes up in minutes. While it is good by itself, it is better if you sandwich them together with raspberry jam and sprinkle them with powdered sugar. These Flourless Chocolate Raspberry Cookies are amazingly fudgy and moist and have quickly become a favorite.
Flourless Chocolate Raspberry Cookies
2 ¼ cups powdered sugar (255 grams or 9 ounces)
¼ teaspoon salt
1 cup cocoa, Dutch process preferred* (85 grams or 3 ounces)
2 teaspoons vanilla
1 teaspoon instant coffee or espresso powder
3 egg whites (100 grams or 3 ½ ounces)**
Raspberry jam as needed, preferably seedless
*Also referred to as European cocoa
**The whites should be from size large eggs
Preheat the oven to 350°F. Spray baking sheets with cooking spray or line the pans with parchment and spray the parchment. This is important or the cookies won't spread as they should.
Whisk together the powdered sugar, salt and cocoa in a large bowl.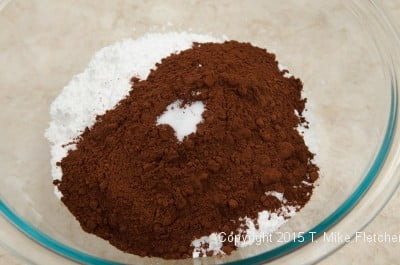 Stir together the vanilla and coffee.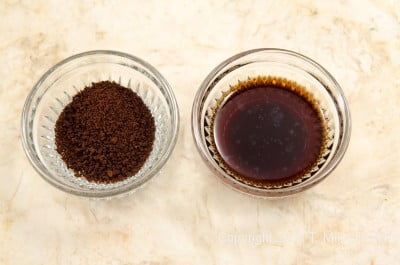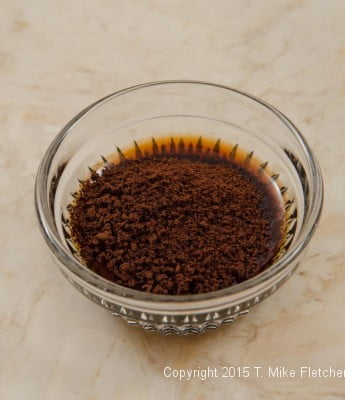 Add to the egg whites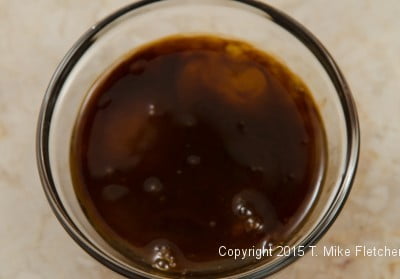 and pour over the dry ingredients.
Whisk together (or use a mixer on low) to combine completely.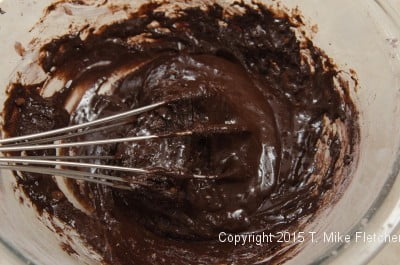 A #100 disher/scooper works well here or drop the cookies by level half tablespoons well apart as they spread.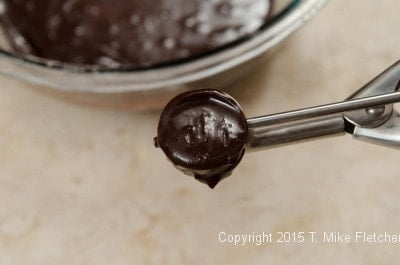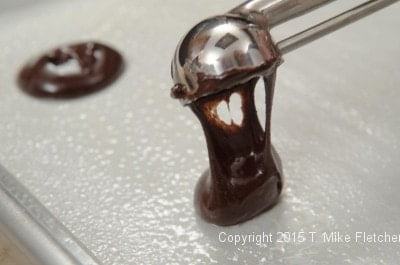 I dropped 15 cookies on a half sheet tray, three across and five down so they had plenty of space to spread.
Bake for 7 minutes. They will be a little shiny, somewhat puffy and have faintly crackled tops.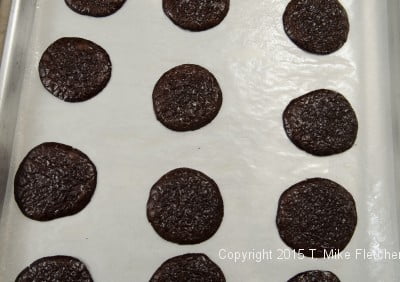 Cool completely on the parchment or pan before removing them. They should peel off the parchment or use a pancake turner to loosen them if necessary.
Pair the cookies so the two match in size and shape.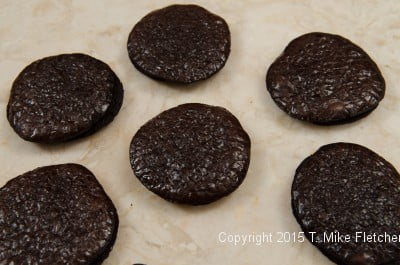 Sandwich two cookies together with raspberry jam.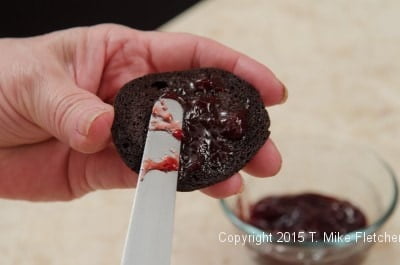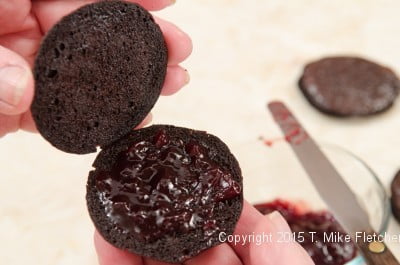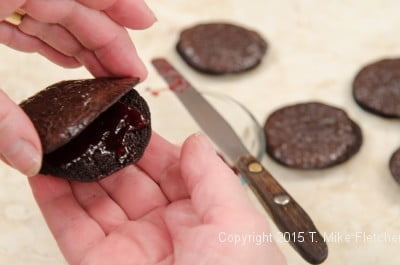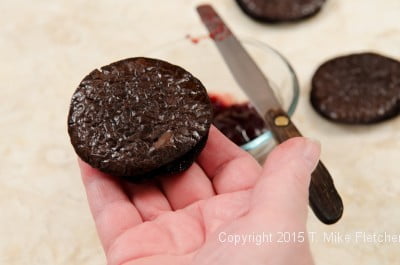 Sprinkle lightly with powdered sugar.
Yield: About 45 single 2 ¼" cookies or 22 sandwiches.