The German buttercream is based on pastry cream into which butter is beaten after it is cold. Truthfully, I have never made this so it was interesting for me to learn something new. For this recipe, we are going to use my pastry cream but change the amounts of several of the ingredients slightly. Maybe it was because I used my pastry cream, which is firm so it can accept whipped cream folded in and still hold up, but I found this to be really, really heavy. Also, maybe because I am used to very light butter creams that are full of flavor, I found this to be a strange combination where I could still taste the pasty cream but with a lot of butter in it. Personally, I will stay with the Italian, Swiss or French buttercreams. I will say that when I started, I couldn't imagine it working, but it did. While interesting, It just isn't my favorite.
The American buttercream is the simplest of all. For me to call this a buttercream it has to contain all butter. It is basically butter, powdered sugar and flavoring - sometimes a bit of milk and cream to smooth it out. You just put everything in bowl and beat it until it is light and fluffy. We never used this for wedding cakes but we did use it for cupcakes, mainly because they had to sit at room temperature for a long time. I also used it for the cakes we sent in to restaurants. One of our most popular cakes, the Espresso Fudge Cake uses a great Mocha buttercream and the Spirited Marble Cake which I posted recently is a great example of American Buttercream.
Pastry Cream
This is based on my pastry cream with a few changes. Please note there is no whipping cream in this recipe. So use these ingredients and follow the how to photographs at https://europeantarts.com/2012/08/05/pastry-cream/
1 teaspoon granulated gelatin
1 tablespoon cold water
4 egg yolks
¾ cup sugar (150 grams or 5 ⅓ ounces)
3 tablespoons flour (28 grams or 1 scant ounce)
1 ⅓ cups milk, hot
2 teaspoon vanilla
Dissolve the gelatin in the water. Stir to moisten all of it. Set aside.
Whisk the egg yolks in a medium size saucepan along with the sugar. Whisk in the flour. Make sure you scrape the bottom edges of the pan. It will be very thick. Whisk in a little of the hot milk. Gradually add the rest of the milk, whisking constantly.
Place over medium heat and, whisking constantly, bring the mixture to a boil. Reduce the heat and cook for about 30 to 45 seconds until really thick. Remove from the heat. Tear the gelatin in pieces and add to the pastry cream along with the vanilla. Whisk until the gelatin is dissolved and the vanilla is whisked in. Strain into another bowl. Cover directly with film, cool, then refrigerate overnight.
Yield 2 cups or approximately 454 grams or 1 pound
German Buttercream
Pastry Cream
2 sticks unsalted butter, softened (225 grams or 8 ounces)
Additional flavoring of your choice, optional
Place the pastry in a mixing bowl.
With the whisk attachment, beat until smooth.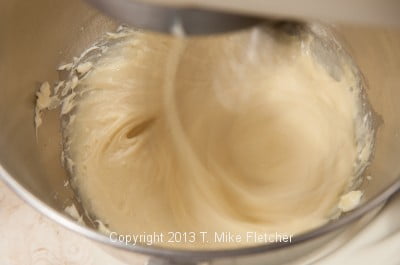 Add the butter about 2 tablespoons at a time.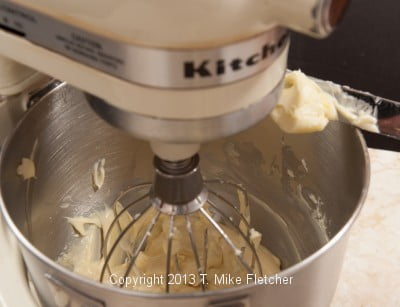 Add additional flavoring if using and beat until light.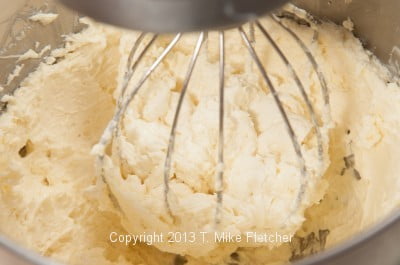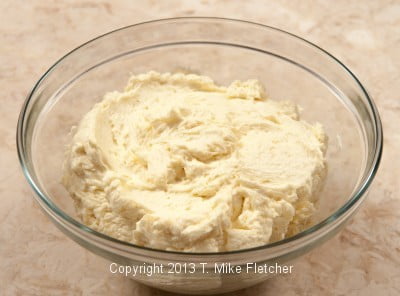 Yield: 800 grams or 1 ¾ pounds or 4 cupes
American Buttercream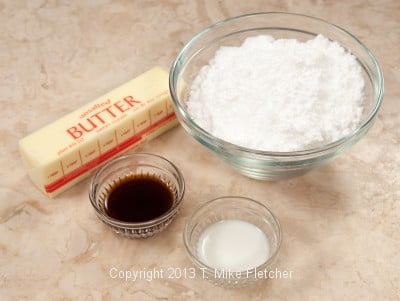 1 stick butter, softened (114 grams or 4 ounces)
1 ¾ cups unsifted powdered sugar (200 grams or 7 ounces)
2 teaspoon vanilla
1 teaspoon cream or milk
Place all ingredients in the bowl of a mixer.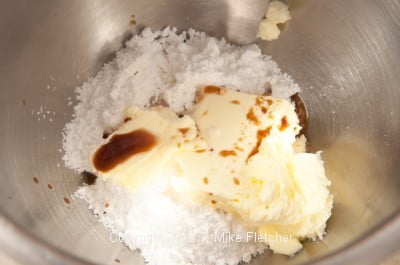 Beat on low to combine.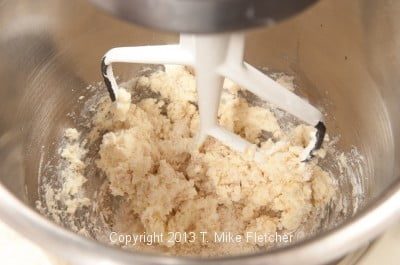 Raise to medium and beat until smooth and lighter.
Yield: 1 ½ cups or 300 grams or 10 ounces.