Greek Tomato Salad was featured on my original blog, "The Ardent Cook" which posted more food recipes than baking and pastry. It was also a TV segment during my TV days. This is super easy to put together and while, best the first day, I have been known to eat leftovers a couple of days later. The feta cheese and calamata olives give it a distinct Greek influence and the simple dressing doesn't overtake the other ingredients.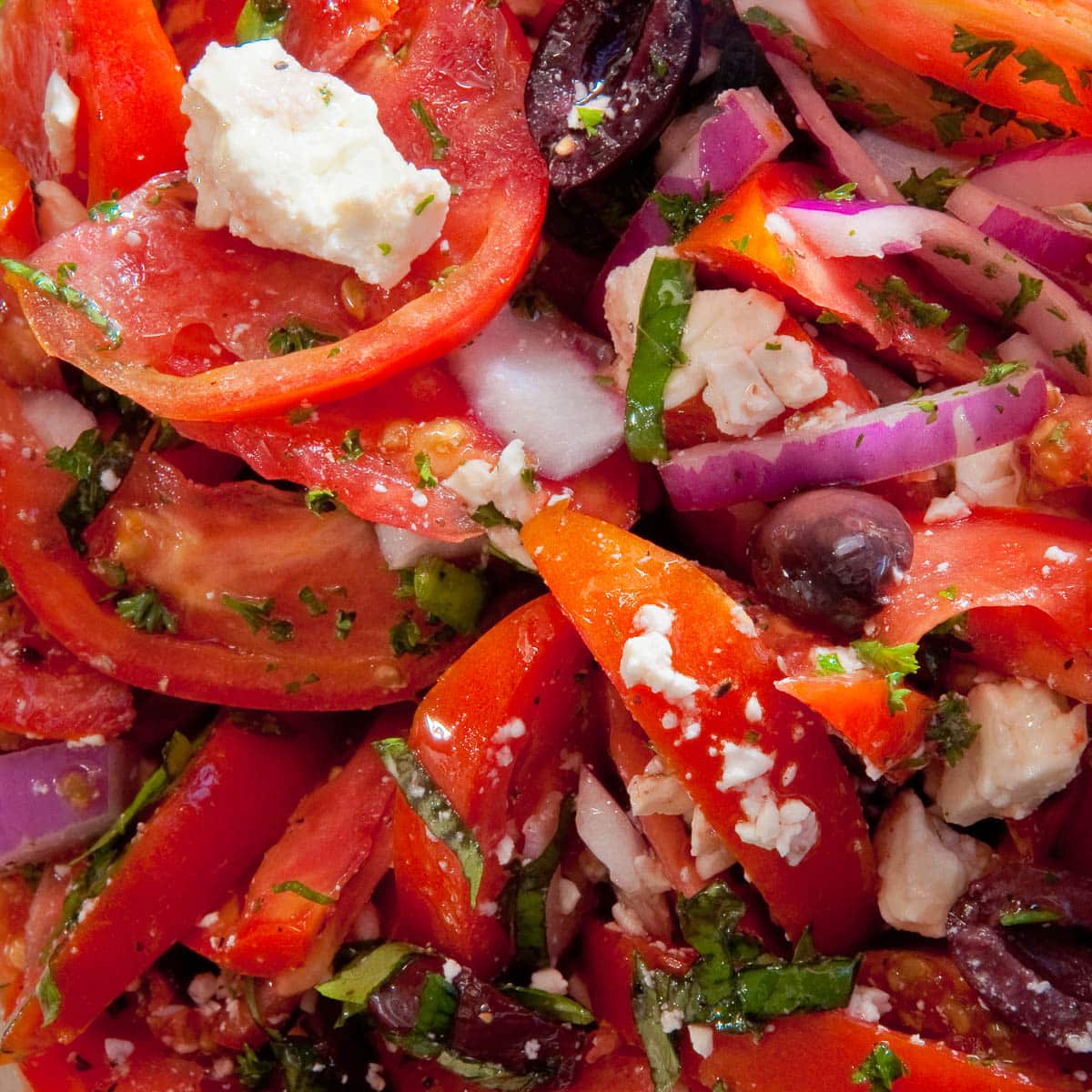 As you can see I can't get enough tomatoes and basil, especially in the summer when they are fresh and plentiful. Just looking at the colors when the Greek Tomato Salad is finished picks up my day.
This salad accompanies everything and is perfect for anything grilled. The recipe can easily be cut in half which I did recently since it was just for Mike and me.
Greek Tomato Salad
4 tablespoons basil, cut in chiffonade
2 pounds fresh tomatoes, cut into wedges
¼ pound feta cheese
½ small red onion, cut into ½ moons
½ cup calamata olives, halved
2 tablespoons parsley, minced
½ cup olive oil
1 teaspoon sugar
¼ teaspoon salt
¼ teaspoon pepper
⅓ cup red wine vinegar
To cut the basil in a chiffonade,stack the leaves one on top of another.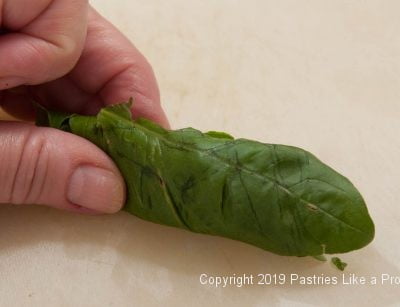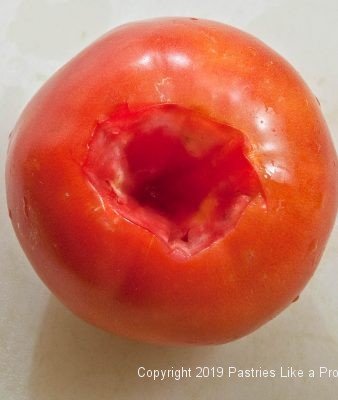 Roll the leaves into a tight cylinder.To chiffonade the basil cut them into thin strips.Core the tomatoes.
Then cut them into wedges. Place tomatoes, feta, onions, olives, parsley and basil in a non-reactive bowl.
Whisk together the olive oil, sugar, salt, and pepper. Slowly whisk in the vinegar. Pour over the Greek Tomato Salad. Chill.
This is best served the day it is made.
Yields: 3 pounds
Here are several more Greek favorites:
Phyllo at it's Finest - Baklava
Spanakopita
Greek Orange Yogurt Cake