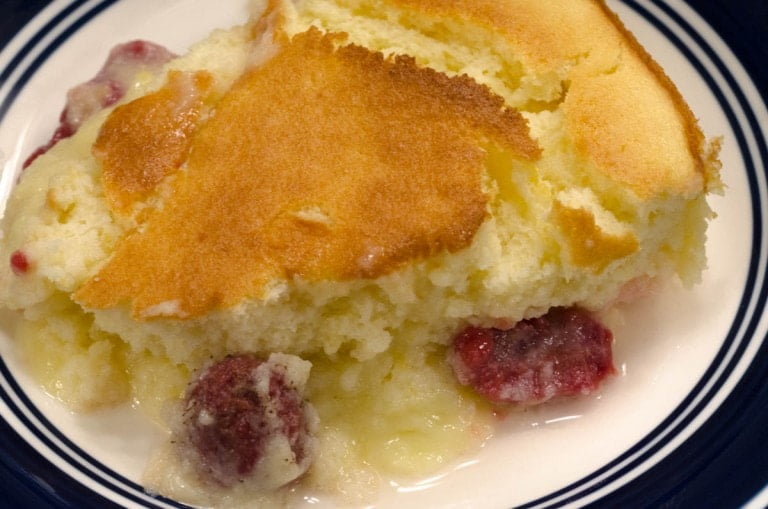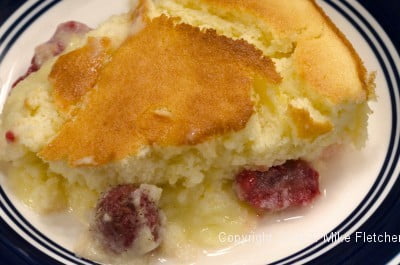 Lemon Raspberry Pudding Cake is a relatively low fat dessert but you can't tell it from the taste. Some recipes for the Lemon Pudding Cake use butter but this recipe from my mother never did. I added the raspberries but blueberries would be great also. It can be made as a whole or individual dessert as you choose.
When you mix it, it looks like a very light cake batter. But as it bakes, it separates into two layers. The top is the lightest cake ever and the bottom is an intense lemon pudding with fresh raspberries.
You can see from the photo that this Lemon Raspberry Pudding "Cake" does not cut well. In fact you don't cut it, you scoop it out of the pan with a big spoon. It's definitely a "homey" looking dessert – but those are often the best.
This Lemon Raspberry Pudding Cake is an easy recipe to put together but I have to tell you, my husband and I ate the whole 10" cake one night – it is that good – or we are that bad!
Lemon Raspberry Pudding Cake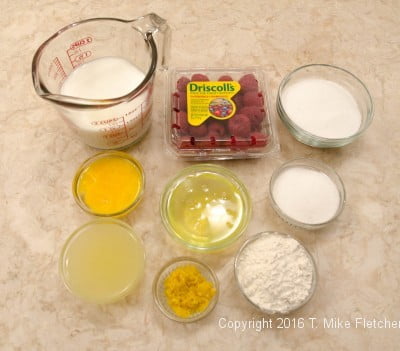 6 ounce package of fresh raspberries
2 large lemons
⅓ cup lemon juice
¼ cup flour (35 grams or 1 heavy ounce)
⅓ teaspoon salt
⅔ cup + ¼ cup sugar, divided, (180 grams total or 6 ⅓ ounces total)
3 eggs, separated
1 ⅓ cups milk (I use 2% but whole will work also. Don't use skim)
Preheat oven to 350 degrees. Spray or butter a 10 inch glass pie plate or a any ovenproof dish that holds at least 6 cups for the whole one. The ramekin used here is 1 cup. Pour the raspberries into the pie place or divide them between the ramekins. Set aside.
Grate 1 tablespoon lemon rind. Squeeze ⅓ cup lemon juice. Set aside.
Whisk the flour, salt and ⅔ cup sugar together.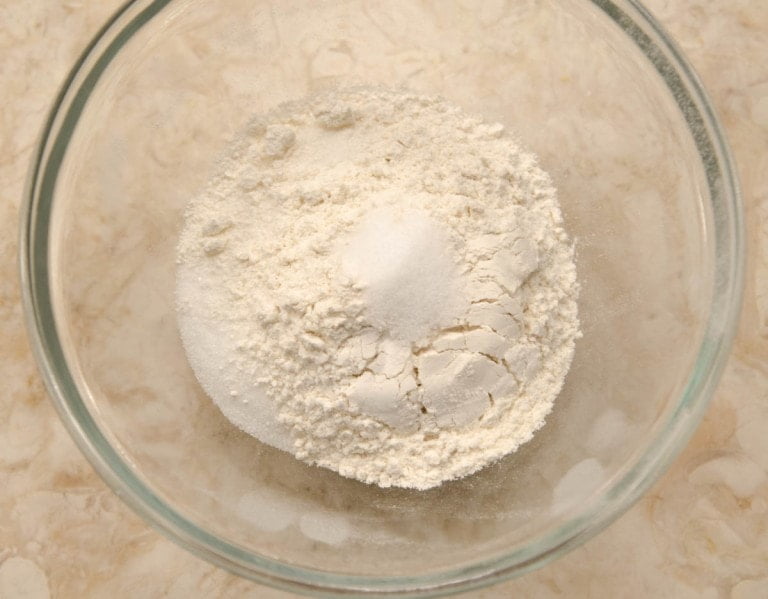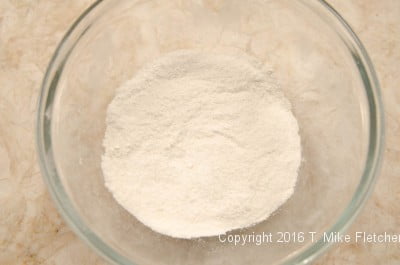 Whisk the yolks, milk, rind and juice in a small bowl.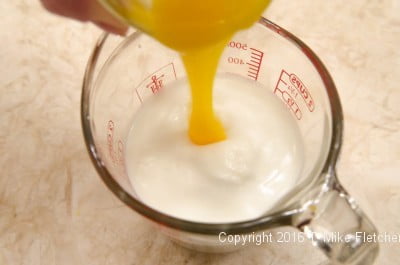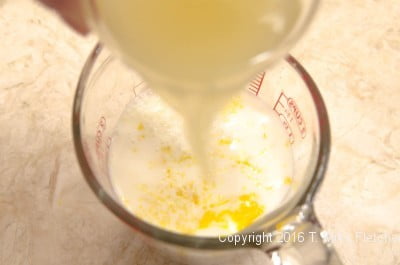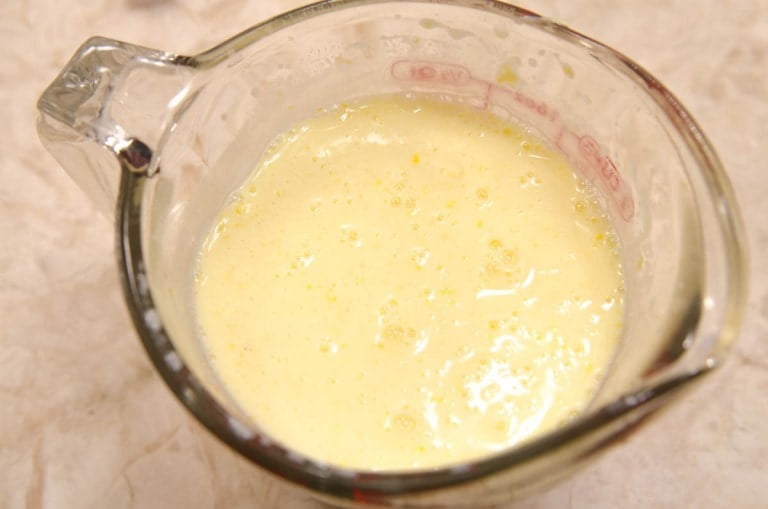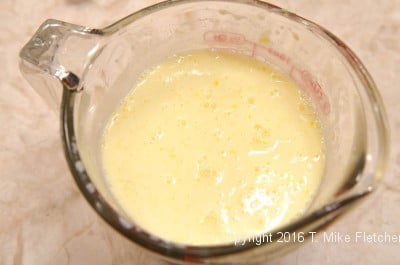 Add to the flour and whisk until completely blended.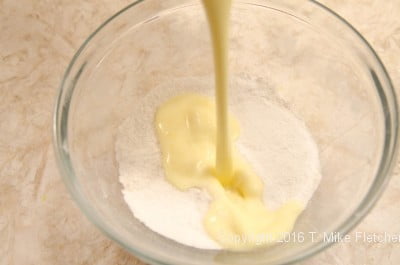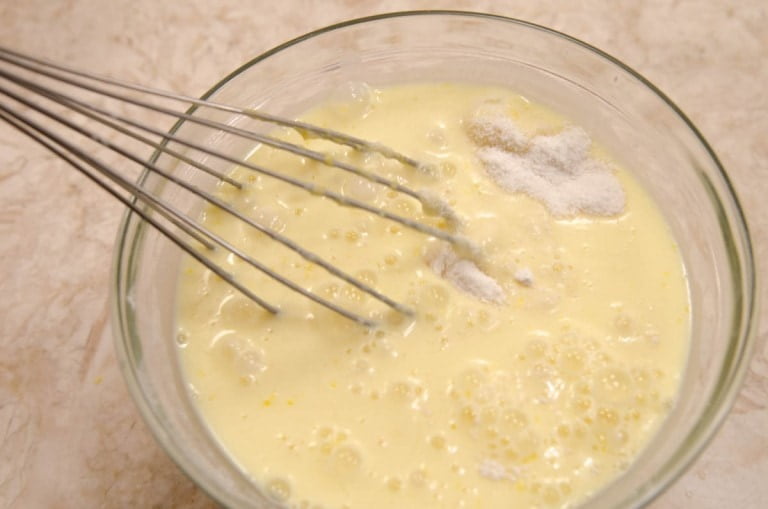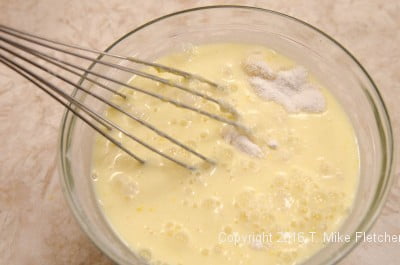 Beat whites until soft peaks form;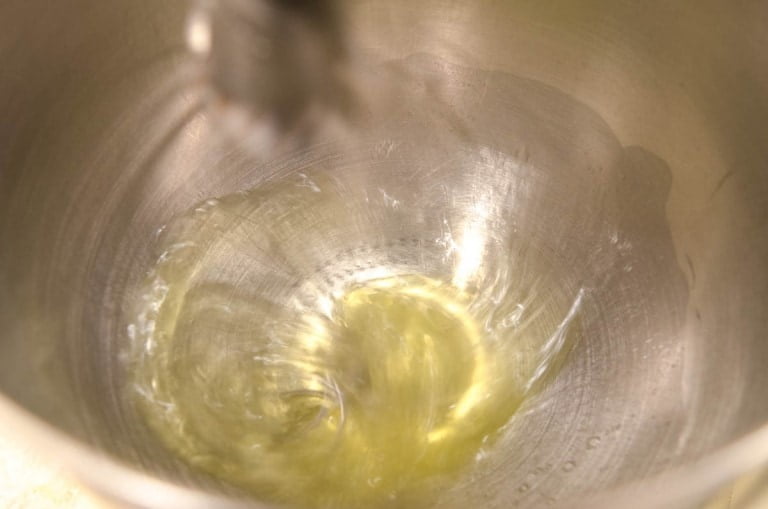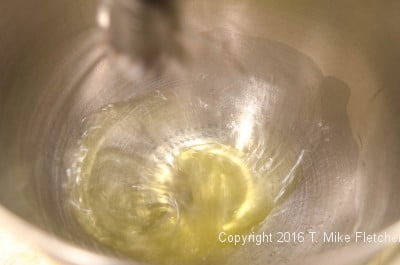 add the ¼ cup sugar slowly and
beat until medium stiff peaks form. Whisk ¼ of the whites into the flour mixture;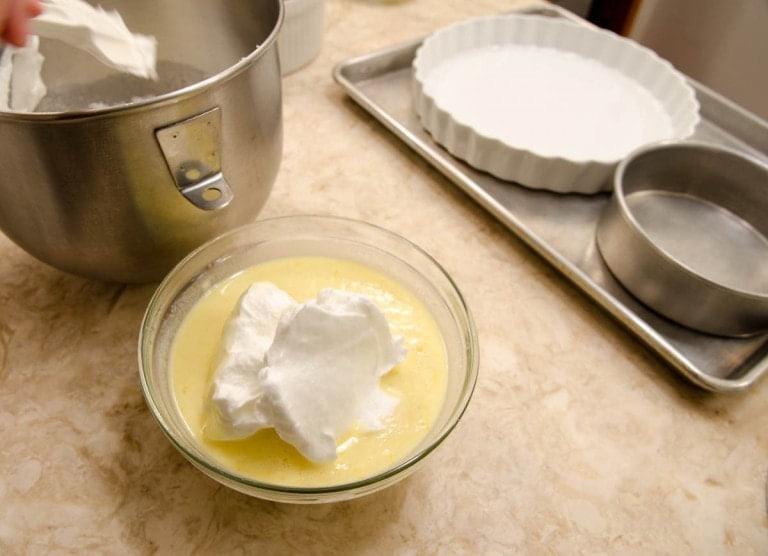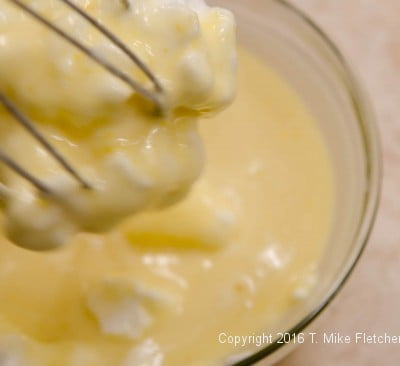 pour this mixture over the remaining whites.
Whisk together using a folding technique to keep from deflating the egg whites.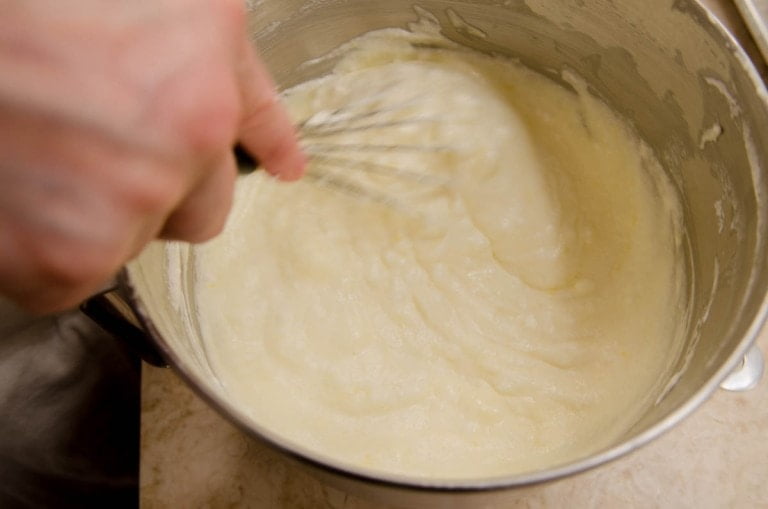 Pour the batter into the container or containers;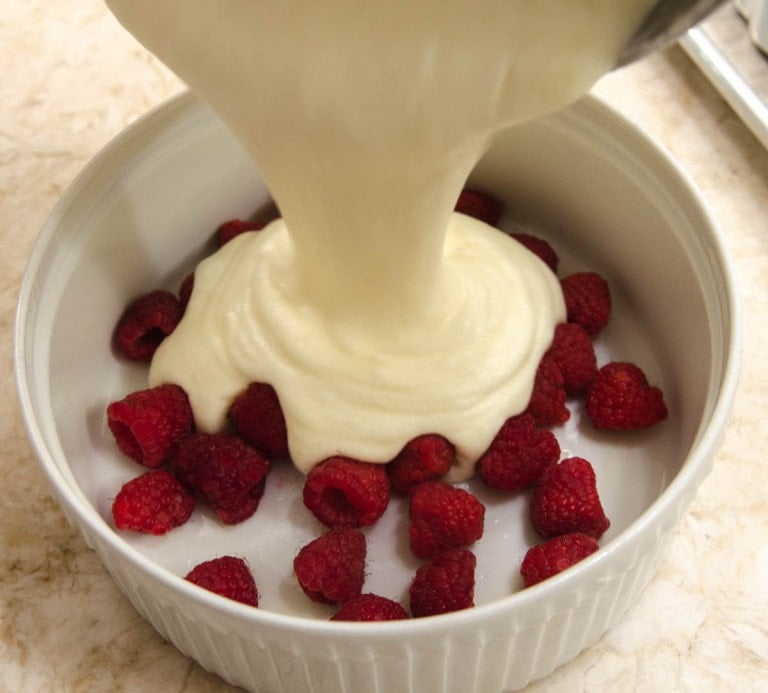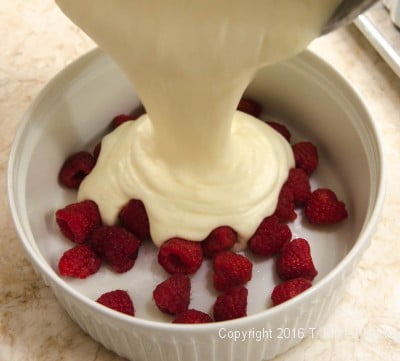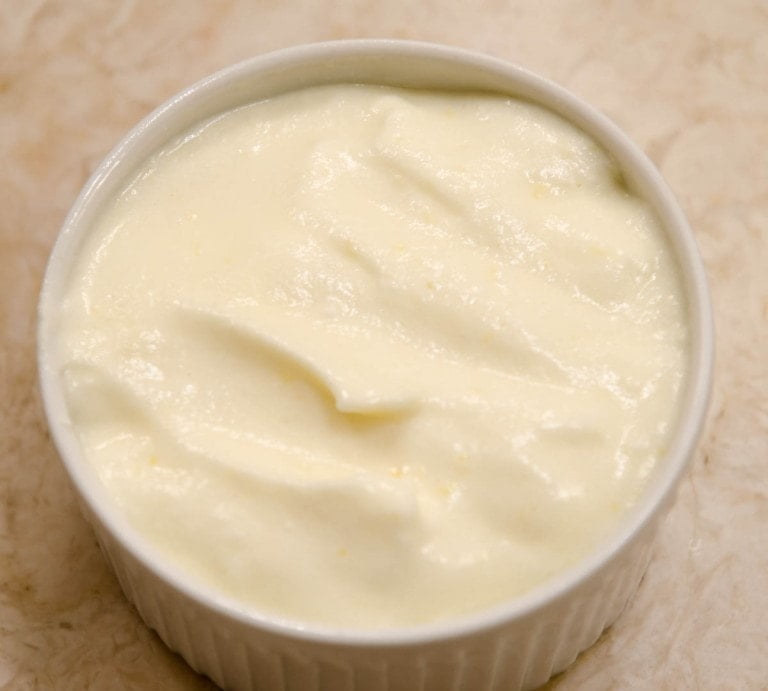 place in another larger pan. Place these on a rimmed tray to make it easier and less dangerous to handle the pans underneath when they are filled with water.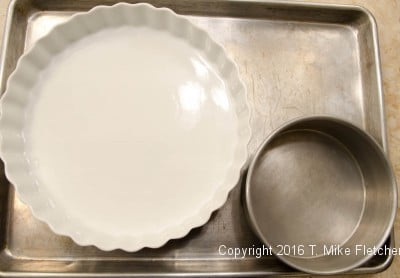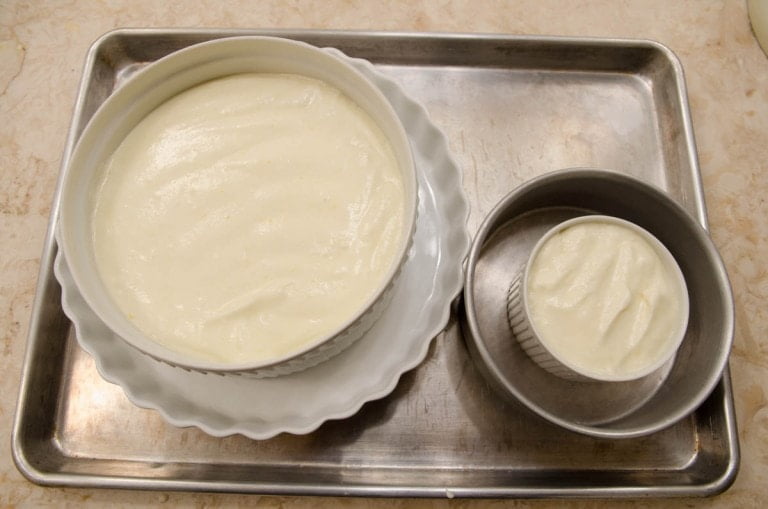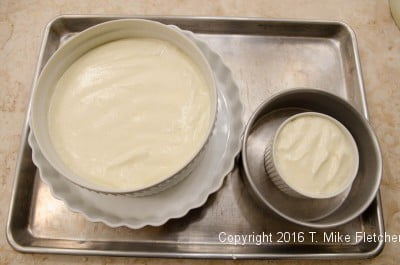 Fill it with water about ½ way up the pan or as high as it will go without floating the dishes.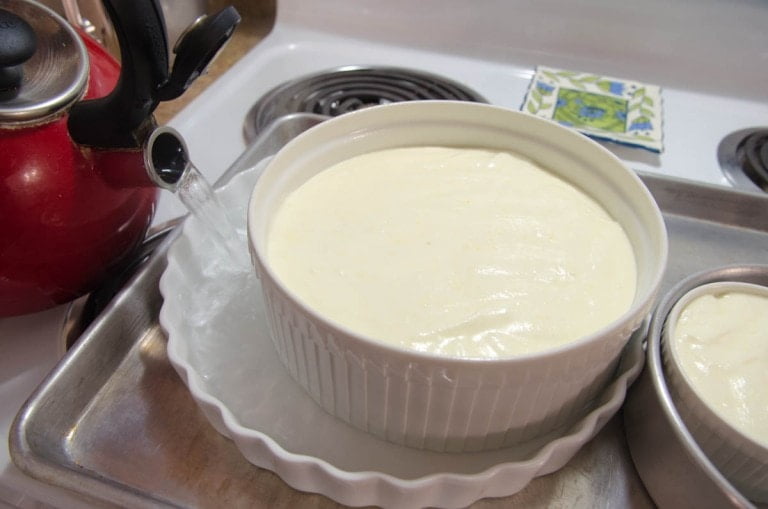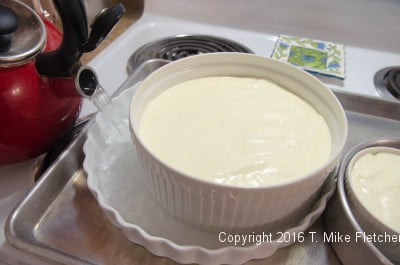 Bake for 45 to 50 minutes for the 10" until puffed and golden. For individual ramekins it takes about 25 to 30 minutes depending upon the size of the ramekins.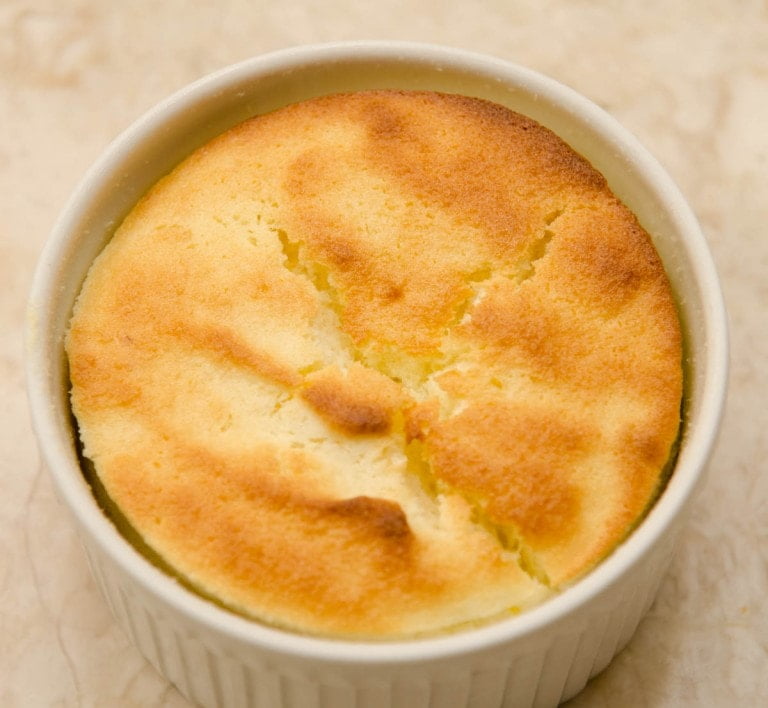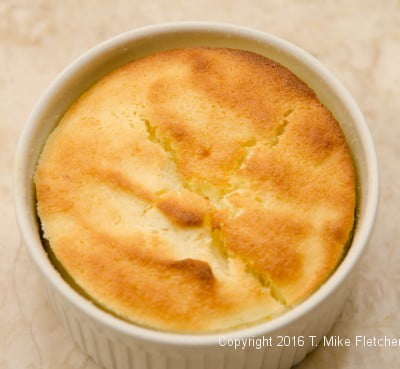 Serve warm or at room temperature. If making the large single Lemon Raspberry Pudding Cake, serve large spoonfuls as opposed to trying to cut it.
Yield: 1 large dessert makes about 6 servings or 4 one cup servings in individual dishes.
Store in the refrigerator (if you have any left).