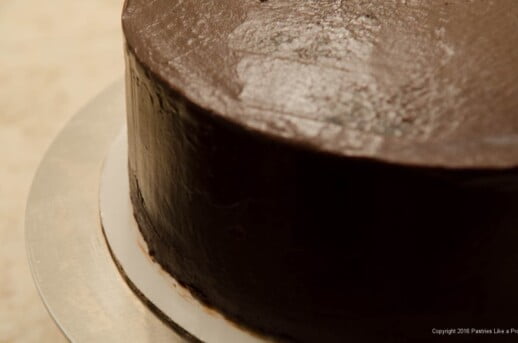 There is no need to undercoat every cake. But there are many than benefit from an undercoat. Any cake that has a lot of crumbs on the outside edges has to have un undercoat so the crumbs are trapped in the undercoat and do not show through on the finished cake.
Typically, carrot cakes, banana cakes and others finished with a powdered sugar based frosting do not need an undercoat because the cakes do not crumb much and also because these types of frostings can be put on thick enough one step. However, if you have any question, always apply an undercoat.
While it is an extra step to undercoat, sometimes referred to as a crumb coat, the finished cake will be so much better looking. This is particularly true for cakes finished with Italian or French buttercreams or a ganache. Ganache will follow the side of the cake very closely making for a rippled effect on the sides.
The undercoat is applied with the same finish as the overcoat but doesn't take nearly as much ganache or buttercream.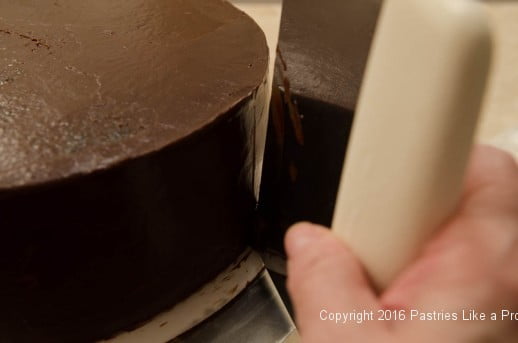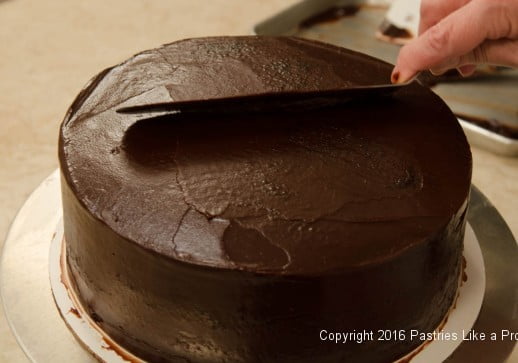 Prepare your ganache. It will most likely be of a runny consistency and need to be thickened up before applying to the cake. Pour some of it out onto a rimmed baking sheet and refrigerate it briefly to a spreading consistency.Cover the sides of the cake first. You do not have to take a great deal of time here, just get them covered. Plop a blob of ganache in the center of the top layer and with an offset spatula, move it out to cover the top evenly,
allowing it to overhang the edges.Line a bench scraper up to the side of the cake and go around the cake completely. A turntable is really helpful here, but if you don't have one just go around as far as you can, turn the cake and continue. The excess ganache or buttercream will now stick up over the top edge of the cake. To remove this and complete the undercoat, use a large offset spatula and, starting at the far edge of the cake, remove the ganache by moving the spatula in towards the center, gently gliding the spatula up and off the cake around the middle. Go around the entire cake in this manner.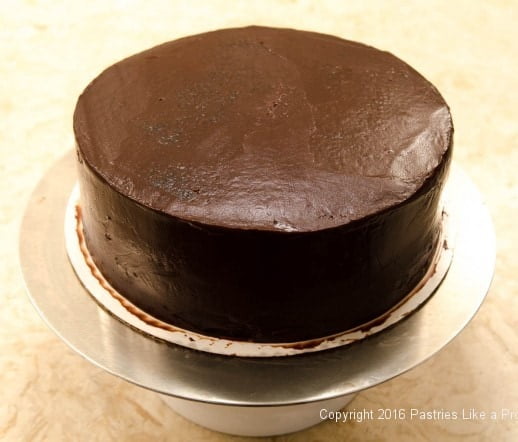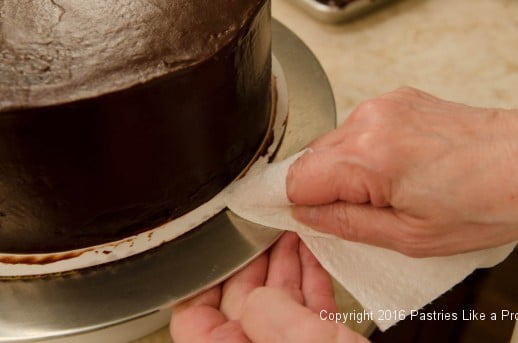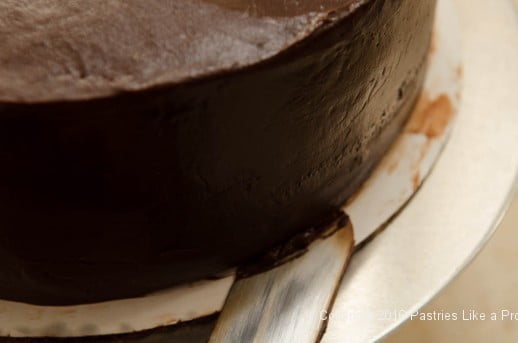 You have now finished the undercoat except for two quick steps. Clean the bottom of the board with a paper towel wrapped around your finger. Once the bottom has been cleaned, slip a flat metal spatula under the cake, to free the ganache so it won't pull off when you move it for the final coat.
In two weeks, I will be blogging this Chocolate Strawberry Ruffle Cake in which the cake will receive an undercoat before finishing it.