This Bananas Foster Ice Cream is a variation of that marvelous no machine ice cream featuring condensed milk and whipped cream. It also features very little work!
An added ingredient, rum, keeps the ice cream from freezing rock hard and insures it stays nice and creamy for up to a couple of weeks (if it lasts that log) in the freezer.
Bananas Foster is made with brown sugar which is simply white sugar coated with molasses. Less for light, more for dark. Since this recipe does not use sugar, I added a bit of molasses to emulate the flavor of the brown sugar. Rum is used, not only to keep the ice cream from freezing, but as one of the flavors of Bananas Foster.
The caramel can be bought from the store or can be my Salted Caramel Sauce, with or without the salt.
This really easy treat is especially welcome in the summer months but is good anytime.
Bananas Foster Ice Cream
3 ripe bananas
1- 14 ounce can condensed milk
3 tablespoons dark rum
1 teaspoon mild molasses
1 cup 40% or heavy cream
Caramel Sauce, bought or made
1 - 8 ¼ x 4 ¼ loaf pan or any 6 cup container, preferably deep for scooping. Set aside.
Combine all but the cream and caramel in a blender and blend until smooth.
Whip the cream to stiff peaks. Turn the mixer on low and slowly add the banana mixture. Alternately, whisk the banana mixture into the whipped cream.
Pour ⅓ of the ice cream mixture into the pan and drizzle with ⅓ of the caramel sauce. Pour another ⅓ of the ice cream mixture into the pan and drizzle with another ⅓ of the sauce. Pour in the last third and drizzle the last of the caramel sauce on top. Swirl through once or twice with a table knife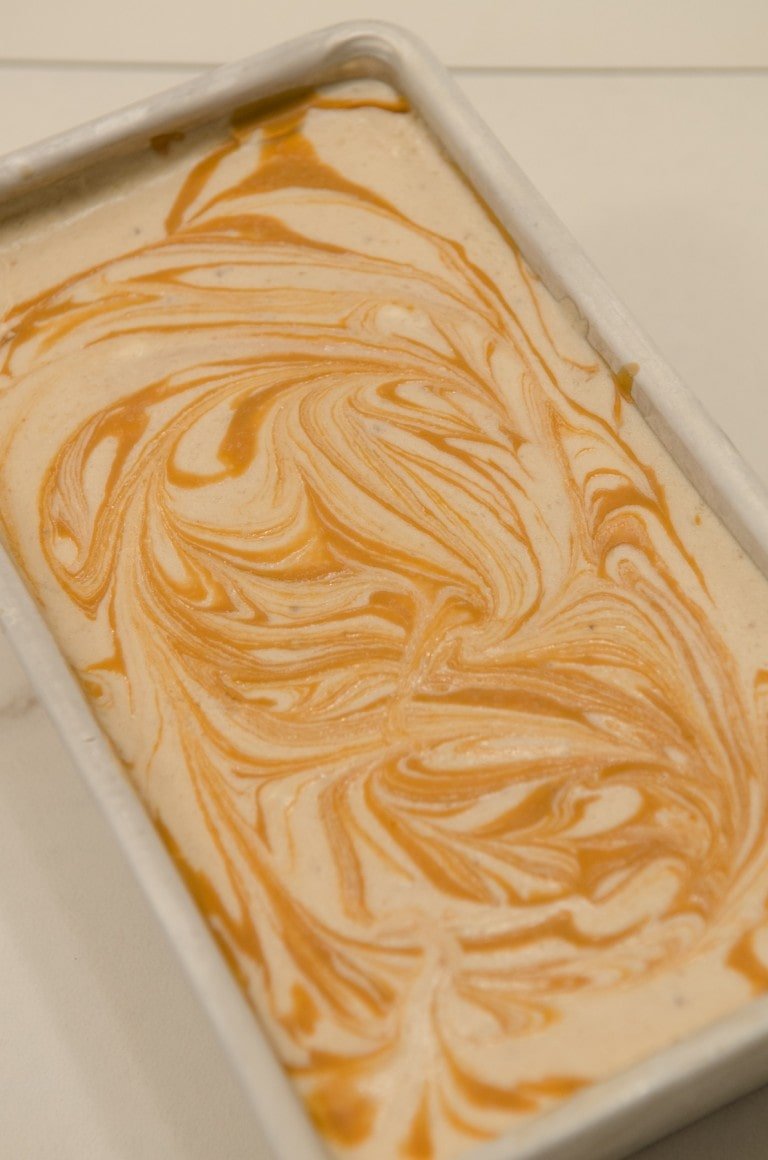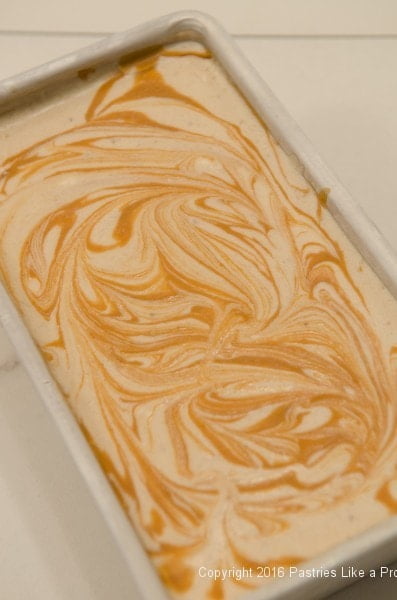 Freeze several hours or overnight.
Yield: About 5 ½ cups