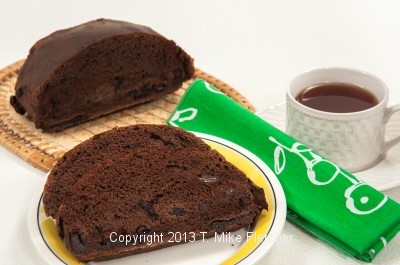 Chocolate Cherry Bread combines two foods I love – chocolate and bread. So combining them seemed a natural. I can't remember when I first tasted Chocolate Cherry Bread but it is among my favorite breads. Besides how can cocoa, melted chocolate and chocolate chunks all in one bread be anything by super.
Cocoa is a natural and here I have combined it with melted chocolate and chocolate chunks for the greatet depth of chocolate flavor.
This Chocolate Cherry Bread freezes well and is great as a hostess gift. This bread, because of the chocolate in it, can be a slow riser and I often use my proofer to help it along. Try this once and I can assure you fear of bread baking will be in the past – at least I hope so.
Chocolate Cherry Bread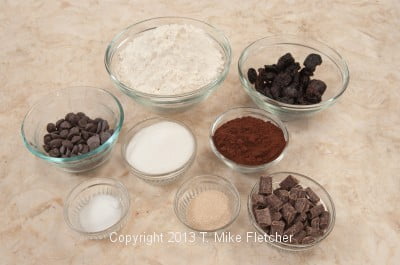 3 ounces of dried bing cherries (85 grams)2 cups bread flour (280 grams or 10 ounces)
1 ½ teaspoon instant yeast or 1 packet active dry yeast (2 ¼ teaspoons)
⅓ cup sugar (70 grams or 2 ⅓ ounces)
⅓ cup cocoa (30 grams or 1 ounce)
½ teaspoon salt
2 ounces semisweet chocolate, melted (60 grams)
⅞ cup warm water (1 cup less 2 tablespoons)
2 ounces chocolate chunks (60 grams)
Cut the cherries in half if they are large. Place them in a bowl and pour really hot water over them.
Let them sit while the rest of the bread is prepared. When ready to add them to the dough, pat them between paper towels to dry them off.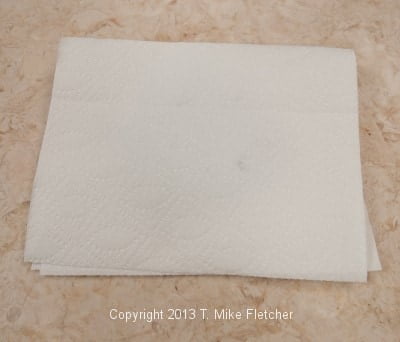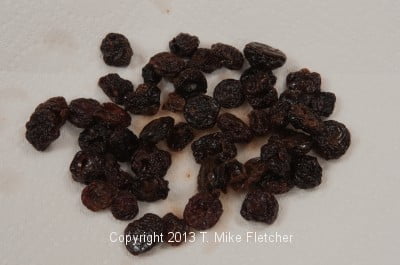 In the meantime, combine the flour, yeast, sugar, cocoa and salt in a mixing bowl.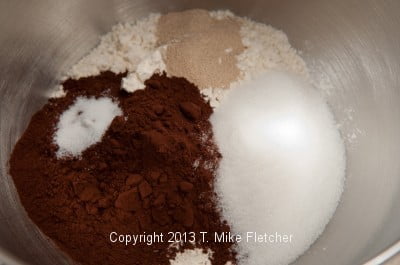 Whisk ingredients to mix them.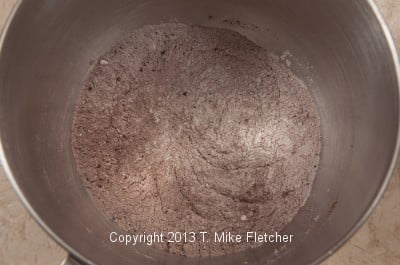 Whisk together the chocolate and water.
Add to the dry ingredients in the bowl
and mix with a dough hook until it comes together.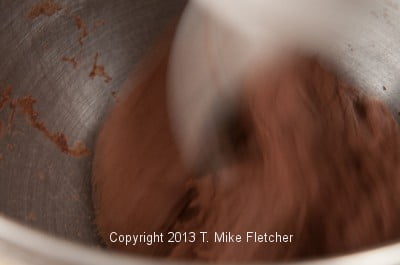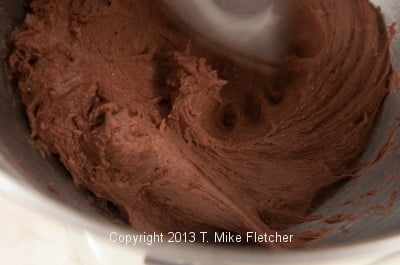 Knead it in the mixer on medium for 4 minutes. Change to the paddle attachment and add the chocolate chunks and cherries.
Remove the dough from the bowl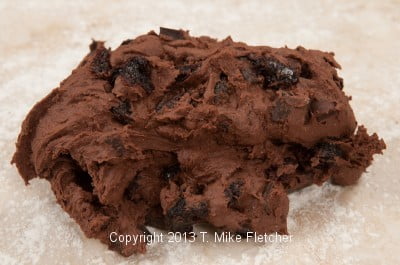 and knead it several times by hand to bring it together.
Place in a greased bowl,
cover with plastic wrap, mark the time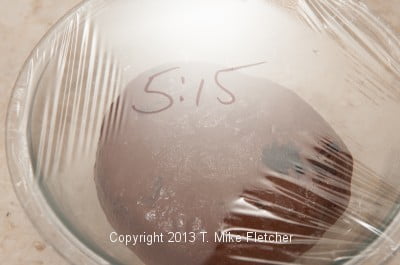 and set in a warm place to rise. Let rise until doubled in bulk, about 2 ½ to 3 hours.
If your kitchen is cold, put the bowl with your dough in the oven. Place a bread loaf pan on the same shelf. Fill it half way with very, very hot or boiling water. Close the door. Leave hot water in the oven for about 30 minutes then remove it. The combination of heat and moisture most closely imitates professional proofers that are humidity and temperature controlled.
Punch the dough down and shape into a ball.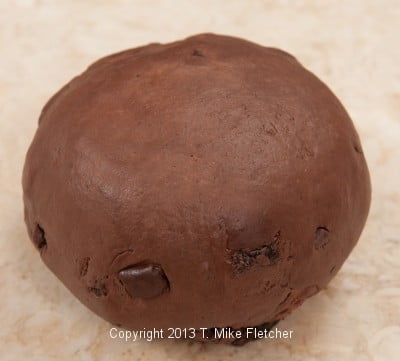 Place on a parchment lined baking pan.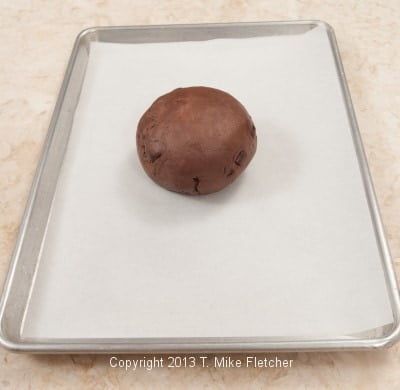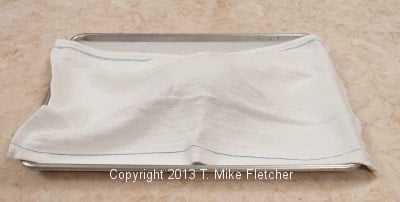 Double pan the bread. To double pan, simply put one baking pan on top of another. This will slow the heat to the bottom of the bread helping to prevent it being burned. This works for any item prone to burning such as cookies with brown sugar, honey, molasses, etc. Allow the dough to rise until doubled, about 1 ½ hours.
Preheat the oven to 375 degrees. Bake, double panned, for 35 to 40 minutes until deeply browned.
Try to wait until it is cooled to eat (the hot chocolate will burn your mouth - ask me how I know this!).