No time for a cake for Mother's day - well these Easy PBJ Muffins are the answer for a breakfast in (or out of) bed on this special day.
You don't have to be a kid to love peanut butter and jelly. No matter what your age, these PBJ Muffins satisfy that craving. It is important to use jam or preserves in these muffins as the jelly has a tendency in the heat of the oven to run out. The thicker jams and preserves stay put.
This easy, straight forward recipe for PBJ Muffins takes minutes to make and freezes well for an anytime treat!
PBJ Muffins
2 cups all purpose flour (280 grams or 10 ounces)
1 teaspoon baking powder
½ teaspoon baking soda
½ teaspoon salt
⅓ cup vegetable oil
¾ cup brown sugar (150 grams or 5 ¼ ounces)
1 egg
1 teaspoon vanilla
½ cup peanut butter (114 grams or 4 ounces)
1 cup buttermilk*
6 tablespoons strawberry jam
*If you don't have buttermilk, measure 1 cup of whole or 2% milk and remove 1 tablespoon of it. Add 1 tablespoon white or cider vinegar or lemon juice. Let it sit for about 5 minutes at which point it will curdle and/or thicken. That is fine. Use this in place of the buttermilk.
Preheat the oven to 350 degrees. Spray Texas muffin cups well. Set aside.
Stir the flour, baking powder, baking soda and salt together. Set aside.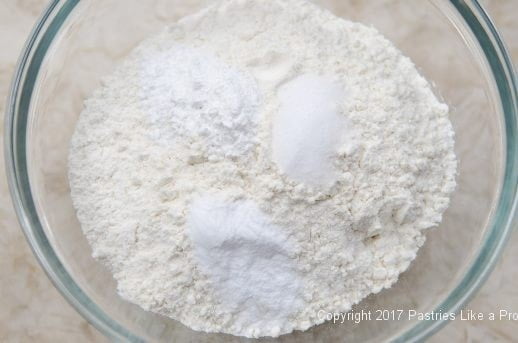 In the bowl of an electric mixter, beat the oil, brown sugar, egg and vanilla to combine.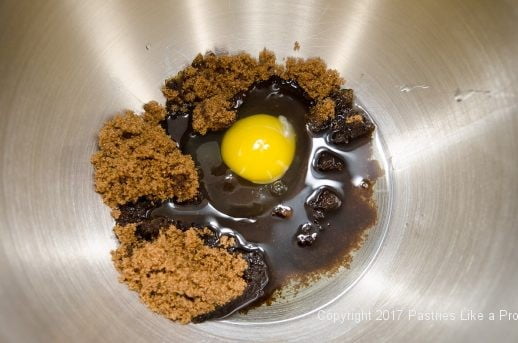 Add the peanut butter, mix well.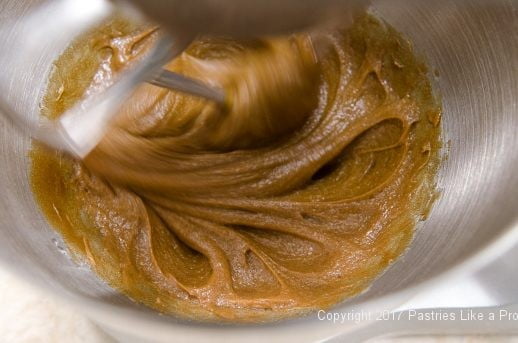 Add the flour in three parts,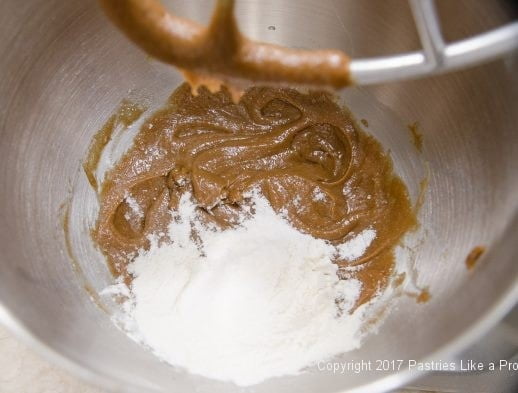 alternating with the buttermilk,
starting and ending with flour.
Spoon ⅓ cup of the muffin batter into each Texas muffin cup.
Dollop 1 tablespoon jam in the center of each.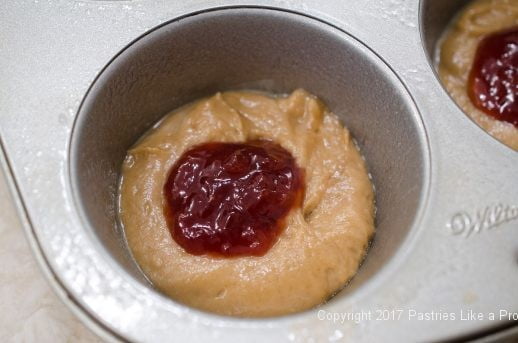 Top with another ⅓ cup of batter.
With the back of a spoon make sure to seal the jam to the side of the cups by pressing the batter to the edge of the cups. This is a rather sticky batter so wetting the spoon and shaking off the excess water helps to spread it.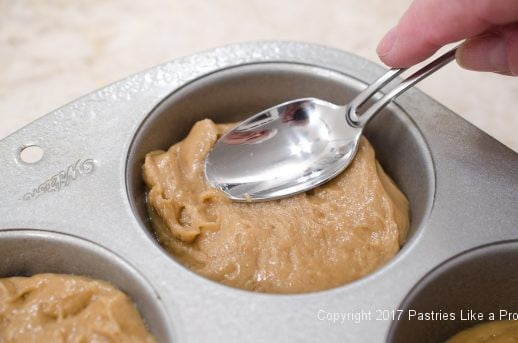 Bake for 25 minutes.
Yields: 6 large muffins. These freeze very well. To thaw them, place them in a 350 degree oven for 15 minutes.
Note: These can be made in smaller cups. Decrease the amount of batter and jam. Reduce your baking time.