IF YOU TRIED TO SIGN UP FOR THE CLASS AND COULDN'T, PLEASE SIGN UP AGAIN. THE CLASS IS OPEN.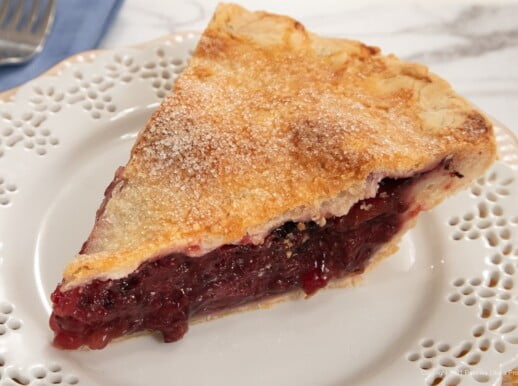 This Fruit Pie Perfection Class includes two new recipes that can only be found in this class. Much of the fresh fruit of summer peaks during August making this the perfect time to learn the ins and outs of baking the perfect fruit pie.
To sign up, please click here.
All of my zoom classes are demonstration so you just need to show up. They usually last about 2 to 2 ½ hours. Recipes and the link to the class will be sent several days before the class takes place.
Saturday August 14
2:00 PM CDT
Summer is when we throw the "no baking 'til it's cool" rule out the window. Especially in a year like this when the fruit is outstanding and is just begging to be a pie.
If you're new to pie baking or if you just want to learn a few new tricks, this is the class you have been waiting for. From the updated, no fail crust to the finished pie, everything will be explored…..the crust that goes against all the rules, thickeners, how to prepare the fruit, rolling, crimping and finishing before it goes into the oven to come out your master piece.
Making your pie baking experience even easier, the Strawberry Lemonade Pie filling requires no baking or cooking. No one will believe how easy this is as it preserves all the freshness of the ripe strawberries.
Pie Crust Quote from Test Kitchen of Midwest Magazine
"We share a test kitchen with Better Homes and Gardens, Traditional Home, Successful Farming, Diabetic Living and more. The staff is educated in food science or through a culinary school. We used your crust for all the pies and they were blown away with the recipe. Not only does it taste great, it was easy to work with. You became a sensation! One of the staffers refuses to make any other crust at home and she's been on staff for almost 20 years. I hope you feel the love!"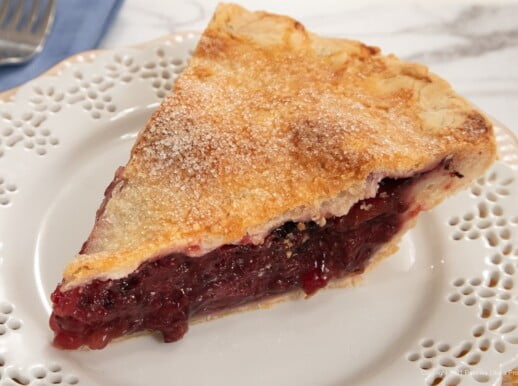 Double Crusted Blackberry Peach Pie – A traditional baked double crusted fruit pie brimming with blackberries and peaches. This one uses my favorite thickener which means the pie can be frozen if desired. It will be hard to wait for this to cool!
Strawberry Lemonade Pie with an uncooked filling. This one tip is worth the class. A blind baked crust is filled with a no bake, no cook filling that you won't believe – and it's not gelatin! You can learn this professional secret and use it for a myriad of fillings. This is truly simplicity itself.
Sign up here to join me and learn all about Fruit Pie Perfection. I'm looking forward to sharing this special class with you.