These Praline Squares or Pecan Candy are one of those happy accidents that comes from just enough knowledge. I found a recipe for New Orleans Praline Pieces on epicurious.com that sounded just like what I was looking for.
I had made pralines before and I remembered they always seemed grainy after they set up. So, in an attempt to make them less grainy or not grainy at all, I decided to replace some of the sugar with clear corn syrup as it is an invert sugar and helps reduce crystallization in sugar.
So out comes the pot and in goes everything except the pecans. The butter melts, a candy thermometer is clamped on and the bubbling mass cooks to a temperature of 236 degrees. I removed it from the heat and cooled it to 220°F as instructed.
I then proceeded to stir like a mad woman until it became thick and creamy at which time I added the pecans, stirred even faster and poured the thick mass into a prepared 9x9 pan to cool.
After hours and hours of cooling, it looked like I was successful in making caramels with pecans in them. Now I am in no way complaining – they were sensational! But they never got hard like pralines nor became opaque like pralines. So I went to bed thinking I made a great candy but not praline.
The next morning I walked downstairs and had really forgotten about the whole praline experiment as I went about doing other things. I did finally get around to looking at them and lo and behold!
They firmed up, became opaque and they are the real thing – but not grainy. As an added attraction, they can be cut into perfect squares of melt in your mouth, brown sugar and pecan goodness.
But whether it is Praline Squares or Pecan Candy it is good anytime but especially during the fall and for the holidays.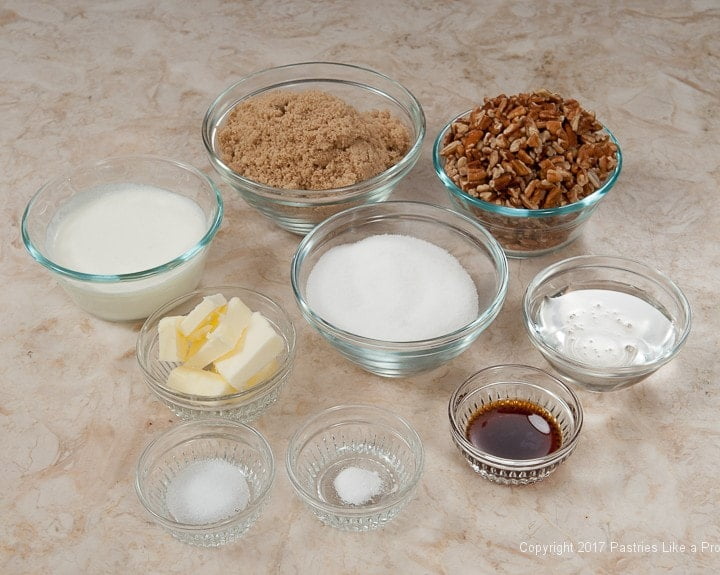 Praline Squares or Pecan Candy
¾ cup brown sugar (150 grams or 5 ⅓ ounces)
½ cup granulated sugar (100 grams or 3 ½ ounces)
¼ cup clear corn syrup
½ cup heavy cream
2 tablespoons unsalted butter
1 teaspoon vanilla
¼ teaspoon salt
⅛ teaspoon cream of tartar
1 ¼ cups pecan pieces (140 grams or 5 ounces)
Spray a 9 inch square pan and set aside.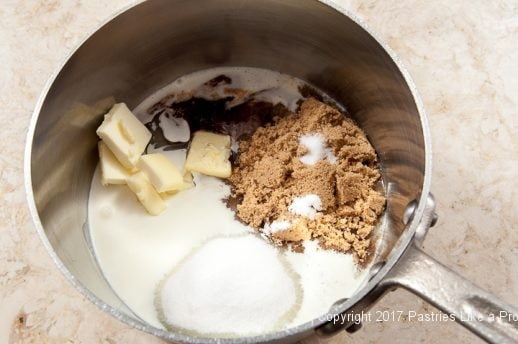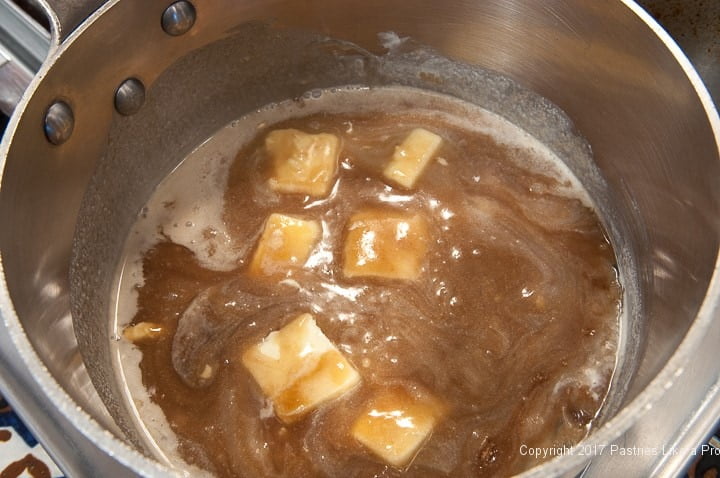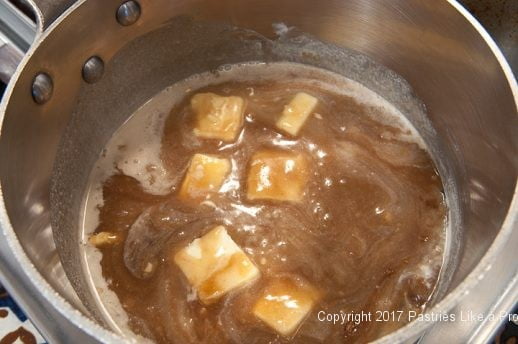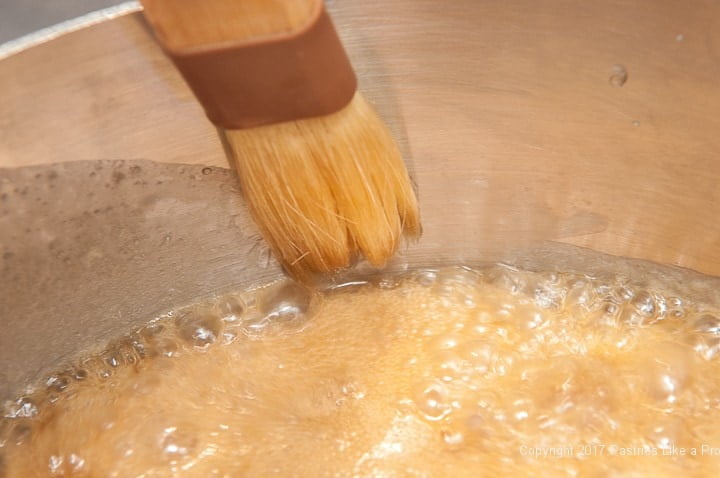 Place all but the pecans in a 2 ½ to 3 quart saucepan. Cook over moderate heat, stirring until the sugars dissolve and the butter melts. When the butter is melted and the mixture comes to a boil, wash the sides down with a brush dipped in cold water.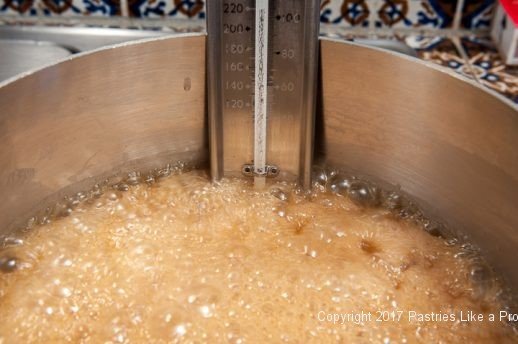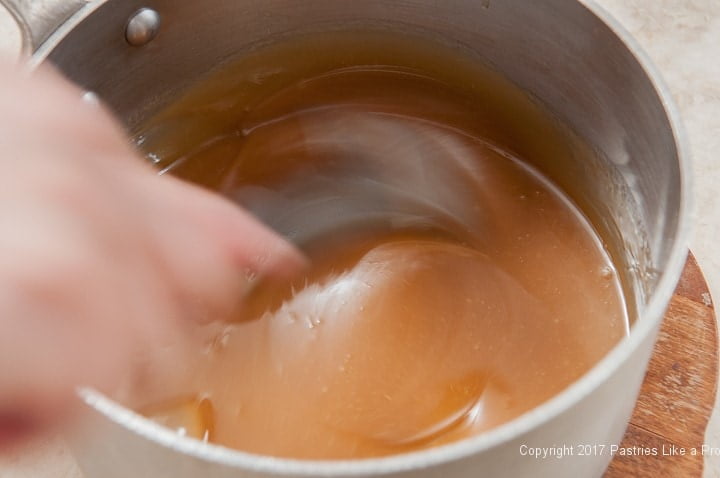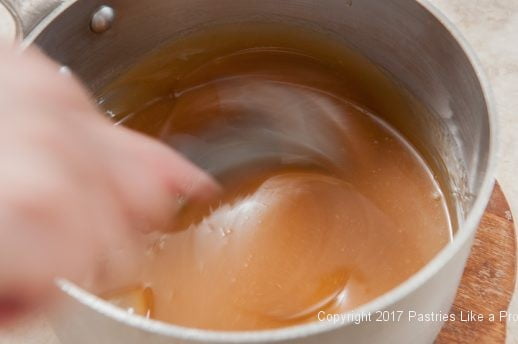 Clamp on a candy thermometer and boil, undisturbed, until it reaches 236 degrees. Immediately remove from the heat and let it cool to 220 degrees. Stir vigorously with a spoon until thick.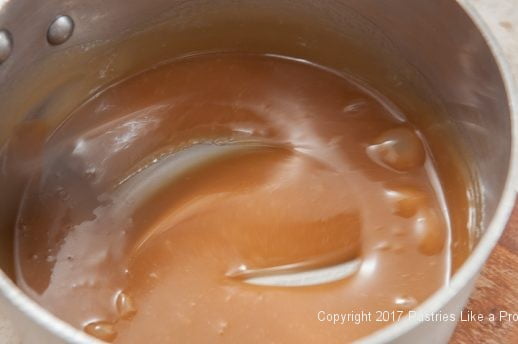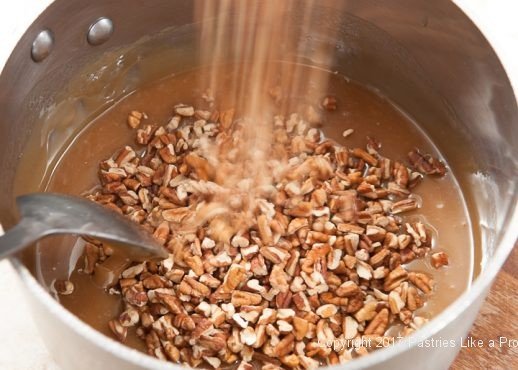 Stir the pecan pieces in quickly and pour into the prepared pan.
Smooth out quickly as the mixture will become very thick and hard to move.
So whether these become Praline Square or Pecan candy they are sure to become a part of your candy repertoire.
SaveSave
SaveSave
SaveSave
SaveSave
SaveSave
SaveSave
SaveSave
SaveSave
SaveSave
SaveSave
SaveSave
SaveSave
SaveSaveSaveSave
SaveSave
SaveSaveSaveSave
SaveSave