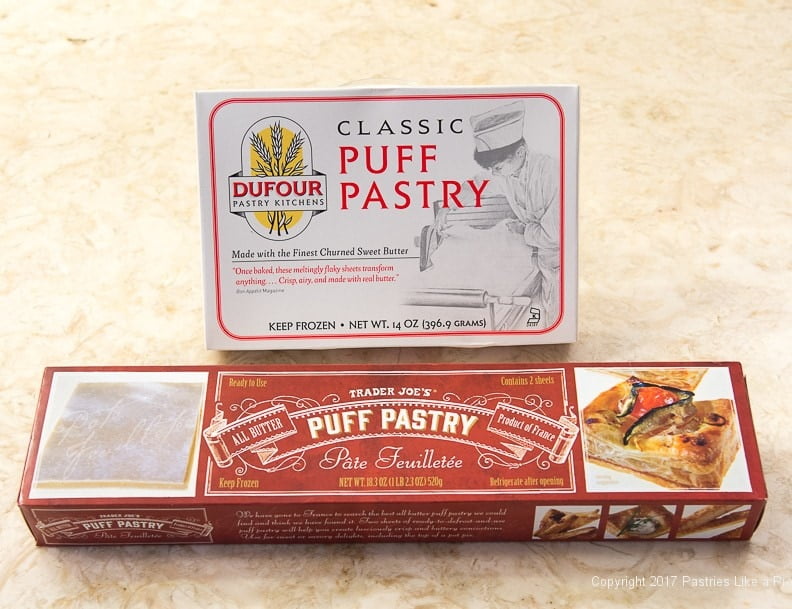 With the holidays approaching, I thought I would test all butter purchased puff pastry.  Normally, I would make my own using my blitz puff pastry method but I thought there might be a place for purchased puff pastry when time was of the essence.
I only wanted all butter puff pastry so that limited my options in St. Louis.  We have Dufour found at Whole Foods for about $14.00 for 14 ounces and Trader Joe's for $3.99 for 18 ounces.  I kept looking for a catch with Trader Joe's version and the only one I found is that it is only available from now until the end of the holiday season.  It is not a year round product as is Dufour.
The first thing I noticed was the packaging.  Dufour's is in a rectangular package.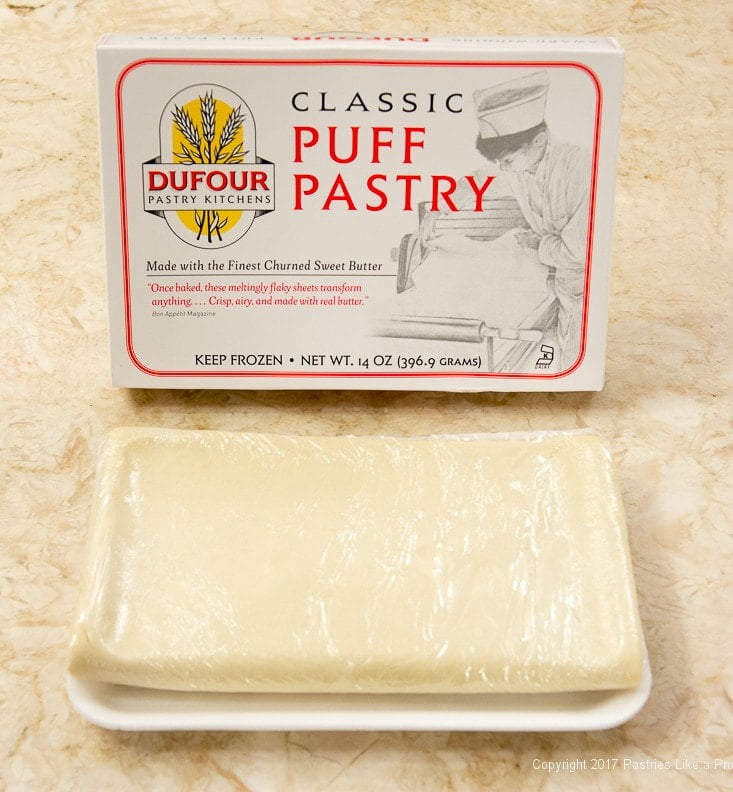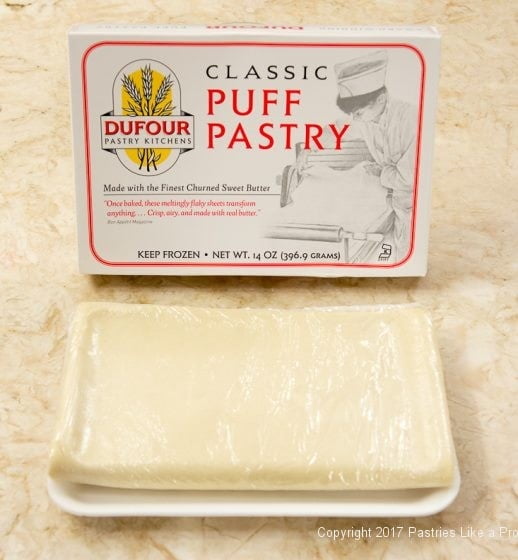 Upon opening, Dufour' it is folded which would mean I would need to roll it to remove the fold lines.  It is a single sheet measuring 9x15 inches and is ⅛ inch thick.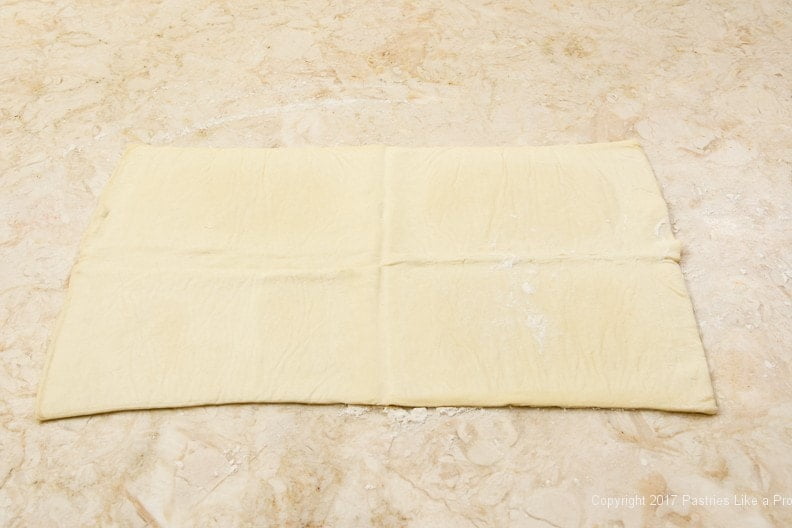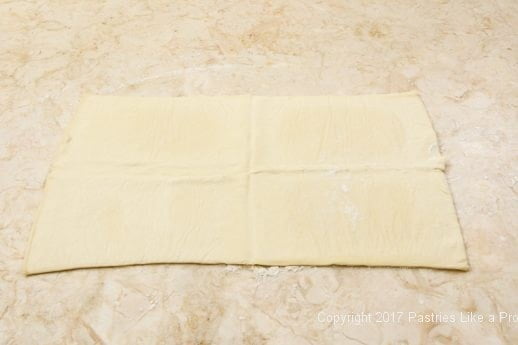 TJ"s has two rolled packages inside the box.  Each sheet is 10 ¼ x 12 inches and 1/16 inch thick.  The puff pastry unrolled easily and no rolling was necessary.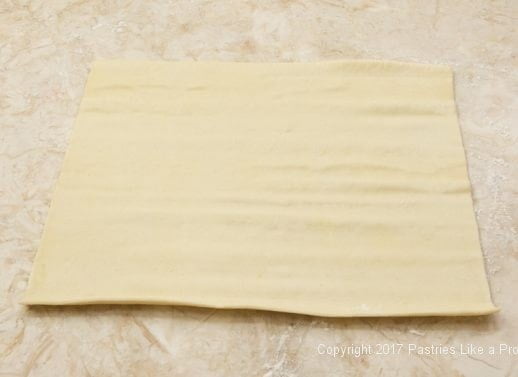 Initially, I thawed them in the refrigerator overnight per the instructions on both packages.  That proved to be a big mistake, as they got too soft and had a tendency to stick to the paper they were wrapped in.  So I popped them back in the freezer and thawed them for 2 hours at room temperature per TJ's alternate directions.  That worked much better as they were not as soft.
I trimmed the edges of each of the sheets of puff pastry to square them up and to help ensure they would rise properly.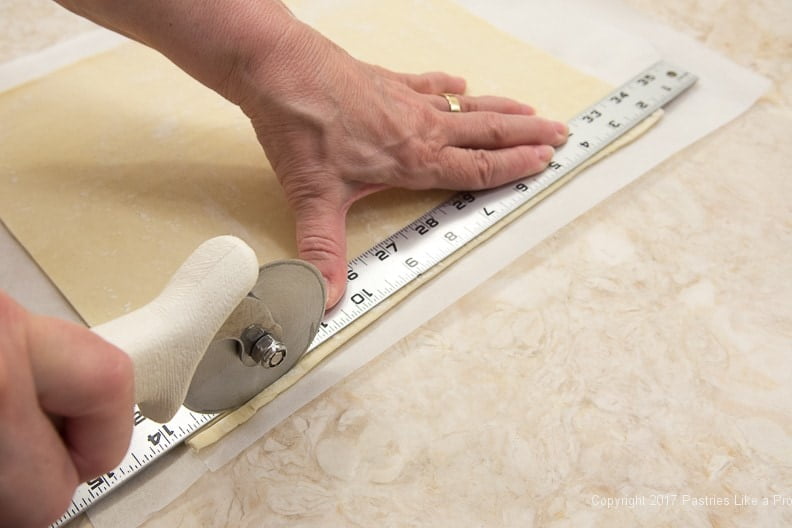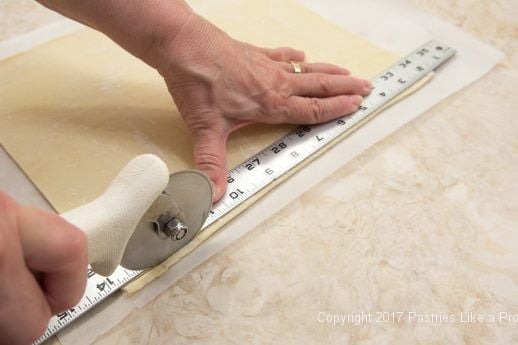 I cut a four inch square from each purchased puff pastry and placed them on a parchment lined baking sheet.  At this point, I froze them again, since puff pastry puffs better when initially put in a hot oven frozen or at least very cold.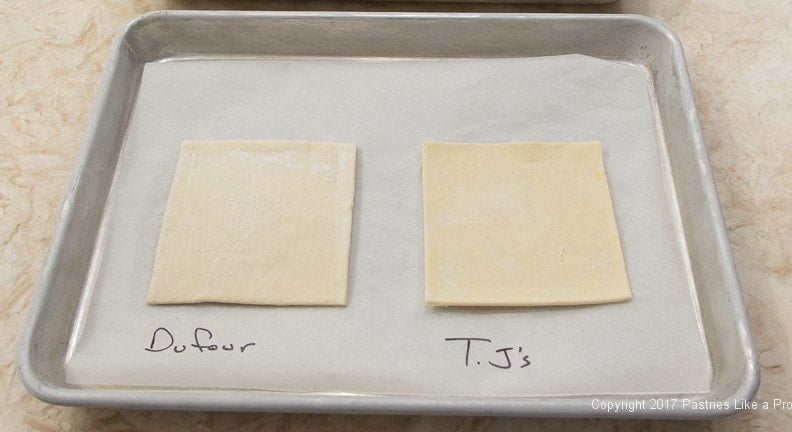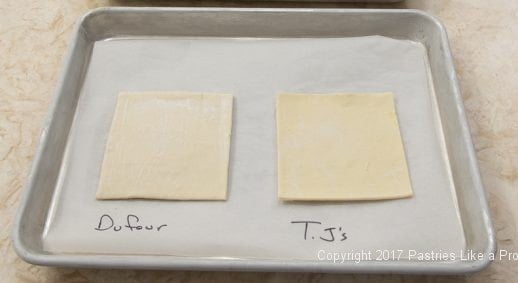 The results were most interesting.  TJ's started rising at 5 minutes in.  It took longer for Dufour but it is twice as thick so that would be natural.  TJ's baked for 13 minutes and was crisper and baked through.  Dufour's was baked for 16 minutes but was not baked through and was not as crisp.  However, it may have done better if the time was increased.  Both colored well and rose well. Dufour, on the left has risen higher but TJ's, n the right is rolled half as thick coming from the box.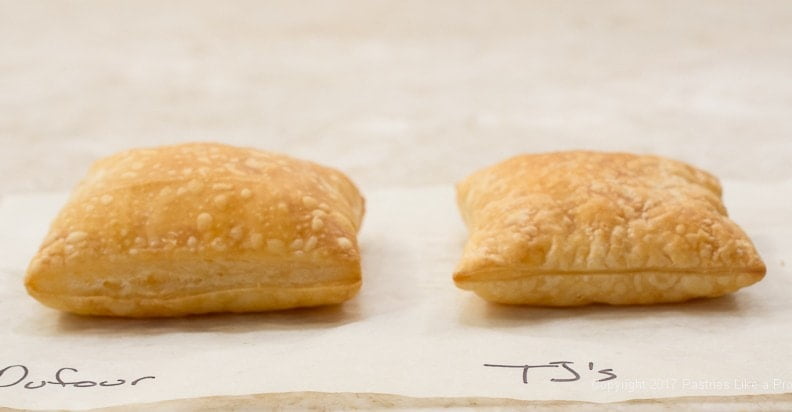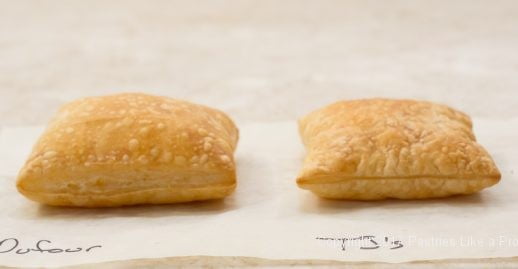 Upon cutting them open, you can see that Dufour has more layers but remember it is twice a thick as TJ's.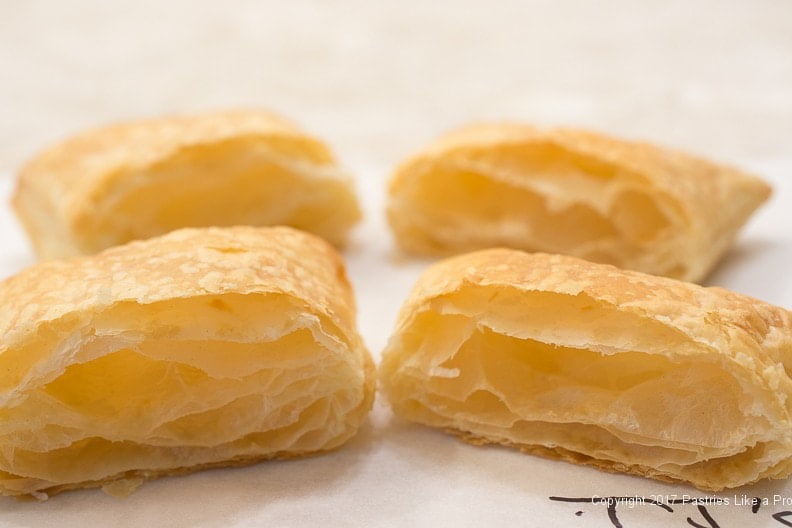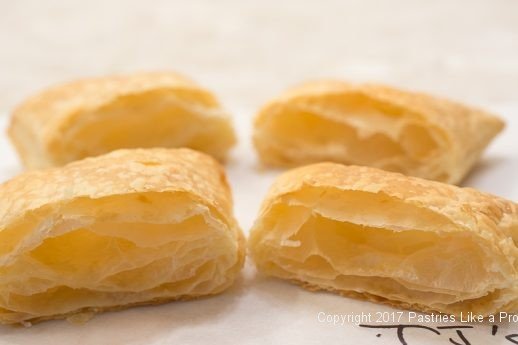 Tastewise, both are buttery but I preferred TJ's because it has a cleaner taste.  I found Dufour's to be a bit heavier tasting.  But both are great substitutes when a lack of time or interest keeps you from making your own.
Next week you'll see how easy it is to make Chocolate Marshmallow Cream Horns, otherwise known as Lady Locks with your newly purchased puff pastry.  TJ's works really well with these, but the Dufour can be rolled thinner.
SaveSave
SaveSave
SaveSave
SaveSave
SaveSave
SaveSave
SaveSave
SaveSaveSaveSave
SaveSave
SaveSave
SaveSave