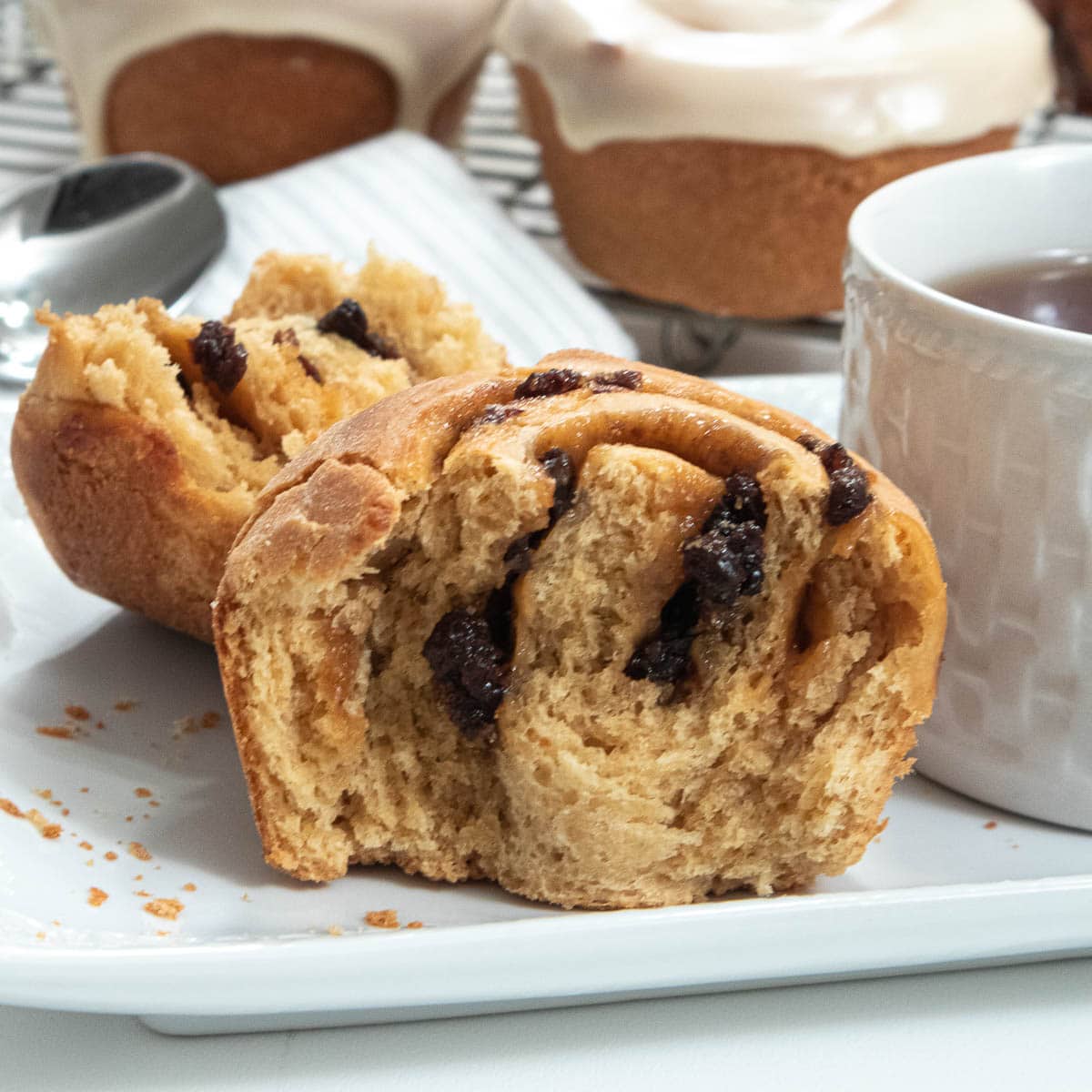 These Rum Raisin Rolls are inspired by such rolls I ate long, long ago at a restaurant long forgotten in a place I know not of. It was before our first son was born and I would sometimes meet my husband after he shot an assignment. It was the most-free I can remember being. Just married, no children and a world to travel.
The restaurant served these as part of a bread basket with dinner. I was entranced by a sweet roll in a basket of dinner rolls and remember eating them and asking for more. I remember them as being rather dense. To add more flavor to the dough I use brown sugar and enhance it with molasses. While I have attempted many renditions of these Rum Raisin Rolls over the years without success these are, without a doubt, one of the best rum rolls I've made. But often when you work from a long-ago memory, it's like chasing an elusive dream.
Then one day I awoke determined to make Rum Raisin Rolls. While these are not exactly what I remember, they are a great stand in. These are not too sweet and filled with chopped raisins that release an amazing amount of flavor that whole raisins cannot. The filing is put together a little differently than most. Combining the rum-soaked raisins with brown sugar and a touch of butter makes a filing where the sugar doesn't fall out of the roll when shaping and everything but the raisins melt into the dough.
These Rum Raisin Rolls can be finished with a Rum glaze or not – they are wonderful either way.
I also wanted to tell you about how using milk in the powdered sugar glaze makes a beautiful, shiny finish.
While the dough can be made three days ahead, I make the filling shortly before assembling the rolls. I don't want the sugar to liquify because that can cause it to leak out.
Rum Raisin Rolls
⅞ cup milk (1 cup less 2 tablespoons)
6 tablespoons butter (90 grams or 3 ounces)
¼ cup brown sugar (50 grams or 1 ¾ ounces)
2 tablespoons mild molasses
1 egg
3 ¼ cups all-purpose flour (454 grams or 16 ounces)
2 teaspoons instant yeast
1 teaspoon salt
⅔ cup raisins (75 grams or 2 ⅔ ounces)
3 tablespoons dark rum
½ cup brown sugar
2 tablespoons butter (30 grams or 1 ounces)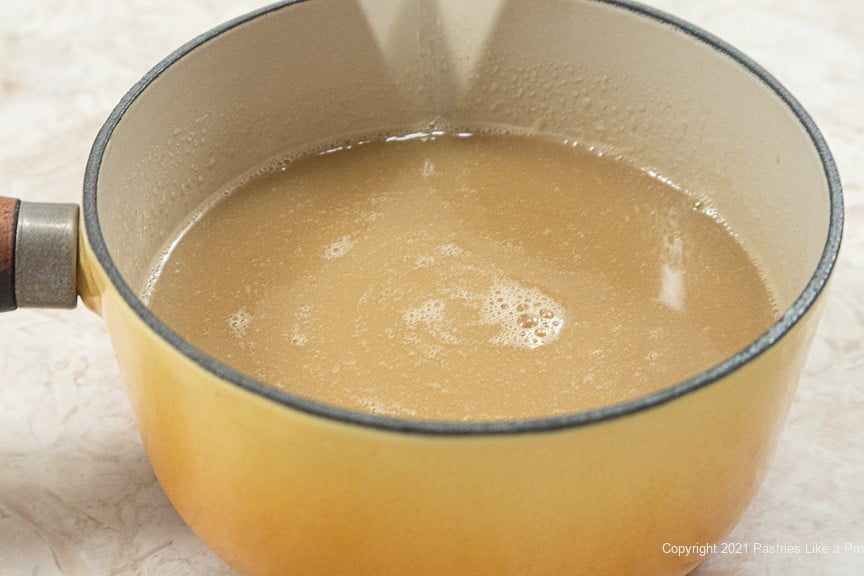 Heat the milk to a simmer. Remove it from the heat and add the butter, ¼ cup brown sugar and molasses. Pour it into the bowl of a mixer and cool to lukewarm.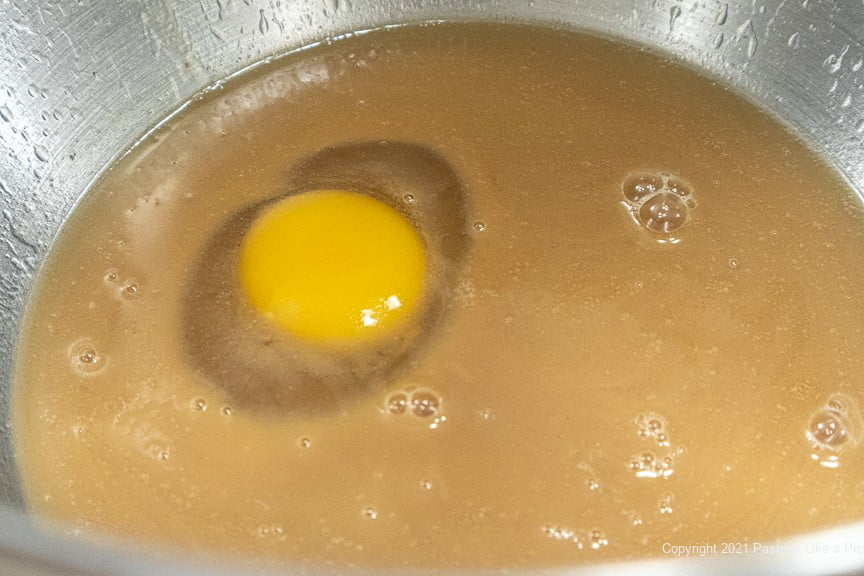 Whisk in the egg.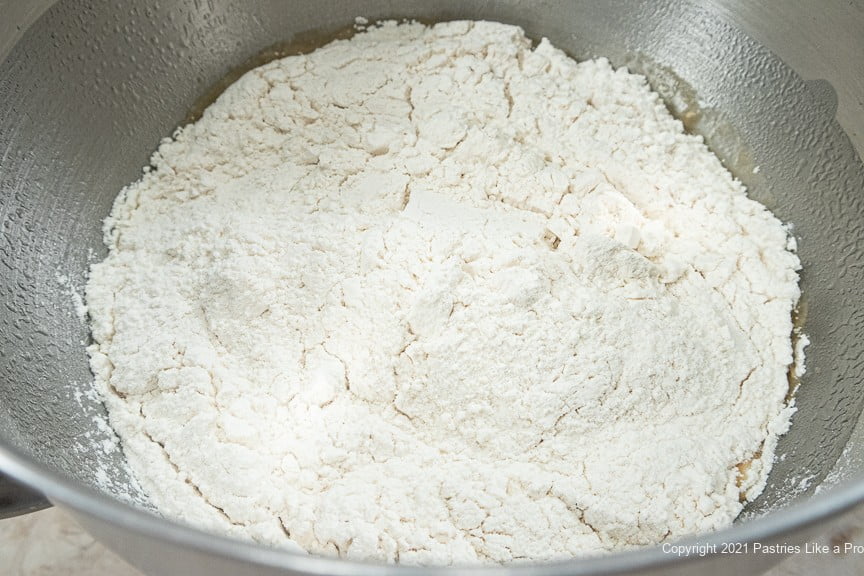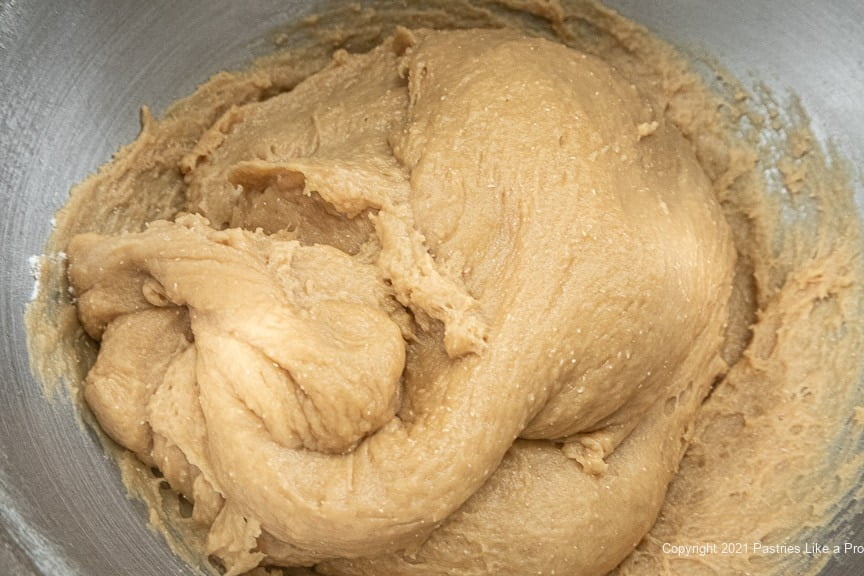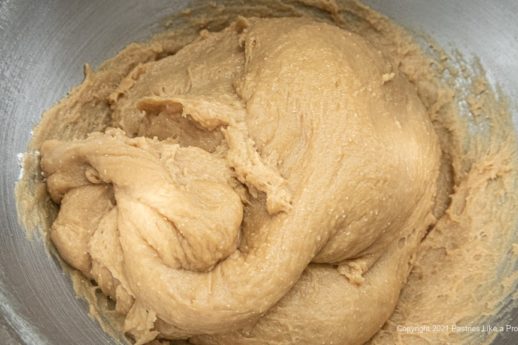 Attach the dough hook to the mixer. Combine the flour, yeast and salt. Add it to the bowl with the liquid and mix on low to bring it together. Raise it slightly and beat for about 3 to 4 minutes until it is smooth. The dough will be more of a batter.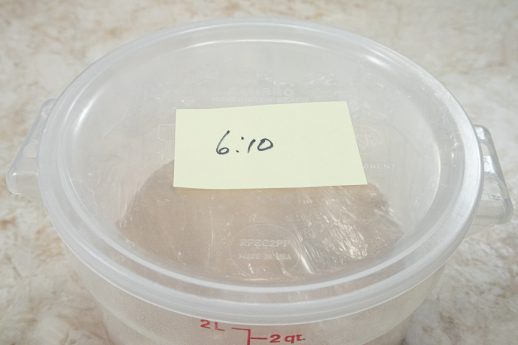 Scoop it into a container at least twice as big as the batter; cover with plastic wrap. Add the time and let it rise until double, deflate it and, keeping it covered, refrigerate overnight.
Assembly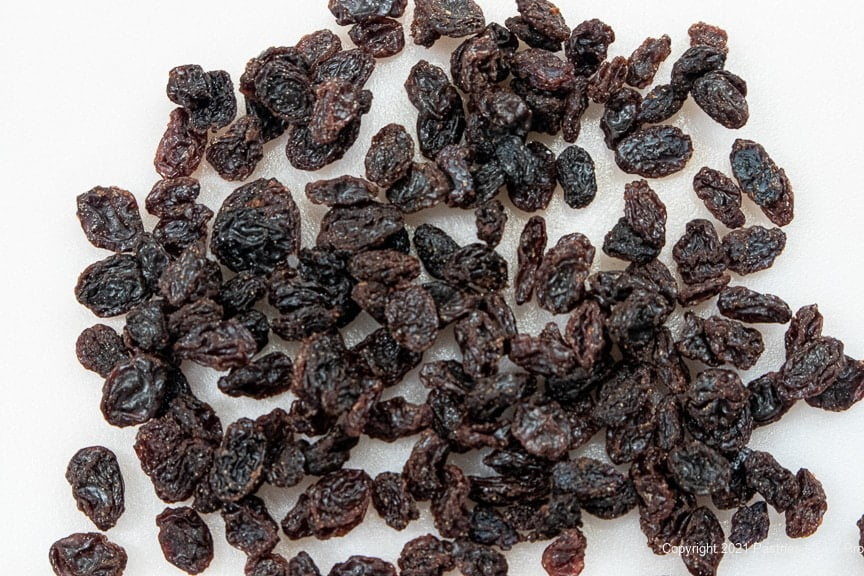 Coarsely chop the raisins.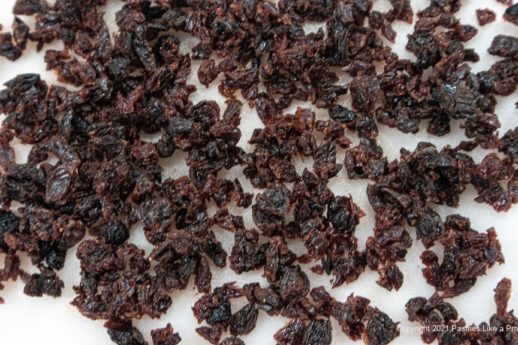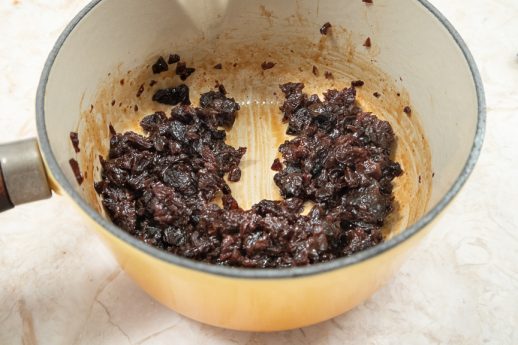 Combine the raisins and the dark rum. Simmer until the liquid is gone. Add the butter to melt it. Last, add the brown sugar and stir until a paste is formed. Set aside to cool completely. If you want it to cool faster, spread it out in a thin layer. It will cool while you roll the dough.
Spray 10 Texas muffin cups with a non-stick baking release. Set aside.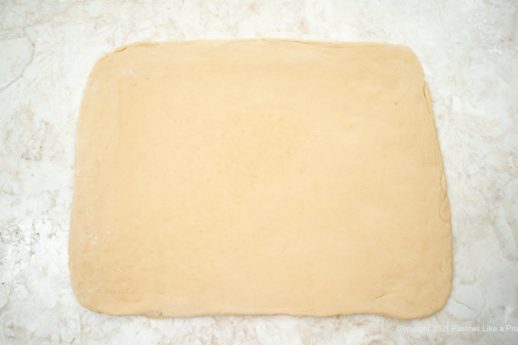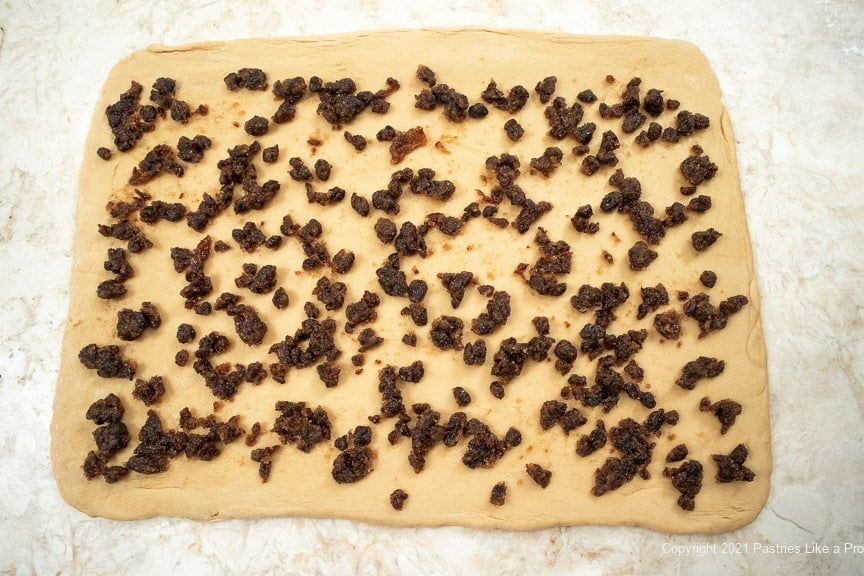 Deflate the dough and roll it into a 10x15 inch rectangle. Dot the dough evenly with the rum raisin mixture to within ½" of the far edge. Brush this far edge lightly with water.Roll up tightly from the 15" side and pinch the seam closed. Mark the dough into 1 ½' slices.
I use a dressmakers ruler to make it easier. The slide can be adjusted. These can be found at fabric stores.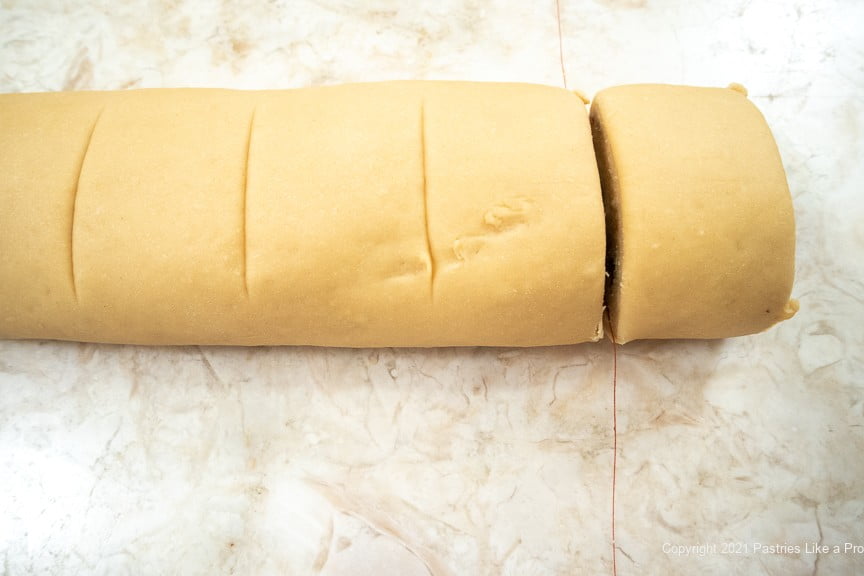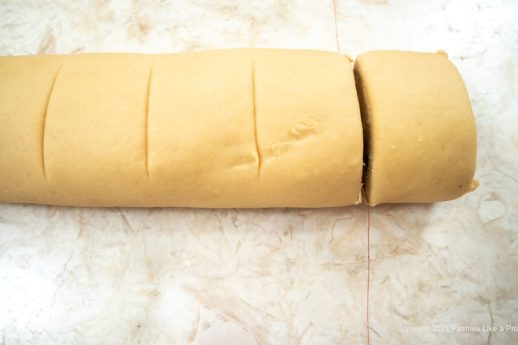 Place a long piece of thread or dental floss under the dough, bring it up and criss cross the ends on top. Cut into slices by quickly pulling on each side. Place them in the sprayed Texas muffin cups and flatten them slightly.Cover and let rise until doubled, 60 to 90 minutes or until almost doubled and light.
Preheat oven to 350 degrees and bake for 18 to 22 minutes. Cool in the pan for 5 minutes. Turn out and turn upright. Cool an additional 10 minutes. Glaze with rum topping.
Rum Glaze
1 ½ cups powdered sugar
2 tablespoon dark rum
1 tablespoon milk
Combine and stir until smooth and thick. Add more powdered sugar if too thin or more liquid if too thick.
Cool slightly and drizzle with the glaze. Isn't that glaze gorgeous. Remember milk will make it shine, water dulls the glaze.
Yield: 10 rolls
To Make Ahead: These may be made, cooled, wrapped tightly and placed in a freezer proof bag without the glaze. To use: Wrap in foil from the frozen state and heat in a 350 degree oven for 20 to 30 minutes.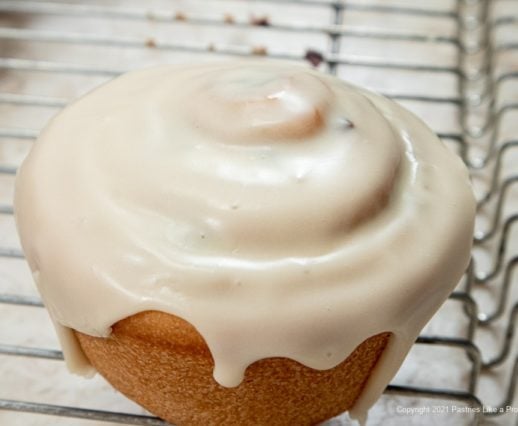 Note: If you don't want to use the rum in the glaze, substitute lemon juice or just use more milk.