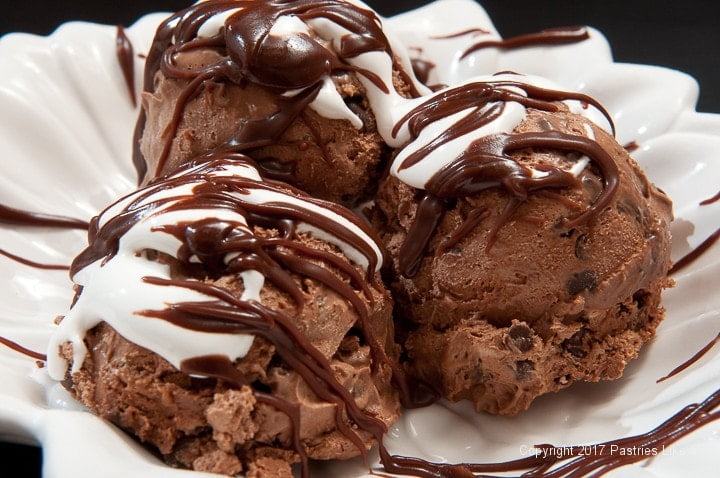 The Ultimate Hot Fudge Marshmallow Sundae is the result of last week's blog on the Double Chocolate No Machine Ice Cream. Several readers questioned what to do with the leftover condensed milk. A 14 ounce can of condensed milk is measured by weight and contains 1 ¼ cups of milk. Using ½ cup in the ice cream leaves ¾ cup left over. What to do with it?
So here is the post from my original blog, The Ardent Cook. It has the ice cream from last week as well as hot fudge sauce and homemade marshmallow creme making it the Ultimate Hot Fudge Marshmallow Sundae.
Updating this blog is the use of the last ¾ cup of condensed milk in the hot fudge sauce. I am leaving both hot fudge sauces in the blog because truthfully, I prefer my original because I think it has a deeper flavor. However, this recipe, from Eagle Brand Condensed Milk was scaled down to use the leftover condensed milk.This is an unusual blog for me to write. Normally I write about foods I love, recipes I've developed or articles I think would be helpful to my readers. But when I saw this method of making ice cream without an ice cream machine, I knew I had to write about it. The next thought was, as it is with so many food people, what else can I do with it? Gilding the lily immediately came to mind as you can see with the hot fudge sauce and the marshmallow creme.
I wish I could say I was the genius behind this fantastic ice cream, but, alas, 'twas not me. This comes to us from Cook's Country.com which is from America's Test Kitchen. Of course, I tinkered with the basic idea a bit but this is so fast, so easy, so creamy and soooooooo delicious. The one thing to be aware of is that is freezes rock hard. So when it comes time to serve, let it sit at room temperature for 10 to 15 minutes to make it more scoopable. The fact this requires no ice cream machine makes this accessible to everyone. Although I used mini chocolate chips, any add-in can be used such as caramel, marshmallows, candy pieces, etc.
Make sure to use sweetened condensed milk and not evaporated milk as they are two completely different products. The heavy cream is often sold as 40% cream.
Both fudge sauces are really easy and mine is actually a variation of my Chocolate Fondue which uses ¾ cup heavy cream and ¼ cup milk.
The marshmallow creme is remarkable on several levels and is a variation of one by Wayne Harley Brachman. When researching this, all the recipes used egg whites as a base and most used Italian Meringue, as does this one. What I like about this one is the use of more corn syrup than sugar. It is tremendously sturdy and has a great deal of body. This is so far superior to bought marshmallow cremes and lasts in the refrigerator. It can be used wherever marshmallow creme is called for.
Ultimate Hot Fudge Marshmallow Sundae
1 recipe Double Chocolate No Machine Ice Cream
Hot Fudge Sauce
Marshmallow Creme
Helen's Hot Fudge Sauce
6 ounces semisweet chocolate
1 cup half and half
1 stick butter (½ cup or 4 ounces)
½ cup sugar (100 grams or 3 ½ ounces)
2 tablespoons cornsyrup
1 teaspoon vanilla
Combine all but the vanilla in a saucepan.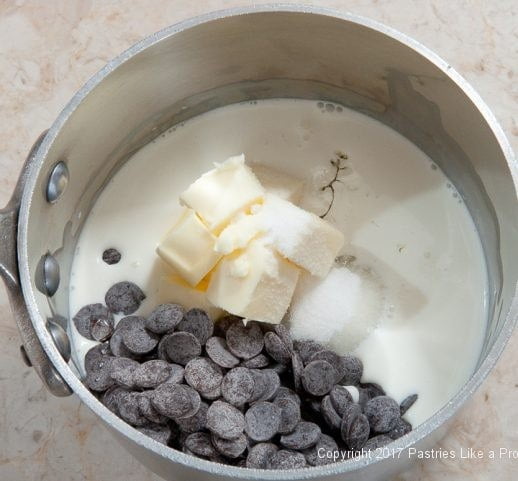 Bring to a boil over low heat and boil for 3 minutes.
Add vanilla. Cool completely and store in the refrigerator. Warm slightly before using. If it is too thick, thin with half and half or water.
Approximately 2 cups
Eagle Brand Condensed Milk Hot Fudge Sauce
¾ cup chocolate chips (125 grams or 4 ⅓ ounces)
2 tablespoons butter (30 grams or 1 ounce)
¾ cup condensed milk
1 tablespoon water
1 teaspoon vanilla
Combine the chocolate chips, butter, condensed milk and water in small heavy saucepan over medium heat.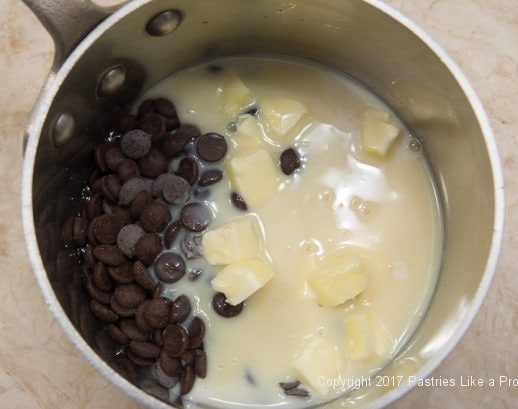 Whisk or stir to melt everything. Stir in vanilla. Serve warm over ice cream or as fruit dipping sauce.
Approximately 1 ⅓ cups
Marshmallow Creme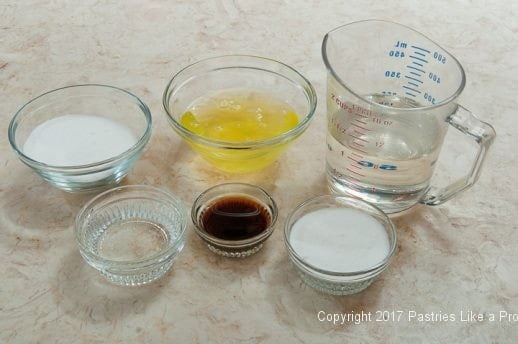 ⅓ cup water
1 ¼ cup corn syrup
¾ cup sugar (150 grams or 5 ⅓ ounces)
4 large egg whites
2 tablespoons vanilla
In a small saucepan, bring the water, corn syrup and ½ cup (100 grams or 3 ½ ounces) of sugar to a boil.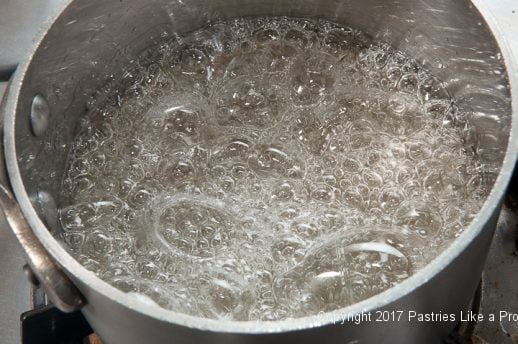 Wash the sides of the saucepan down with a pastry brush (not plastic) dipped in hot water. Continue to boil hard until a candy thermometer reaches 246 degrees.
In the meantime, place the egg whites in a clean mixing bowl fitted with a whisk.
Beat until soft peaks
and slowly add the remaining ¼ cup (50 grams or scant 2 ounces) sugar to the soft peak stage.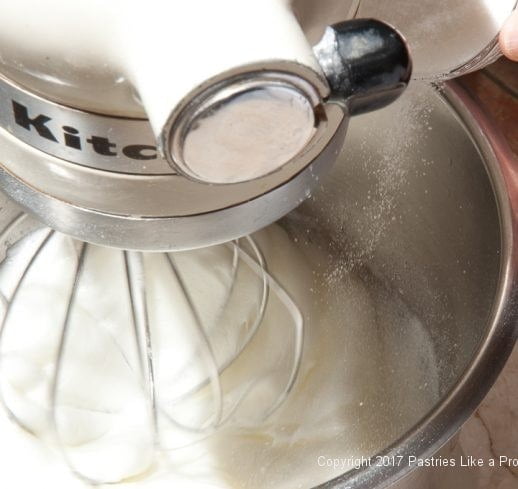 If the whites get done before the syrup, reduce the speed to the lowest and keep mixing. Do not turn off the mixer. When the syrup comes to temperature, raise the speed of the mixer to medium and slowly drizzle it into the whites.
Turn the mixer to high and beat until thick and lukewarm. Reduce the mixer to low and add the vanilla.
Yield: About 5 cups
Ultimate Hot Fudge Marshmallow Sundae
Scoop Double Chocolate No Machine Ice Cream into bowls. Top with the Hot Fudge Sauce of your choice and the Marshmallow Creme.
SaveSave