These three pieces of equipment on Baking Basics were must haves at the bakery and are in my home kitchen.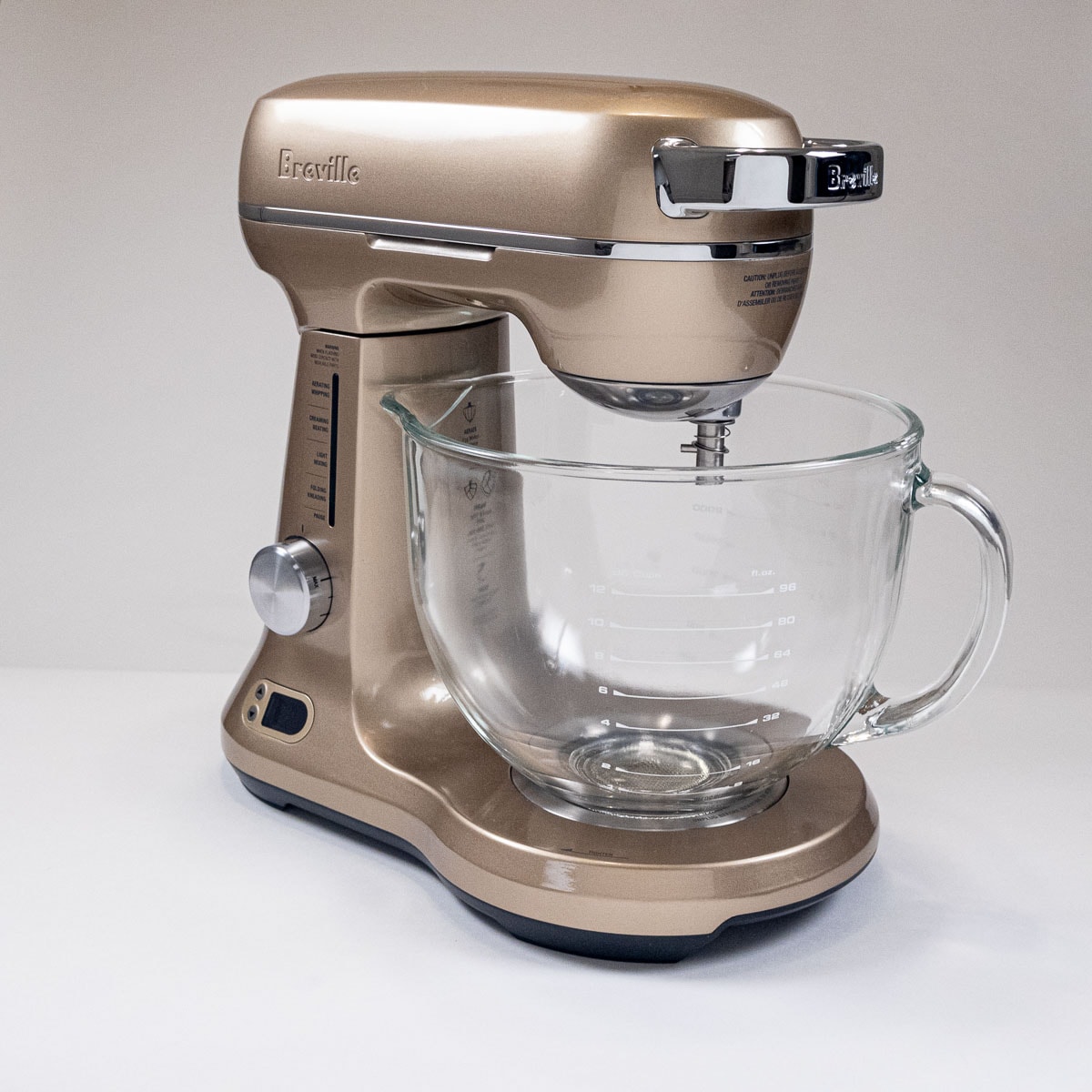 Mixer – Today there are so many brands of really good mixers on the market. When I was learning to bake the only stand mixers was the KitchenAid. They were mini professional machines and I first saw one on Julia Child's, "The French Chef". It took me forever to track it down because the only stand mixer available had two beaters used in tandem for everything. I was awed by the paddle, whisk and dough hook as well as the 5 quart bowl of the Kitchen Aid. I know there were others all over America looking for this mixer. When I finally found it, I couldn't afford it. So I bided my time until I finally got one and treasured it all the more. My first one was, are you ready for this? Harvest Gold! It was as bad a color as it sounds. Looking back, I wonder what we all found so attractive about this color. My current cream color machine has been with me since I wrote my first book, "The New Pastry Cook" in 1985. The other thing I love about this mixer, is it's very long life.
My current mixer the Breville Bakery Chef above which I love and reviewed.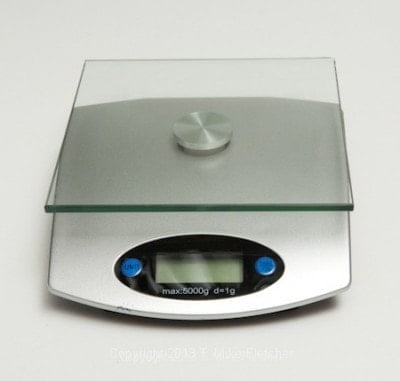 THE SCALE – When I first became serious about baking and pastry, I realized I needed a scale. At the time, I didn't think about how fast it would be to prep recipes, only how accurate. From the very beginning, I was interested in making things as easy and foolproof as possible and when it comes to measuring, the scale is it. Today, scales are abundant. They can be very expensive or very inexpensive. Keep in mind they all do the same thing – weigh ingredients. Walmart has the one in this photograph and it was around $20.00. Make sure whatever scale you buy weighs in both ounces and grams and up to 10 pounds. Baking and pastry books are often in weights, especially professional ones.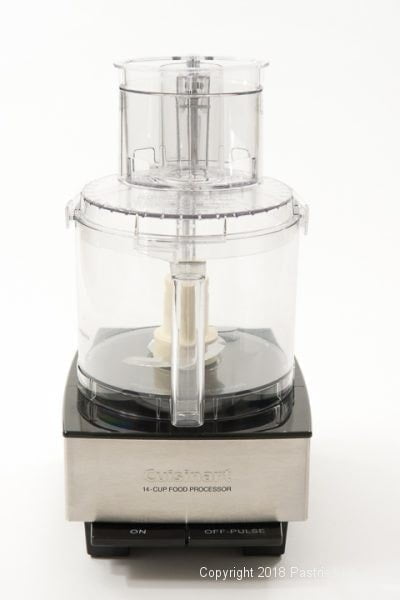 Food Processor
I want to be upfront and let you know that I was a consultant to Cuisinarts when they first came on the scene. I had developed a fast way of making a true Croissant (which I will post eventually) in about 4 to 5 hours, start to finish. During that time, I had started writing food articles focusing on easier ways to bake and make pastries. Since the recipe is based on the use of a processor, I sent the article to Cuisinarts. They published a beautiful magazine called "The Pleasures of Cooking". It was Carl Sonthemier's (the owner of Cuisinart) pet project and he lavished money on it. It contained no advertising and I called it the National Geographic of cooking. You couldn't do any better if you were a writer. In fact, Jacques Pepin was a regular contributor. Well time went by and I didn't hear from them and I really felt like I had something unique. So I picked up the phone and called the editor. I asked if they were interested because, if not, I wanted to submit to another magazine. The editor asked if he could call me back shortly and away he went.
Another thing you need to know that I had sold my first article to another magazine and thought they paid a lot of money. So when the editor from The Pleasures of Cooking called and asked me how much I wanted for the article, I doubled the amount I had previously made from the other magazine and thought I was asking a lot. He put me on hold, and when he got back to me said that was fine. I later found out it wasn't a lot as far as they were concerned. My take away from this experience was being from the Midwest, I didn't know what "a lot" was! Within months, I was hired as a consultant to Cuisinarts specializing in pastries for the processor. I also thought that was "a lot" but then what did I know?
The food processor really does cut down on so many time consuming and/or tedious chores in cooking, baking and pastry. My book, "The New Pastry Cook" is all about this.
I guess I could do without one in my kitchen, but I wouldn't want to.
There are many brands of food processors now. Just look for one that will process heavy doughs such as yeast breads. They also come in different sizes. At the bakery we used the largest one we could find. At home, I use a smaller version.
From time to time, I will be writing articles in the Baking Basics series that focus on equipment, techniques and ingredients.
For more equipment photos, please go to https://europeantarts.com/2012/08/05/equipment-photos/
This blog will be listed in the Baking Information page.
[contact-form][contact-field label='Name' type='name' required='1'/][contact-field label='Email' type='email' required='1'/][contact-field label='Website' type='url'/][contact-field label='Comment' type='textarea' required='1'/][/contact-form]
SaveSave