This Chocolate Caramel Pecan Tart is a twist on the traditional pecan pie and is the perfect tart to sit next to a pumpkin pie for Thanksgiving. The toasted pecans are sandwiched between a deep chocolate ganache and a homemade caramel, which is very easy to make.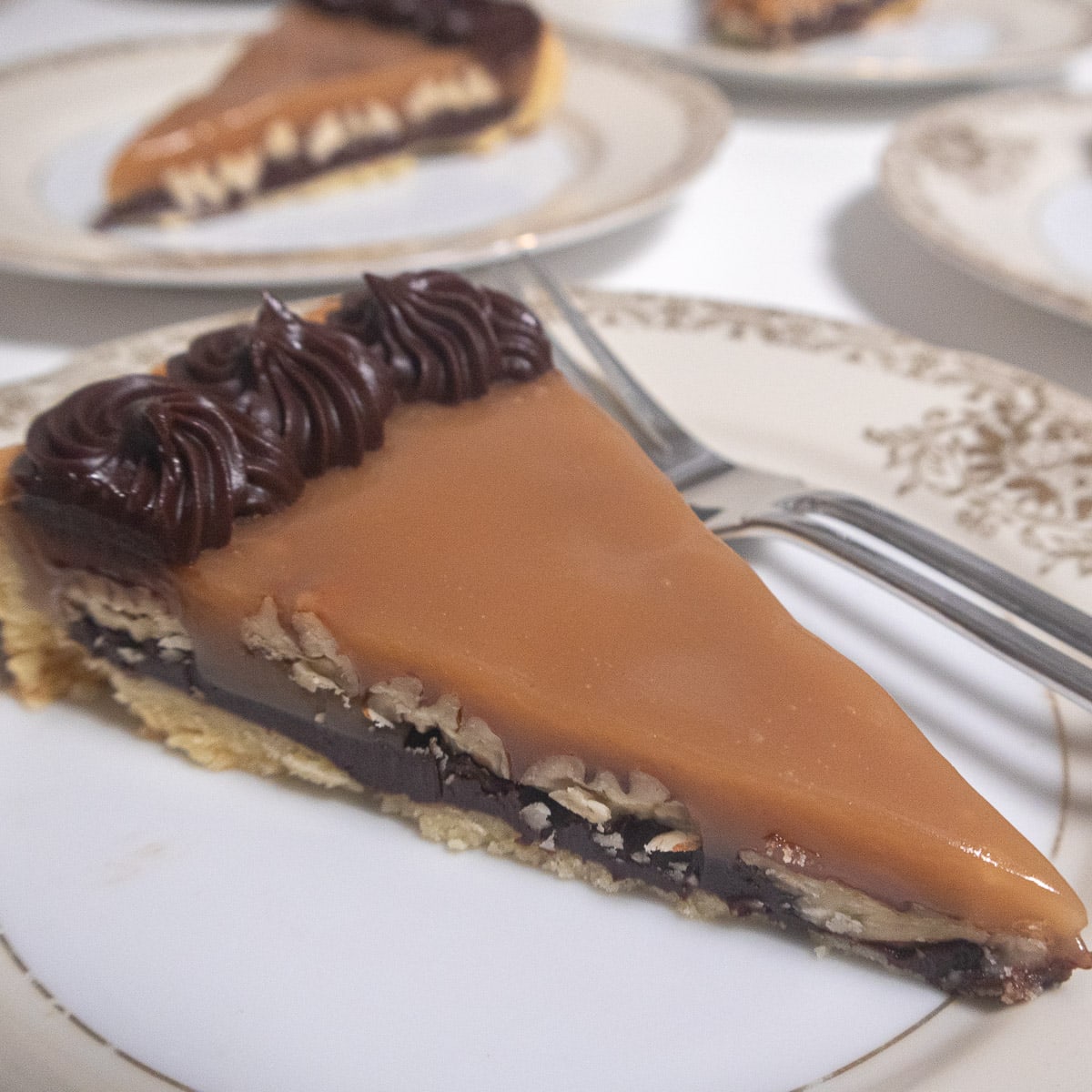 The entire tart can be made ahead in steps or can be frozen in its entirety a month ahead making Thanksgiving that much easier.
Instructions
Blind Baked Pate Sucree Crust
Go here for the recipe for the Pate Sucree Crust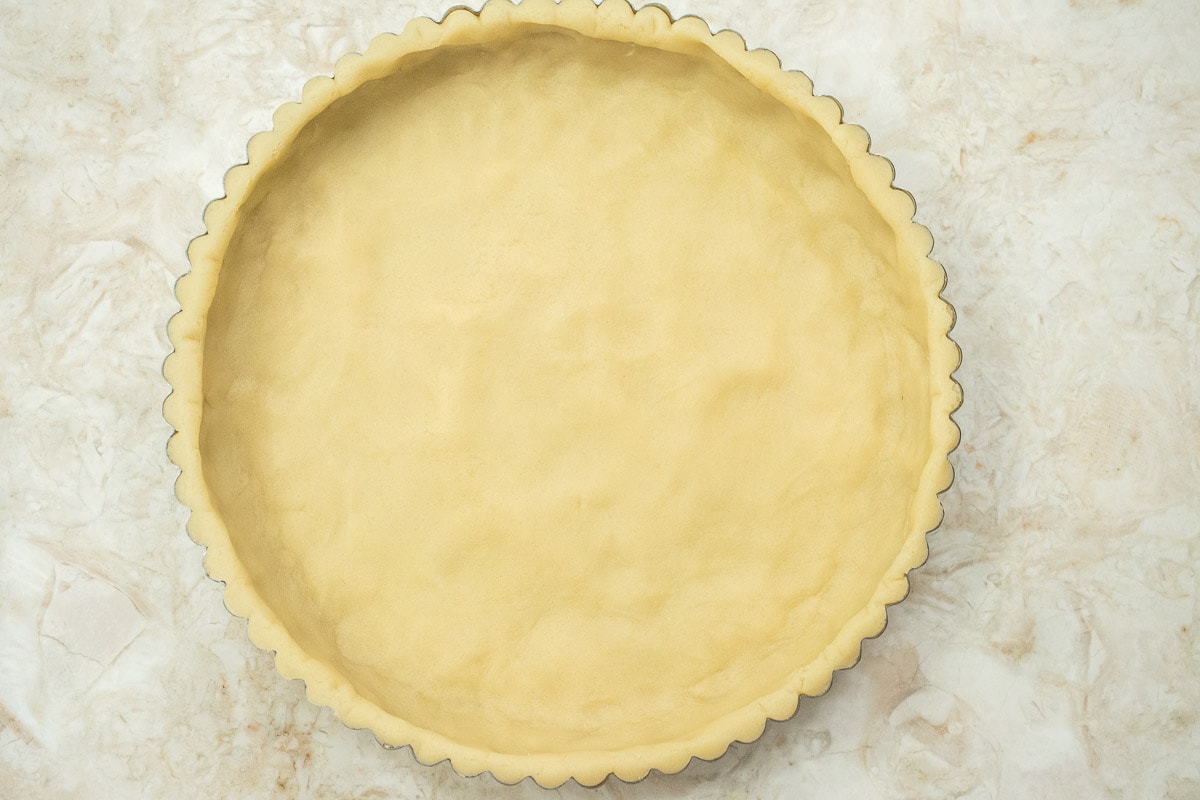 Step 1. The unbaked Pate Sucree Crust ready to be baked.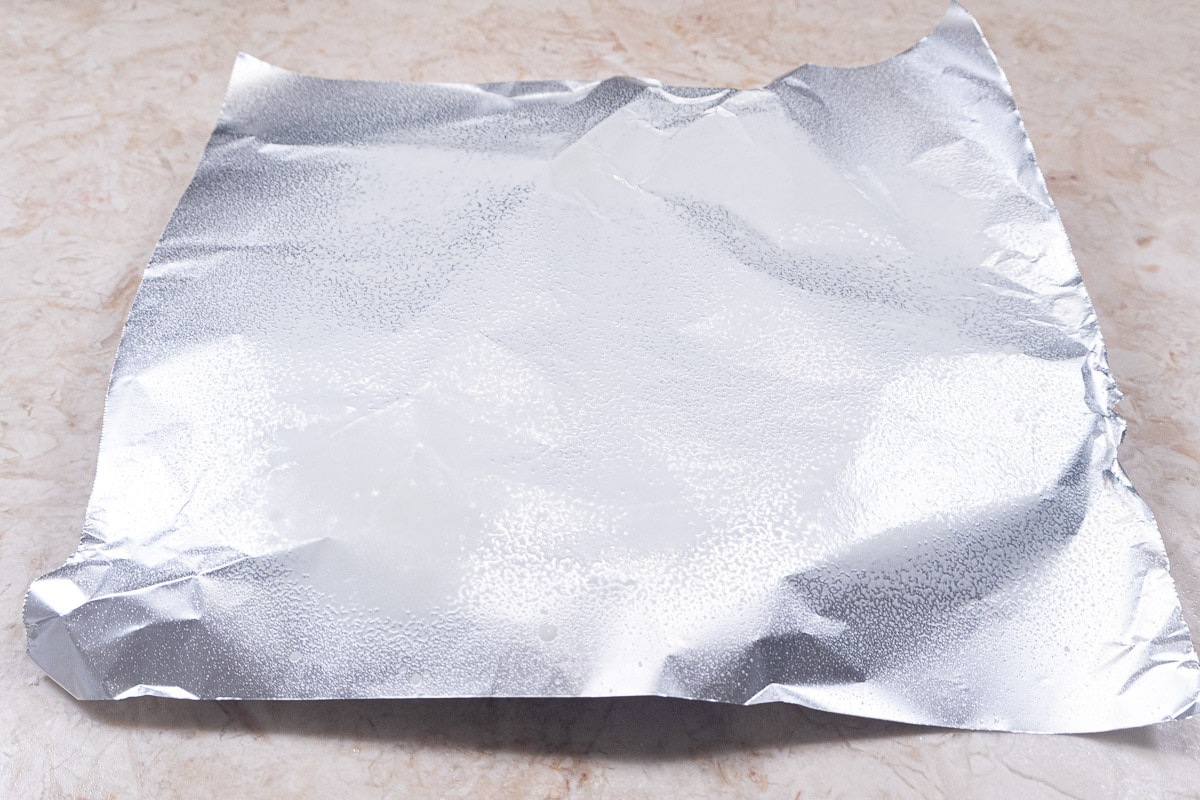 Step 2. Foil is sprayed prior to lining the unbaked crust.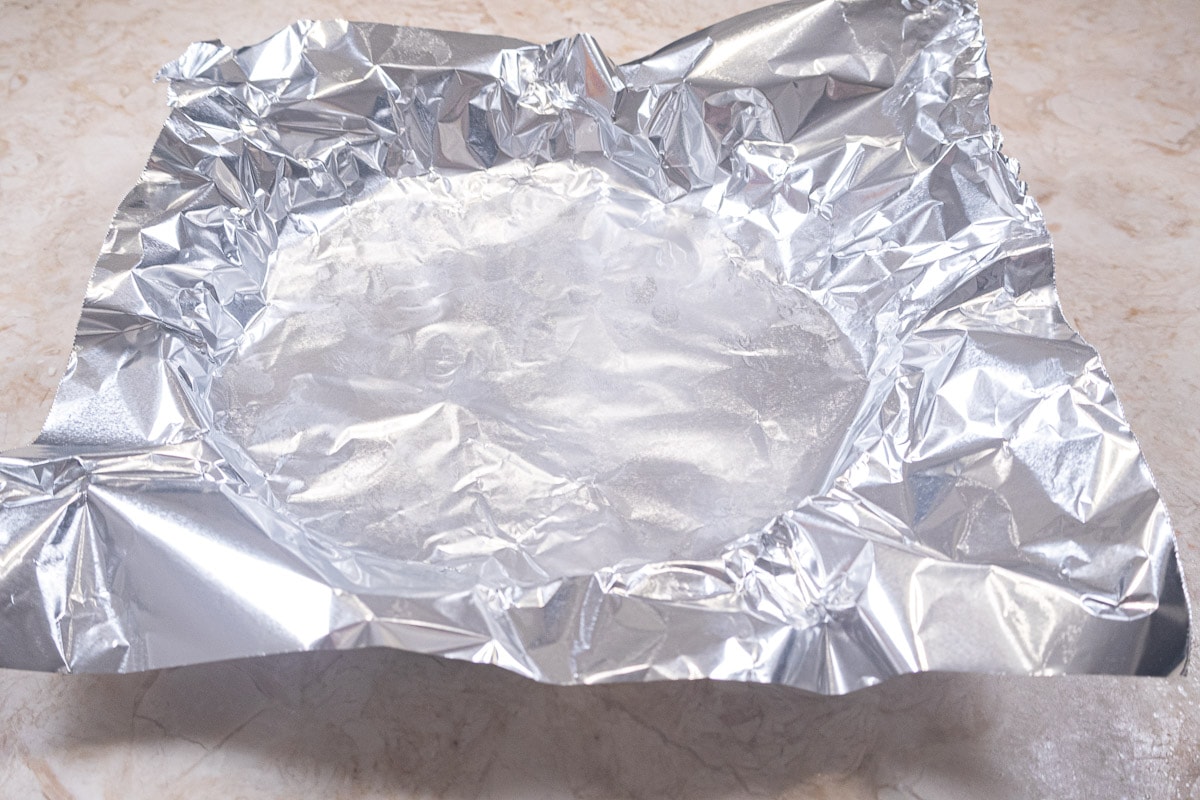 Step 3. The foil if flipped over so the sprayed side is touching the pastry. Fit the foil to the crust.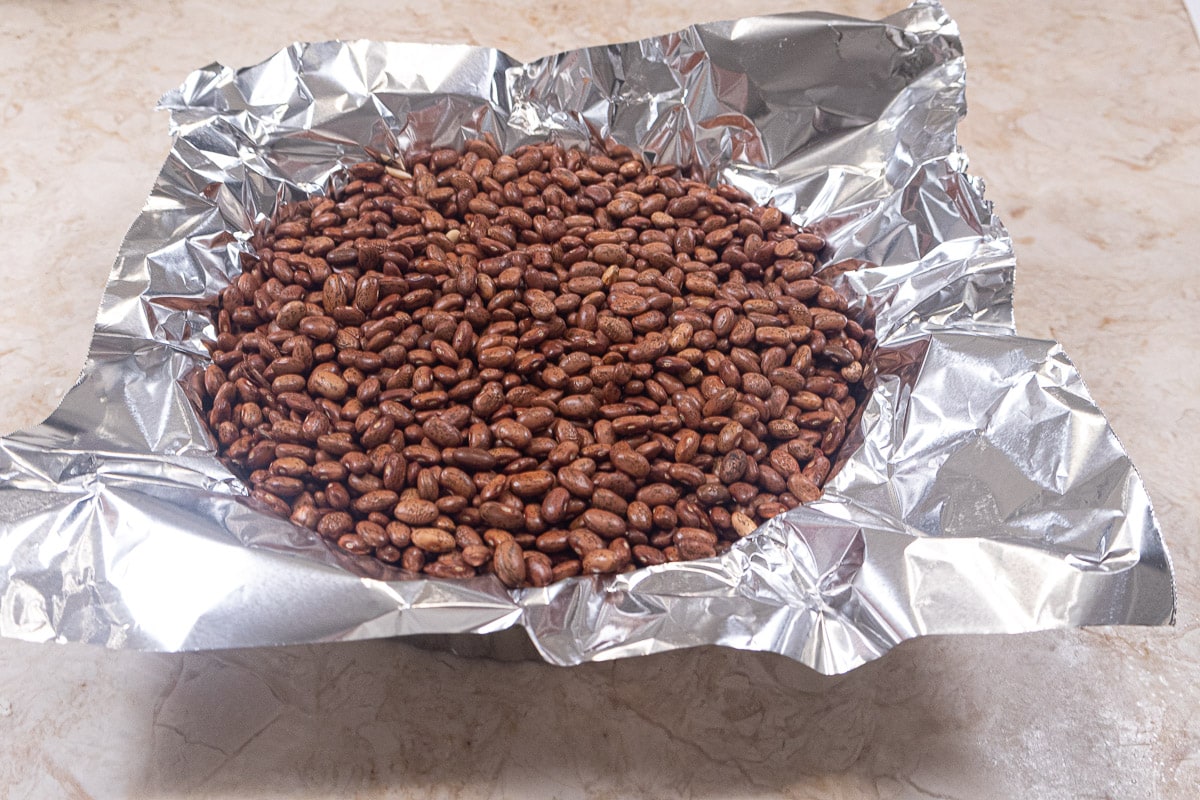 Step 4. It is important that beans or other weights fill the foil lined crust to the top.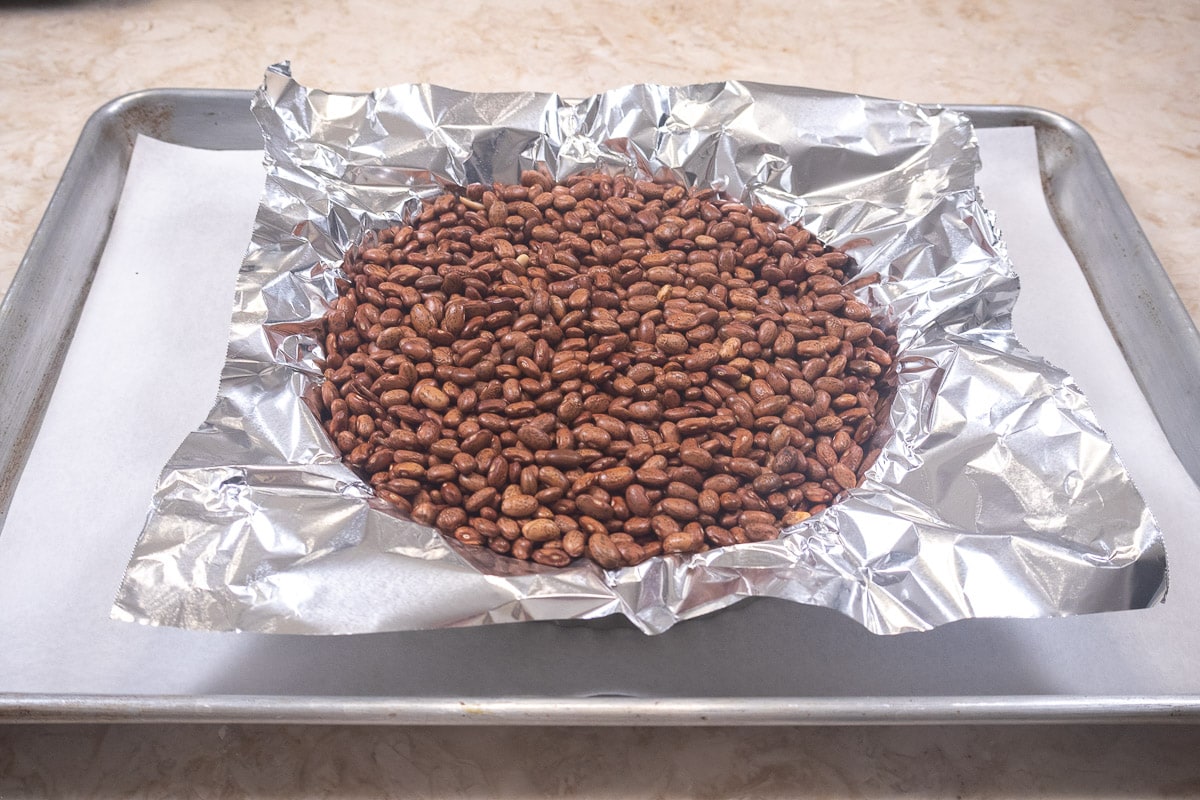 Step 5. The weighted crust is placed on a rimmed baking sheet for easy handling in and out of the oven.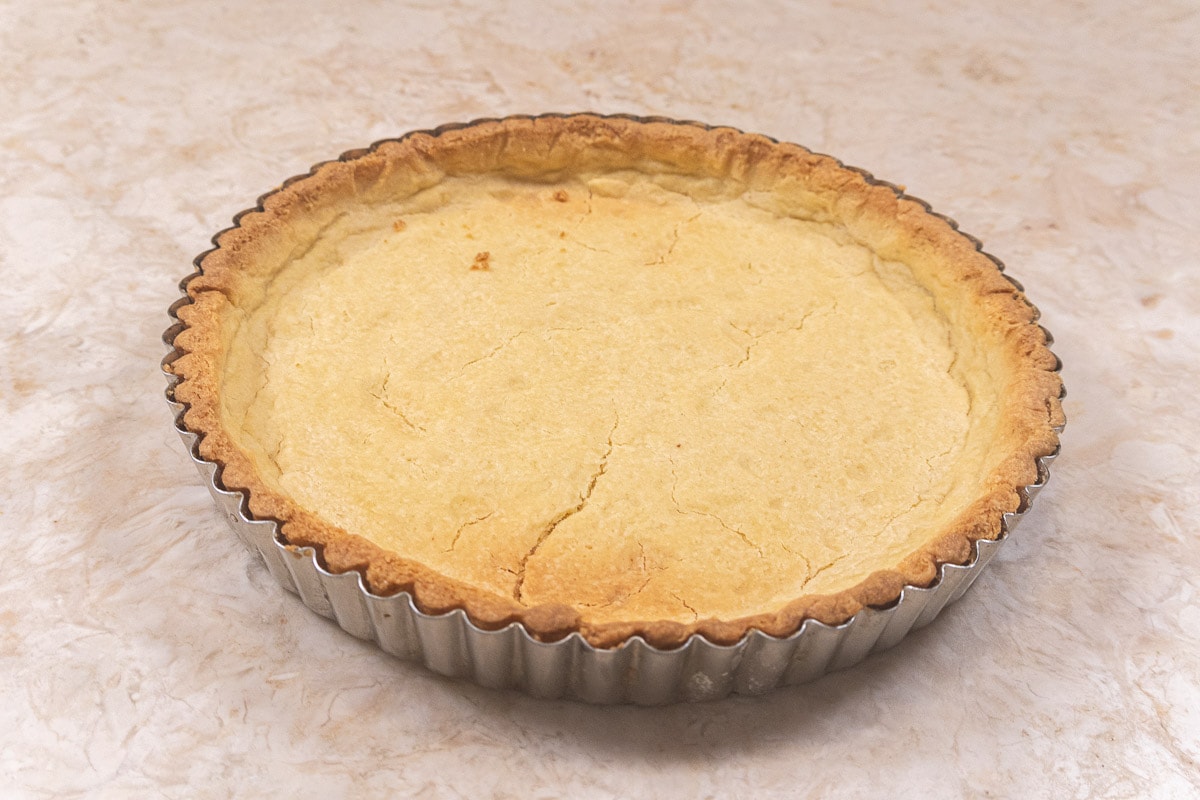 Step 6. The baked crust after the weights are removed. A crack in the crust may appear if slightly over-baked as it does here. That's fine as long as it doesn't go all the way through to the pan.
Chocolate Ganache Ingredients
Left to Right. Back Row: semisweet chocolate, heavy cream. Front Row: Unsalted butter, corn syrup, toasted pecans
Using the ingredients listed in the Recipe Card, go to the Lamington Torte for process shots of the ganache.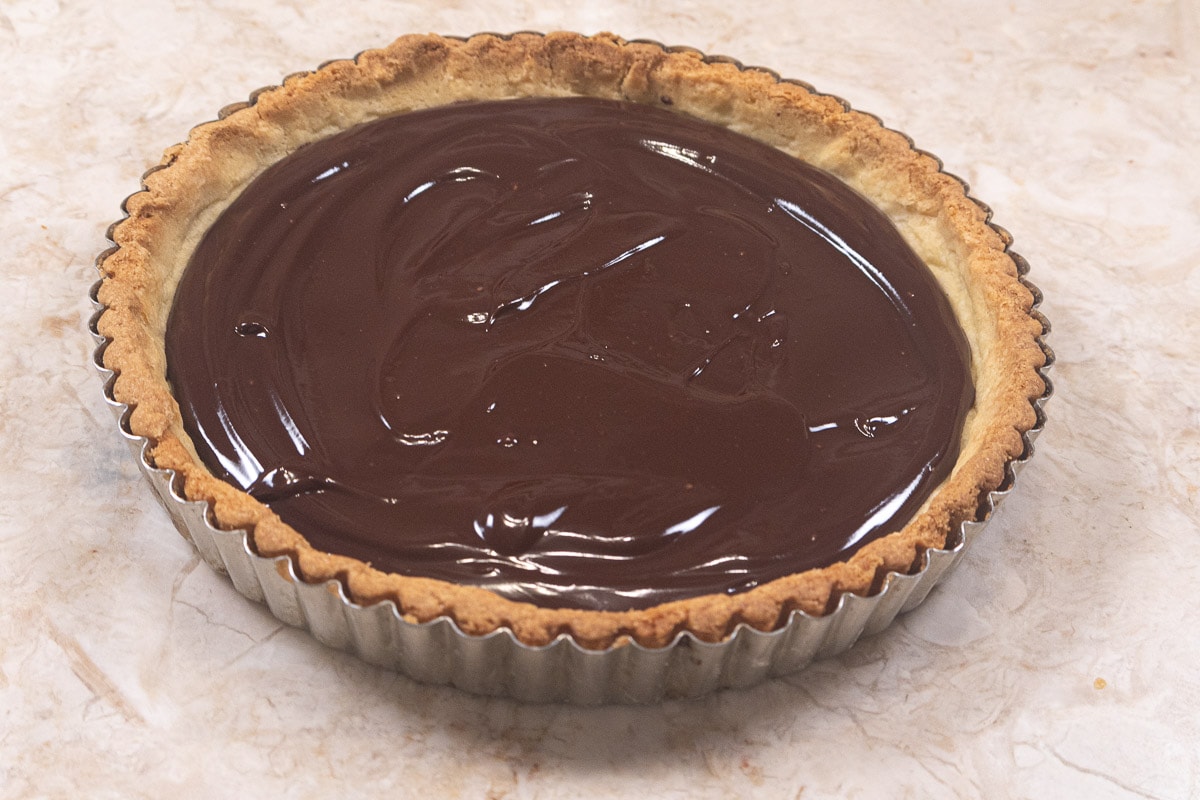 Step 7. The chocolate ganache covers the bottom of the tart shell. Refrigerate or freeze until the top is just set. Do not let it get solid. Reserve the remainder of the ganache. Keep it at room temperature.
Step 8. Pecan halves cover the chocolate ganache. Press them in lightly so they adhere to the ganache.
Caramel Layer
Using the ingredients listed in the Recipe Card, go to our Caramel Pastry for process shots.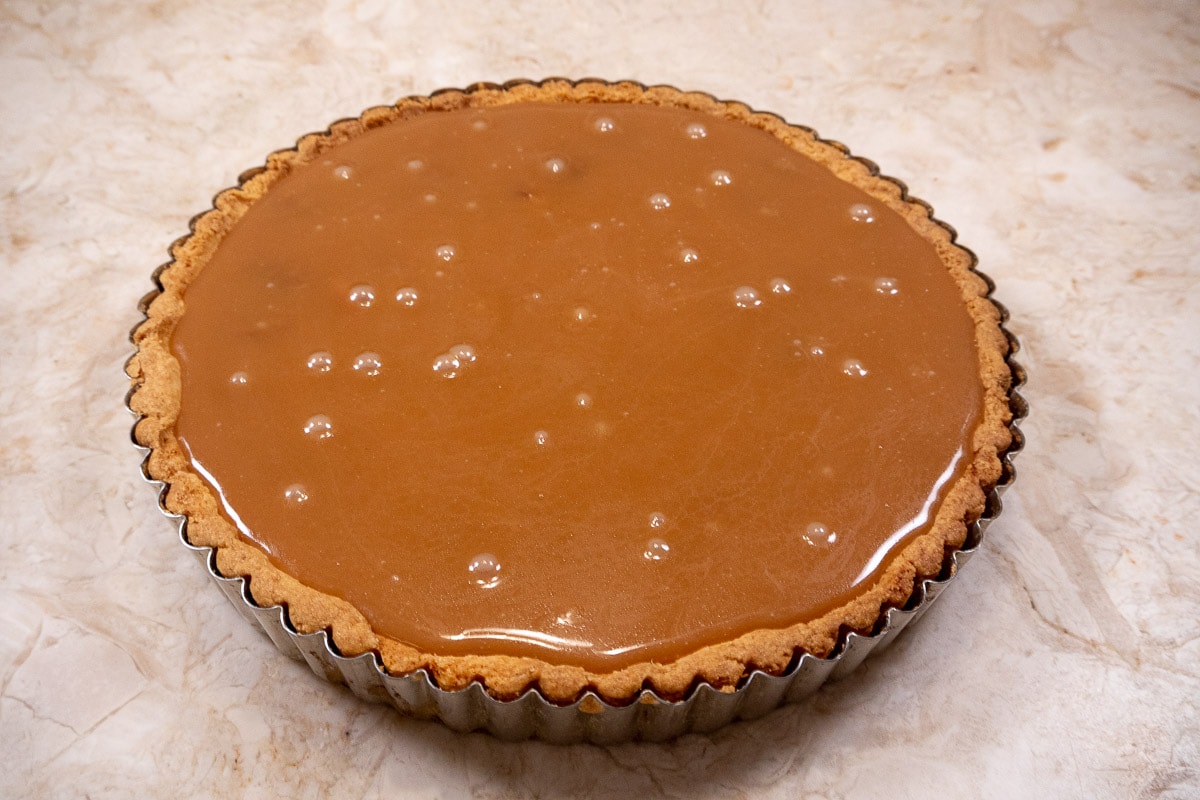 Step 9. Freshly made caramel is poured over the pecans with the resultant air bubbles popping up.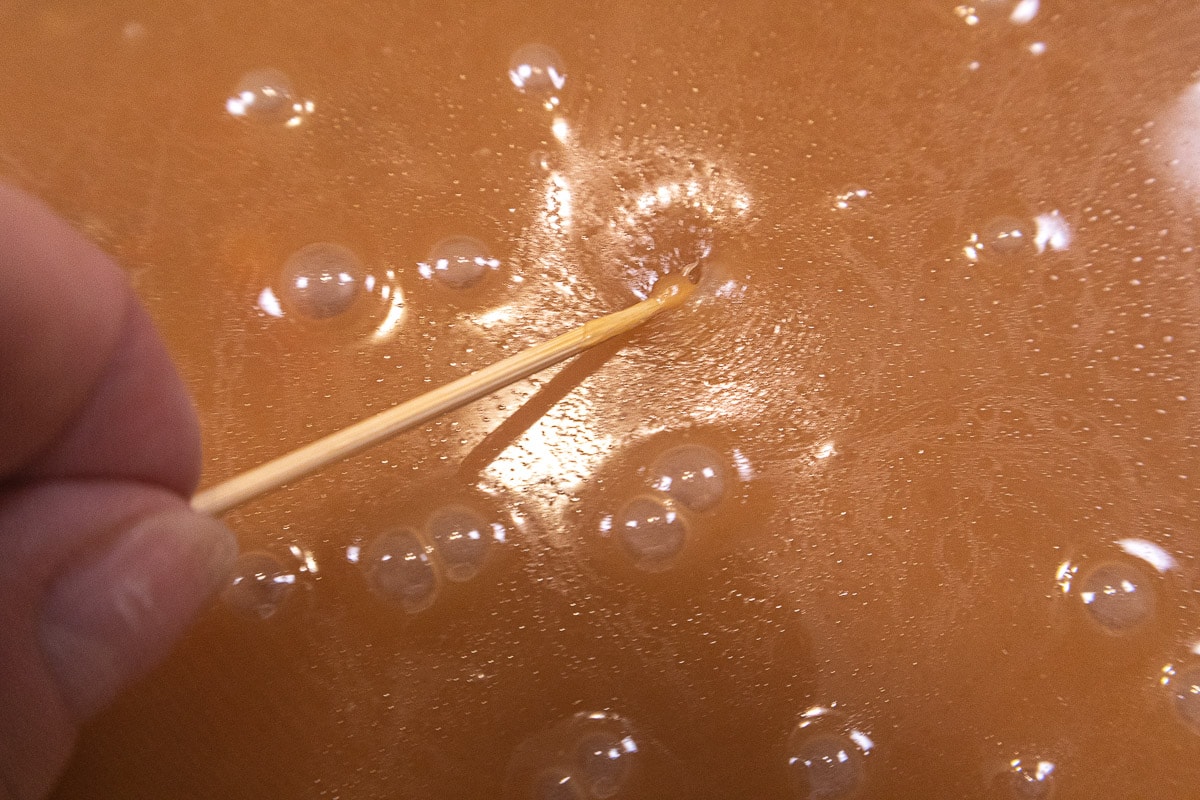 Step 10. Breaking the air bubbles on the caramel layer with a toothpick.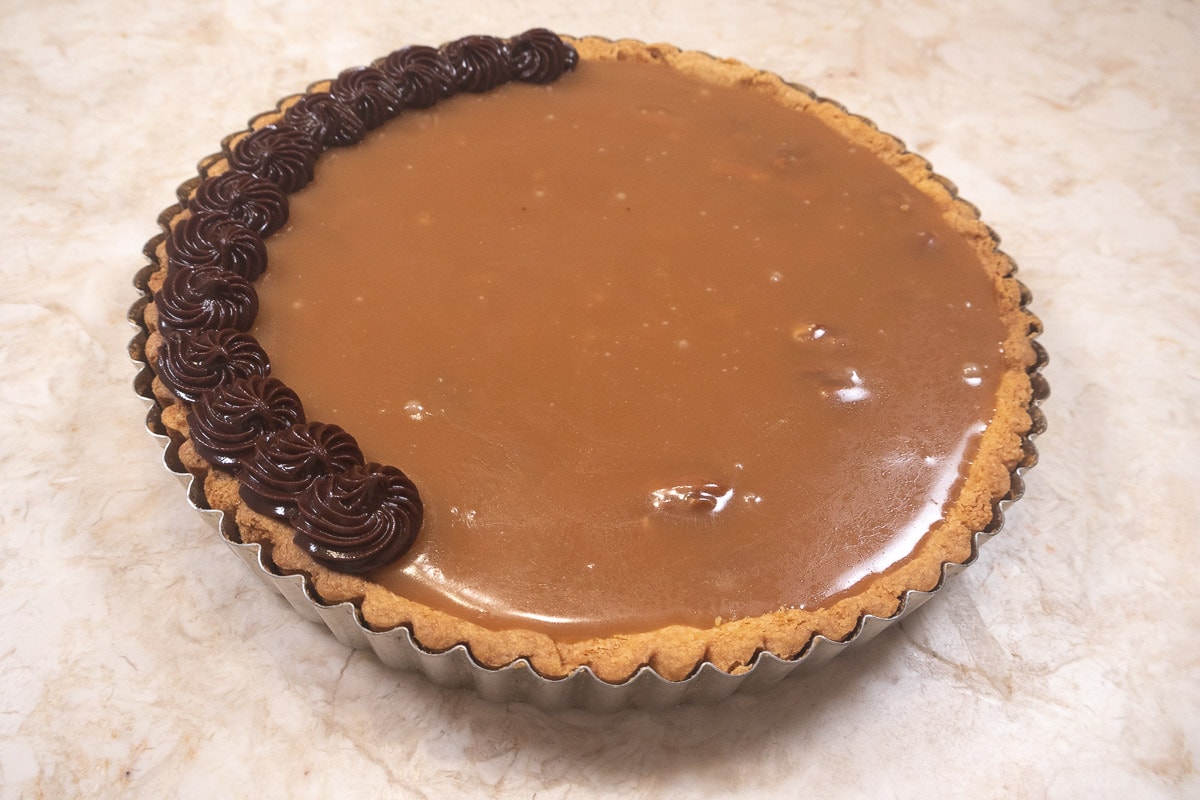 Step 11. Piping an edge around the tart with the reserved chocolate ganache.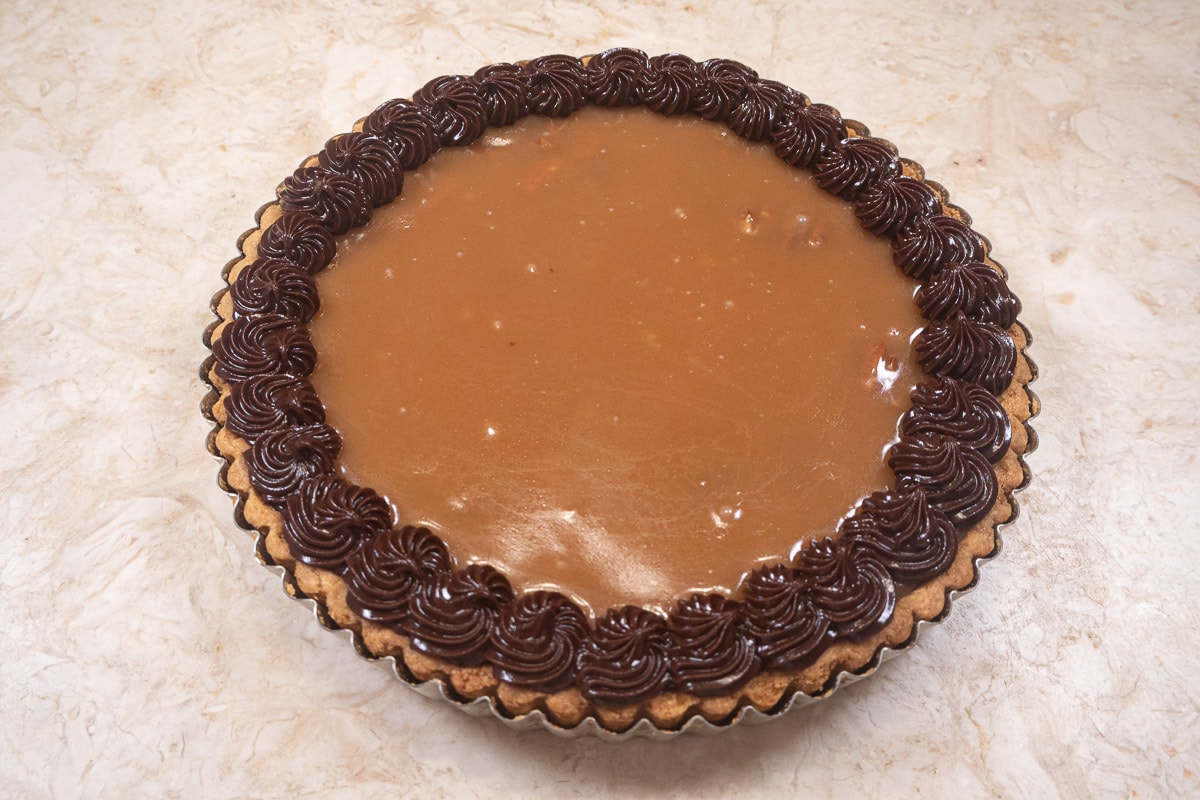 Step 12. The Chocolate Caramel Pecan Tart completely edged. Refrigerate to set.
Equipment
9x1" round tart pan with a removable bottom
Candy thermometer that goes to at least 350°F
Pie Weights such as beans, or ceramic pie weights
Storage
This pecan tart can be made several days ahead and refrigerated. Bring to room temperature to serve. It can also be frozen completely made. After it is made, freeze it, wrap well and store for up to a month. Thaw overnight in the refrigerator.
Top Tip
Spray the bottom of the tart pan with a non-stick-baking spray to prevent the crust from sticking to the bottom of the pan.
Be sure to check out the Warm Chocolate Lava Cakes with Baileys Sauce.