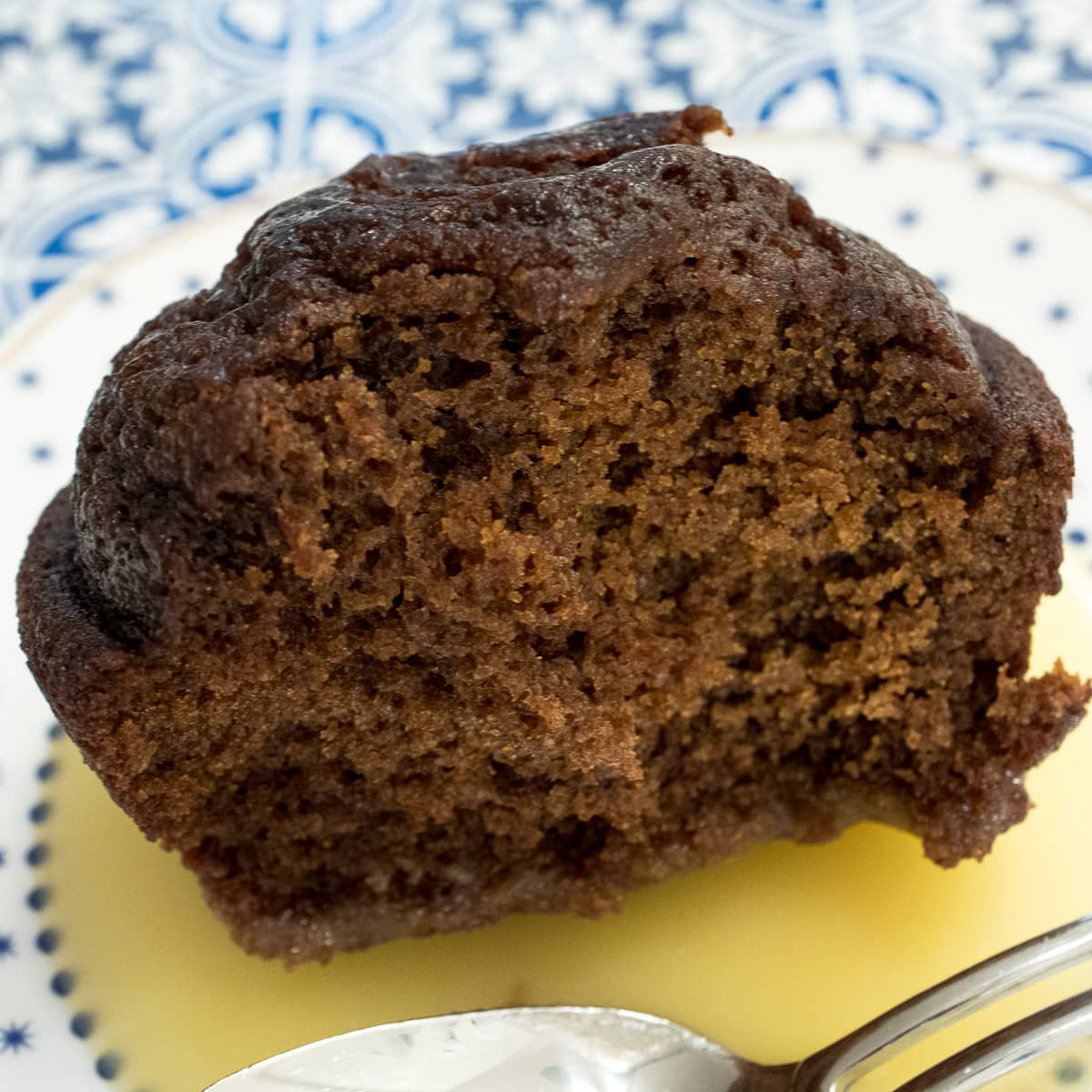 This Gingerbread comes by way of David Lebovitz's blog whose article featured Claudia Fleming's Strout Gingerbread. She was formerly the pastry chef at Gramercy Tavern in New York and wrote The Last Course It has recently been reprinted with additional recipes.
While the original was baked in a loaf pan, I chose to make this Gingerbread into individual servings with a rich Orange Sauce which is based on the sauce for Crepes Suzette. If you do make it in a 9x5 loaf pan, David says there will be batter left over as she uses a deeper loaf pan
This Gingerbread is very dark, very moist, very spicy, and really easy to make – perfect after the holidays where all the stops are pulled out. I tweaked it just slightly adding one ingredient and upping another one.
Warming both the Gingerbread and sauce makes the perfect end to an after holiday dinner.
Claudia Fleming's Stout Gingerbread
1 cup stout*
1 cup light molasses
1 ½ teaspoons baking soda
1 tablespoon grated fresh ginger
2 cups all-purpose flour (280 grams or 10 ounces)
2 tablespoons ground ginger
1 ½ teaspoons baking powder
1 teaspoon coarse ground black pepper
¾ teaspoon cinnamon
½ teaspoon cloves
¼ teaspoon nutmeg
¼ teaspoon cardamom
3 large eggs
½ cup granulated sugar (100 grams or 3 ½ ounces)
½ cup packed dark brown sugar (100 grams or 3 ½ ounces)
¾ cup vegetable oil
*I used Guinness Extra Stout. I know they also make just plain Stout. From what I gather, there isn't a lot of difference in taste so I'm assuming either can be used.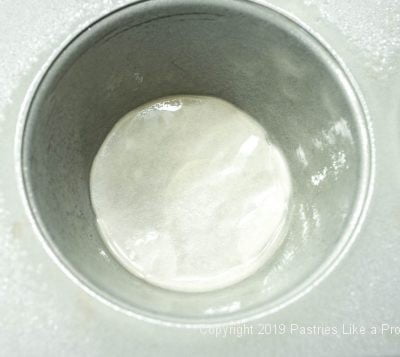 Preheat the oven to 350°F. Trace around the bottom of a Texas-size muffin cup. Cut out six little rounds out of parchment paper. Spray the cups, including the parchment rounds well with a nonstick spray. Set aside.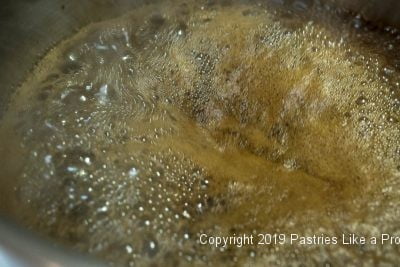 In a medium saucepan, heat the stout and molasses until it comes to a boil. Remove from the heat and stir in the baking soda which will foam. Set aside to cool.
In the meantime, grate or finely cut the fresh ginger. It is easy to remove the fine paper thin peel using a serrated spoon to scrape it off.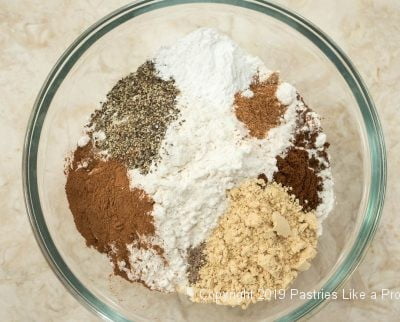 Combine the flour, both gingers, baking powder, black pepper, cinnamon, cloves, nutmeg, and cardamom in a bowl. Whisk to combine.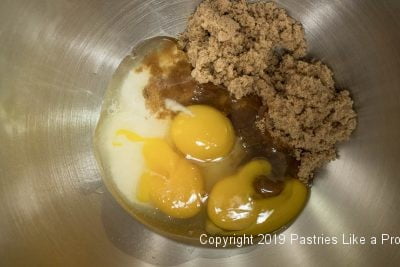 In the bowl of a mixer, add the eggs and both sugars. Mix on medium until completely combined.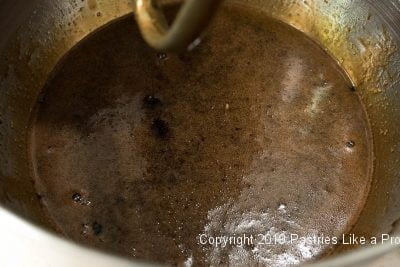 Mix in the oil. Add the cooled molasses and stout.
Add the flour mixture and mix on medium until combined. Divide the batter between the six Texas muffin cups filling about ¾ full.
Bake for about 30 minutes until a tester comes out clean.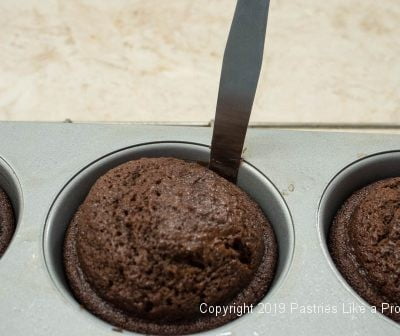 Upon removing the Gingerbread, go around the edges of the cups with a small metal spatula to loosen them. Despite spraying the tins, this batter sticks like mad.
Cool completely in the tin. Turn out, remove the parchment and turn right side up.
Serve warm with the orange sauce from Stuffed French Toast with Orange Sauce.
Yield: 9 Individual Gingerbread
To Store: These are good keepers and will last around 5 days at room temperature. They also freeze well.