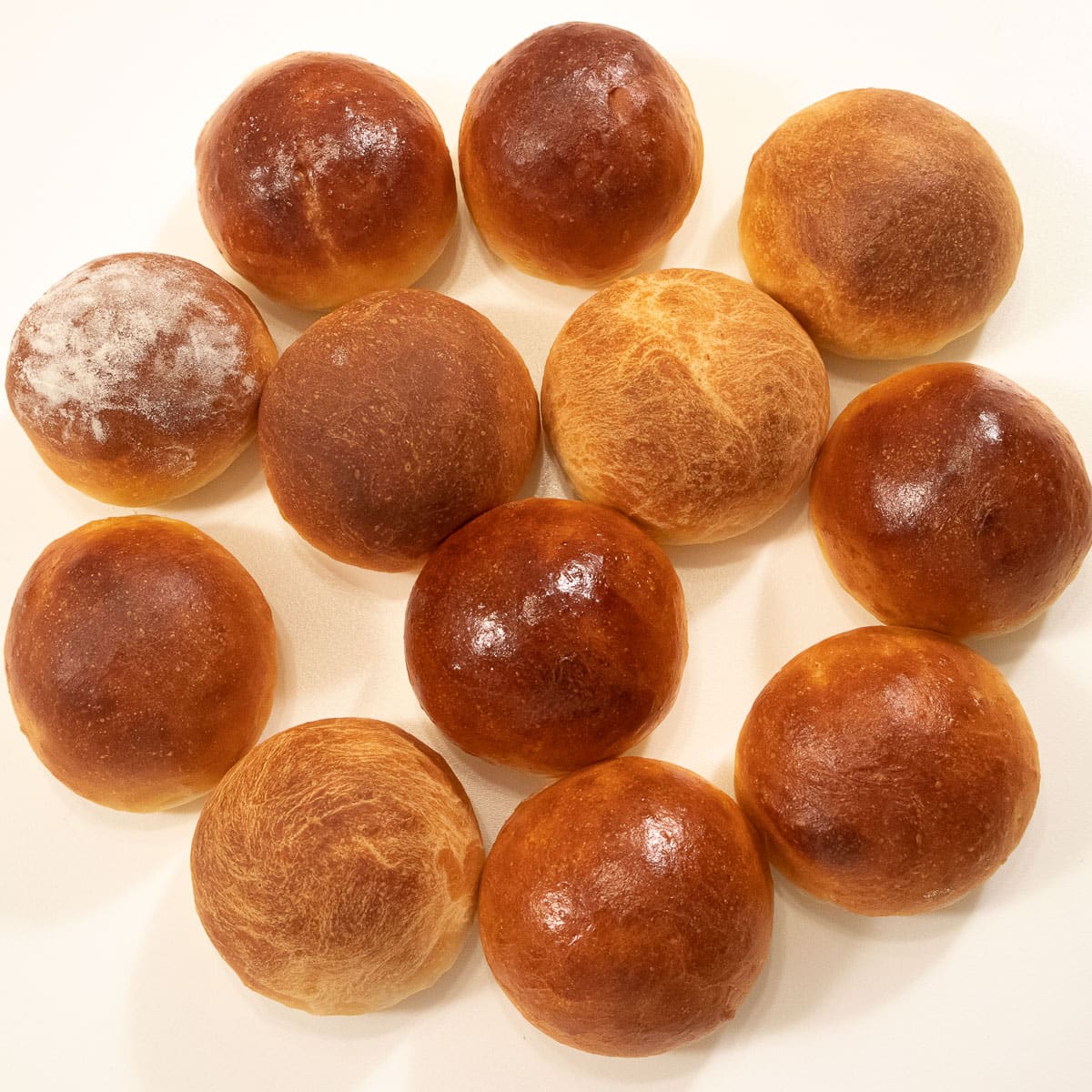 Glazes for Baked Goods demonstrates the different finishes that can be applied to breads and baked goods. Those shiny crusts you see in a bakers window is because the bread, cookies or other products have been glazed or washed as it is also called to look more enticing.
Why Glaze
A very good explanation of what takes place when glazed comes from Cook's Illustrated. "To create dark, burnished crusts on their loaves, professional bakers brush milk, egg, or water onto the surface of the risen dough before baking. Each of these washes enhances browning by triggering the Maillard reaction, in which carbohydrates and proteins recombine under heat to produce new flavor compounds (and deeper color). But each does it a different way for a slightly different finish.
Milk's naturally occurring sugars work in conjunction with proteins from the flour. In an egg wash, the egg itself contains proteins necessary for browning. Water, on the other hand, causes some of the starches on the surface of the dough to break down into glucose. Once the water evaporates, the glucose interacts with the flour proteins to create browning."
While I agree with the explanation in the main, a lot of bakers use a special spray to speed up production. The point is, everyone likes a shiny crust to a lot of breads and baked goods.
While glazes are most often used to enhance the appearance of baked goods, they also can act as glue for seeds, sugars or crumbs.
Rose Levy Beranbaum reminds us in an article in Epicurious, "If using an egg glaze, do not use steam during baking, as it will dull the shine.
Browning/Shine Depend Upon the Dough Underneath – Lean or Rich
No matter what Glazes for Baked Goods are used, it also depends upon what's underneath the glaze. If the dough is lean (water, flour, yeast and salt) the shine won't be as intense. These products usually are washed with water or egg white. Rich doughs (milk, flour, yeast, salt, eggs and sugar at a minimum) are great to use with egg, egg yolk, cream or a mixture of egg and cream. More on that below.
But which glaze for what baked goods. What does each do? Are all equal? Here's some help. There are about 12 glazes and one I haven't used before but will pass on. I'm going to list these in the order of the shine they will give.
You will see there are dramatic differences and almost no difference. The choice is yours.
Applying the Glaze
Brush on the glazes with a pastry brush. Try not to let it run down the sides onto the parchment paper lining the tray. This is especially true with egg glazes as the can seal the product to the parchment, not allowing them to expand fully.
If the glaze is too thick to go on smoothly, add a bit of water, milk or cream to thin it out but not too much.
Glazes for Baked Goods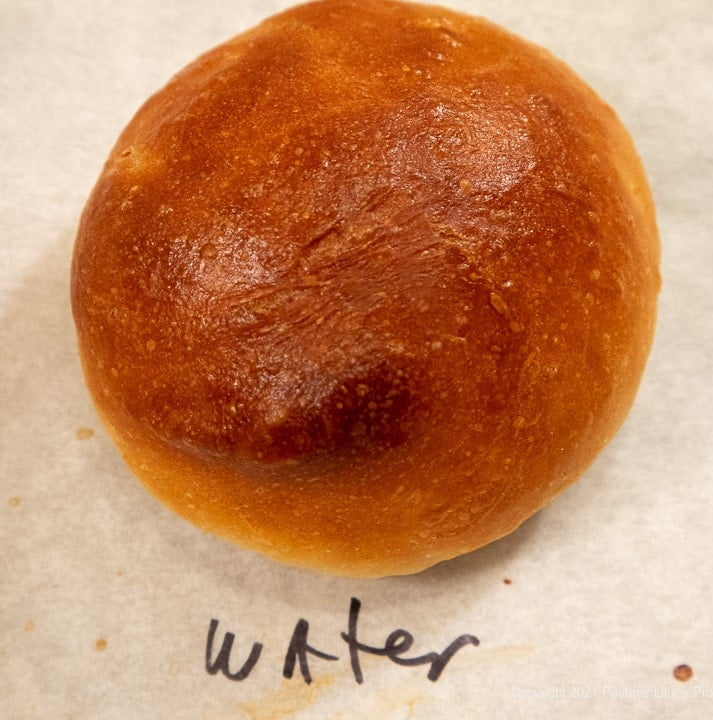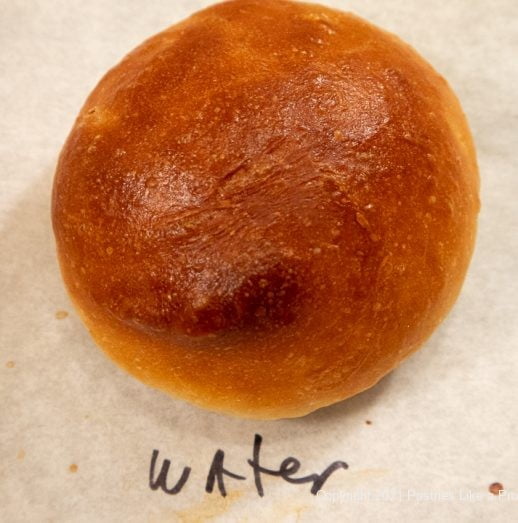 Water – Applied just before baking by spritzing or brushing. The water delays a crust forming allowing yeasted breads to expand more before setting. Very little in the way of shine.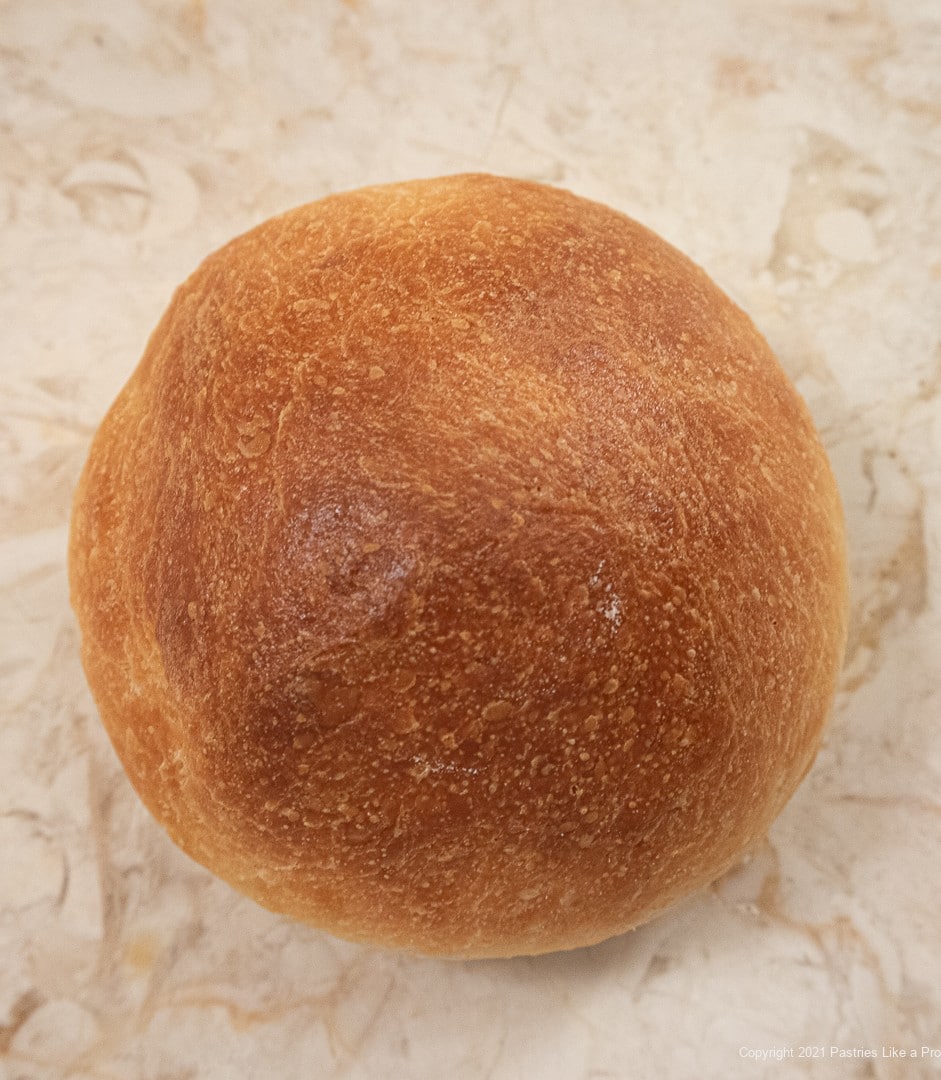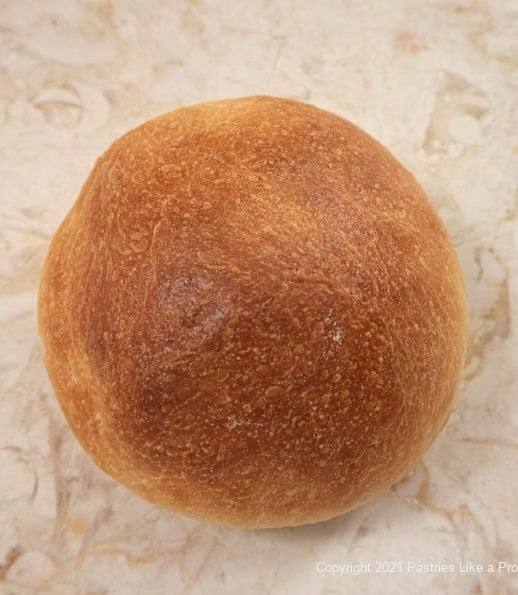 Milk – The sugars in the milk aid in browning the crust. Brush on before baking.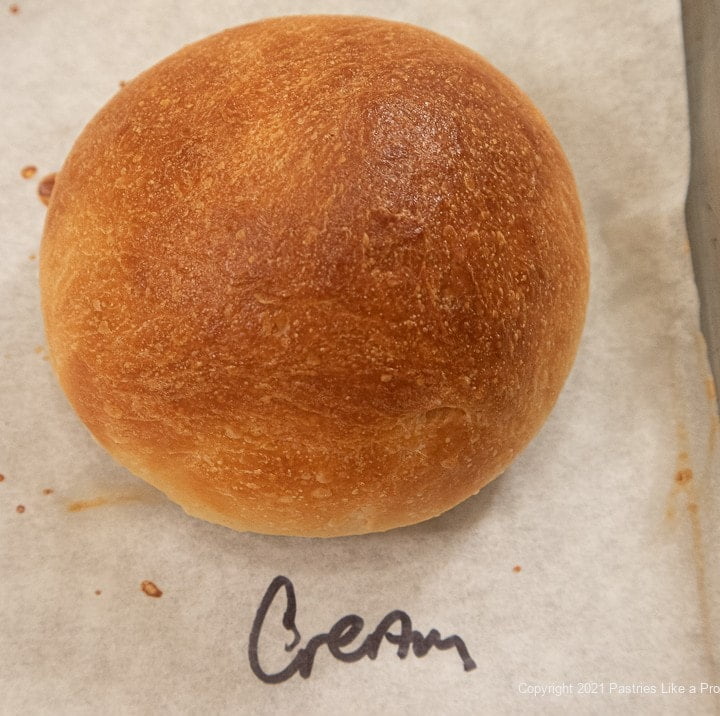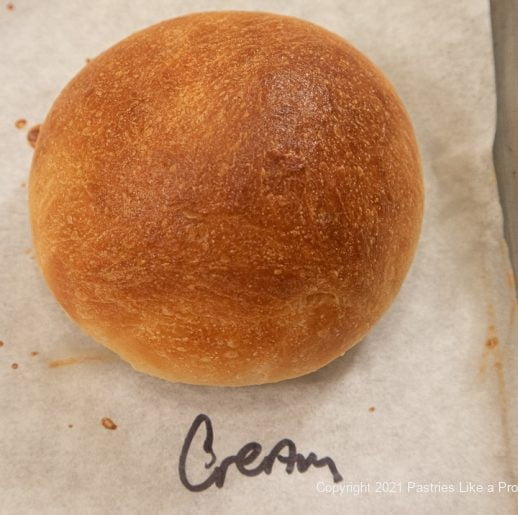 Cream - Same as milk.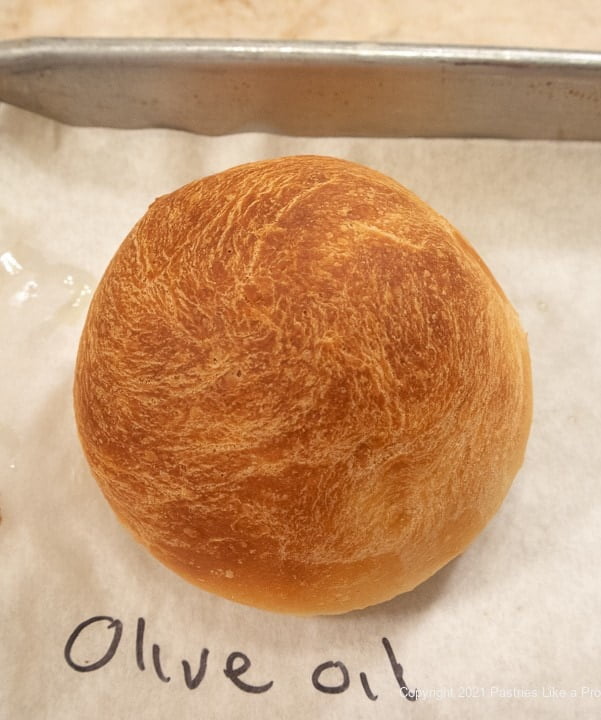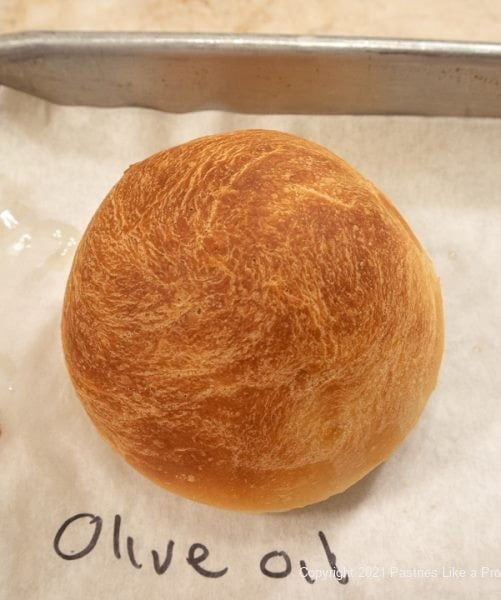 Olive Oil or other oils such as Garlic Oil - It can be brushed on before and after baking. No shine but used for flavor, especially since garlic, herbs, etc. can be added. It makes a chewy crust.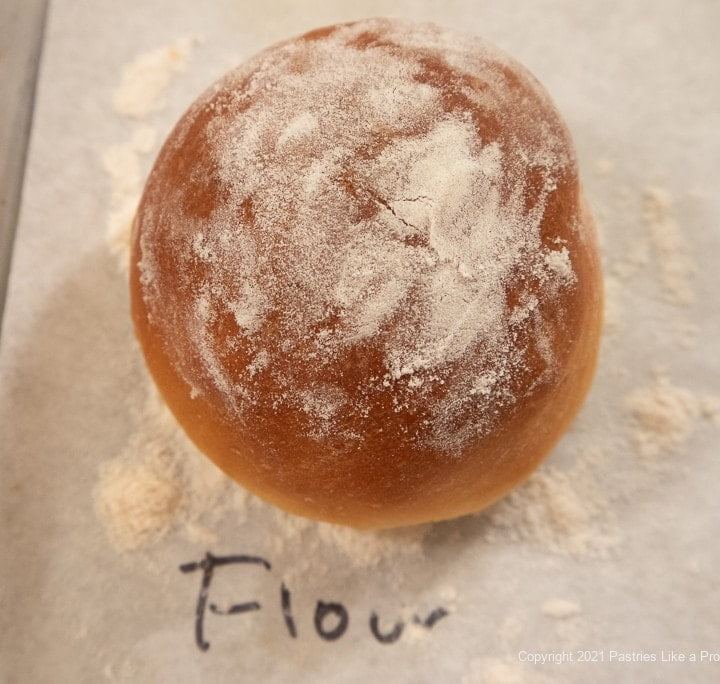 Flour – while not a glaze, it is often used with bread, especially sour dough bread. It gives a rustic finish or it can be stenciled for a more elegant finish. Provides a chewy crust. Always before baking. Spray the dough very lightly with water and sprinkle with flour.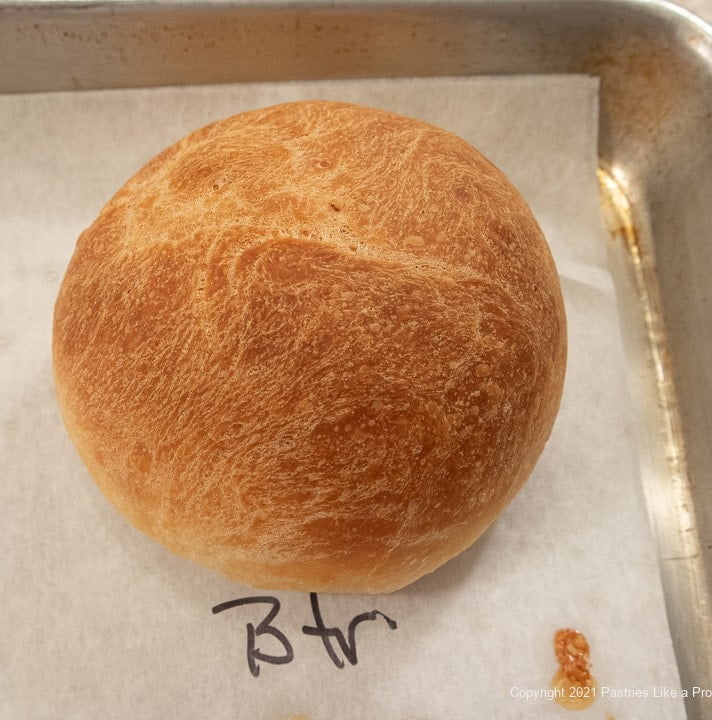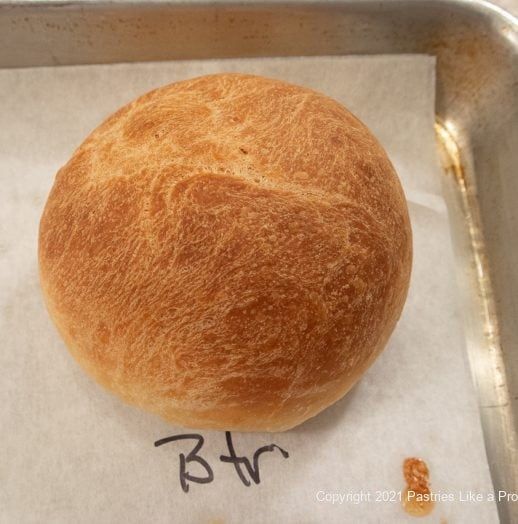 Melted Butter – this can be applied before or after baking. It softens the crust and adds some browning but not a lot of shine.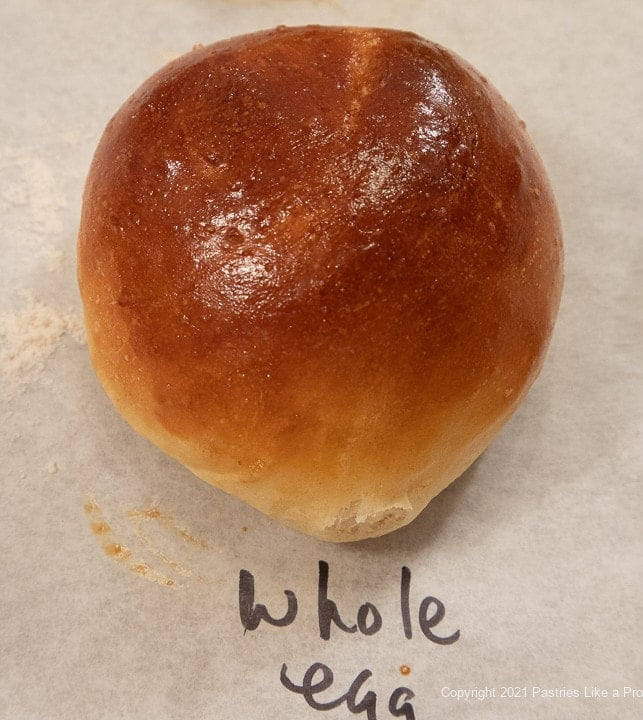 Whole Egg – the egg is beaten to mix the white and yolk completely. Adding about 1 teaspoon of water makes it brush on easier. It adds brown color and shine. Normally applied just before baking, there are instances when it is applied twice for a deeper color.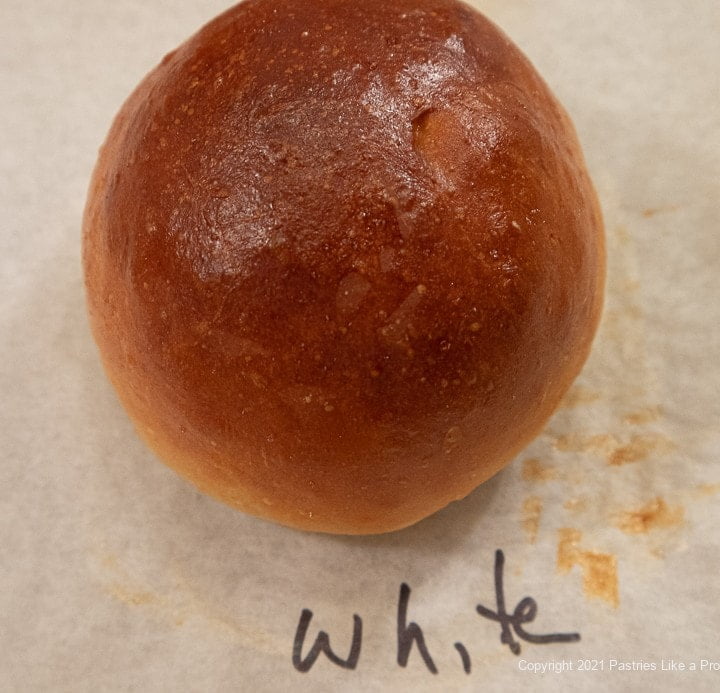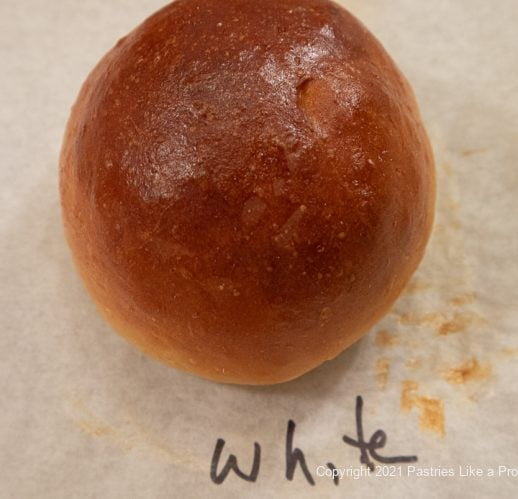 Egg White – usually applied with lean doughs, the white is beaten till foamy. ½ teaspoon water can be added if desired but I usually use it without water. This is perfect used as glue to hold seeds, etc. on during baking. Always apply just before baking.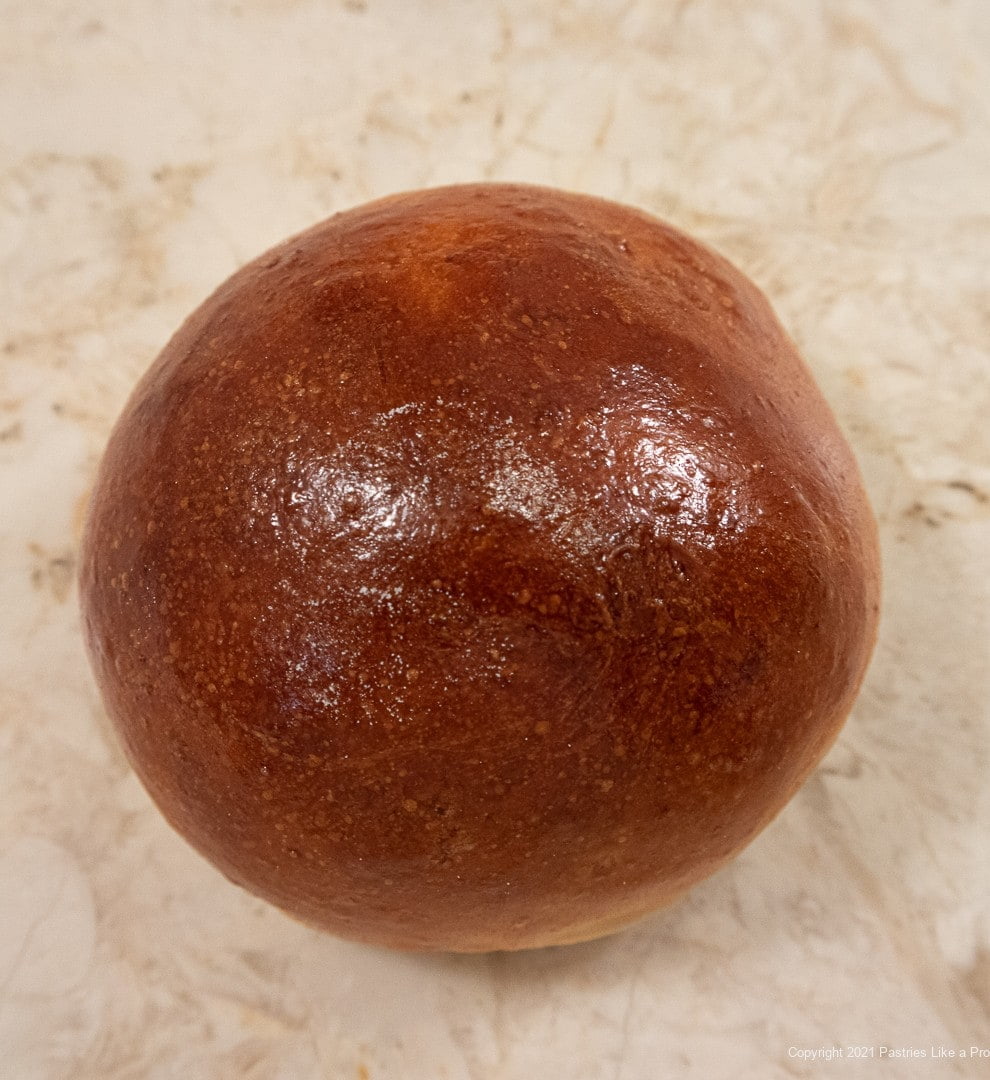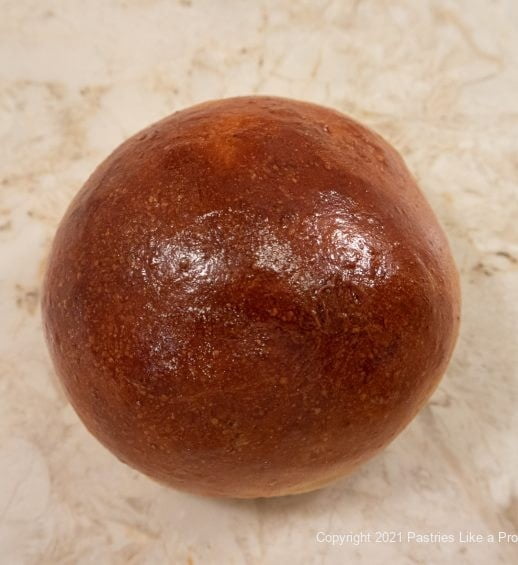 Egg Yolk – mixing an egg yolk with a ½ teaspoon of water and applied just before baking will give a deeply browned crust and the most shine.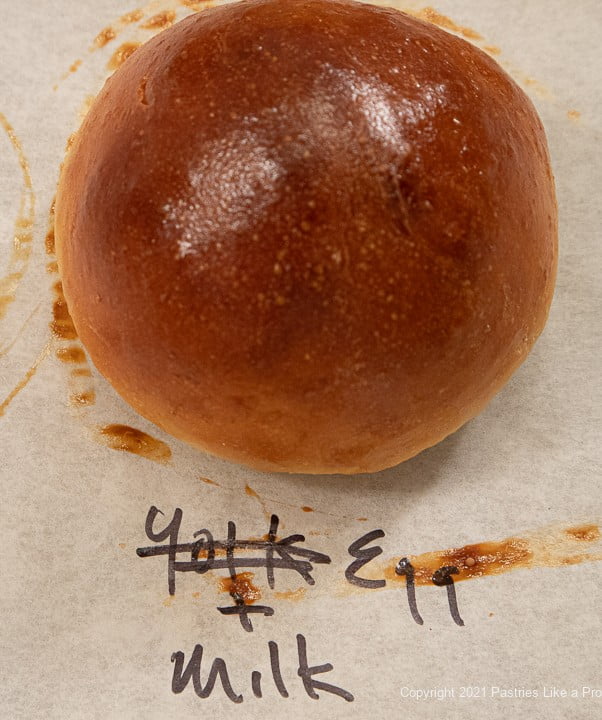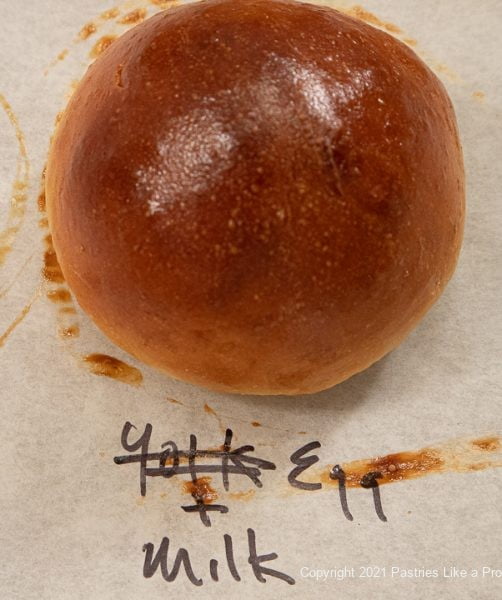 Egg with Milk – Combine an egg yolk with a teaspoon or two of milk gives a deeper shine and a softer crust than yolk alone. Apply just before baking.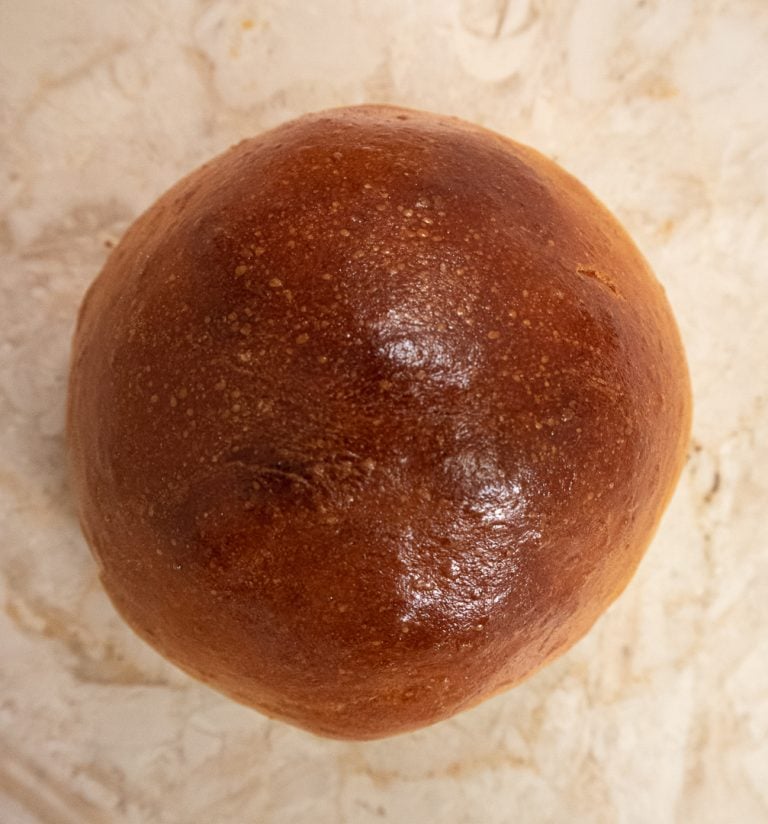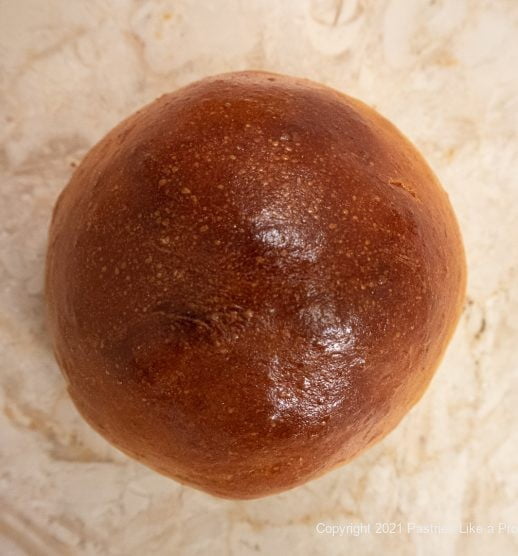 Egg with Cream – This and the plain egg yolk are the deepest color, almost mahogany, and most shine. It is used for rich doughs and applied just before baking.
Cornstarch – makes a shiny, hard crust. Can be applied before or after baking while the product is still hot. Here is the recipe.
1 ½ teaspoons cornstarch
6 tablespoons water, divided
Whisk the cornstarch with 2 tablespoons of water. Heat the remaining water to a boil and stirin the cornstarch mixture. Simmer until thickened and translucent, about 30 seconds to a minute. Cool to room temperature. Apply just before baking.
Honey or Sweetners - I don't use these because they generally stay somewhat sticky. Apply after baking.
Other Recipes you Might Like: