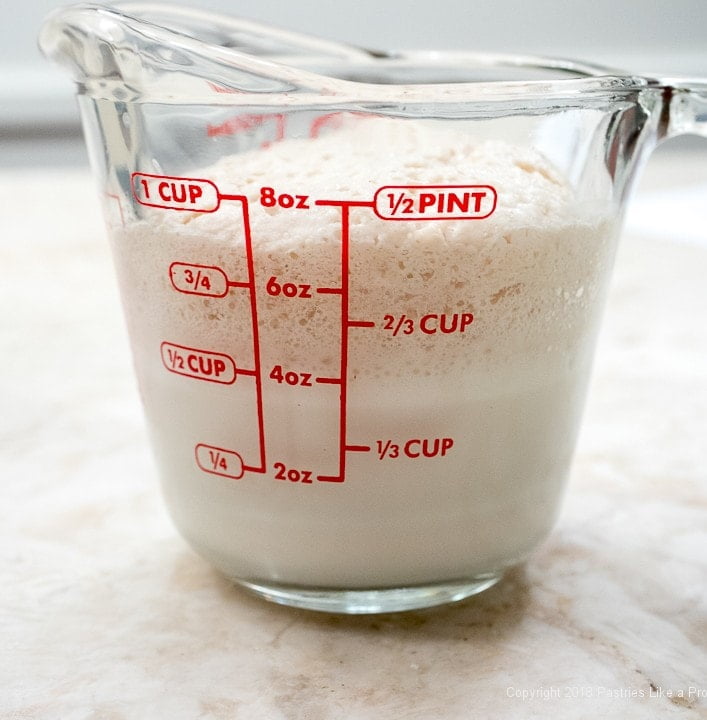 This chart gives you the volume, grams and ounces of ingredients. I will be adding more ingredients as we go along. These are the exact measurements we used at the bakery so I know they are accurate and accepted in the industry.
I encourage everyone to use scales. It is so much faster and more accurate than volume. Volume is good for liquids and there is a chart for that.
Do not fall into the trap of thinking dry and liquid ounces are the same. They are not.
Ingredient Conversion Chart
INGREDIENT
VOLUME
GRAMS
OUNCES
Baking Powder




Baking Soda

1 teaspoon

1 teaspoon

5

6

.20

.211

Butter
4 sticks or 2 cups
454
16
Butter
1 stick
114
4
Butter
1 tablespoon
15
½
Cinnamon
1 teaspoon
3
.095
Cocoa, sifted
1 cup
85
3
Cocoa, unsifted
1 cup
100
3 ½
Coconut, sweetened
1 cup
85
3
Cornmeal
1 cup
150
5 ⅓
Corn Syrup
1 cup
255
9
Cream of Coconut
1 cup
280
10
Eggs, large
58
2
Egg Yolk, large
17
.67
Egg White, large
32
1.12
Flour, All Purpose sifted
1 cup
114
4
Flour, All Purpose unsifted
1 cup
140
5
Flour, Bread sifted
1 cup
114
4
Flour, Bread unsifted
1 cup
140
5
Flour, Cake sifted
1 cup
100
3 ½ ounces
Flour, Cake unsifted
1 cup
125
4 ½ ounces
Gelatin, powdered
1 teaspoon
3
.033
Graham Cracker Crumbs
1 cup
140
5
Honey
1 cup
340
12
Peanut Butter, smooth
1 cup
255
9
Raisins, bakers (moist)
1 cup
170
6
Raisins, regular (dried)
1 cup
140
5
Raspberry Jam, seedless
1 cup
260
9
Salt
1 teaspoon
5
.20
Sour Cream
1 cup
225
8
Sugar, brown
1 cup (packed)
200
7
Sugar, granulated
1 cup
200
7
Sugar, powdered sifted
1 cup
90
3
Sugar, powdered unsifted
1 cup
130
4 ½
Water
1 cup
225
8