Spooning the crust is something we did at the bakery which saved many a product when we released it from the pan. This tip will keep your end product looking pristine after releasing it.
Pre-baked crusts can have a gap between the pan the and crust. When a topping is added it can often leak down into that gap making it difficult to release. The technique I came up with at the bakery solves the problem enabling it to be released cleanly and easily.
Where does leaking happen
Cheesecakes, lemon bars and other bar type cookies are good candidates for spooning the crust. I mention it in my latest book, Craving Cookies. It's simple and effective. Examples of this technique on my blog can be found in Pecan Bars, Updated Lemon bars, Sour Cream Cheesecake and Apple Crisp Cheesecake.
Spooning the Crust fixes that problem
Immediately after the crust is baked or partially baked, use the back tip of a spoon to reattach the crust to the side of the pan by gently pushing the crust back to the edge of the pan. Simply place the tip of the spoon between the gap and the crust. Drag it straight down the edge of the pan with a bit of pressure and the crust will adhere. This will prevent the liquid ingredients from seeping down the pulled away edges of the crust.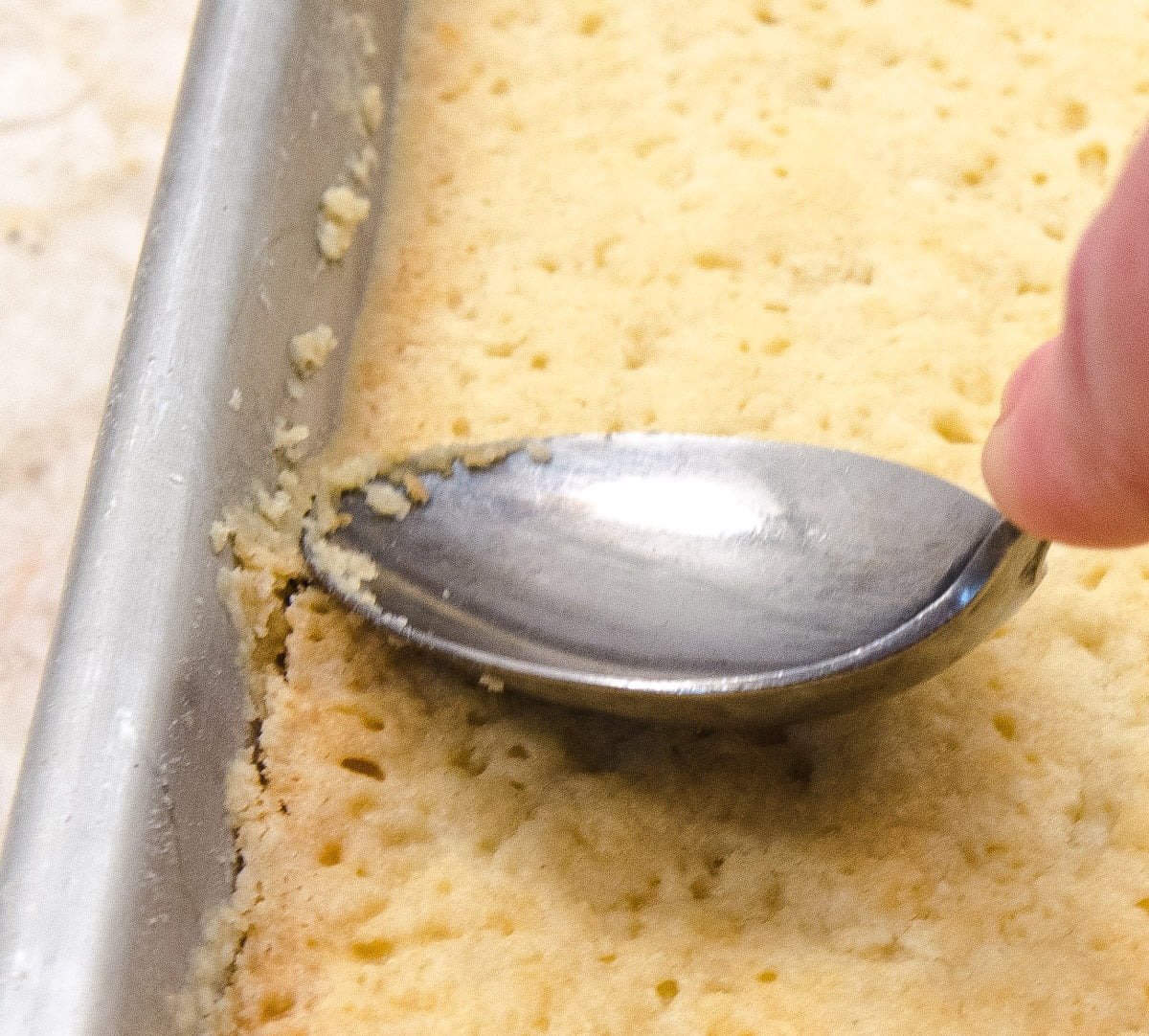 Unbaked Crusts
This technique can also be used to make sure a crust is tightly pressed against the side of the pan even if it isn't being baked such as a graham cracker crust.