What's better than Italian food? Italian Calzones that you can hold in your hand! Eat them for a snack, lunch, supper or just because it seems like a good idea.
One of the things I like so much about this recipe is that it does not use a yeast dough for the crust. That eliminates a lot of waiting time. This crust is so full of flavor and is very easy to use and to make. After the initial roll out of the crusts, I trim them into perfect 9" circles by using an 9" cardboard circle. This isn't because I am seeking perfection, but because it is easier to enclose the filling if the circles are relatively perfect.
The calzone pastry is an all purpose savory pastry that I used for the Goat Cheese Pesto Tart. It makes great crackers rolled fairly thin, brushed with egg white and sprinkled with more cheese.
If you want a really great pastry, use Kerry Gold butter with garlic and herb. Lacking that any butter makes a great savory pastry dough for calzones.
The filling needs to be cold, so it is best to make it a day or two ahead. To make this even more attractive, the calzones freeze and reheat beautifully.
Italian Sausage Filling for Calzones
It is best to make this a day or two before assembling them to make it easier.
½ pound hot Italian sausage, casings removed
½ pound sweet Italian sausage, casings removed
2 to 3 tablespoons oil
½ cup red peppers, diced
½ cup yellow peppers, diced
½ cup green peppers, diced
¾ cup onions, diced
1 large clove garlic, minced
1 ½ cups petite diced tomatoes with juice
3 tablespoons minced parsley
2 tablespoons tomato paste
⅓ cup red wine
½ teaspoon salt
2 teaspoons whole fennel seeds
5 ounces mozzarella, shredded
5 ounces provolone, shredded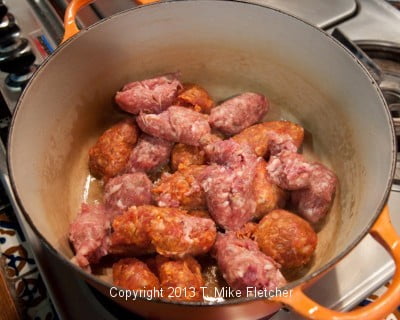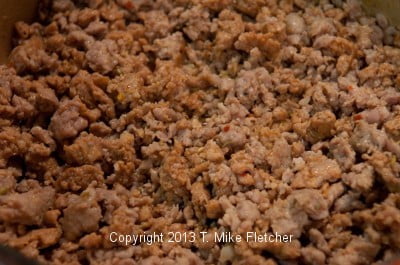 Brown the sausage in oil, breaking sausage into small pieces. Cook completely through. Remove from pan.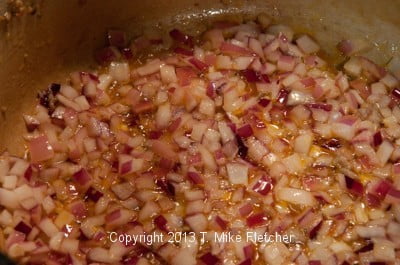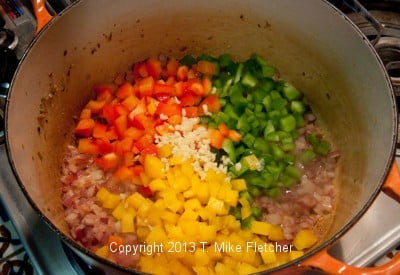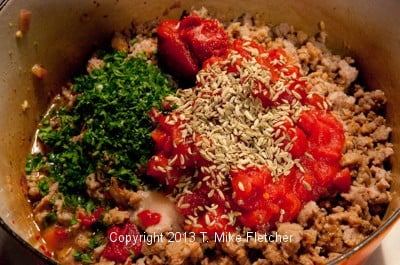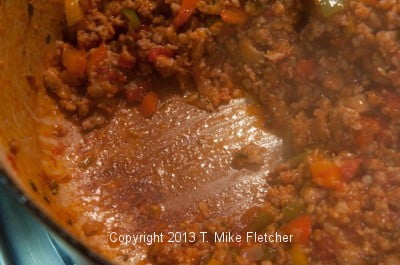 Sauté the onions until translucent. Add the peppers and garlic; sauté until somewhat softened. Return the sausage to the pan and add the tomatoes, parsley, wine, tomato paste, salt, and fennel seed. Simmer until most of the liquid is gone, but do not dry it out completely. Cool.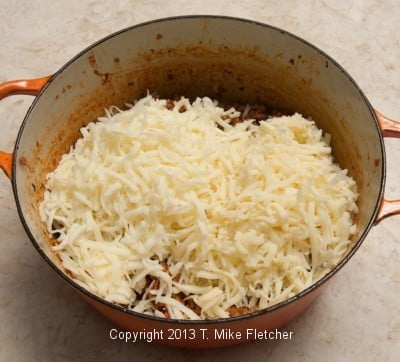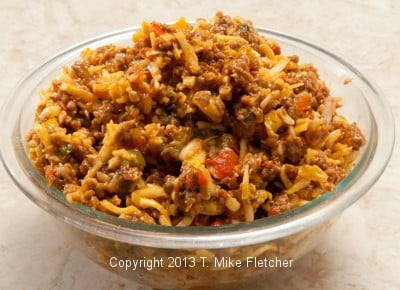 Mix the cheeses together and add to the sausage mixture. Cover and store in cooler.
If using immediately, cool completely first.
Yields: Approximately 990 grams or 2 ⅛ pounds
Asiago Pastry
How to photos for Asiago Pastry
3 ⅔ cups flour (510 grams or 18 ounces)
1 cup grated asiago cheese (114 grams or 4 ounces)
1 teaspoon salt
½ teaspoon cayenne pepper
3 sticks butter, cold and cut into small pieces (340 grams or 12 ounces)
¾ cup ice cold water + additional if needed
Place the flour, Asiago, salt and pepper in a processor bowl. Process several seconds to mix well. Place the butter over the flour mixture and process until cut in coarsely. With the machine running, pour the water in and process until a ball forms. If it doesn't form a ball within a reasonable amount of time, check to see if it is dry.
This is a lot of dough for a small processor. It may be dry on top, but not the bottom. Be very careful when checking, the blade is very sharp. Dump it out if necessary. If the bottom is still wet, turn the dough, so the dry side is on the bottom. Process again. If still a bit dry, add more water, 1 to 2 teaspoons at a time.
The dough weighs approximately, 1160 grams or 2 ½ pounds. Divide into 6 -190 gram or 6 ⅔ ounce balls. Flatten each one into a small round. Chill briefly.
Assembly
Asiago Pastry
Cooled filling
1 egg, well beaten
Preheat the oven to 350°F. Line baking sheets with parchment paper.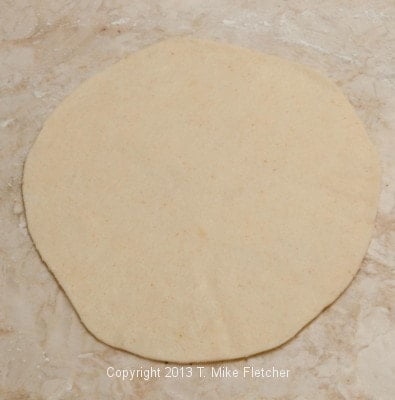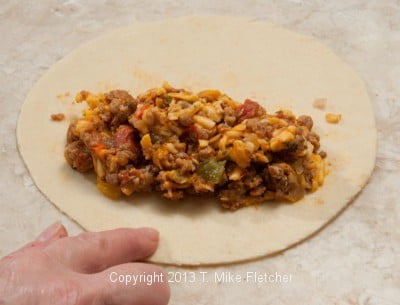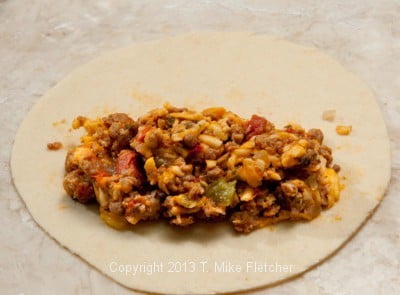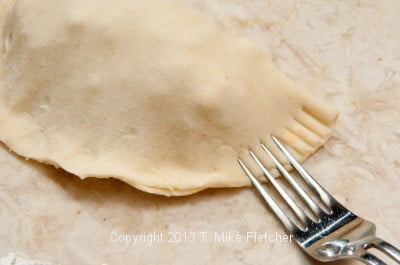 Flatten a ball of dough and roll it into a 9" round. Trim it to a circle if necessary using a cardboard round or pan. Brush edges of the pastry with water. Place one packed cup of filling (165 grams or 5 ¾ ounces) of filling on the lower third of the pastry. Fold the top of the crust over to meet the bottom edge. Press together with your fingers. Seal with a fork. Place on a parchment lined baking sheet and cut 2 slits for vents.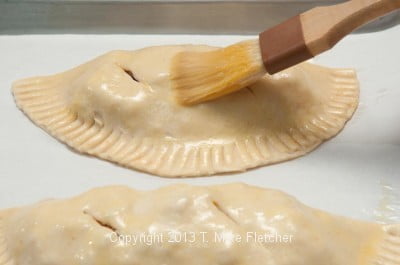 Brush each with beaten egg.
These can be cooled, wrapped and frozen either baked or frozen. Thaw them if frozen or add 10 to 15 minutes to baking time.
Double pan and bake for 40 to 45 minutes or until deep golden brown.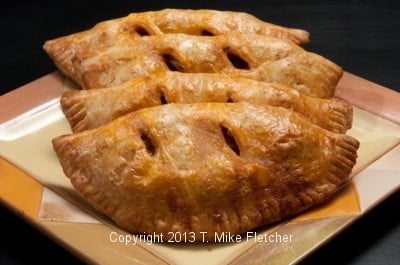 Yield: 6 large calzones. If smaller calzones are desired, divide the crust by the number you wish to make and divide the filling as well.