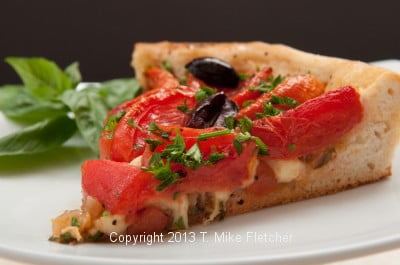 With tomatoes practically falling off the vines, this is the perfect time to make a French Onion Tart. When I had the take out shop, this was a huge hit. We also made them in half sheet pans, trimmed the edges, cut them into 1 ½ squares for appetizers. This tart is an example of savory pastries which are as much a part of baking and pastry as sweet.
The crust is as easy to make as falling off a log. While the recipe gives instructions for the food processor, it is just as easy to make in a mixer putting all the dry ingredients in the bowl and the wet ingredients on top. After making the dough it needs to rise. After it rises you can punch it down and refrigerate it for the next day. When ready to use, just push it out into the pan and up the sides. I definitely suggest refrigerating it while you prepare the filling as you don't want it to rise at this point. It bakes up beautifully browned and crisp with great flavor.
Fresh basil is essential for this French Onion Tart to come to life. Whenever I use fresh herbs in a baked item, I bury them under other ingredients so they retain maximum flavor. If they are sprinkled on top, they will just dry out, so you might as well use the dried version to start.
If the yeast crust has not been done ahead of time, start it first. I start the onions next since they take a bit of time. The next step is to start prepping the tomatoes, olives, and basil. After the onions are finished, cool them to lukewarm. Assemble, bake, wait a few minutes then cut the French Onion Tart for a phenomenal food experience. This is good, hot, warm or room temperature.
Tart Crust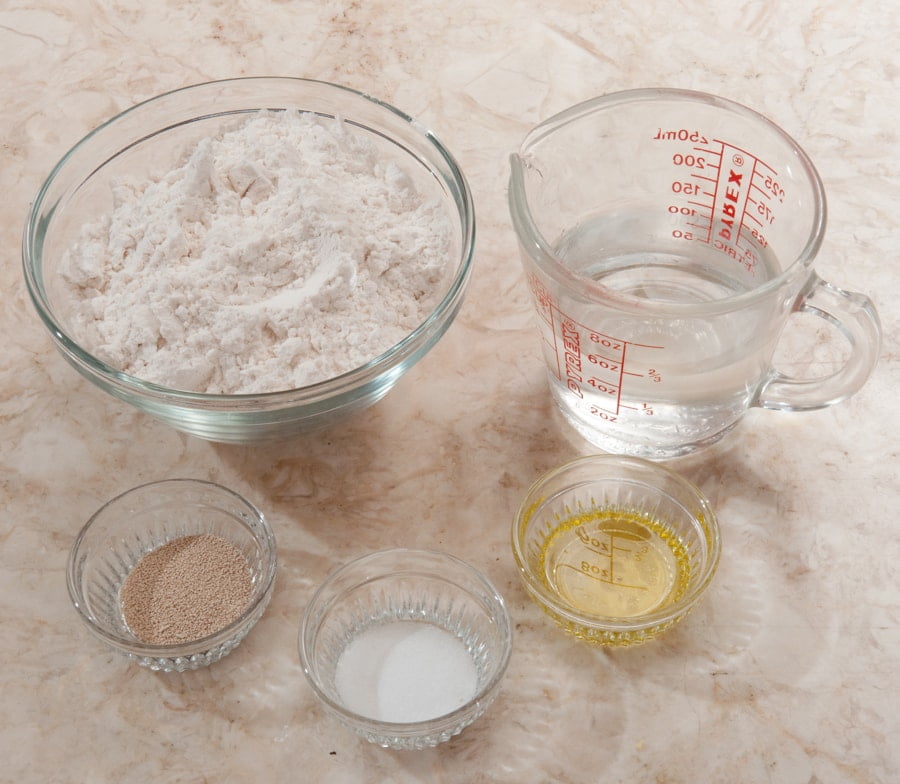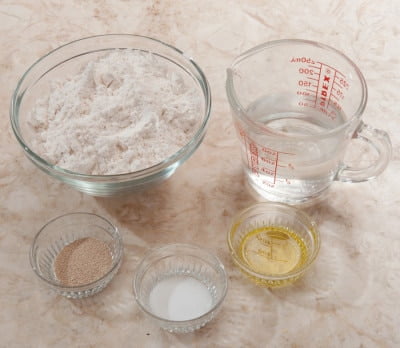 ½ teaspoon yeast
⅔ cup water, 100 degrees
1 teaspoon olive oil
1 teaspoon salt
1 ½ cups all-purpose flour (210 grams)
Combine yeast with water.
Stir to dissolve yeast. Add oil.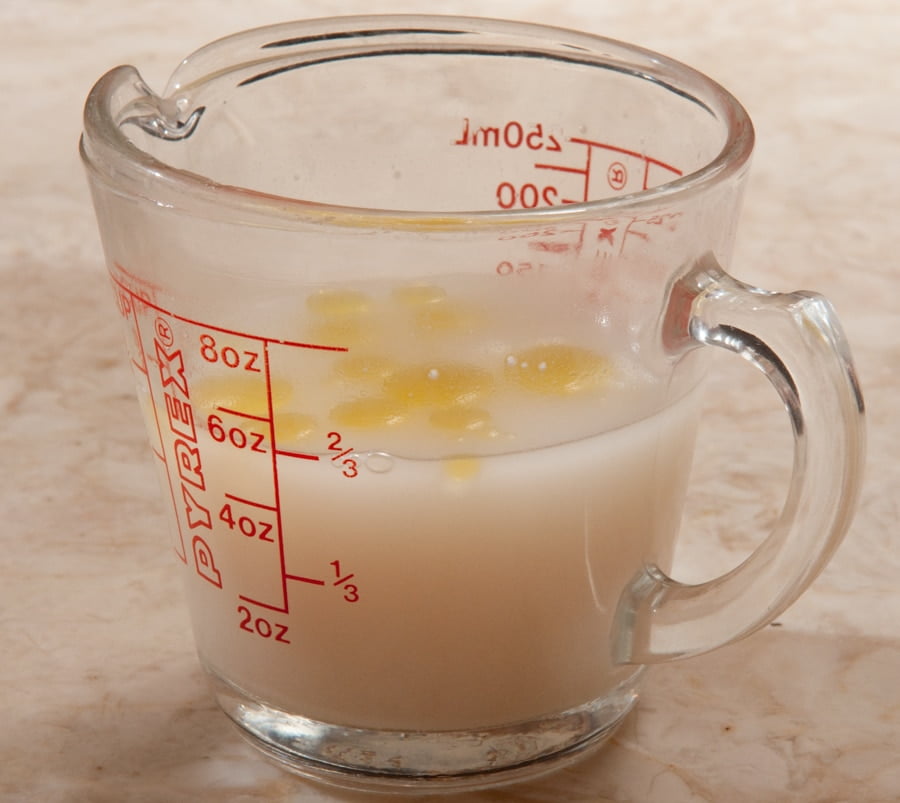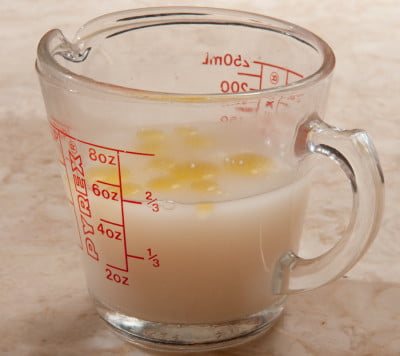 Add the flour and salt to a processor bowl.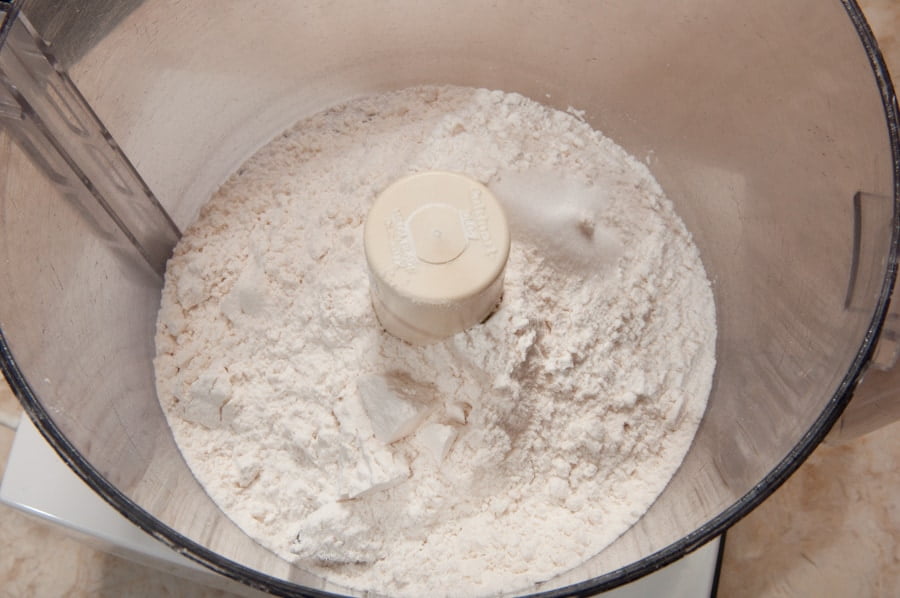 Process briefly to mix. With the machine running pour the yeast water down the feedtube.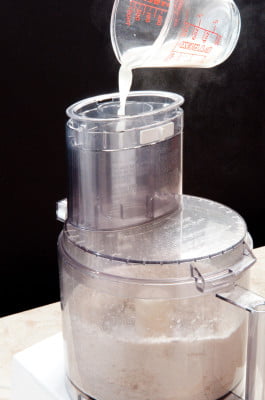 Process until a ball forms and then for 30 seconds.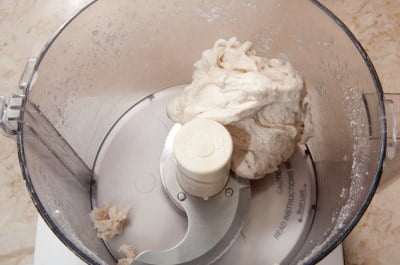 Dump the dough out on a lightly floured board
Knead into a smooth ball.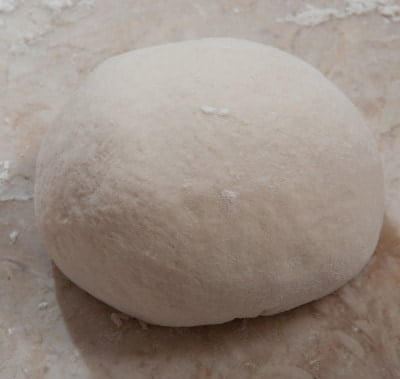 Place in a sprayed bowl, turn to coat both sides, cover with plastic wrap and let rise until doubled. At this point, it may be refrigerated overnight if desired.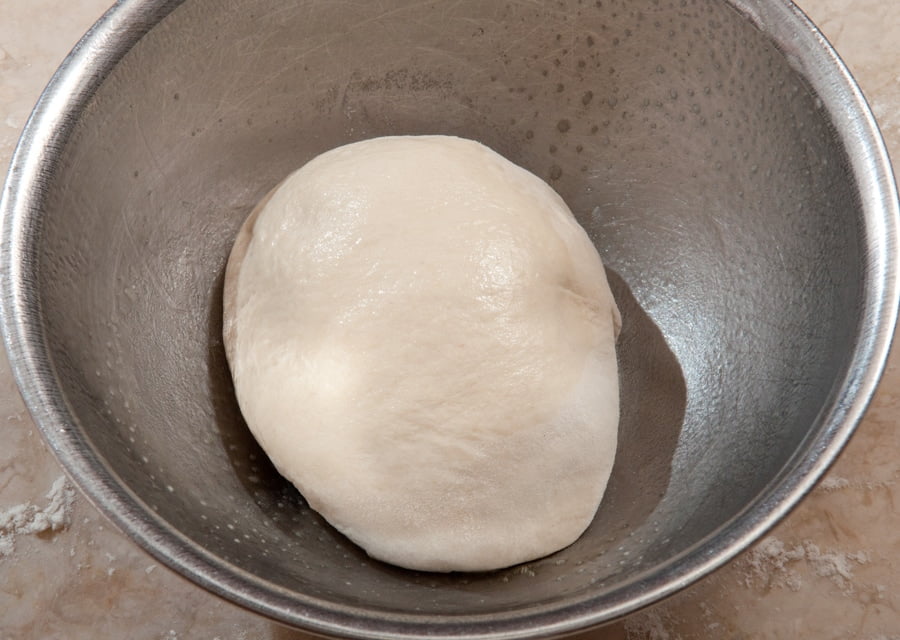 French Onion Tart Filling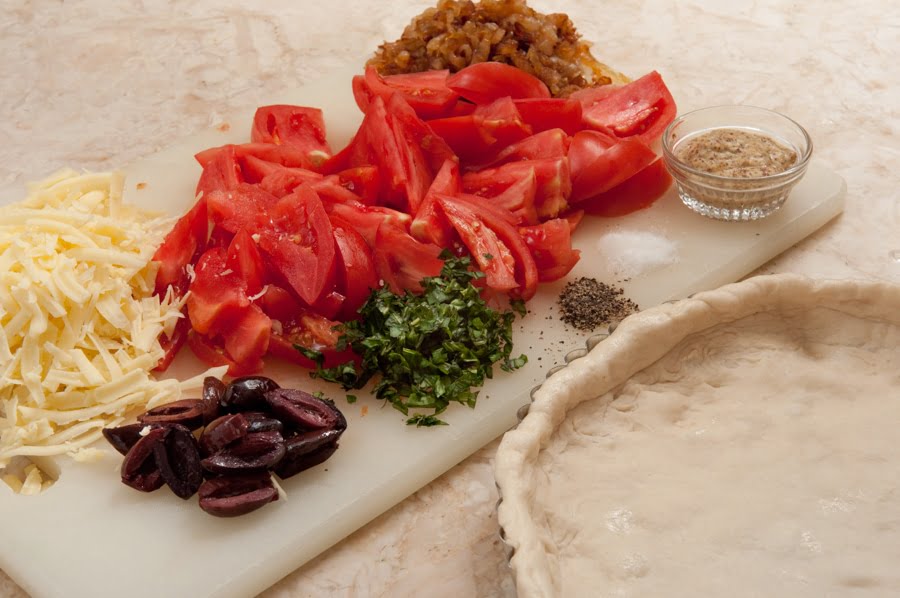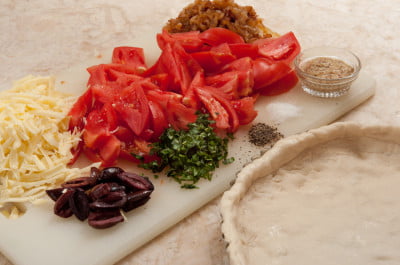 1 pound (454 grams) Spanish Onions
3 tablespoons olive oil
4 teaspoons plain or grainy dijon mustard
4 ounces (114 grams) grated Guyere cheese
1 pound (454 grams) roma or plum tomatoes or any small tomato
7 kalamata olives, seeded/halved
1 tablespoon shredded fresh basil or more to taste
Coarse Black Pepper to taste
Salt as needed
Garlic oil, as needed
2 tablespoons minced parsley
Preheat oven to 375 degrees.
Slice onions thinly into half-moons.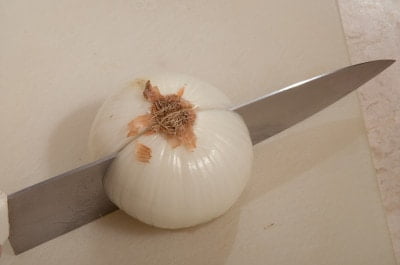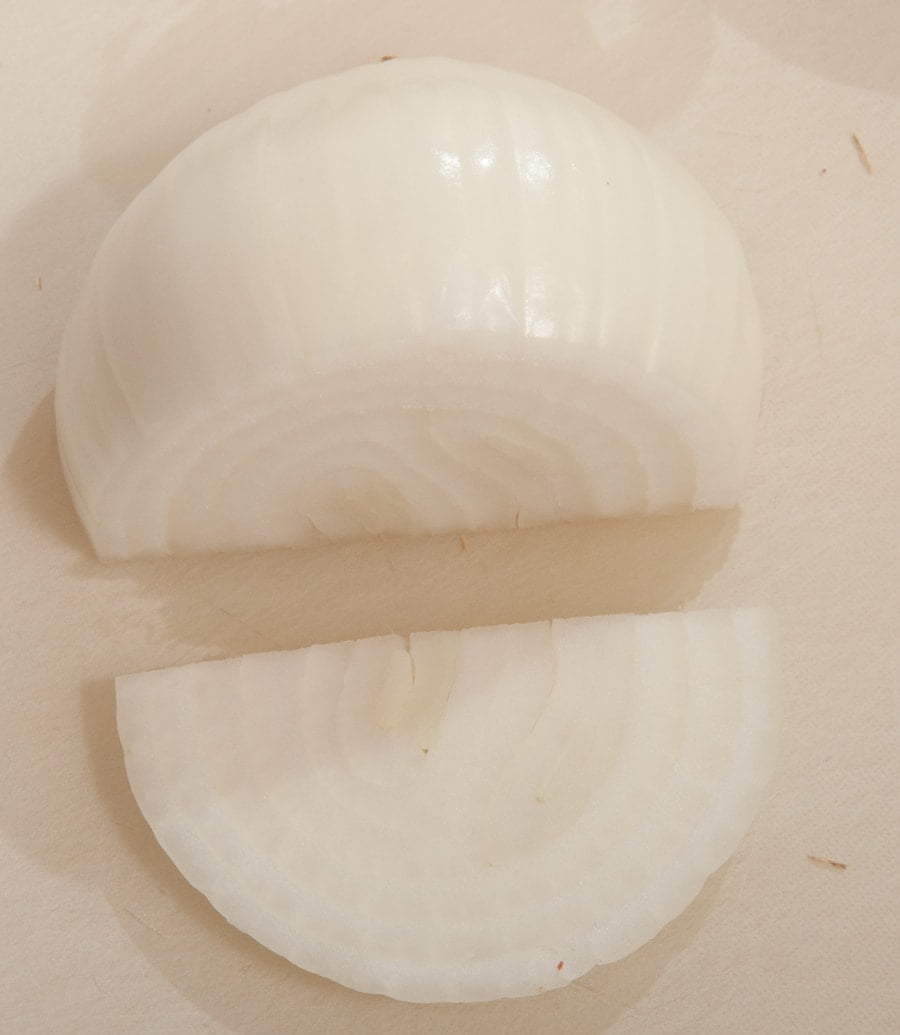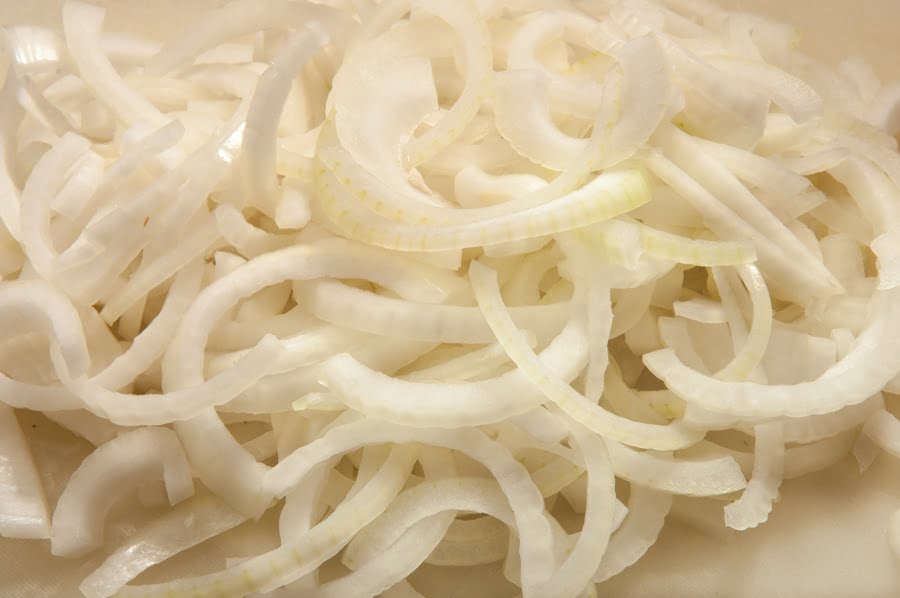 Heat oil in a pan.
Add the onions. Turn in the pan to coat onions with oil.
Saute over medium heat until deep golden brown.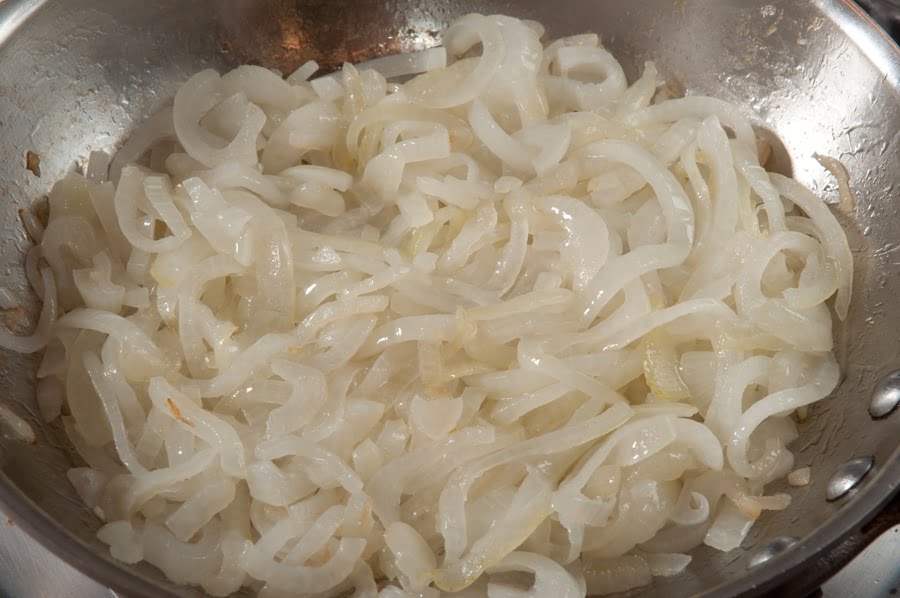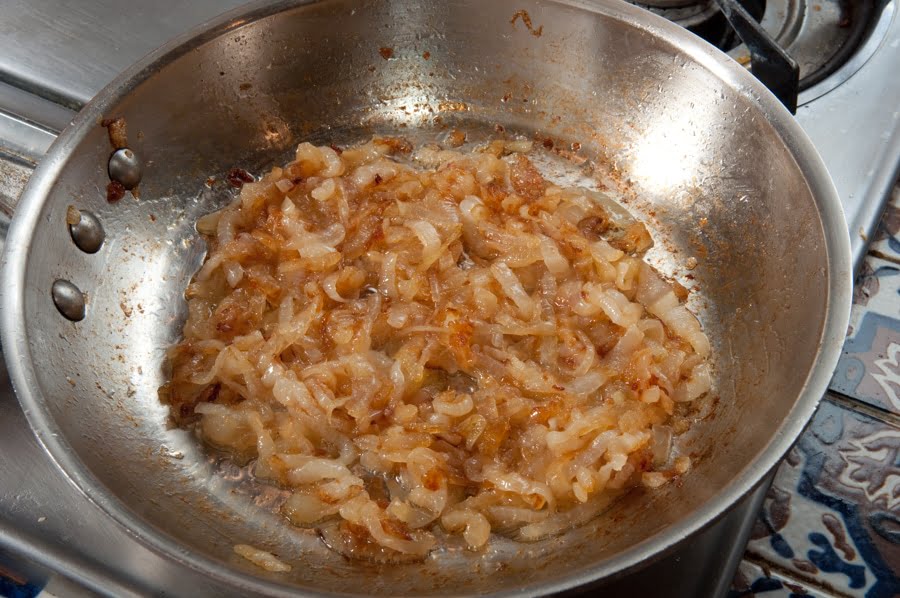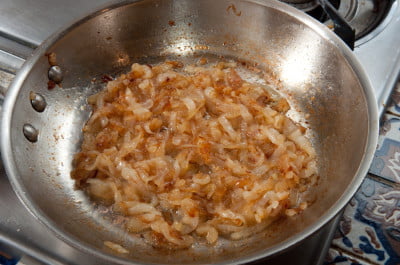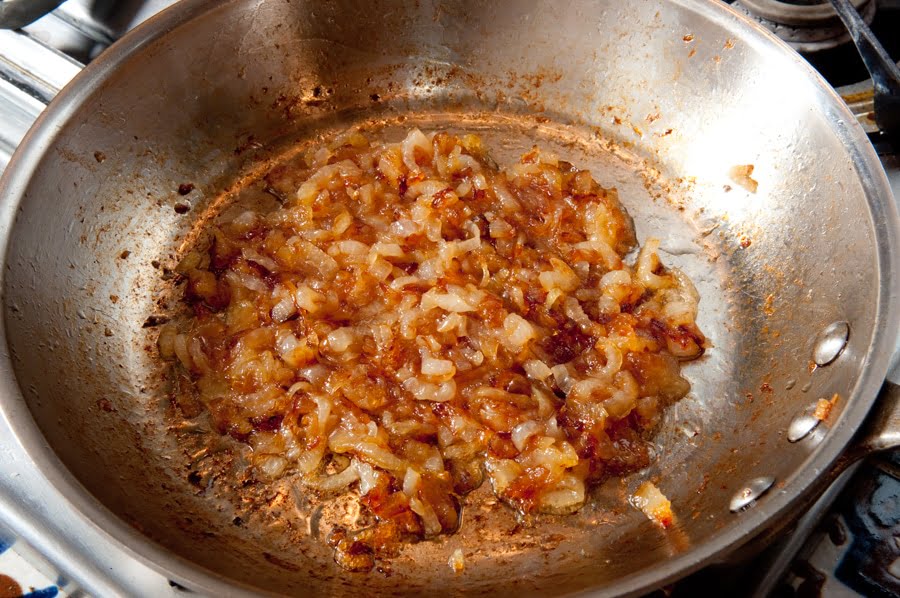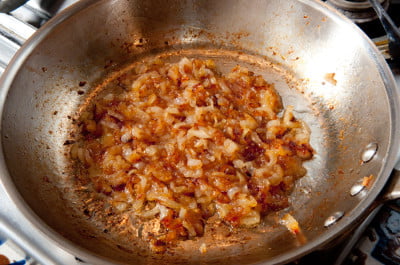 Lower heat as onions start to color. It takes approximately 45 to 60 minutes for them to cook. If they get too dry before they are done, add a bit more oil. Cool onions.
Punch dough down. Press dough into the bottom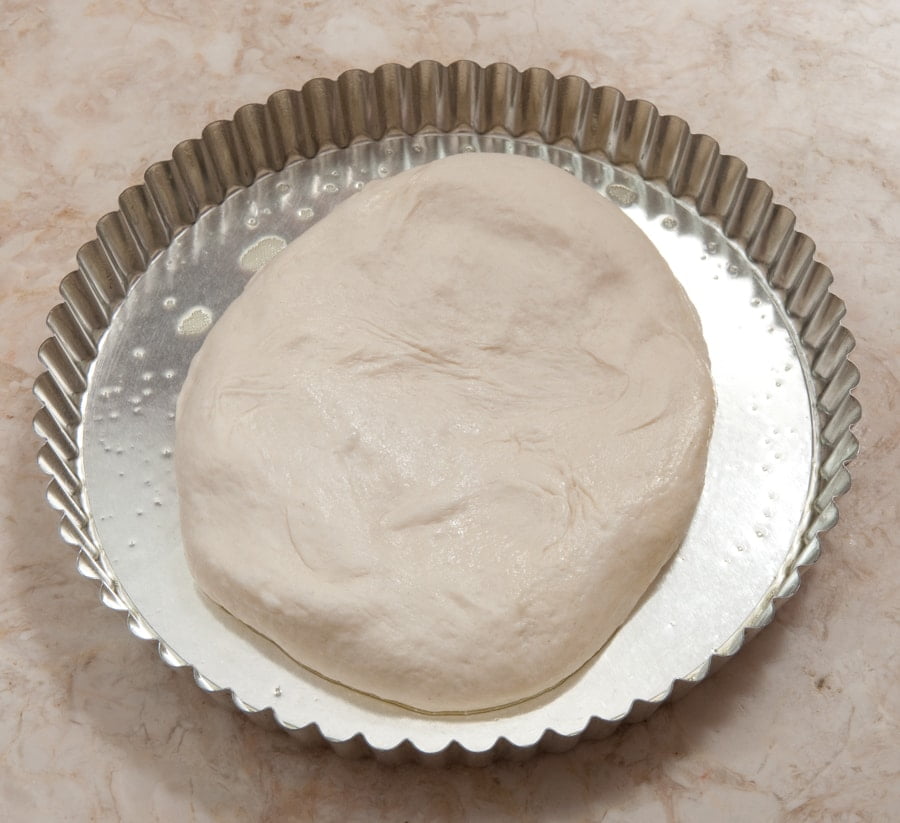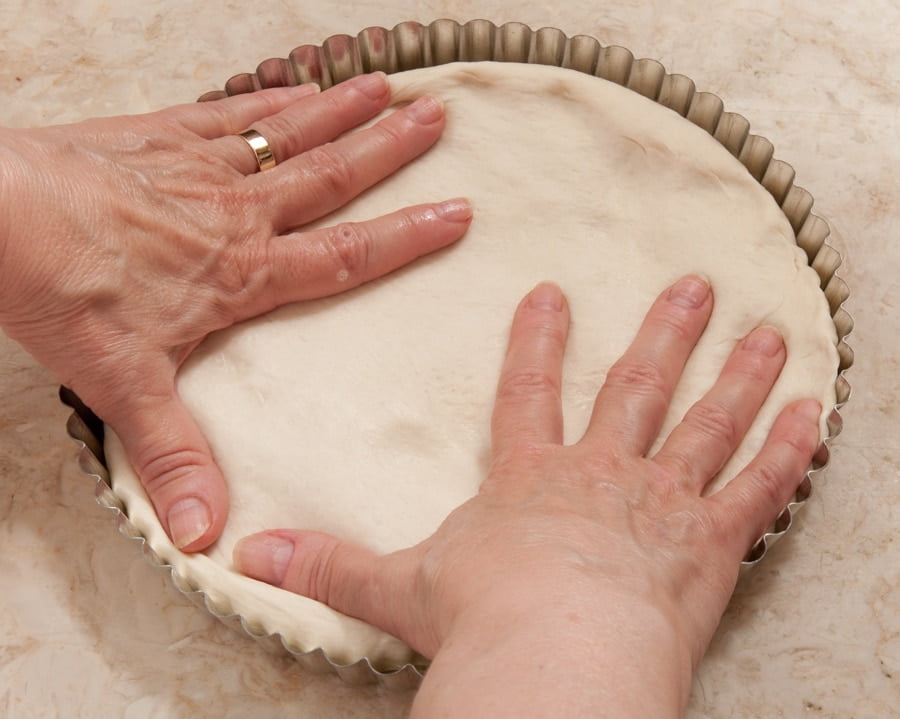 and up sides of a sprayed 9" quiche pan with removable bottom.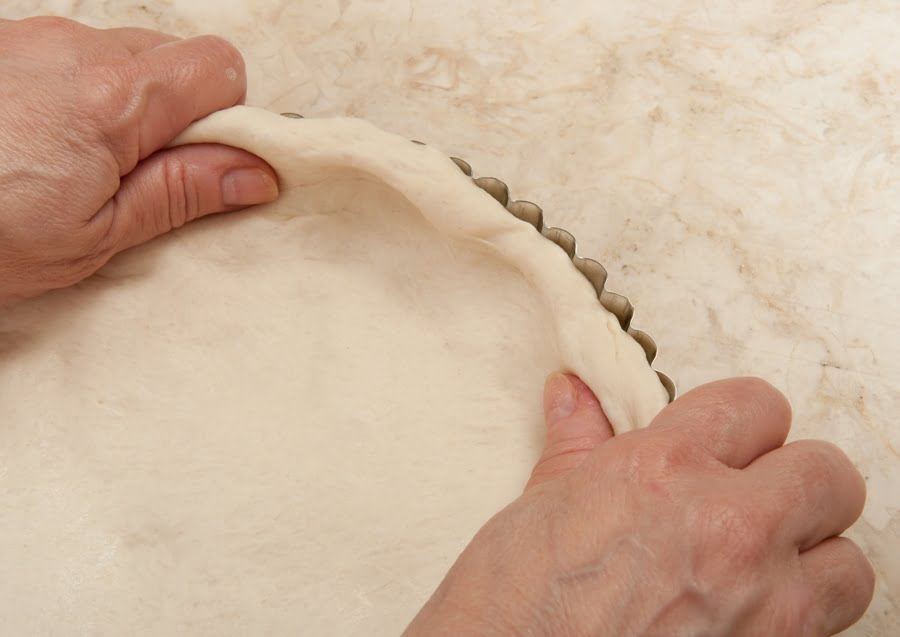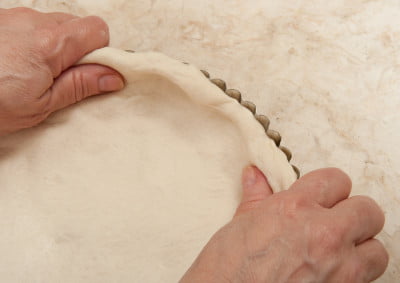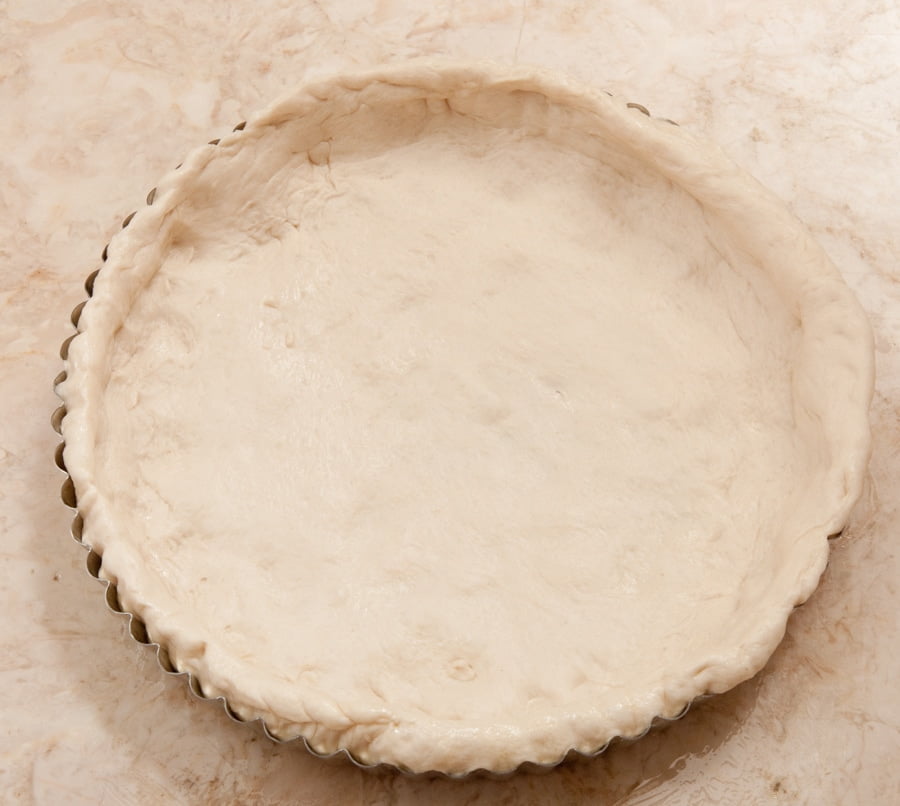 Place in refrigerator while finishing tart.
Cut tops off tomatoes. Squeeze the tomatoes to remove most of the juice but do not distort the tomato.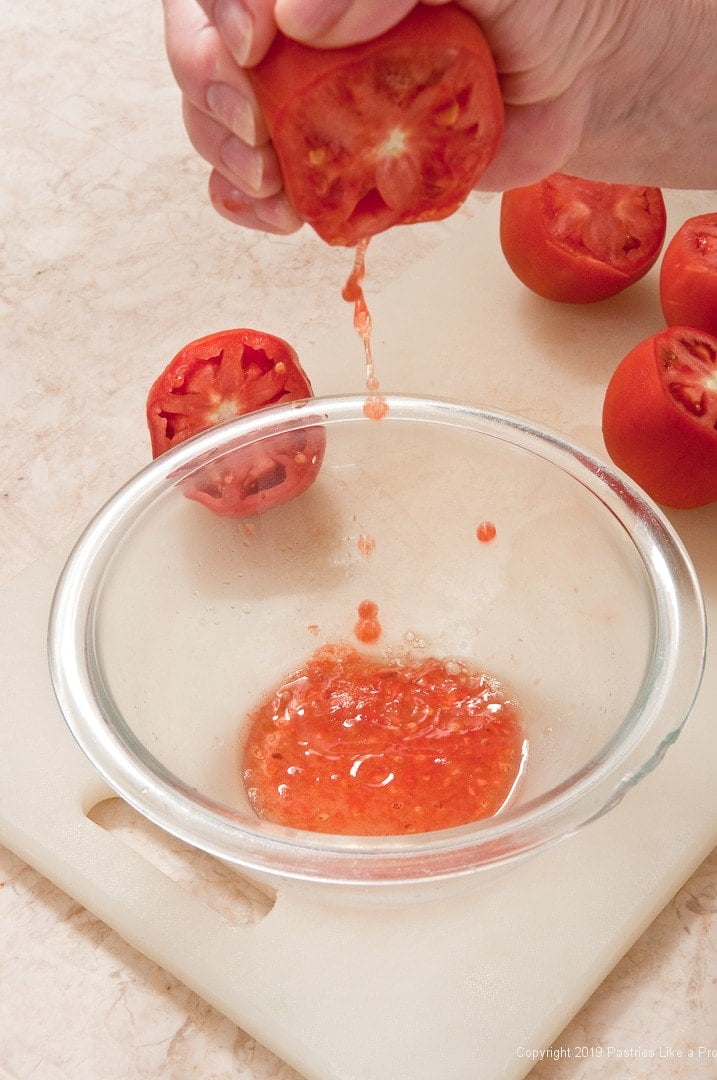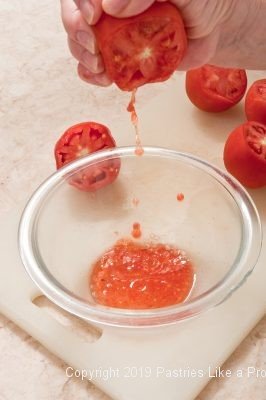 and cut in half.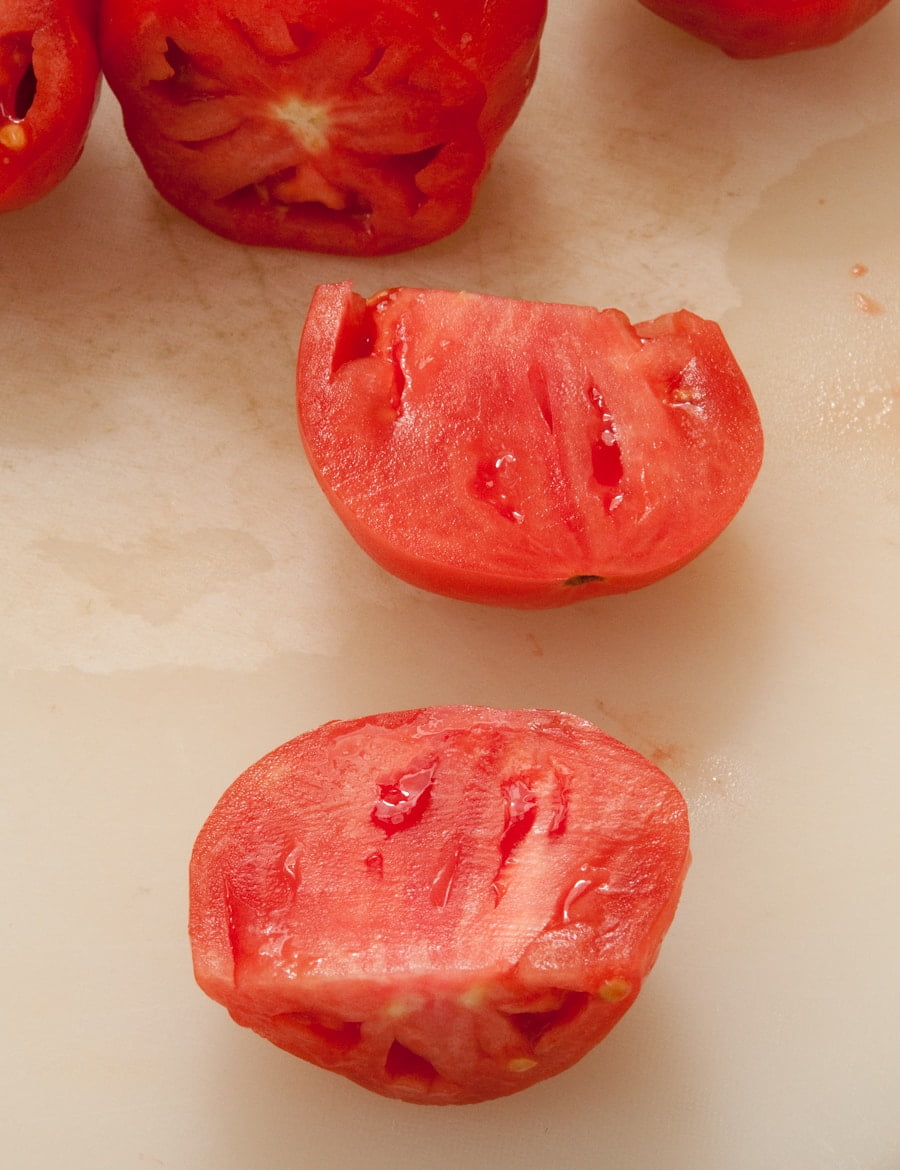 Cut each half into wedges.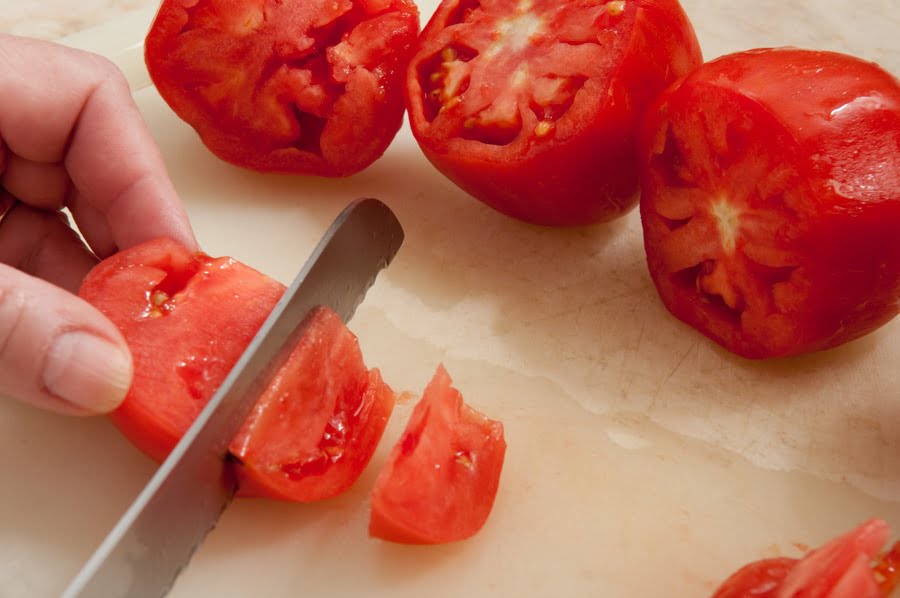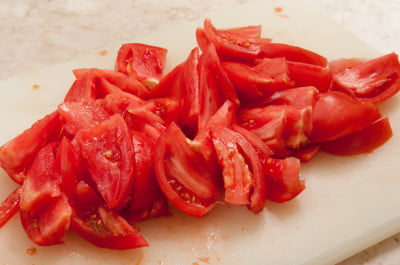 Set aside.
Spread the mustard over bottom of the crust.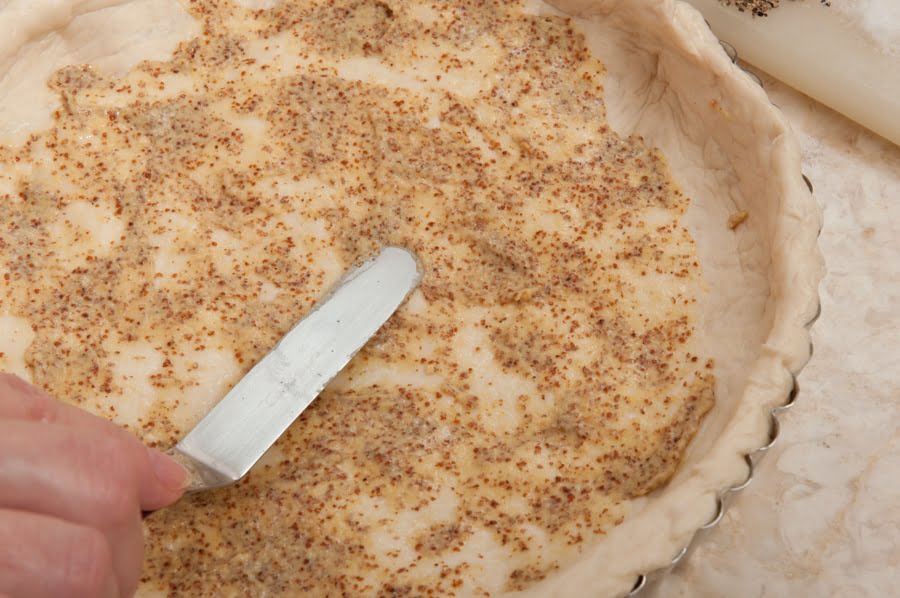 Sprinkle with basil.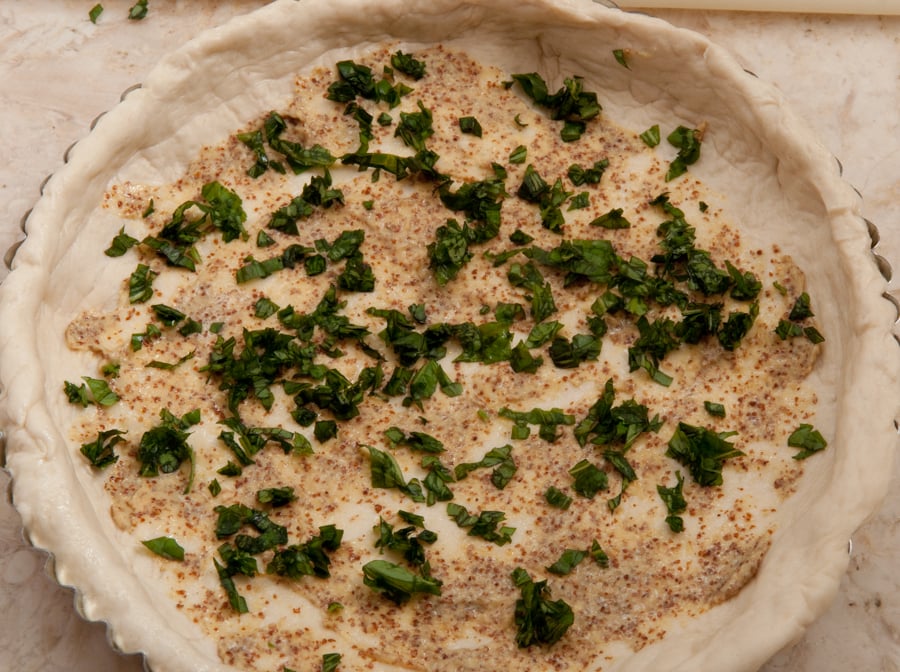 Top with onions,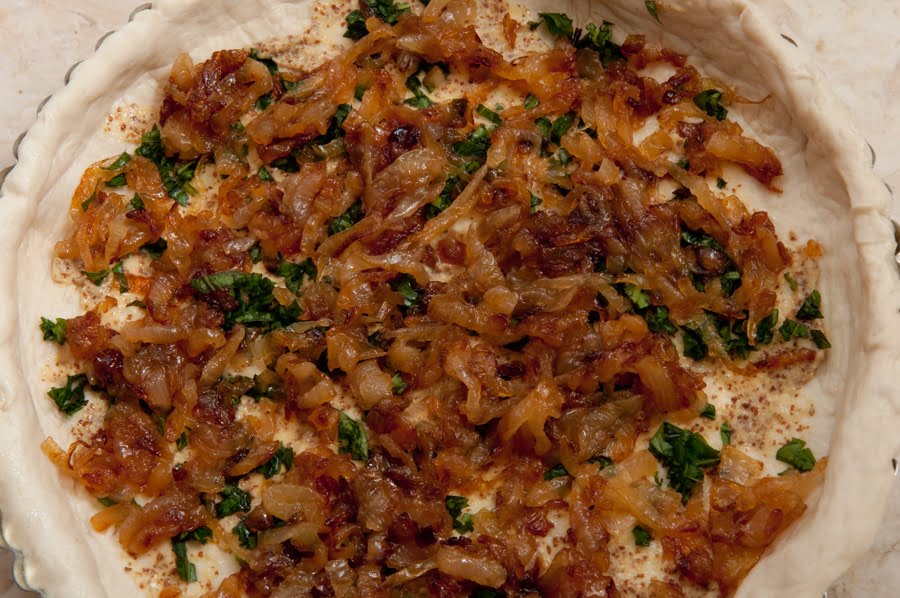 then cheese.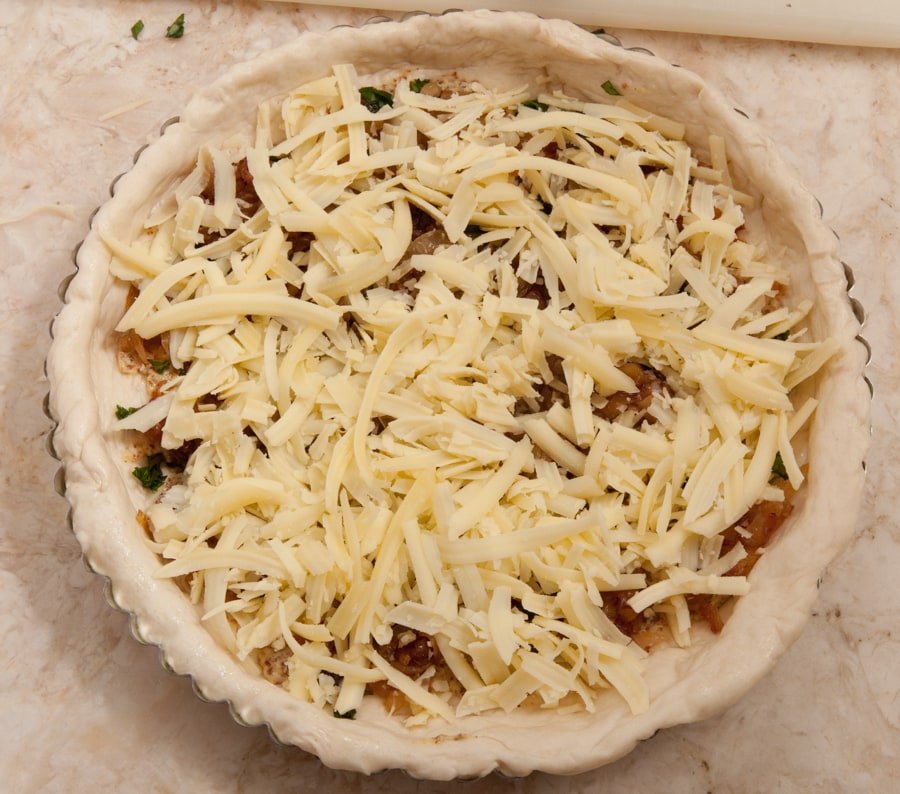 Arrange tomatoes in a flower pattern.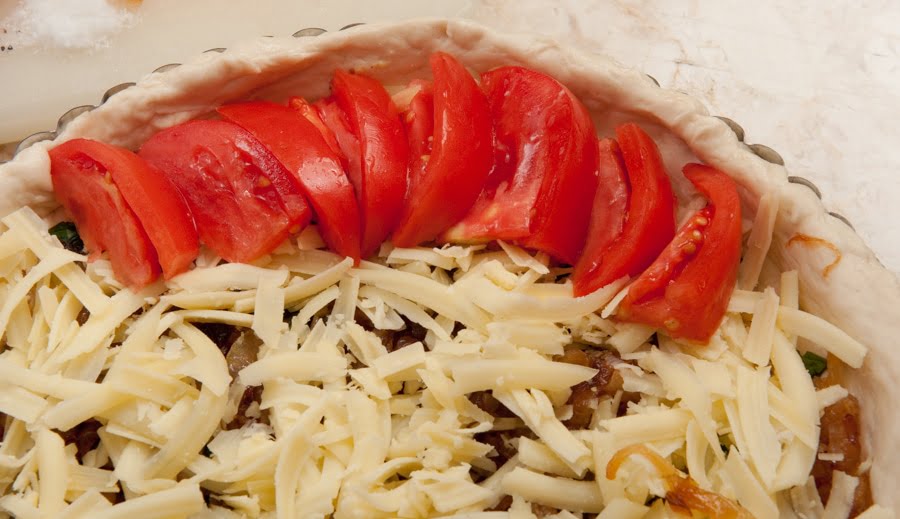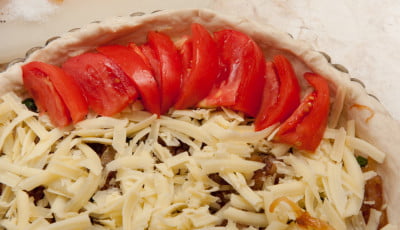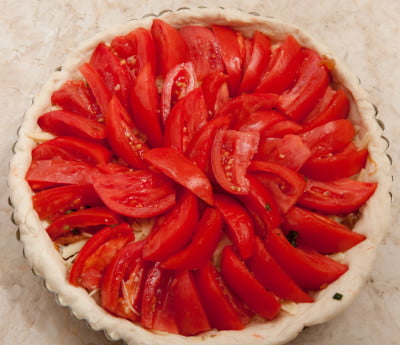 Sprinkle with olives, ½ teaspoon salt, and ¼ teaspoon pepper.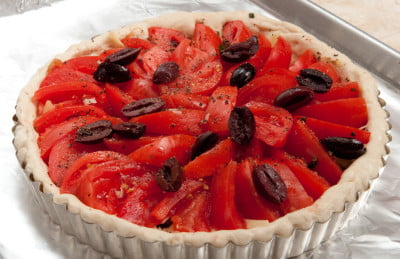 Bake at 350°F for approximately 40 to 45 minutes until the crust is a medium golden brown. Brush with garlic oil.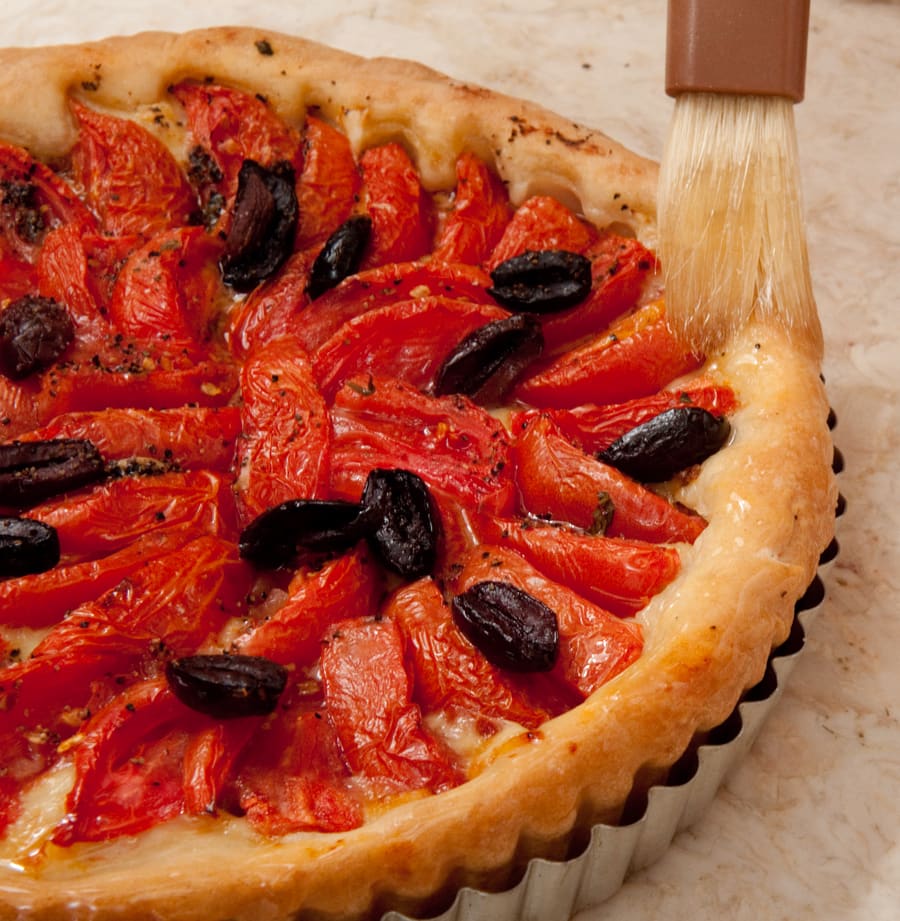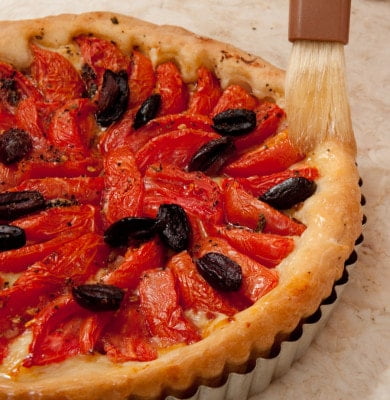 If the top appears to have lots of juice, blot with a paper towel.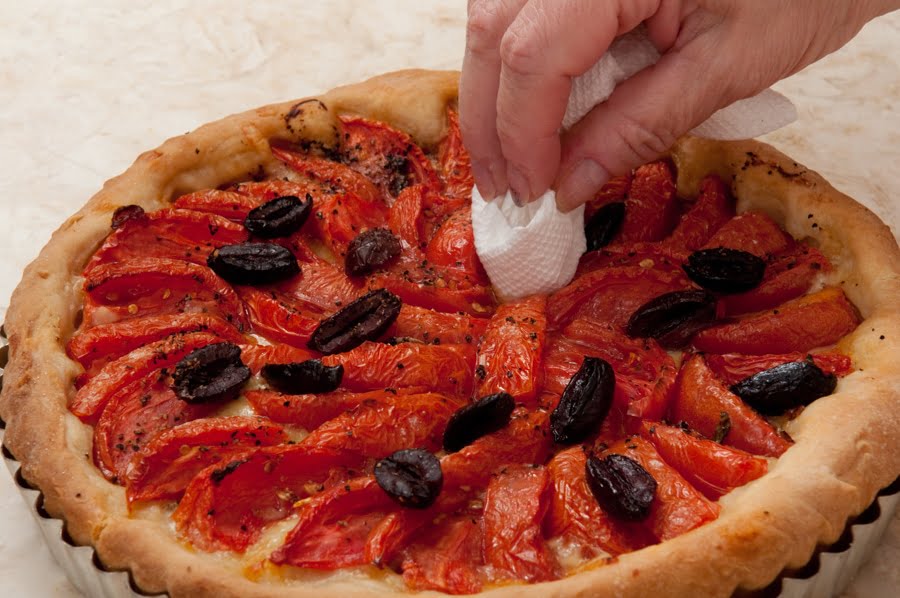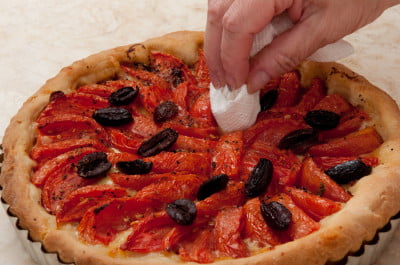 Sprinkle with parsley just before serving.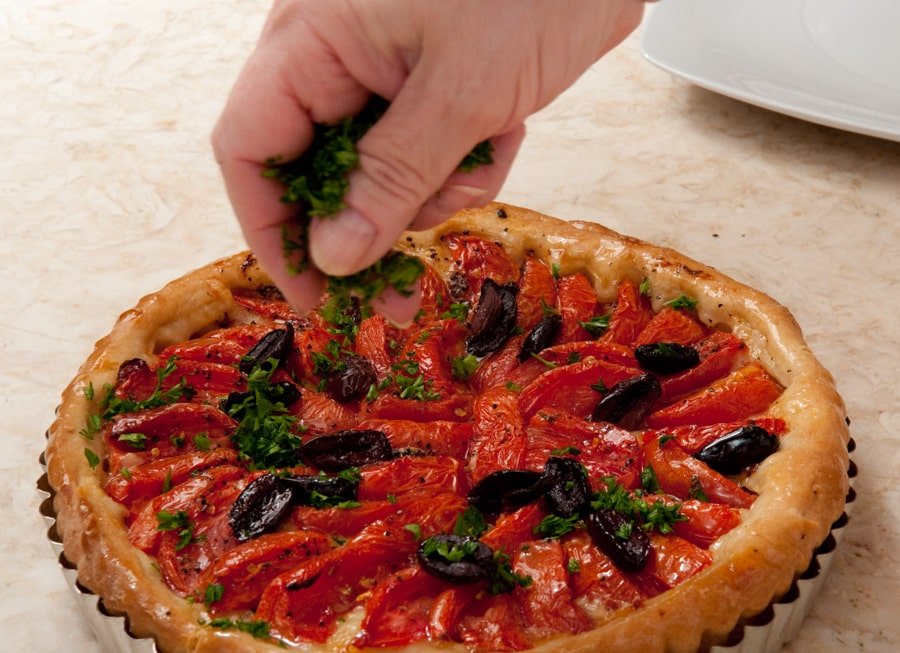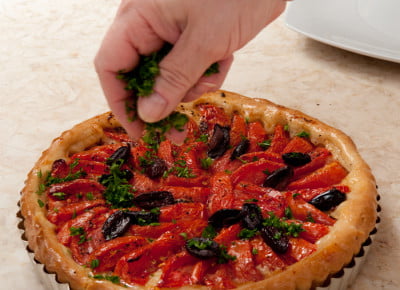 Release the tart from the pan by placing it on a fat can. The side should drop down.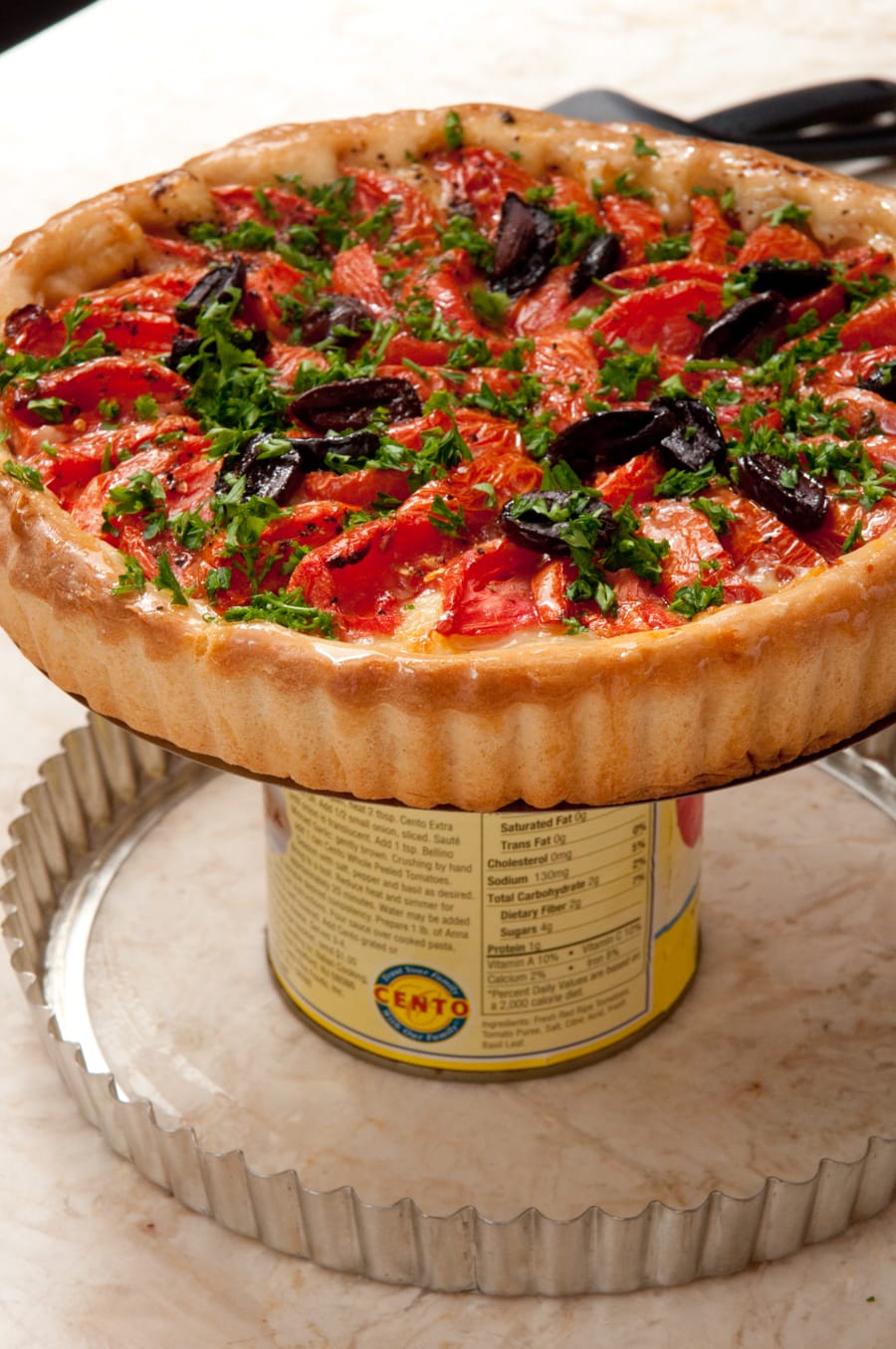 Transfer to a serving dish with two wide spatulas or pancake turners. Our name for these were "lifter-uppers."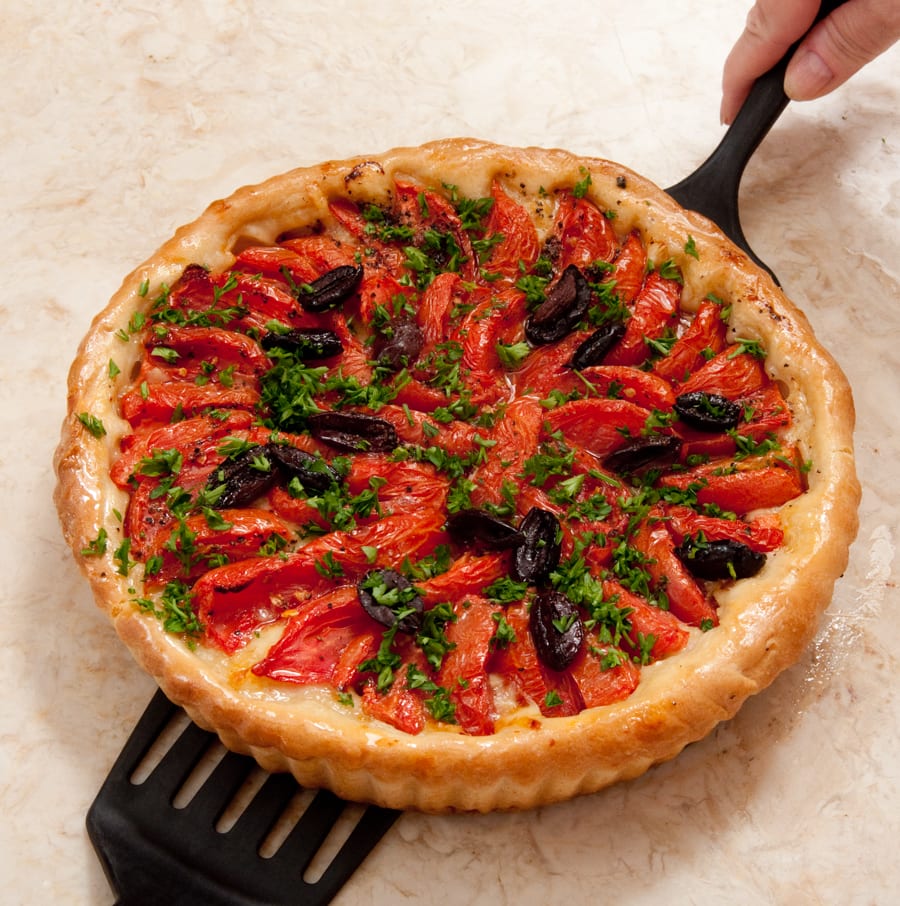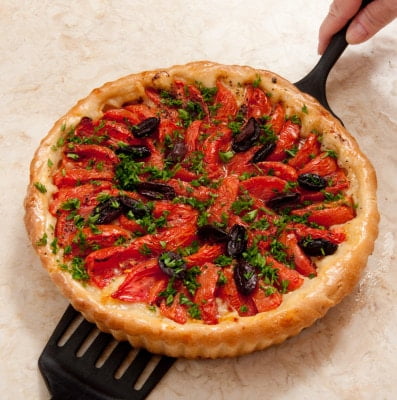 This can be made the day ahead, cooled and refrigerated.
This French Onion Tart should be served warm or at room temperature. To reheat microwave for 20 to 30 seconds per piece. To reheat whole, place in a 375°F oven for about 20 minutes. Brush with garlic oil and sprinkle with parsley before cutting and serving.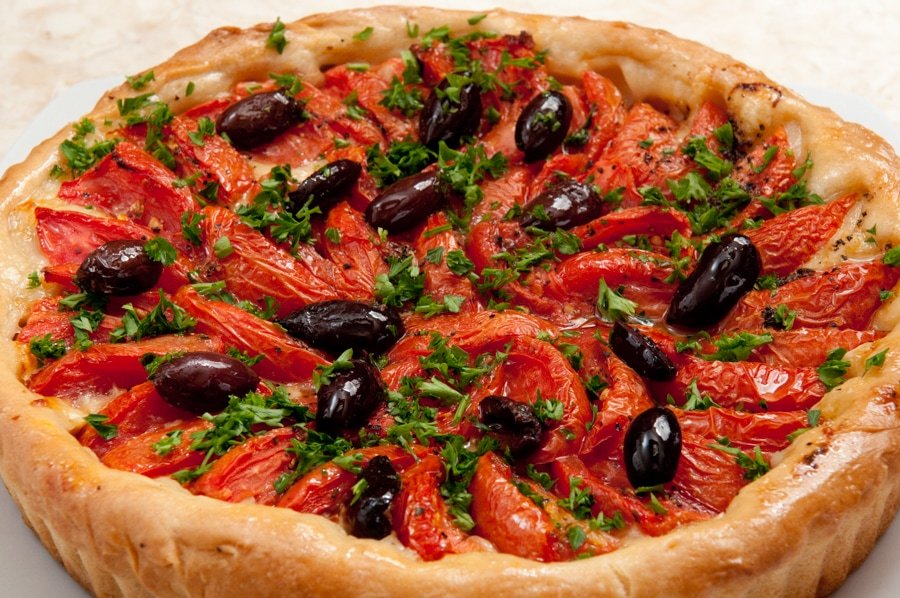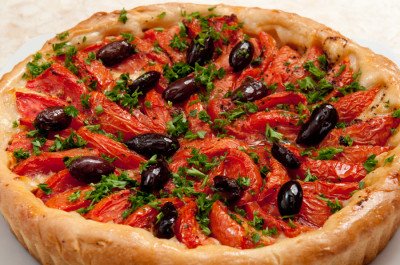 If you enjoyed this Savory Tart, see