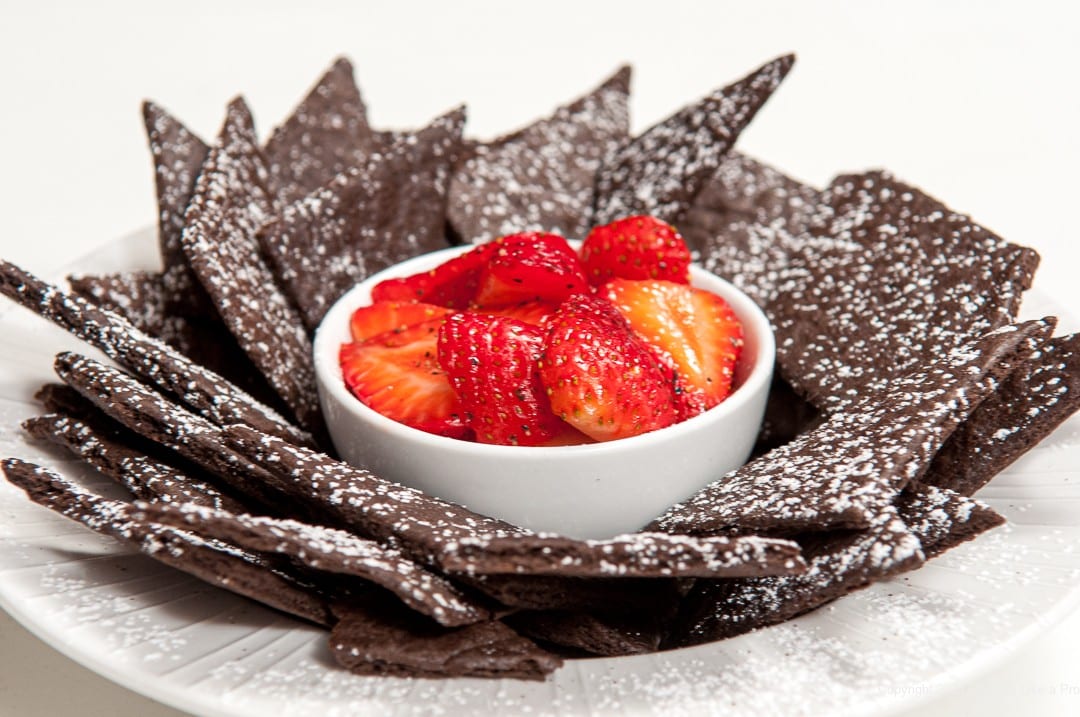 These Oreo "Tacos with Strawberry Salsa" are a delightful, whimsical dessert that comes to us from season six Top Chef winner, Michael Voltagio of Ink Restaurant in L.A. While I loved the "tacos", I added more excitement to the strawberry salsa. This is really easy and such fun.
I made these when I was doing 4 minute baking segments on TV.
While I usually suggest rolling dough between wax paper for a variety of reasons, parchment paper is the paper of choice here so you can transfer it directly to a baking sheet. The "tacos" are broken along the lines after baking.
The addition of the balsamic vinegar and pepper adds another layer of interest to the strawberry salsa. If desired, the strawberries can be cut up smaller.
Adjustable Dough Divider
You'll see a new piece of equipment in this post and I don't know how I lived without it. I am loathe to buy new things. I live in an apartment and although generous in storage space, I have it pretty well filled with equipment I use on a regular basis. I just put in something new at the restaurant that had to be cut. Cutting wasn't the problem. Cutting equal size pieces was.
I remembered seeing this adjustable dough divider. It comes with various numbers of wheels. I use this to mark the cake so it can be cut in beautiful square pieces. I have already used it for crackers and cookies where I actually cut them with the divider. Where an item is too thick to cut with the divider, I have marked it and cut along the lines.
There are various dividers out there some less expensive but the reviews were not good. I bought the Ateco 5 Wheel Adjustable Dough Divider with Set Screw. The screw allows you to lock down the size to which you have adjusted the divider so it doesn't move while you use it. I don't get paid for recommending this, but Ateco is a reliable name professionals look for in cake and pastry equipment.
Oreo Tacos
36 oreo cookies (single stuffed) *
1 cup all purpose flour (140 grams or 5 ounces)
¼ cup powdered sugar (30 grams or 1 ounce)
½ cup water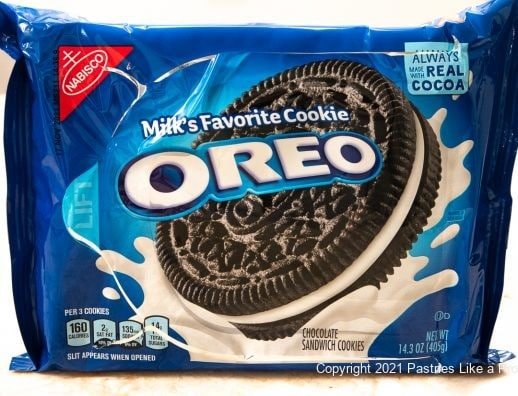 *This is one 14.3 ounce package. Be sure to use the single stuffed cookies.
Preheat oven to 350 degrees. Cut 4 pieces of parchment paper to fit two large baking sheets. I use half sheet pans that measure 13x18 inches.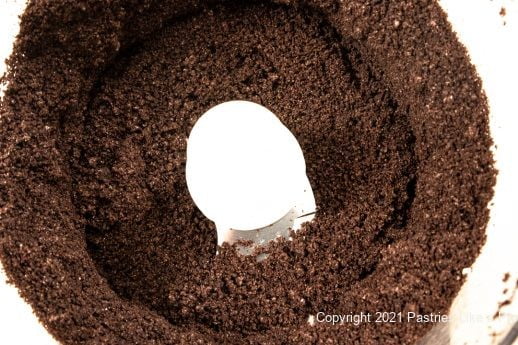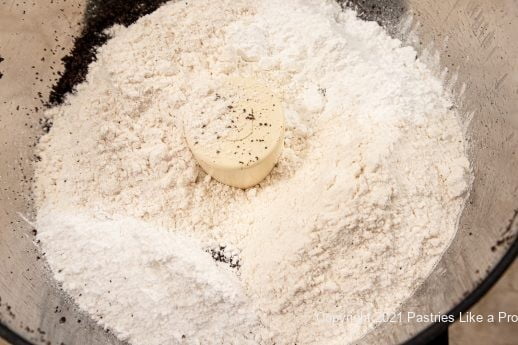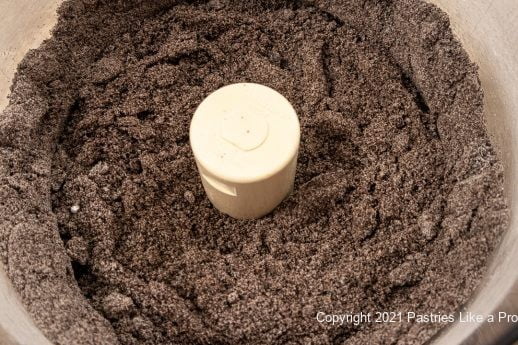 Break up the cookies and place in the bowl of a processor. Process until there are fine crumbs.
Add the flour and powdered sugar. Process all together. Lastly add the water and process until a ball of dough forms.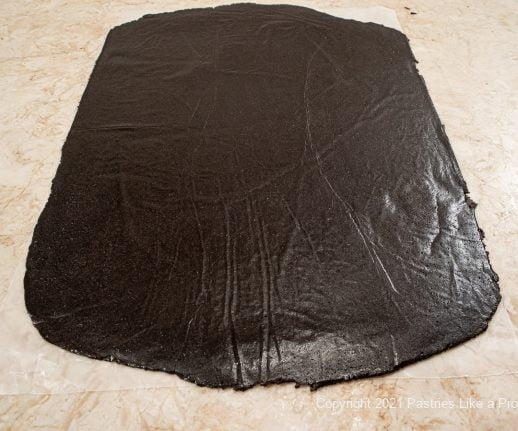 Remove the dough and divide it in half (2 balls 340 grams or 12 ounces each). Place a ball of dough in the middle of a large sheet of parchment paper. Place another piece of parchment on top and flatten the dough as much as possible. Roll the dough between the parchment until paper thin. Remove the top piece of parchment.
With a pizza cutter, or the dough divider cut into 3" squares. Cut the squares on the diagonal, making triangles or "tacos".
Repeat with the second piece of dough.
Place the parchment paper with the tacos in the baking pan.
Bake 10 to 15 minutes until baked through. They will be somewhat soft when coming from the oven but will crisp up as they cool. Break apart along the lines.
Strawberry Salsa
2 cups strawberries, sliced
1 to 2 tablespoons sugar or to taste
1 teaspoon white balsamic vinegar
⅛ to ¼ teaspoon black pepper
Combine all together. Let sit for about 10 to 15 minutes. Serve at room temperature. Place a small bowl filled with the salsa in the middle of a plate. Surround with the chips and dust lightly with powdered sugar.
These Oreo "Tacos" with Strawberry Salsa are a perfect dessert or snack during the hot summer days.
As an alternative dip, try the Strawberry Balsamic Jam.