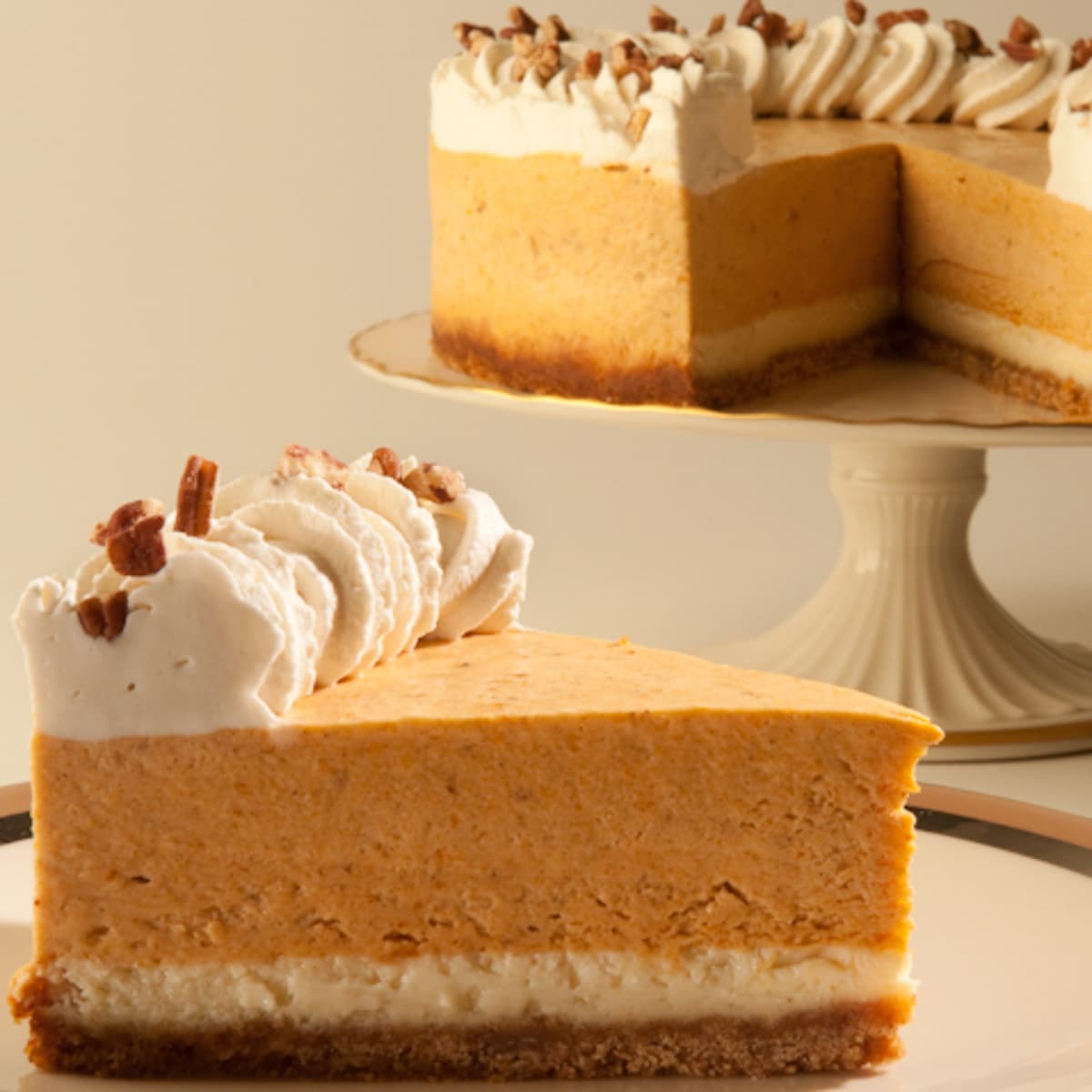 The original recipe for this Pumpkin Mousse Torte included 3 raw egg yolks and was fussier to put together. I long ago omitted the yolks with no problem and no change to taste or texture. I make this for the restaurant where it is always well received during the fall months.
Pumpkin Mousse Torte is an easily made dessert that can be made ahead and frozen. In fact, that is exactly how we sold them to our clientele when I had the bakery. It takes one more thing off of the to-do list for Thanksgiving dinner...something I am always thankful for.
This was, without question, the most popular dessert we made for the fall months including Thanksgiving. A crumb crust, cheesecake layer topped with a light, but intense pumpkin mousse soon became everyone's favorite.
When we couldn't get my grandson, Sam, to eat anything as a baby, he wouldn't stop eating this. His mouth would fly open like a baby birds much faster than I could scoop up another spoonful. Pumpkin Mousse Torte. It is his favorite to this day and I make it for him whenever he visits. You can bet it's on the menu for this Thanksgiving.
Crust for Pumpkin Mousse Torte
1 ¼ cups graham cracker crumbs - 9 double graham crackers (I used Nabisco Graham Originals – this equals one of the 3 cellophane-wrapped units)
¼ cup packed brown sugar
½ stick butter, melted
Preheat oven to 350°F and spray a 9 x3" cheesecake pan or springform pan with a releasing agent.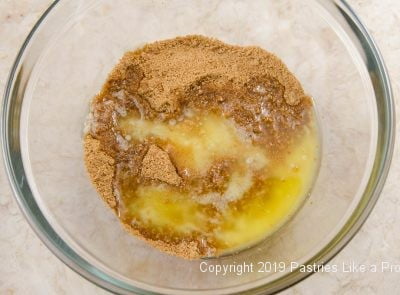 If using ready-made crumbs, combine them with the brown sugar. Mix well. Add the melted butter, mixing with a fork until the crumbs are evenly moistened.
If using whole graham crackers, crush the graham crackers between your hands and put in the bowl of the food processor. Process to make crumbs, but do not turn it to a powder. Add the brown sugar and pulse several times to mix well. Transfer to a bowl, add the butter and stir with a fork until all of the crumbs moistened equally.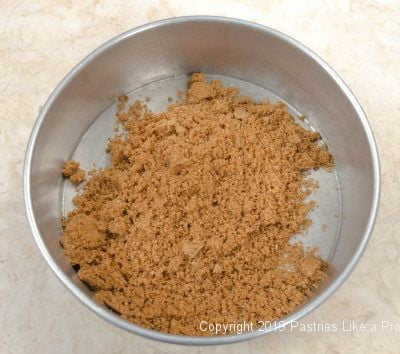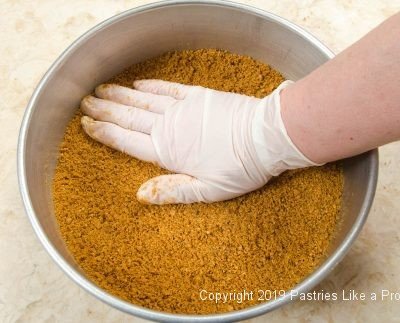 Pour the crumbs into the prepared pan and spread them evenly over the pan and press in firmly. Bake for 10 minutes; remove from oven. Using the tip of a spoon go around the sides of the crust to make sure they adhere to the pan.
Cream Cheese Layer
8 ounces cream cheese, room temperature
¾ cup sugar
2 eggs
1 teaspoon vanilla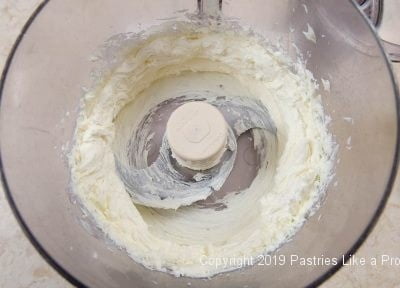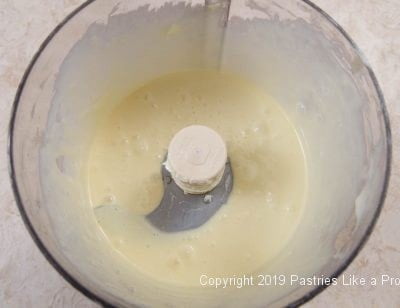 Cut the cream cheese into 4 or 5 pieces and place in the food processor. Process until smooth; add the remaining ingredients and process until smooth; scrape down as necessary. Pour over the crust and bake for 20 to 25 minutes until set. It should not color.
Cool completely before going to the next step.
Pumpkin Mousse Torte
1 tablespoon gelatin
5 tablespoons cold water
1 ½ cups heavy cream (usually says 40% cream)
1 ¼ pounds canned pumpkin (1 can plus ¼ of another)
⅔ cup powdered sugar
2 teaspoon vanilla
¾ teaspoon salt
1 ¼ teaspoon cinnamon
½ teaspoon ginger
¼ teaspoon nutmeg
⅛ teaspoon cloves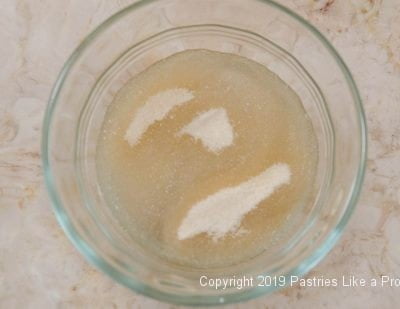 Combine the gelatin and cold water in a small bowl. Stir well. Set aside.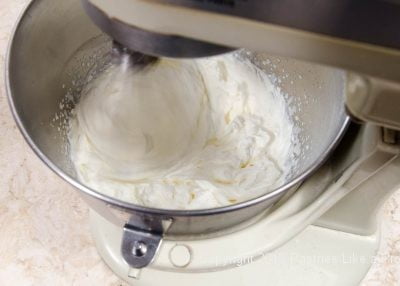 In a mixing bowl, beat the cream with a whisk attachment until fairly stiff peaks form. Set aside.
In a large mixing bowl, add all of the remaining ingredients except the gelatin. Whisk together to mix. Heat the gelatin in the microwave for 30 to 40 seconds to liquefy. Pour over the pumpkin mixture and whisk to combine completely.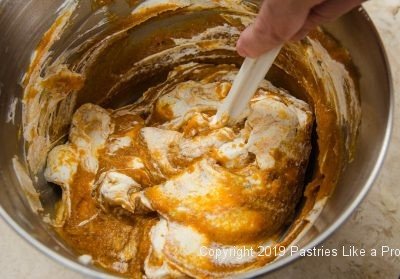 Add the whipped cream to the bowl and fold it in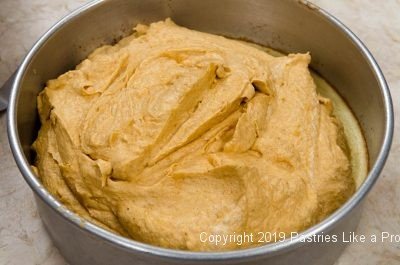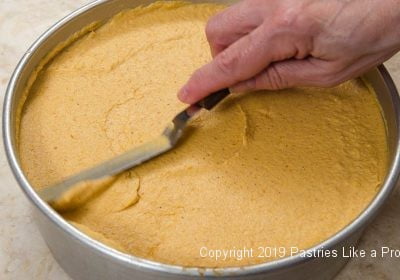 Pour over the cream cheese layer, smooth the top and refrigerate overnight.
The next day release the torte by heating the sides of the pan with a hair blower. Place the pan on a wide can and pull the sides down gently. Move the torte to a baker's round or a serving dish.
Decoration
1 cup heavy cream
3 tablespoons powdered sugar
1 teaspoon vanilla
3 tablespoons chopped, toasted pecans, optional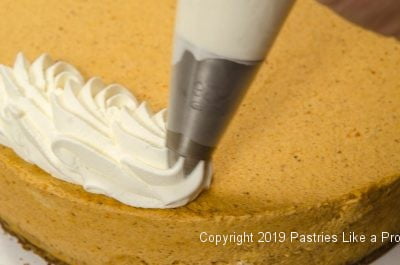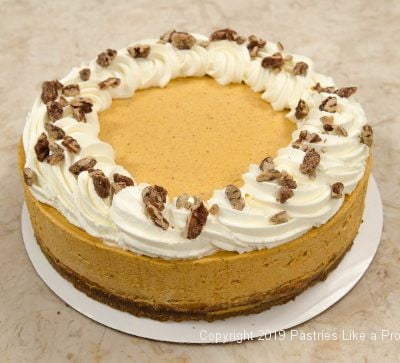 Combine all the ingredients except the nuts in a mixing bowl fitted with a whisk attachment. Beat until stiff peaks form. Pipe around the top edge of the torte with a ½' open star tip and sprinkle with the pecans.
Storage
This can be made ahead in its entirety and frozen, well wrapped for up to a month. It might be easier to store if the whipped cream was added after thawing. Thaw in the refrigerator overnight. It can also be made several days ahead and refrigerated.
Additional desserts you might like:
Pumpkin Cheesecake with Salted Caramel Sauce
Carrot Cake Cheesecake
Orange Bread Pudding