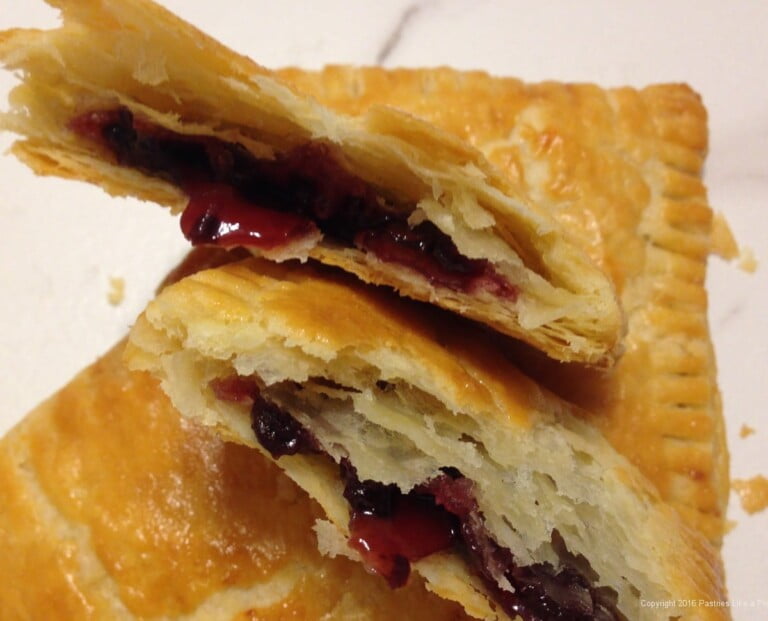 A friend of mine, Danielle Luisi the pastry chef at Annie Gunn's, came up with this version of a pop tarts, but with different fillings. I can't thank her enough because they are easy and a very upscale version of this popular treat. Imagine a thick filling of chocolate and raspberrry sandwiched between two pieces of flaky buttery pastry.
My pop tarts starts with a pate brisee, the French butter pastry. Made in the food processor it takes minutes. Chilling is the secret to this pastry because of the high butter content. Anytime it starts feeling a bit soft, line a baking sheet with parchment and pop it the fridge or freezer for a few minutes. Other than softening, it is a dream to work with. This recipe also features a method to make shaping easier.
However substituting a regular pie pastry will due nicely here also.
This pop tarts filling uses seedless red raspberry jam or preserves and cornstarch to keep it from running out when it bakes in the oven. Chilling the pastries once they have been completed helps stop this. Mini chocolate chips are stirred into the raspberry mixture for the chocolate component .
Pop Tarts have been ingrained in the breakfast offerings of many. While I think of this Chocolate Raspberry Pop Tarts as dessert or a snack, you can eat them whenever.
Pate Brisee a L'Oeuf Crust – for how to photos please go here.
1 ¼ cups all purpose flour (170 grams or 6 ounces)
½ cups cake flour (70 grams for 2 ¼ ounces)
1 teaspoon salt
1 cup unsalted butter, cold, cut into small pieces (2 sticks or 225 grams or 8 ounces)
1 egg, well beaten
2 teaspoons lemon juice
4 to 5 tablespoons ice cold water
Place the flours or salt in the bowl of a food processor. Add the butter in a circle and pulse just until the butter is the size of large peas.
Combine the egg, lemon juice and 4 tablespoons of ice cold water. Pour over the ingredients in the processor and pulse until it forms small clumps. Do not let it ball up.
Pour it out of the processor and gather up into a ball. Knead it several times to bring it together. Flatten into a 1 inch round, wrap in plastic film and refrigerator for about 90 minute or in the freezer for about 30 minutes. It may be left in the fridge for up to 3 days or frozen for several month, well wrapped.
When ready to use, divide the pastry in half – about 285 grams or 10 ounces each. Return one piece to the fridge while you roll out the other piece to a 10x10 inch square. Trim to 9 inches square. Cut into three 3" pieces. Lightly mark the middle of each piece of pastry so you will know where the fold will be.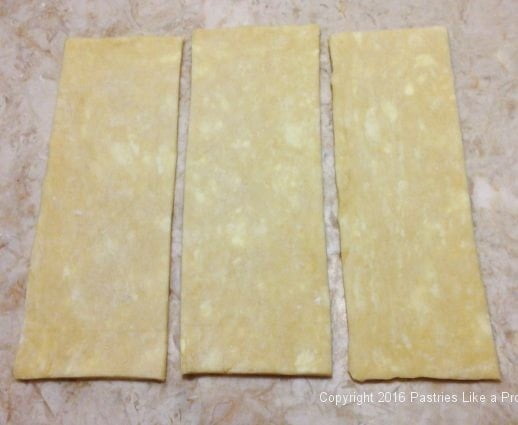 Place in the refrigerator while preparing the second piece of dough. Refrigerate to firm up.
Chocolate Raspberry Filling
⅓ cup red raspberry jam or preserves
1 teaspoon cornstarch
3 tablespoons mini chocolate chips
Whisk the jam and cornstarch together.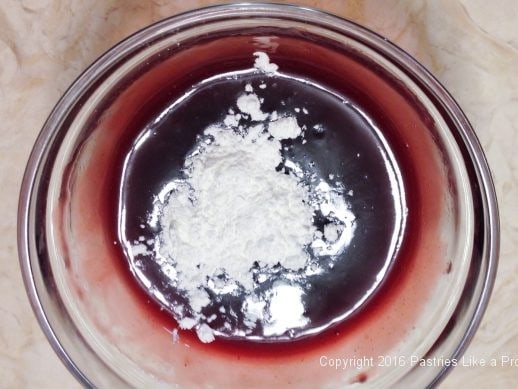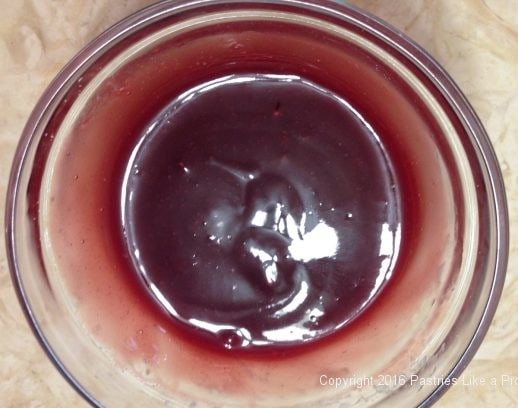 Stir in the chocolate chips. Set aside.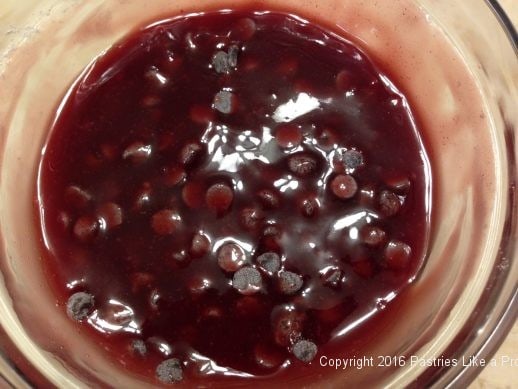 Assembly
Prepared pastry
Chocolate Raspberry Filling
1 egg, well beaten
Preheat oven to 400°F. Line a half sheet pan with parchment.
Working with 2 to 3 pieces of pastry at a time, brush the edges of one piece of pastry lightly with water. Place one rounded tablespoon of filling on the lower half of the pastry. Spread it to within ½ inch border around the edges and middle of the pastry.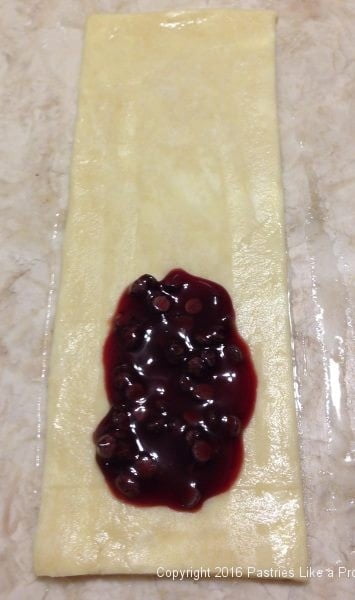 Fold the top down over the filling, sealing with your finger.
Seal with a fork.
Repeat with remaining 5 pieces of pastry and filling. Refrigerate until firm.
When ready to bake, make a small hole in the center of each of the pop tarts and brush with egg wash. Wait for a couple of minutes and brush again. The pop tarts must be cold and firm when they go into the oven. If they are not, return to the fridge again.
Double pan and bake for 22 to 25 minutes until medium dark golden brown. Wait a few minutes and remove them from the pan to finish cooling the pop tarts on a rack.
Makes 6.