When I wrote my first book, "The New Pastry Cook", I had a chapter on croissant. Instead of the usual 36 to 48 hours, I reduced the time with new techniques to 4 to 5 hours, start to finish including waiting and rising time for the very same quality of croissant. The only disappointment was upon baking, the bottoms were near burned because of all the butter in them.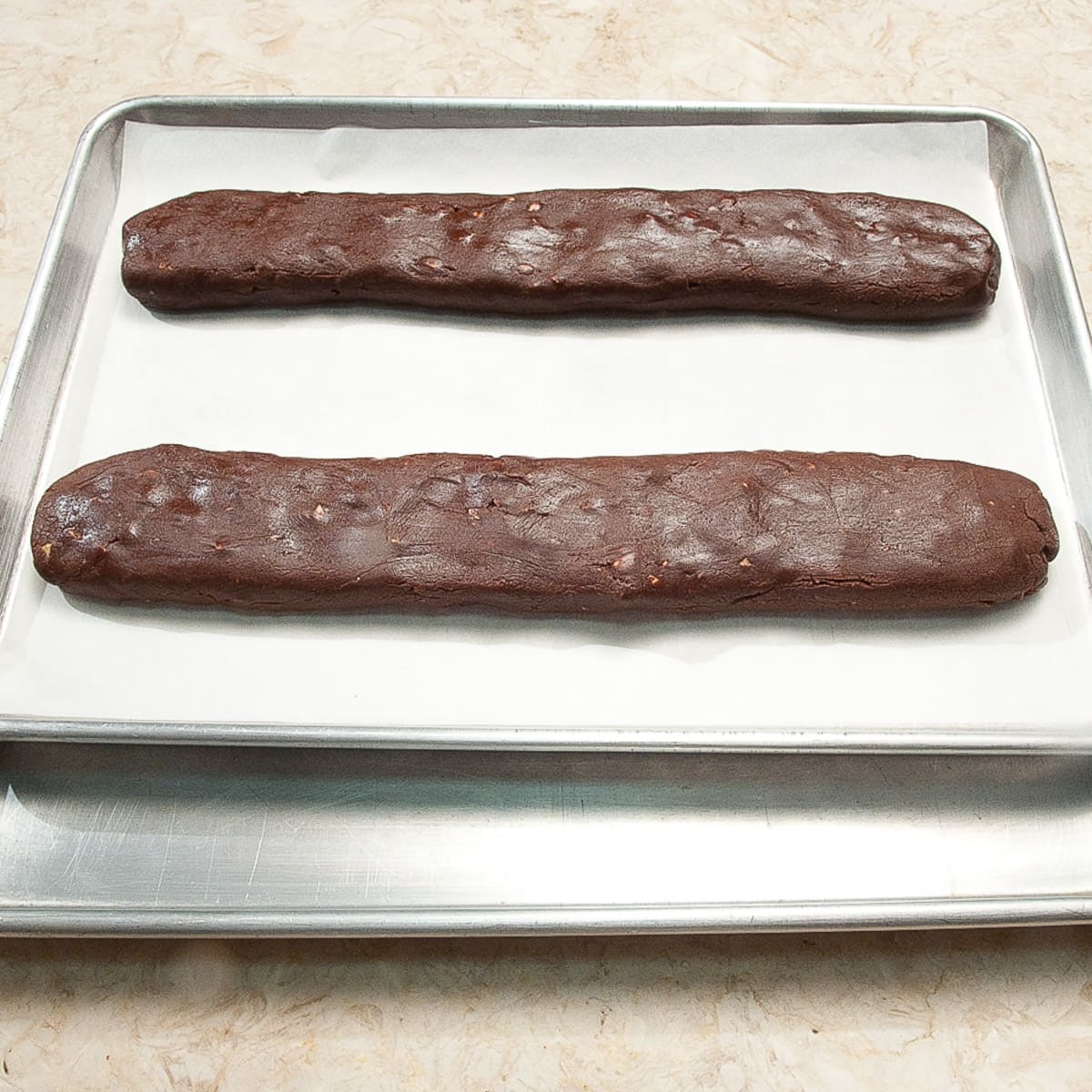 This is how I solved that problem. It's as simple as putting one baking sheet on top of another.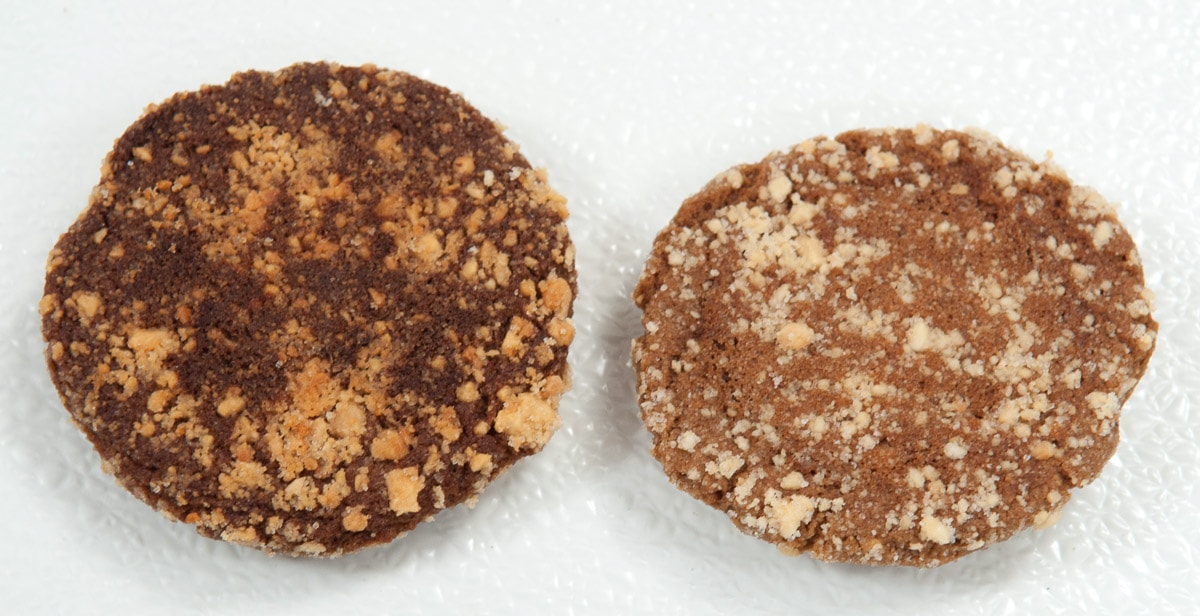 These two cookies are the same and were baked for the same amount of time. The cookie on the left was baked on a single pan. The cookie on the right was baked on a double pan.
What is Double Panning
This is simply placing one baking sheet on top of another.
Where to Use
Cookies and other items made with brown sugar, honey, molasses or corn syrup, dark or light are candidates for this technique. Other items are sweet breads using a lot of butter and some breads with long baking times. These ingredients will over-brown quickly.
Why Double Pan
It will slow down the baking slightly to the bottom of the item so increased baking time, usually a few more minutes is needed.
If double panning in an instruction in a recipe of mine the extra time has been accounted for. If using this technique for another recipe simply bake at the same temperature called for in that recipe adding a few more minutes.