There is nothing more frustrating than needing Softened Butter for a recipe only to forget to put it out in time. There is a correct temperature that will make creaming much easier and better resulting in a better batter.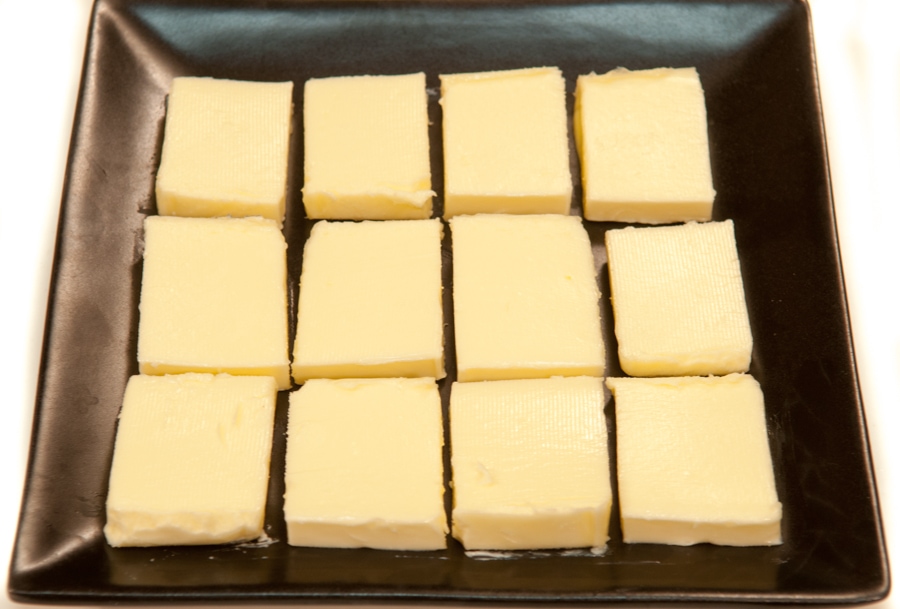 The term room temperature butter assumes that everyone's kitchen is the same temperature for softening butter. In my recipes I use the term softened butter since not all kitchens are the same. Think Alaska and Arizona.
The Best Temperature of Butter for Creaming
There have been discussions about the perfect temperature for softened butter with 65 degrees coming to the front of my mind. I remember doing this and finding that the butter was too stiff and cold at this point and when creamed with sugar, the mixture was sandy. I started testing the temperatures for creaming butter. The result was 72°F to 75°F creamed the best.
How to Softened Butter Quickly
I can't tell you how many times I have wanted to bake only to realize the butter needed to be softened. Unless I am melting butter, I am not a fan of the microwave to soften butter. It's easy to over do it, resulting in melted butter, having butter with a melted hole in the middle or having to change the position of the butter in the microwave every few seconds to make sure it doesn't melt.
Simply slice the butter thinly, put it on a plate and prep the rest of the ingredients for the recipe. By the time you need it, it should have softened enough. It works every time - unless your kitchen is really, really cold - like with no heat and it is zero outside.