Easter is a special time of year bringing joy to so many people around the world and Easter breads are distinctive. Breads are of particular interest during this holiday with many nations having their own bread associated with this holy day. I have collected these breads, sweet and savory from previous blogs that should fit right in. There are breads for breakfast, brunch and dinner and there is time to make any of them.
All of them can be made ahead and frozen to ease the time crunch for Easter Day.
Cream Biscuits with Strawberry Balsamic Jam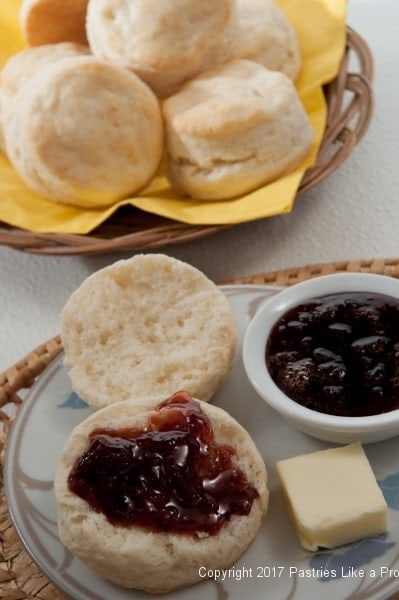 are a quick to make treat that fits right into any part of the day. With only four ingredients, this is the easiest, most tender biscuit you are likely to encounter. The Strawberry Balsamic Jam is a fast, refrigerator version that serves as the perfect foil for the biscuit.
Southern by region, beloved by the country, these biscuits and the jam can be made ahead. The biscuits can be frozen and reheated by placing on a tray and heating in a 350°F oven for about 15 to 20 minutes. The jam can be stored in the refrigerator and brought to room temperature before serving.
Stuffed Cinnamon French Toast with Orange Sauce
is a breakfast or brunch treat that would bring joy to any day especially Easter brunch. The Orange Sauce alone is worth making and can be used with other desserts or breads.
The toast can be put together the day before and refrigerated and finished in the morning. The Orange Cream Sauce can be made days ahead, refrigerated and warmed before serving.
Croissant -
The Queen of French Breads can be a days long difficult process before these unique rolls can be achieved. With this recipe they can be achieved by beginners and seasoned baker's alike in far less time with far less stress and a far better outcome.
An updated version of this classic roll is easily made with the processor and a few tweeks to the recipe to insure a taste that even a French baker proclaimed to be the best he had ever eaten at the Gourmet Food Show in San Francisco.
Nothing says "your special" as do these croissant. They can be frozen and reheated in a 350°F oven for 15 to 20 minutes until thawed and warmed.
Stuffed Italian Bread-Pane Bianco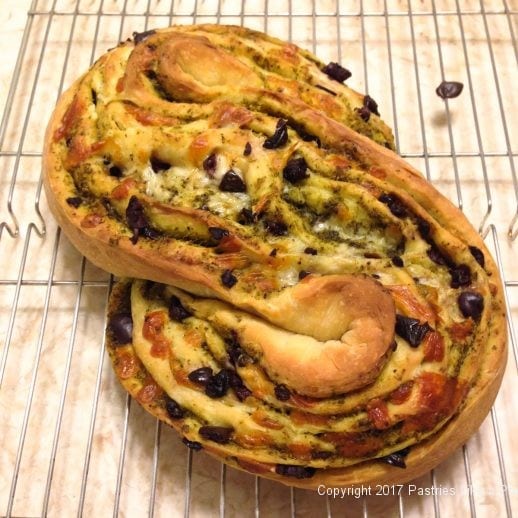 also comes from Europe - Italy to be exact. This visual delight of a bread is easily twisted into the S shape. Stuffed with calamata olives, pesto and provolone cheese, this unusual bread is brushed with a zippy garlic oil.
No need to stress out about making these on Easter day, bake it ahead and freeze it. Thaw it at room temperature and heat in a 350°F oven for 15 to 20 minutes.
Cinnamon Bread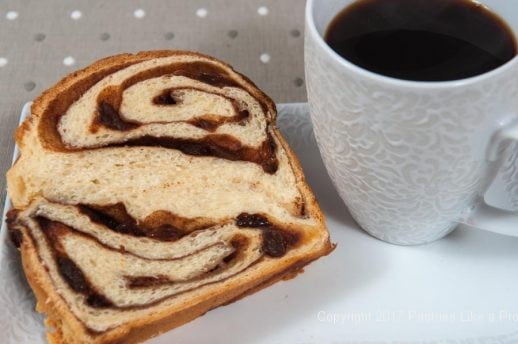 This is actually an easy to make Cinnamon bread that can be frozen. It's perfect with breakfast, brunch, or anytime during the day. Lots of filling in a buttermilk yeast bread that is easy to shape. Make, bake and freeze. Thaw and warm in a 350°F oven for about 20 minutes.
Four in One Quick Breads
This the easiest yet using just a whisk and a bowl to bring it together. Strawberry, Banana, Pumpkin and Apple, your choice. Freeze after baking, thaw at room temoperature.
Happy Easter, Passover or just Sunday to everyone.