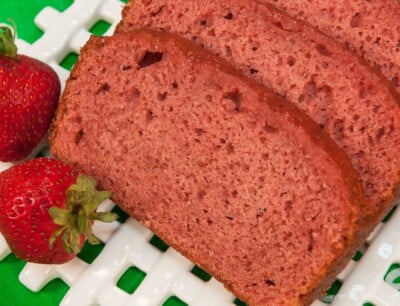 While the month of May is designated Fresh Strawberry Month, you can hardly miss it as you grocery shop. We love strawberries and eat them plain, on ice cream, in smoothies, yogurt parfaits, on cereal - any and every way.
Here are some past blogs that highlight this favorite fruit. Almost all can be made ahead and only one requires assembly the same day.
There's something here for every part of the day so enjoy fresh strawberries at the height of their season.
This is an easy dessert that goes especially well with grilling. The best part about it is it is waiting in the freezer so you don't have to miss a minute of the get-together.
An intense chocolate mousse covers oodles of fresh strawberries sitting on a chocolate cake base. This can be made days ahead.
This is one of the easiest pies you can make. Just bake a pie crust, fill it with whole strawberries and top it with chocolate. All the perks of chocolate covered strawberries but easier to eat – and better with the pie crust. Bake the pie crust the day before or early in the morning, then fill it and top it the day you serve it.
A layered dessert with chocolate mousse, pastry cream, and fresh strawberries. These can be made ahead for an unusual treat.
The biscuits are the best ever but the refrigerator jam is the real star here. As you can see I love the combination of strawberries, balsamic vinegar and black pepper. I think you will too in this jam. It is very quickly made, ladled into jars and stored in the refrigerator for months.
The strawberry quick bread included in this quartet tastes of fresh strawberries since that is what is used. I recommend the food coloring or the bread comes out a rather dull off color.