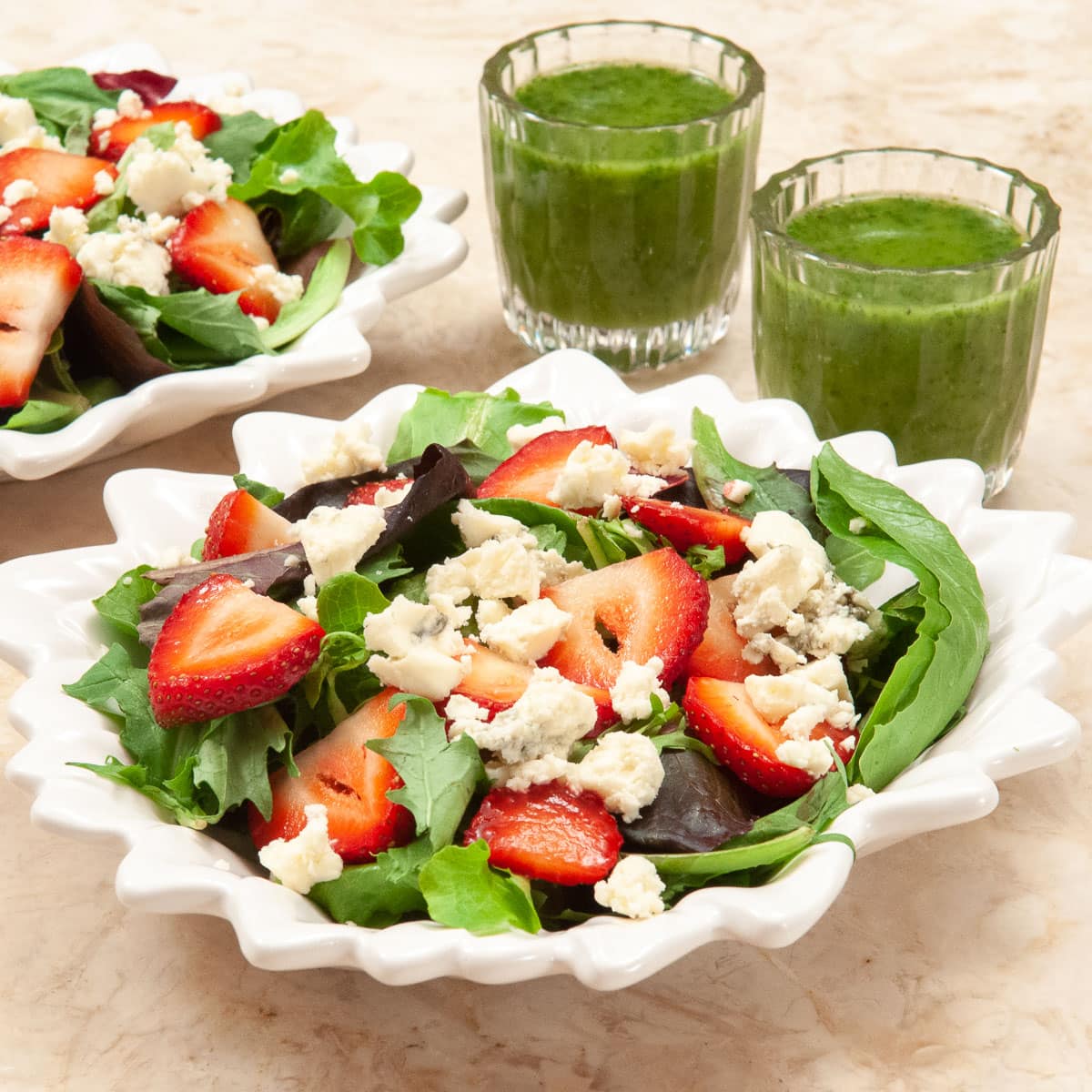 This Strawberry Salad with Basil Vinaigrette is one of my very favorites, especially this time of year when the strawberries are at their best. I thought this would be a great addition to all the bread we've been making.
Basil is my favorite herb and I can never get enough of it. This unusual dressing is one more way to use it.
Spring greens, fresh strawberries, pungent bleu cheese, and chunky pecans make this one of the most flavorful summer salads to be found. The basil vinaigrette dressing originally came from the Missouri Governor's kitchen, although I am embarrassed that I don't remember which governor. This is not only an unusual vinaigrette but one of the best if you love basil.
If the Strawberry Salads are plated individually ahead of time, cover them with plastic wrap and refrigerate until serving. Pass the dressing or serve in individual containers to be added at the table by each person.
Basil Vinaigrette
1 large clove garlic
2 tablespoons sugar
.67 ounce package fresh basil
¼ teaspoon salt
¼ teaspoon pepper
¼ cup apple cider vinegar
½ cup vegetable oil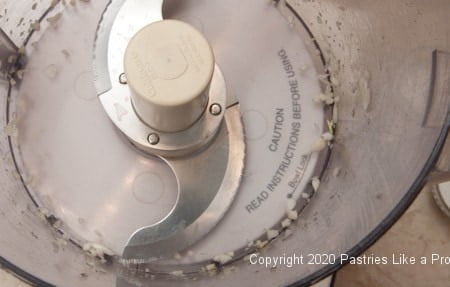 With the food processor running, drop the garlic down the feed tube. Add the sugar, basil, salt, and pepper.
Process to mince finely.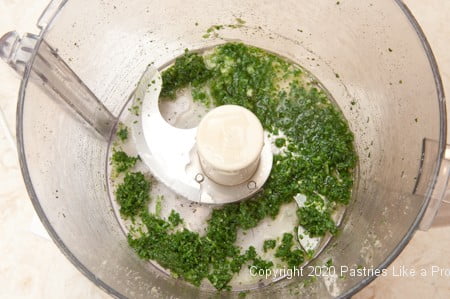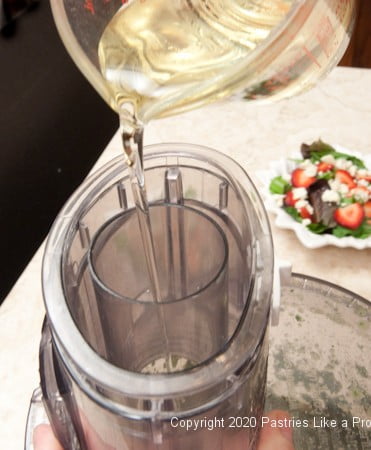 Add the vinegar and process until the basil is finely cut in. Slowly add the oil. This dressing can be stored in the refrigerator for several days.
Strawberry Salad
1 bag mixed greens of your choice
1 cup sliced strawberries
¼ pound blue cheese, crumbled
¼ cups pecans
Basil Vinaigrette (see recipe below
Mix all but the Basil Vinaigrette in a large bowl or plate individually, as in the photograph. This can be done the morning before serving if desired. Cover each plate with plastic wrap and refrigerate until needed. Drizzle with Basil Vinaigrette before serving, or pass the dressing and have each person add what they want.
Yield: 4 servings
A couple of breads to accompany the salad:
Sweet and Hot Red Pepper Bread
Bacon and Cheddar Cheese Popovers
No Knead Bread