Summertime Cakes are as important in the summer as they are during the rest of the year. Cakes are made for celebrations even if you're only celebrating have a cake!
Here are a few of my favs that will brighten any occasion, summertime or anytime.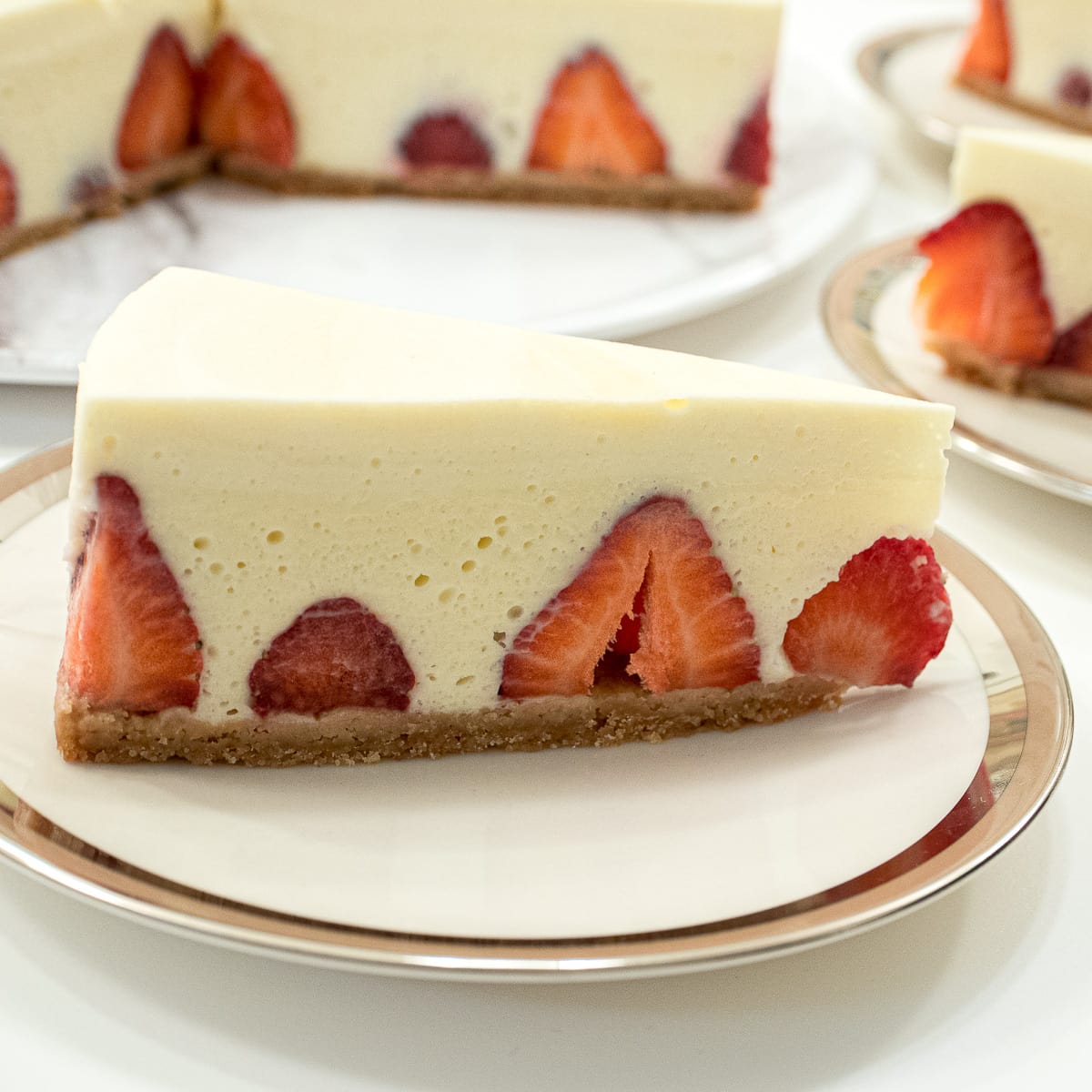 This Vanilla Mousse Torte is one of the perfect do ahead summertime cakes. There is no baking. In fact, it has to be made ahead to set up.
While this one is teamed with strawberries, other fruits work well such as blueberries and even raspberries as long as they are firm.
A vanilla wafer crust is topped with a vanilla mousse made with pastry cream folded into whipped cream and poured over the fruit of your choice.
Tuck it into the refrigerator a day or two ahead making your summer dessert one of the easiest ever to make.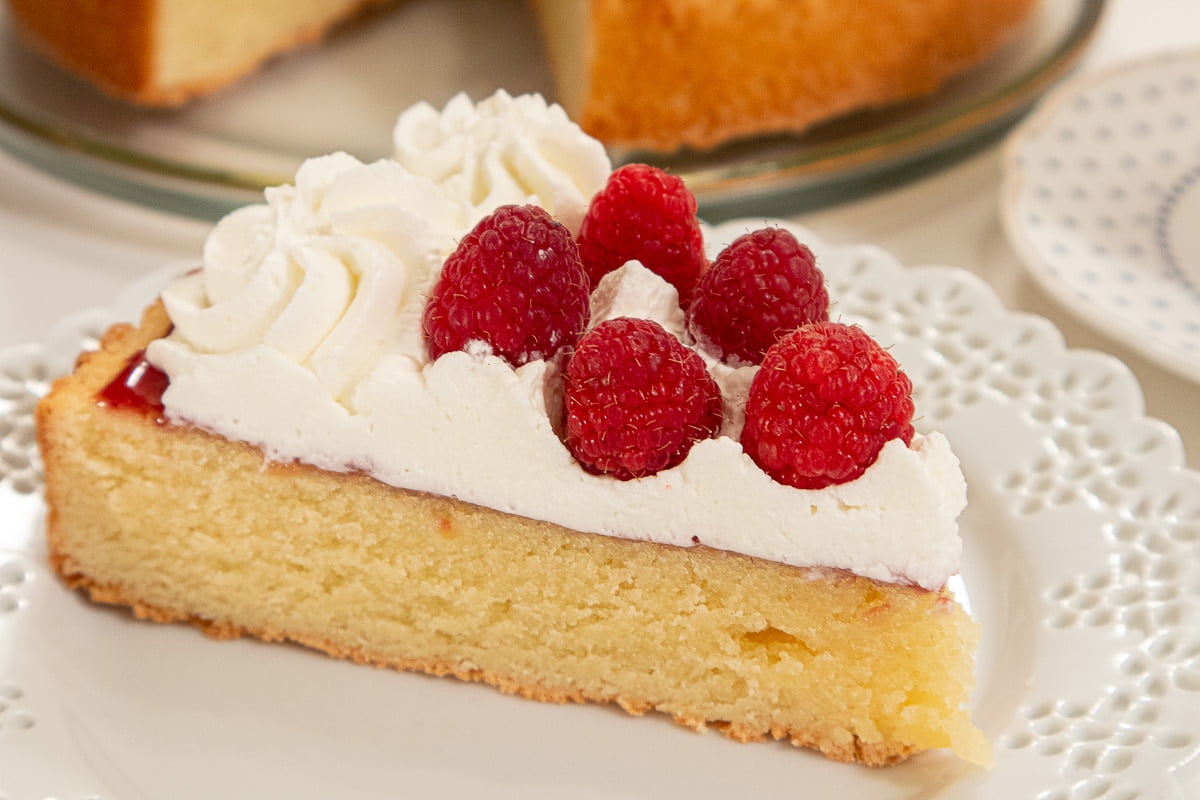 This single layer, almond paste infused summer tea cake can be made in the food processor or a mixer. Concealed under the whipped cream topping is a layer of raspberry jam intensifying the flavor the of fresh raspberries. This is a great cake for a beginner as it is very straight forward, attractive and delicious.
The cake by itself is one of the perfect summertime cakes with a cup of coffee, tea or eaten out of hand.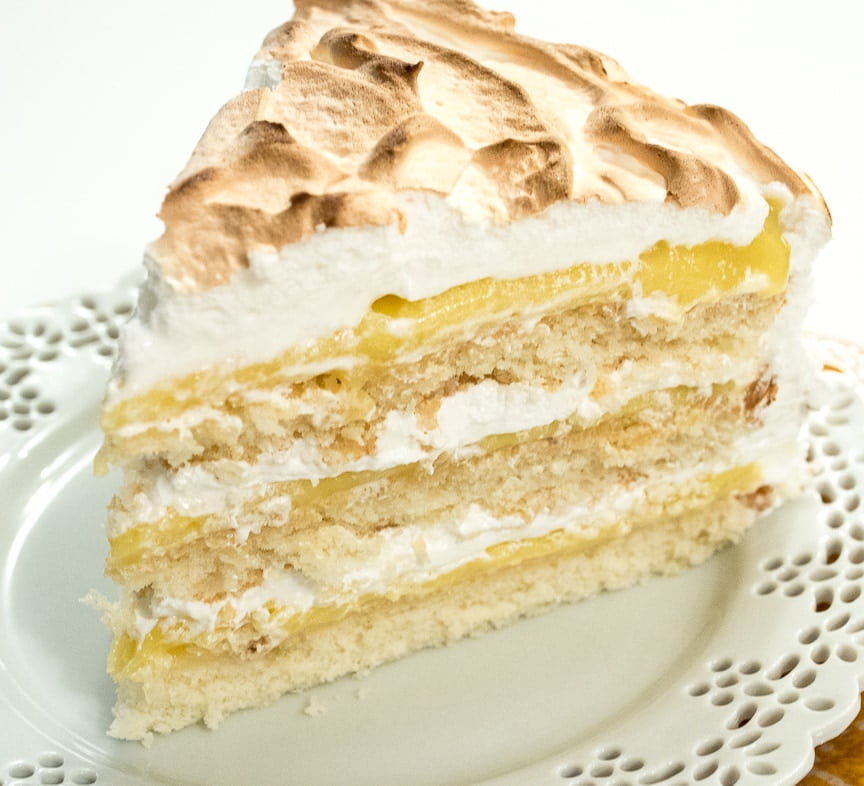 A friend of mine told me about a lemon meringue cake she had in New York. I thought it was a great idea. It took a couple of tries but I love this cake.
The cake layers, which can be made and frozen, are unusual in that they are made with lemonade concentrate increasing the lemon flavor.
Lemon curd filling can be made a week ahead and stored in the refrigerator as well.
Meringue Layer
For my first test, I made the cake and filled the layers with lemon curd, finishing it all with meringue. But I was disappointed in the flavor. It was good, for sure, but I missed the sweetness of a Lemon Meringue Pie. So, for the second test, I added a layer of meringue on top of the lemon curd. It was just what the cake needed.
More meringue frosted the cake. This cake is light but intense in its flavor which is why it ranks as one of my favorites.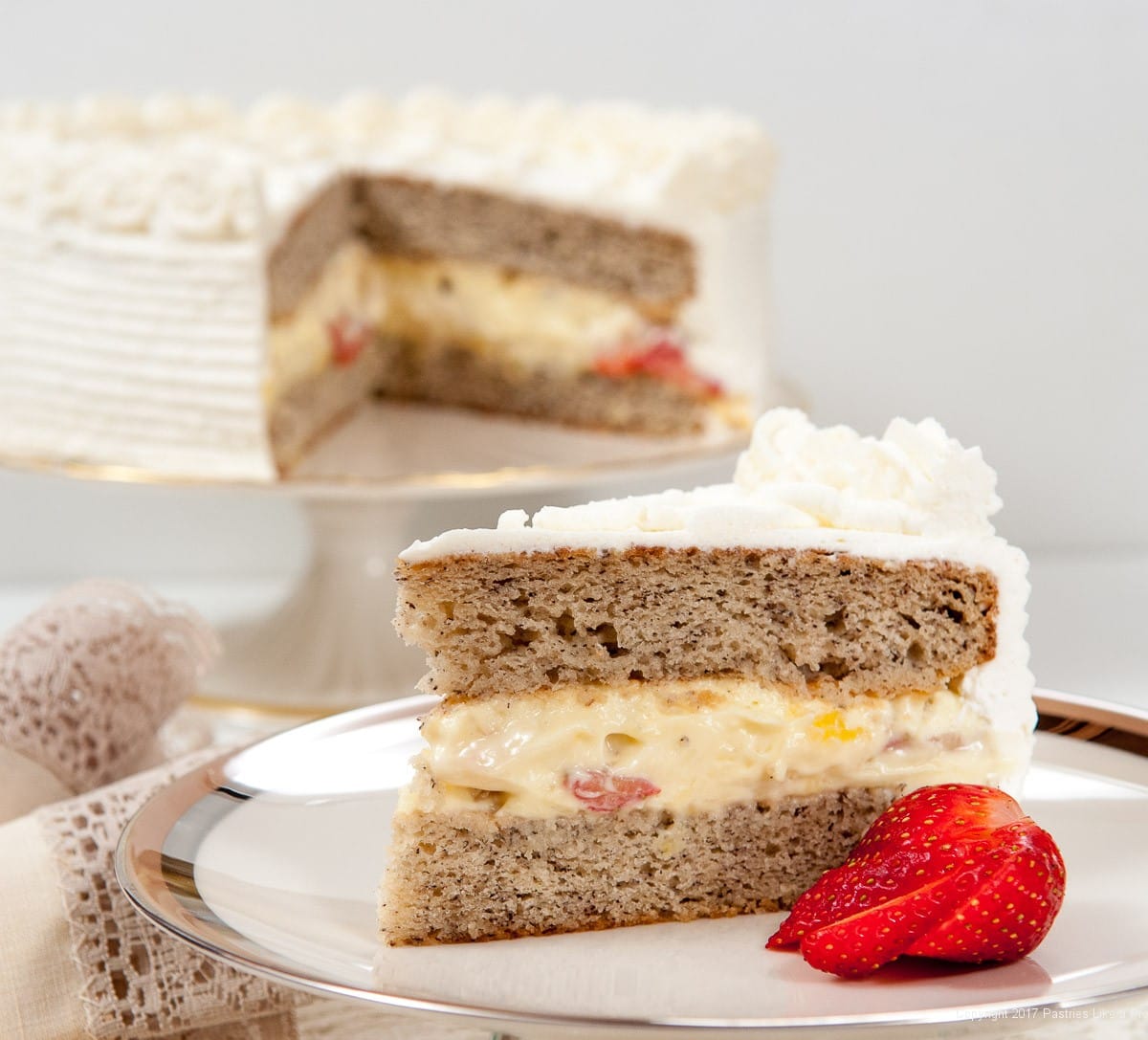 The banana cake layers for this cake were a challenge. Most banana cake layers are on the heavier side like banana bread. I wanted lighter layers for this version of summertime cakes and these fit the bill perfectly. Both oil, which keeps layers moist and butter, which adds flavor, are used.
The layers are filled with a lightened pastry cream into which crushed pineapple is folded and then topped with fresh strawberries.
Whipped cream is the finish of choice here to keep the cake light and luscious.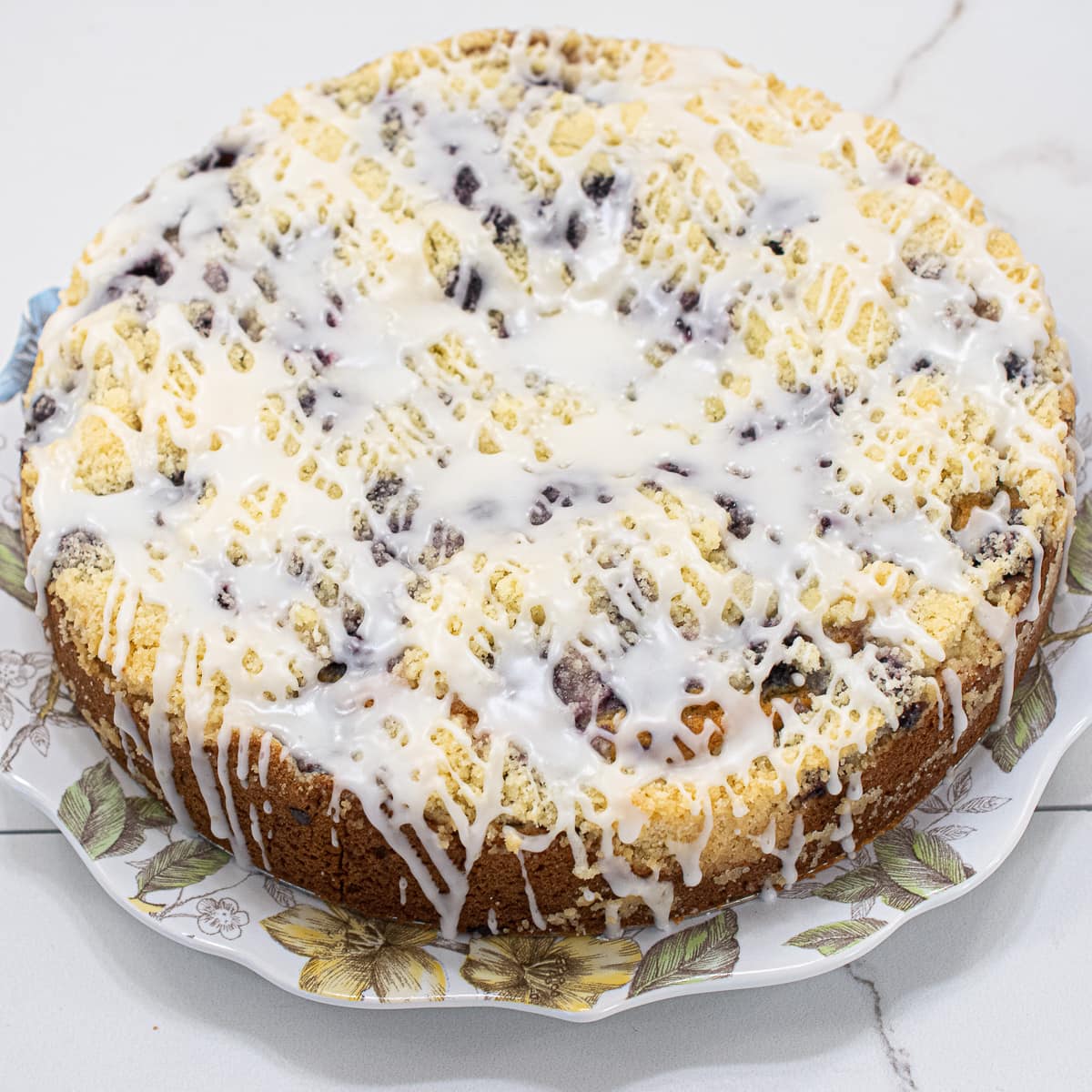 I love a recipe that makes the crumbs and the base of the cake in one fell swoop. This easy Blueberry Crumb Coffee Cake has everything going for it. It's easy, loaded with blueberries, can be frozen and boasts a tender cake topped with a sweet-tart lemon glaze.
Anyone of these Summertime Cakes will brighten your summer days,