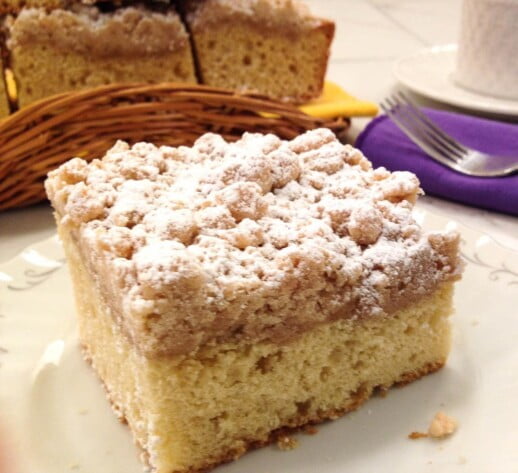 Here are nine Easy Baking recipes from past blogs that use pantry ingredients you hopefully have on hand. I tried to find something for every time of the day, every type of recipe and every taste.
With Easter around the corner, many of these can be made ahead and stored in the freezer to add to an easy brunch, lunch or dinner.
By the way, everyone should make the New York Style Crumb Cake above and stand with New York in its terrible time of need. I know there are better days ahead - it's just how long it takes to get there. I'm thankful for each and every one of you. Please take care.
And if there is something you particularly want to know about or have a suggestion for the blog, let me know in the comments below. I'll be happy to take a look.

These are quintessential easy baking and quick to make. Even faster to disappear. These would freeze if they aren't eaten first.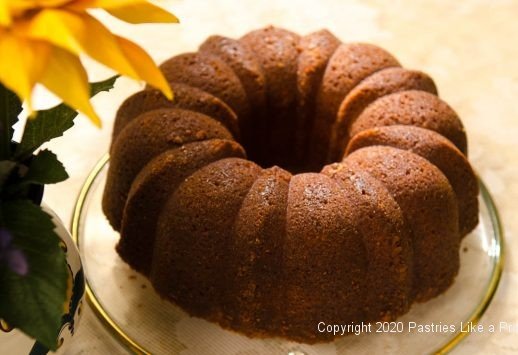 This beauty was one of my most popular posts. The combination of lemon and rum is perfect for this moist pound cake. The cake can be made in its entirety and frozen.
Spicy and simple these can be made in minutes - literally. Freeze without the glaze. Glaze after thawed and brought to room temperature.

If you have to forgo the Bailey's Sauce these are great on their own, with vanilla ice cream or creme anglaise. These are best eaten the day they are made to keep the interior lava-like.
Breakfast, brunch, snack, or dessert this is an anytime treat. Deep butter cake is a St. Louis speciality I'm happy to share. This freezes perfectly.
These are unbelievably good and oh so easy to make. These can be made a week ahead. Refrigerate. Bring to room temperature to eat. They can be held at room temperature of a day or so.
No sea salt? These are also good without the salt. They will last at least 5 days in a covered tin.
Well, I had to get bacon in somehow and these are the perfect venue. These should be eaten shortly after baking. You can make the batter and refrigerate it. When ready to bake, stir the batter, then assemble and bake.
A special tribute to a special city. If this makes too much, make half of it and put in in an 8x8 inch square pan. This can be frozen very successully. Thaw completely and warm in a 350° oven for about 20 minutes to freshen it