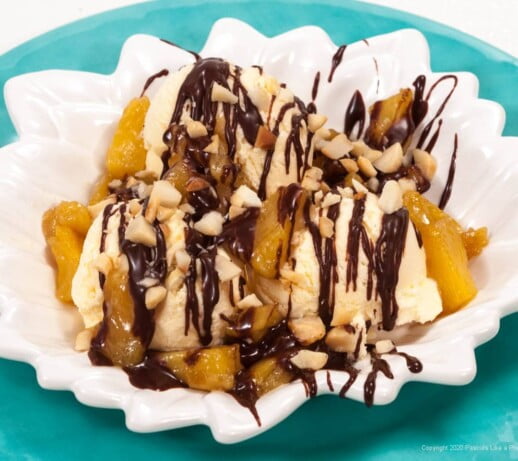 These No-Bake Sweets come to you as a result of a convulted week. As we all know, things don't always work out the way you would like them to. For sure, they didn't this week.
When we moved to our apartment, we were thrilled to turn the breakfast nook into a mini studio that housed my marble top work table. Being in an area with no natural light, Mike rigged photo lights near the top of the ceiling that reined down light onto my table making it perfect for the photos you see on the blog.
So what could go wrong, right? A lot!! We wanted to upgrade the lighting and in doing so, overdid it so every few minutes the circuit breaker blew. The wattage on the box said one thing but when we looked into it the bulbs were over 3 times more which explained the problem. I've ordered new bulbs but they won't be here until the end of the week.
Not wanting to disappoint anyone, I have searched my posts and found five No-Bake Sweets to fill your baking desires while I wait for the bulbs to arrive.
What could be better than frozen strawberries with a bit of sharpness and black pepper. The perfect summer dessert!
Chocolate and coconut oil combine to make a crackable chocolate shell for ice cream.
Can you believe these are no-bake? And wait till you taste them. So much better than Reeses!
I came up with this for an easy 4 minute segment on Great Day St. Louis where I appeared regularly for 6 ½ years, so you know it has to be easy.
Chocolate Fresh Strawberry PieOK! so you have to bake a pie shell. But this is worth it. If you love chocolate covered strawberries, this is your perfect pie.
Hopefully, one or more of these No-Bake Sweets will tide you over until I can get you a new blog next week. in the meantime, stay well and take care of yourselves.